I was staying at Hostel in Eskifjördur in the East of Iceland las August when my friend Christina told us about a great family festival called "The Great Fish Day" which is held in the northern village of Dalvík which is some 45 KM north of Akureyri, by the the beautiful fjord of Eyjafjordur. Dalvik is a village of over just 2.100 inhabitants and like in so many small Icelandic towns and villages most people make a living from fishing and fish processing.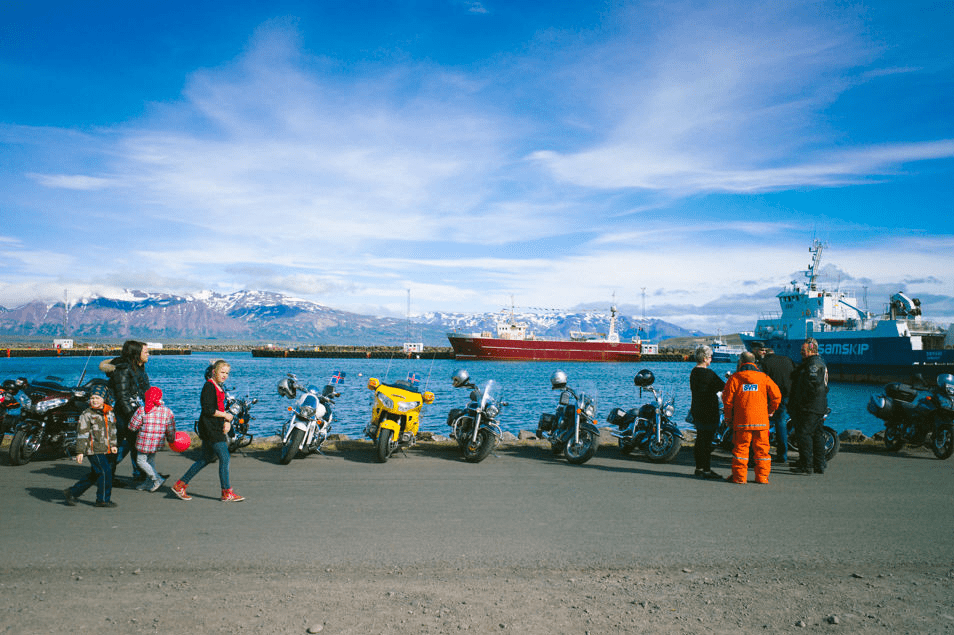 Christina convinced us that should go and join this annual festival where the whole village invites guests to come and eat at home. The main focus of the festival is at the harbour and sponsored by the local fishing company.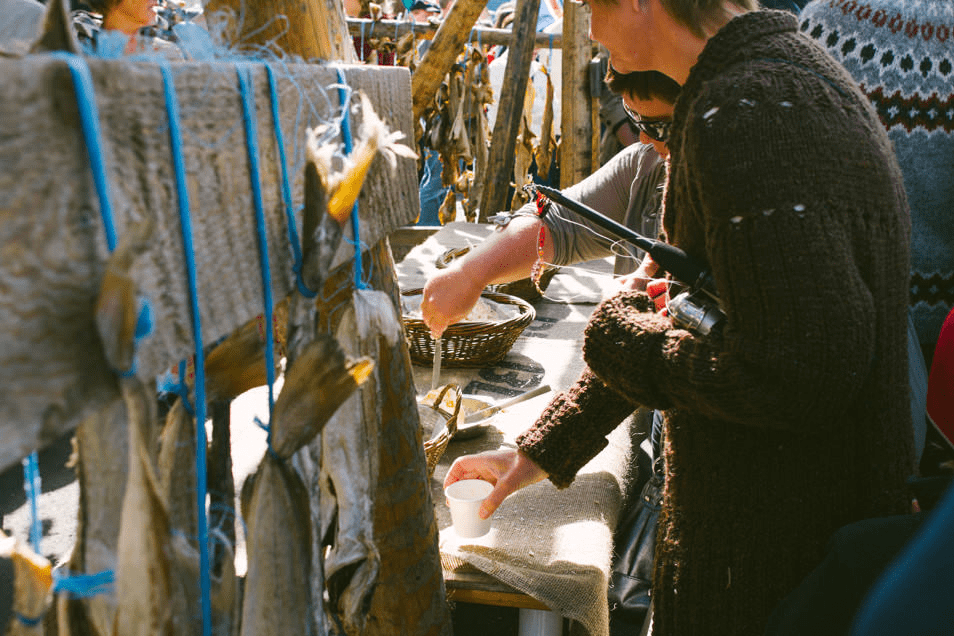 Everything is so nice at this festival. The atmosphere is great and everyting is free: food (mostly fish of course), beverages and ice bream. This is a great opportunity to celebrate with the Icelanders and do some street photography in bright sunshine and wonderful weather.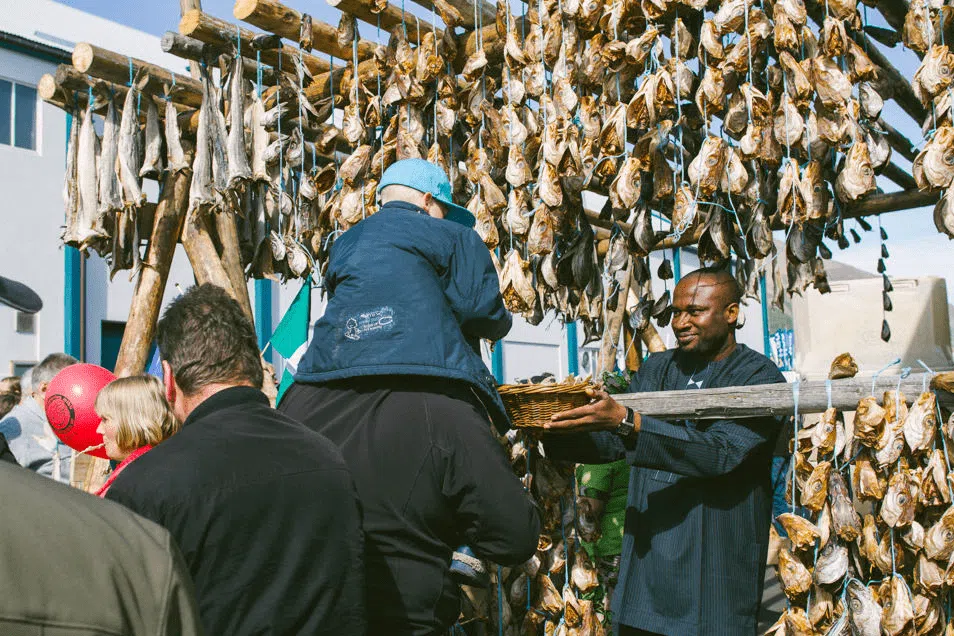 The food on offer borders on the weird (dried fish) or is simply unidentified. But hey, we´ve already tasted hákarl. We are well-versed. So what is hákarl you might ask? The hákarl is fermented shark. Let's be frank: this is simply the most disgusting food I have ever eaten. Even after six months of being treated is is almost unedible due to the stench of ammonia. I almost passed out when a fisherman cut up a HUGE bloody shark right in front of a group of children.
Fortunately, there are other specialties on offer. These include herring on whole wheat bread with Icelandic butter, fresh shrimp salad with vegetables and dried fish with Icelandic butter. Yes, I hear you chuckle, but just it is very important that everything is Icelandic. Then after waiting in a long line we had lovely barbecued fish burgers, and grilled haddock, cod (fresh and salted), salmon, and catfish.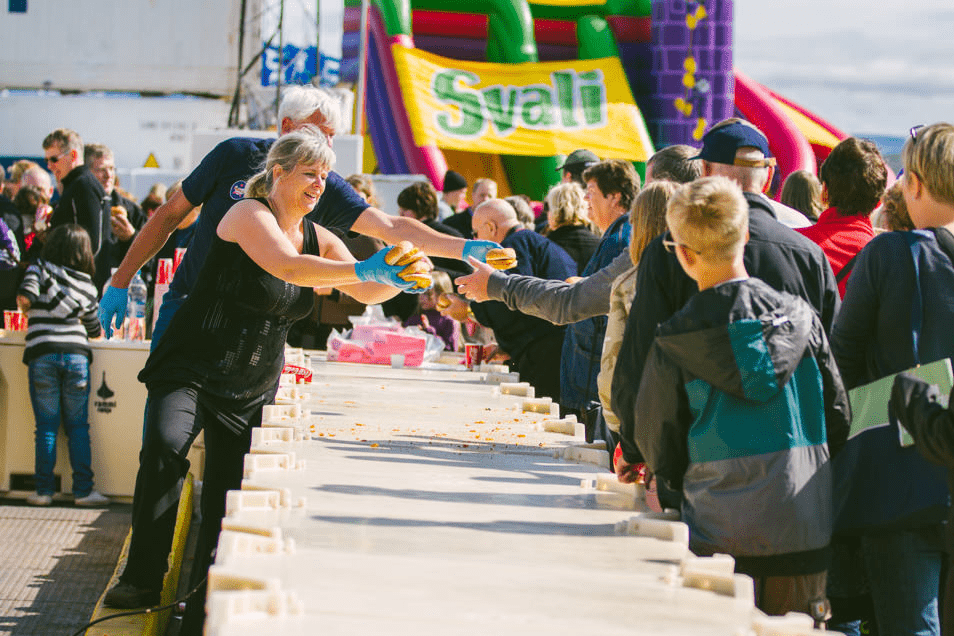 All you can eat – for free !
Almost everyone looked at the stand containing raw fish or sashimi with caution, going like "What? Raw fish? Haha 🙂 The least funny thing is they had whale sashimi (I have not tasted it, for me, it's like the puffin , there's no way I would never eat whale or a puffin). And some of the staff walked around in t-shirts saying: "I love whales … for dinner." Yeah, yeah, yeah.
In additition to great (and questionable) food The Great Fish Day has concerts, a fashion show with desses made out of fish skin, exhibitions and street theater. The final thing to mention is the display of marine creatures in tubs of ice admired by all, especially the children.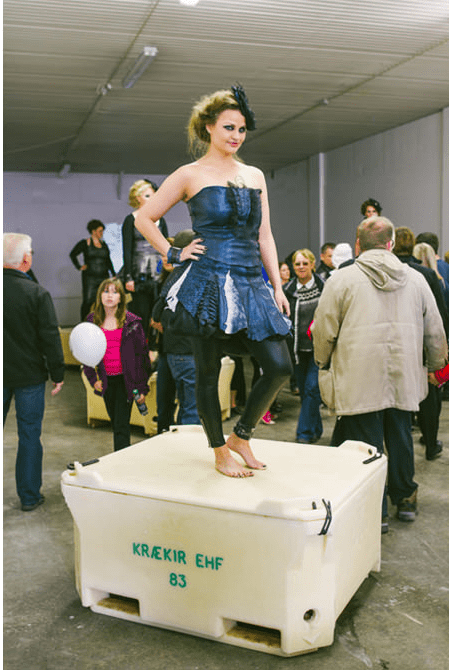 There wasn´t a tourist in sight, to my knowledge this fantastic festival is not mentioned in any of the guidebooks or brochures. I think we were the only foreigners there in this beautiful environment. Thanks Christina for bringing us to The Great Fish Day 🙂
How to get there
The Great Fish Day is held in the village of Dalvík in August each year. Dalvík is 45 kilometers from the town of Akureyri.
Words and pictures by Julie Sarperi
Related articles across the web
Ready for a Road Trip in Iceland?
Support this blog by getting a great deal on renting a car from Budget.
Related posts