Photographing the Wonders of Snæfellsnes Peninsula
Stuck in Iceland, 5 years ago
2 min

read
277
Dr. Michael Schwarzmüller joins us as a guest blogger from Germany. As his web site and his account on 500px clearly show he is an accomplished photographer and an artist at heart. The good doctor visited the Snæfellsnes peninsula in the spring of 2014.
A week in Snæfellsnes Peninsula
I was looking forward to my trip to Iceland in the spring of 2014. My destination was the Snæfellsnes peninsula, where I had a week to take pictures. I knew the peninsula already from my last holiday Iceland in 2012. My main goal was of course the much-photographed Kirkjufell and the scenic waterfall Kirkjufellfoss.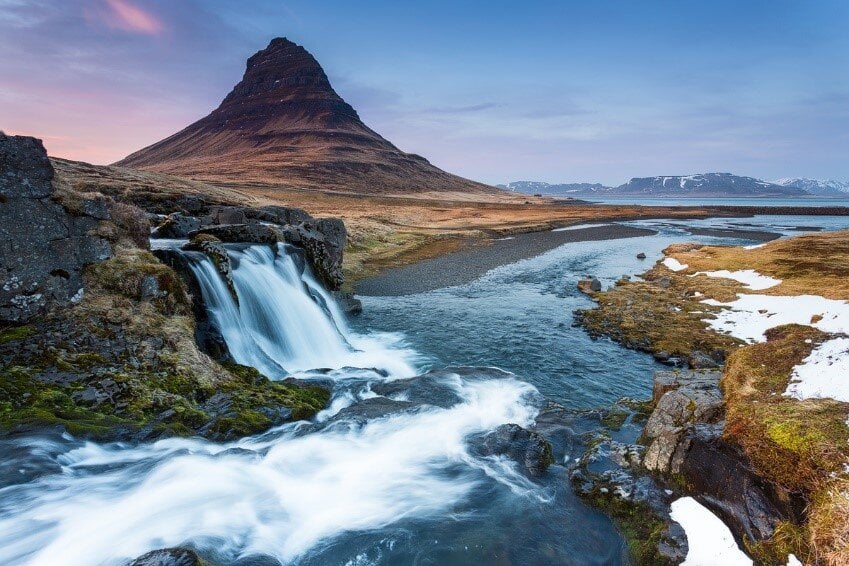 Seeing million of birds
Iceland in the spring is something special. Million birds gather and are busy with courtship and mating. The weather and lighting conditions change every minute and the landscape constantly displays different colours.

Experience the majesty of Snæfellsjökul National Park
The Snæfellsjökul National Park is well worth seeing. The vast lava fields with the thick moss layers are home to many wild animals. Here I saw an Arctic fox in white winter coat and a ptarmigan. I observed and photographed the bird in its white plumage. It was a special experience to see the fox stalking the bird within 4 feet. The ptarmigan showed no emotion. Perhaps the two were friends?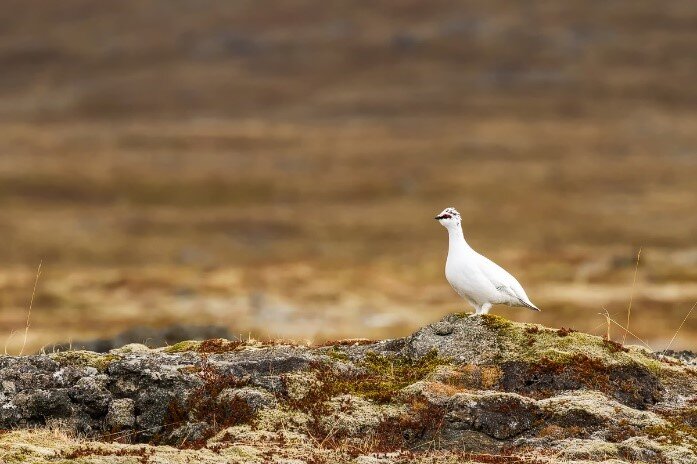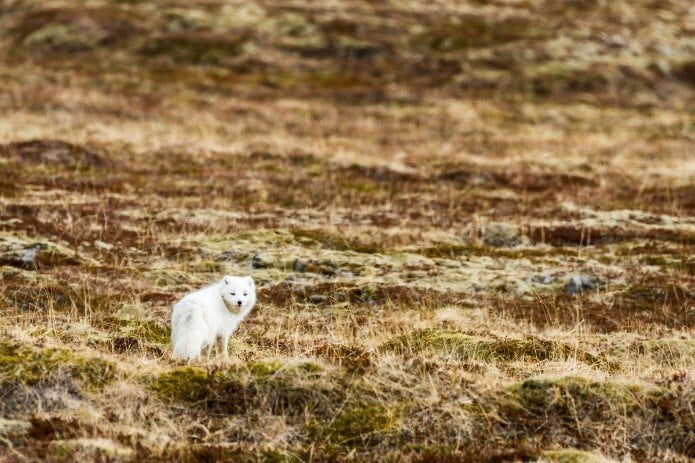 Another objective of the trip was to photograph two rarely photographed waterfalls.  Svöðufoss waterfall is one of the most beautiful and majestic waterfalls of the Snæfellsnes peninsula.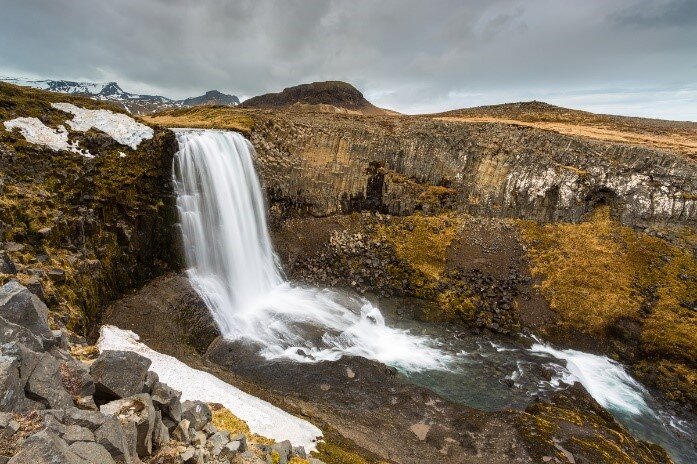 Another waterfall I wanted to photograph probably has no name and is right on the south coast.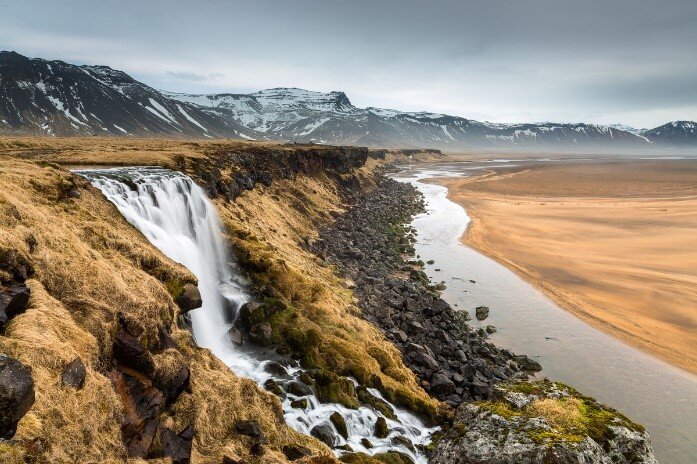 There are so many beautiful locations on the Snæfellsnes peninsula that a week is much too short a to photograph these amazing place. But this was definitely a great start.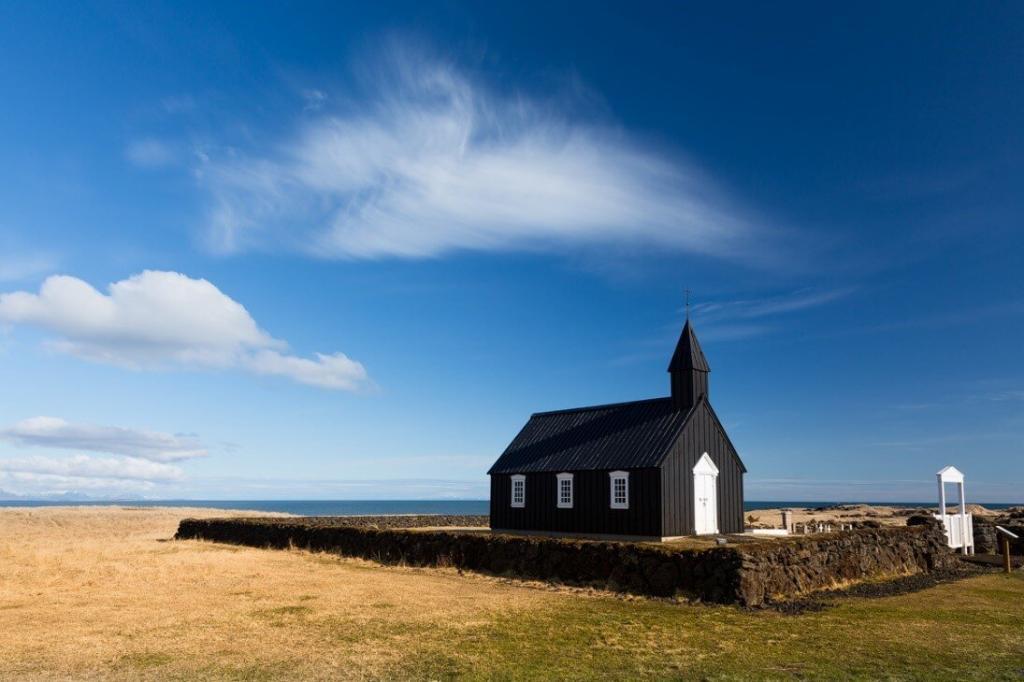 Pictures and words by Dr. Michael Schwarzmüller. 
 How to get there?
From Reykjavik, drive north on highway 1 and turn on road 54 at the town of Borgarnes.
Have you ever been to Snæfellsnes? Let us know what your experience was in the Facebook comment box below.
Related posts