A Lovely Day in the Snæfellsnes Peninsula
Stuck in Iceland, 3 years ago
4 min

read
222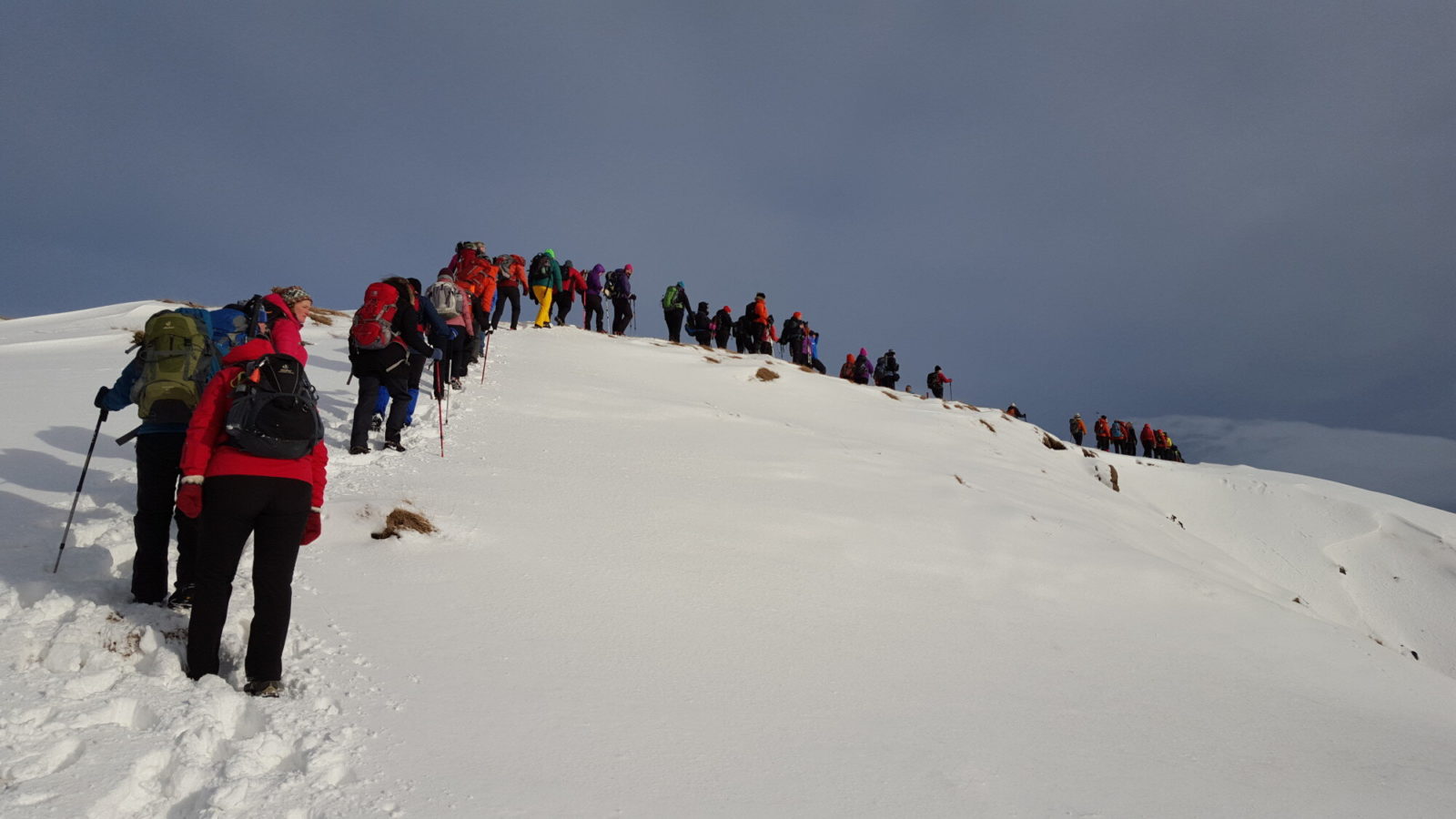 I have become quite addicted to winter hiking and as my readers may have noticed I satisfy my addiction in a hiking group run by the Iceland hiking app publisher, guide and all around nice guy Einar Skulason.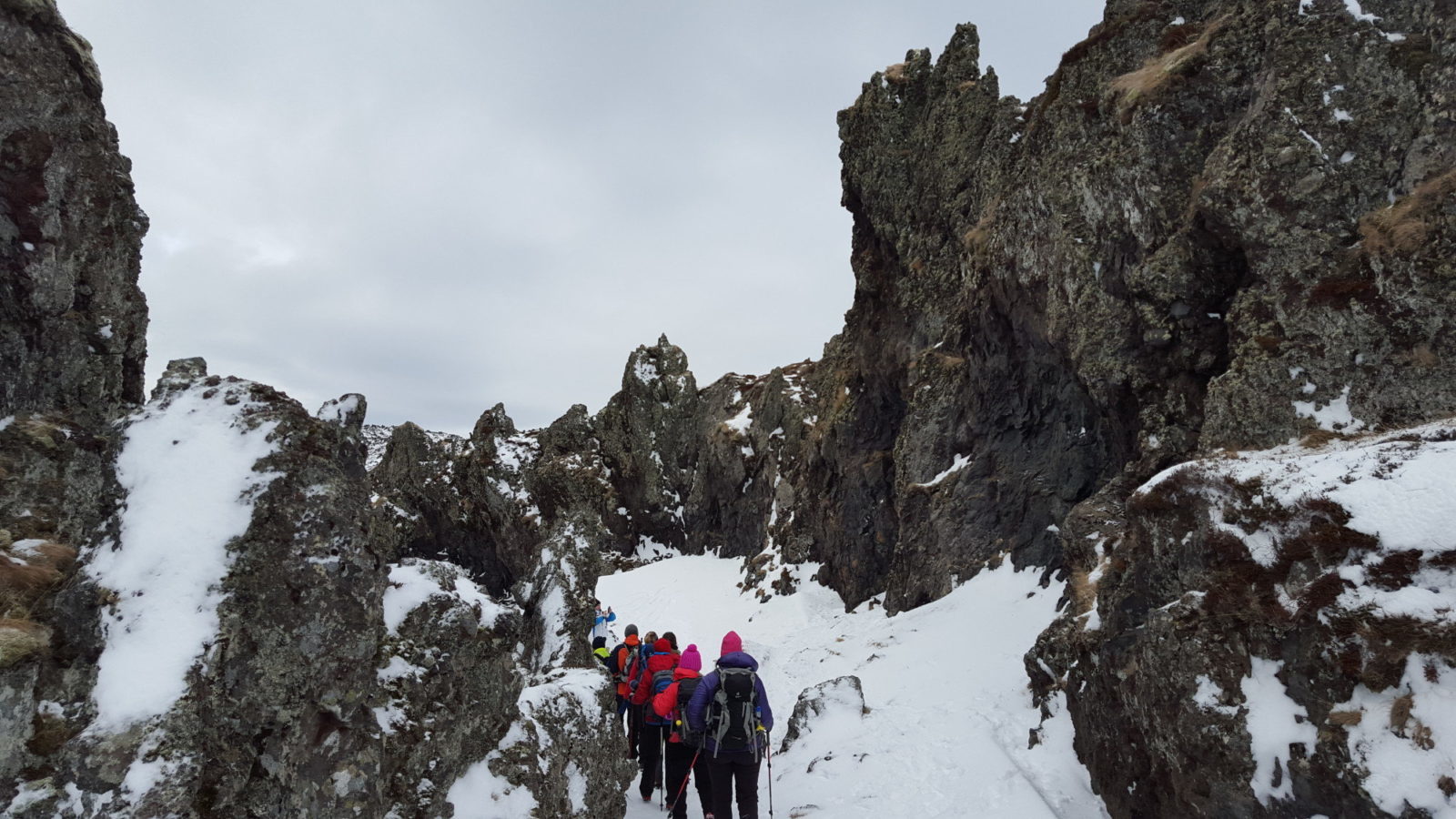 My latest trip with his group was to the wonderful Snæfellsnes Peninsula in the west of Iceland. I cannot praise this area enough, it has the impressive Snæfellsnes glacier but it also has beautiful beaches which have silent reminders of the harsh struggle for survival in the past, desolate lava fields, seals, birds and huge sea stacks. All of this (except for the glacier due to cloud cover)  was on offer on my latest winter hike.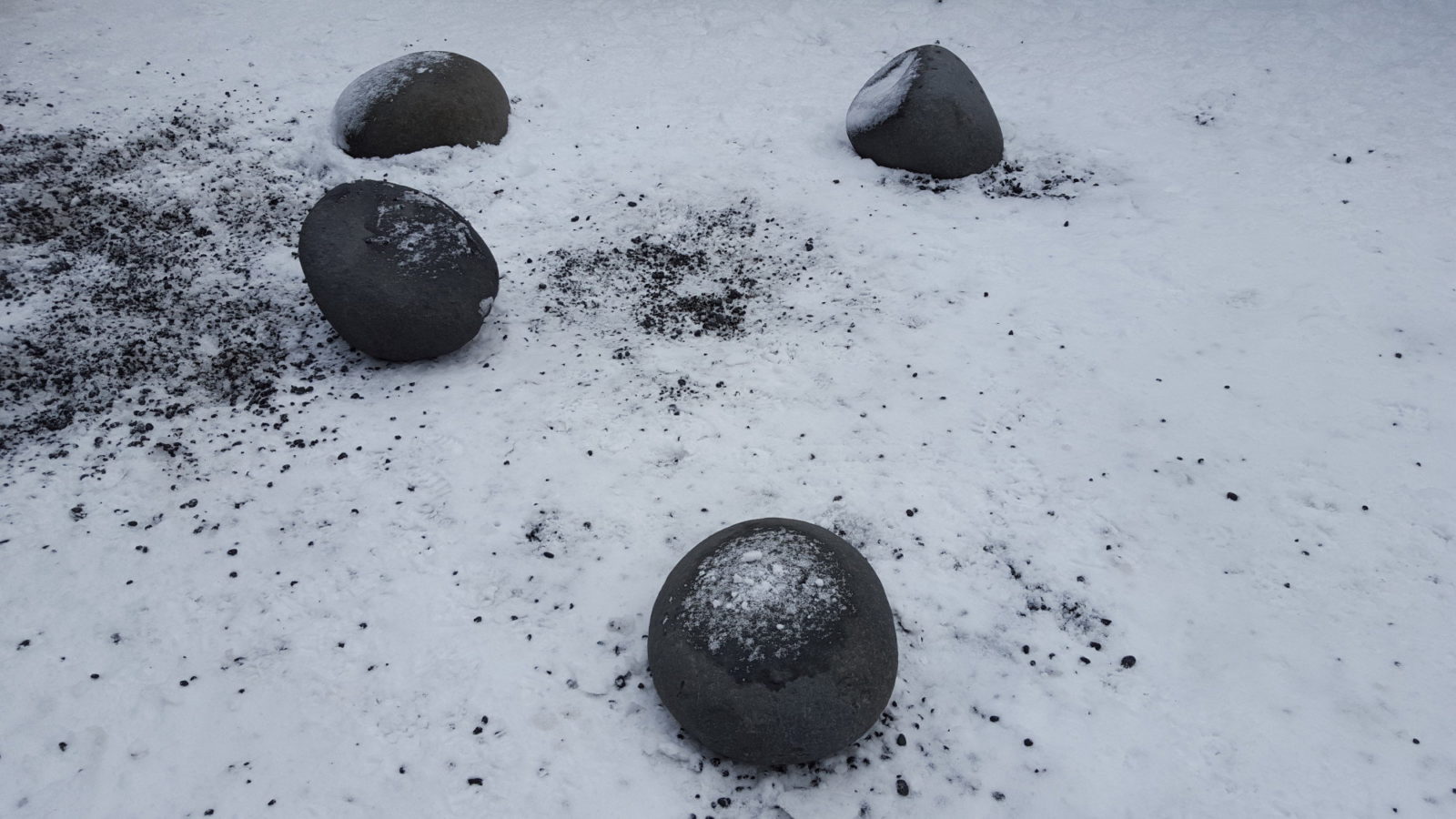 Just to describe the trip, we got an early start and went by bus to Djúpalónssandur beach where you can see stones used by fishermen to demonstrate their strength and their worthiness to row the small fising boats they used.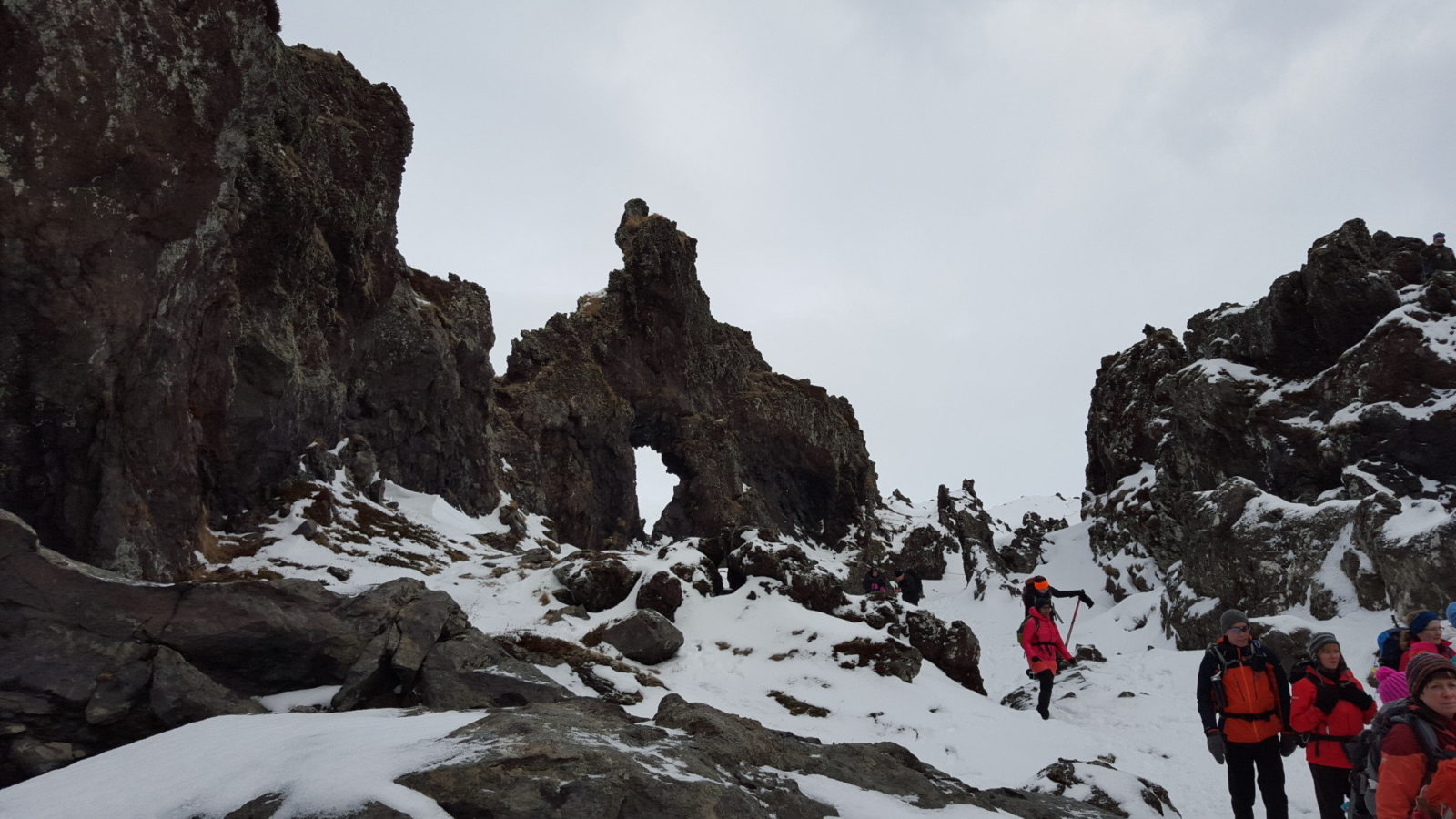 It also has the rusting remains of the British trawler Epine which beached there in 1948. 14 men out of a crew of 19 died, either by drowning or exposure.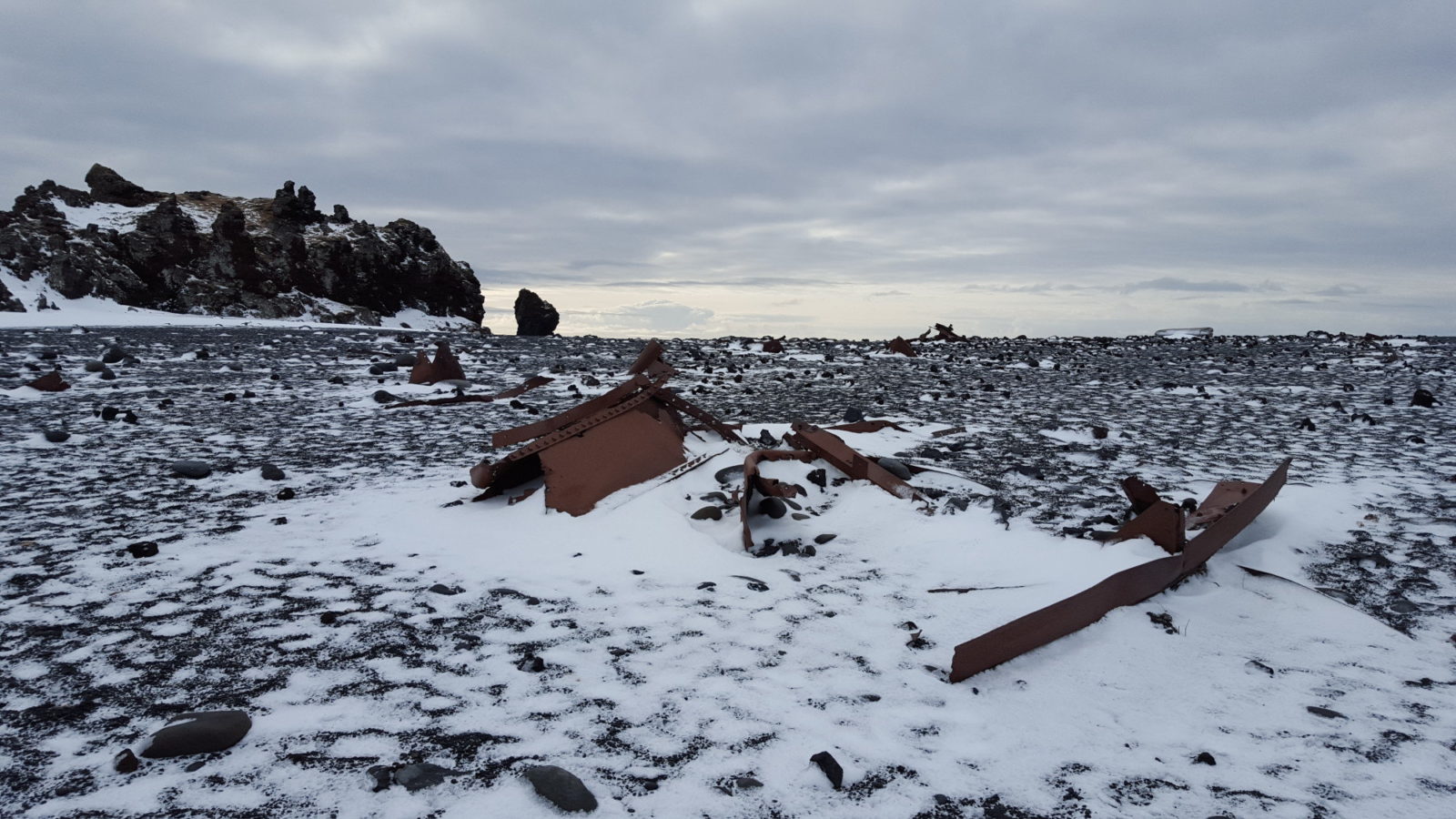 From there is a short walk to the cove of Dritvík. Dritvík was a major fishing station in the 16th, 17th and 18th century but declined in the 19th century and fishing ceased in 1861. It is a pretty cool place with remains of fisherman´s huts which may be a few hundred years old.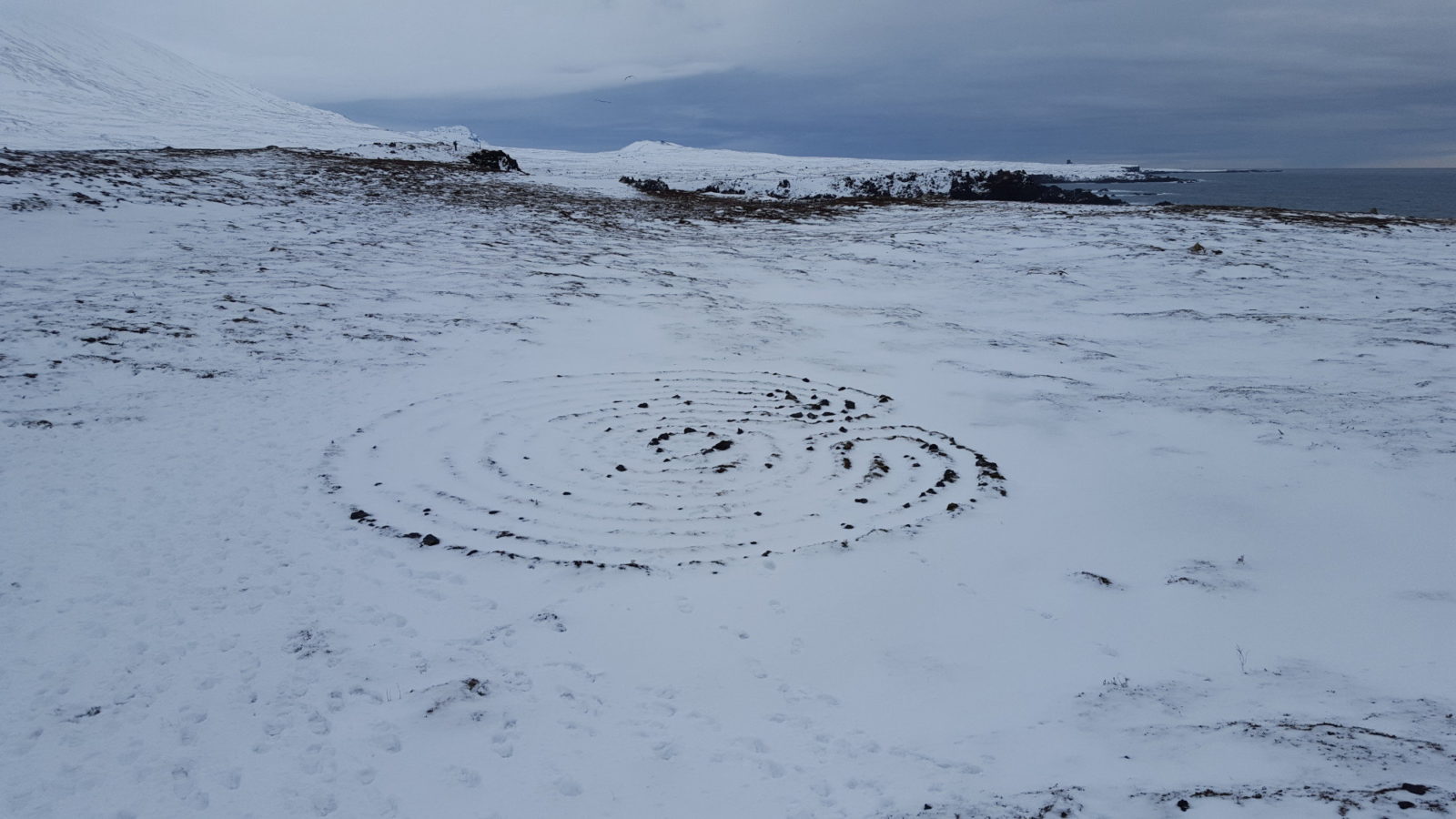 During the fishing season as many as 600 – 700 men with 70 – 80 boats would stay there for the great fishing and the sheltered cove. Fish was an invaluable staple, a rich source of calories and protein in the spring when the winter stores were all but finished.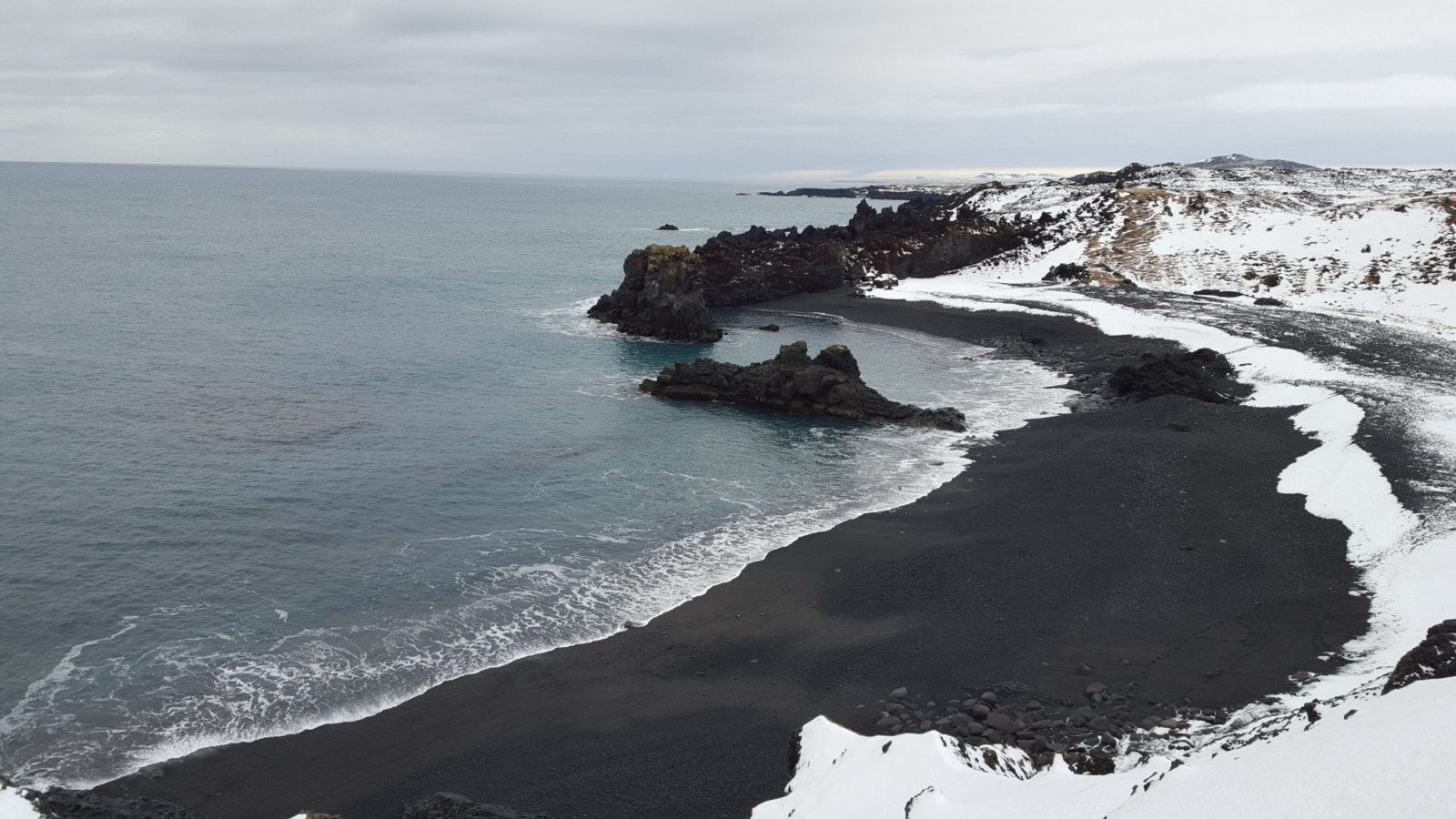 The name of the cove literally means "poop-cove" and the explaination for this is in one of the Icelandic saga. A few guys on a boat "did their business" in the sea just off the cove but unfortunately their business sort of drifted into the cove with them. I apologize for this story.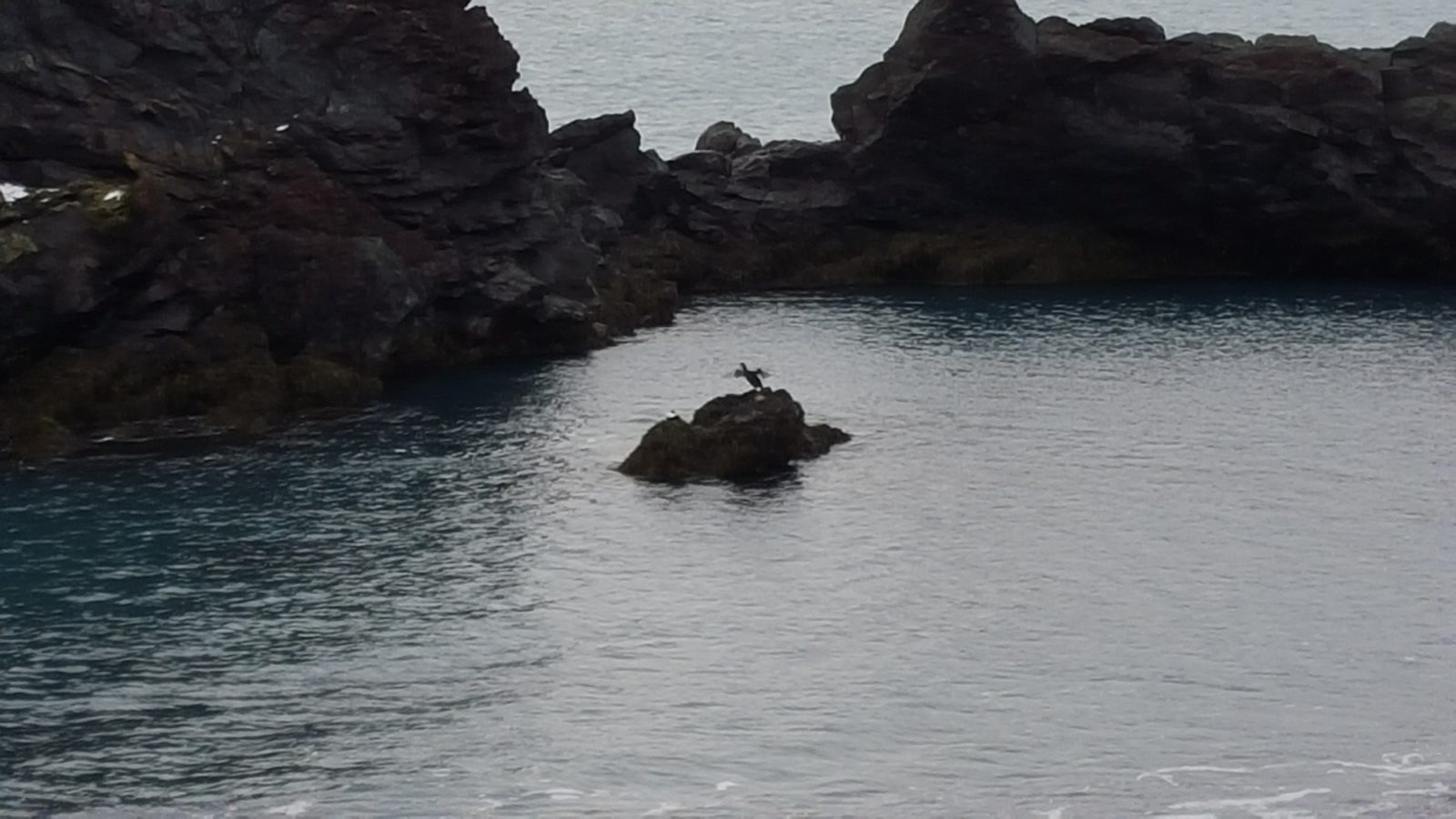 Anyhow, the hike took us to Einarslón lagoon, þrælavík (slave´s cove), we walked past the extremely impressive sea stacks of Lóndrangar and our hike ended at the cliffs of Þúfubjarg.
My Garmin GPS watch clocked this hiking route at exactly 12 kilometers and it took us 4:38 minutes from start to finish. The going was slow with a diverse group of 70 people so I suppose you could do it a lot faster in a smaller group.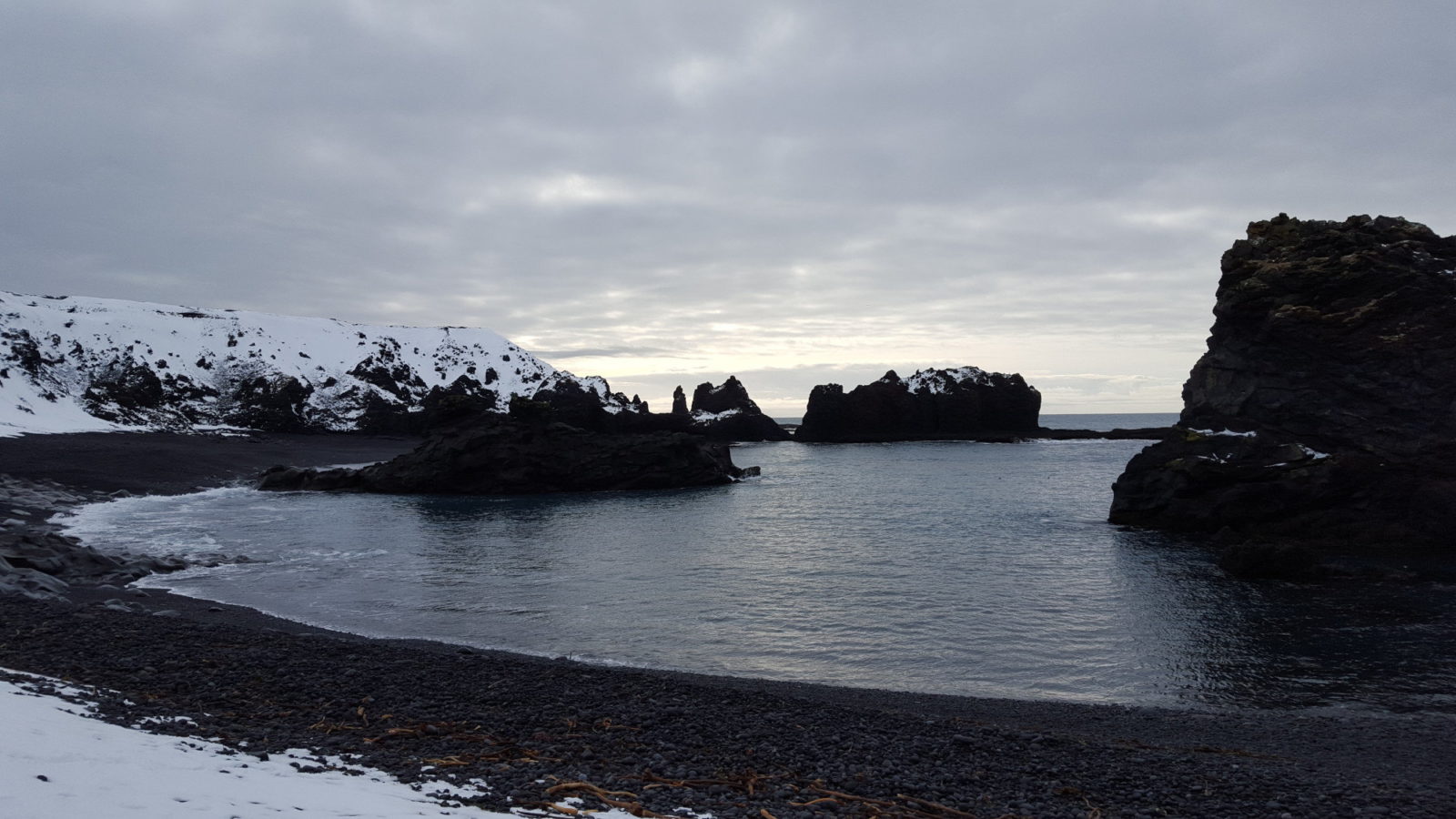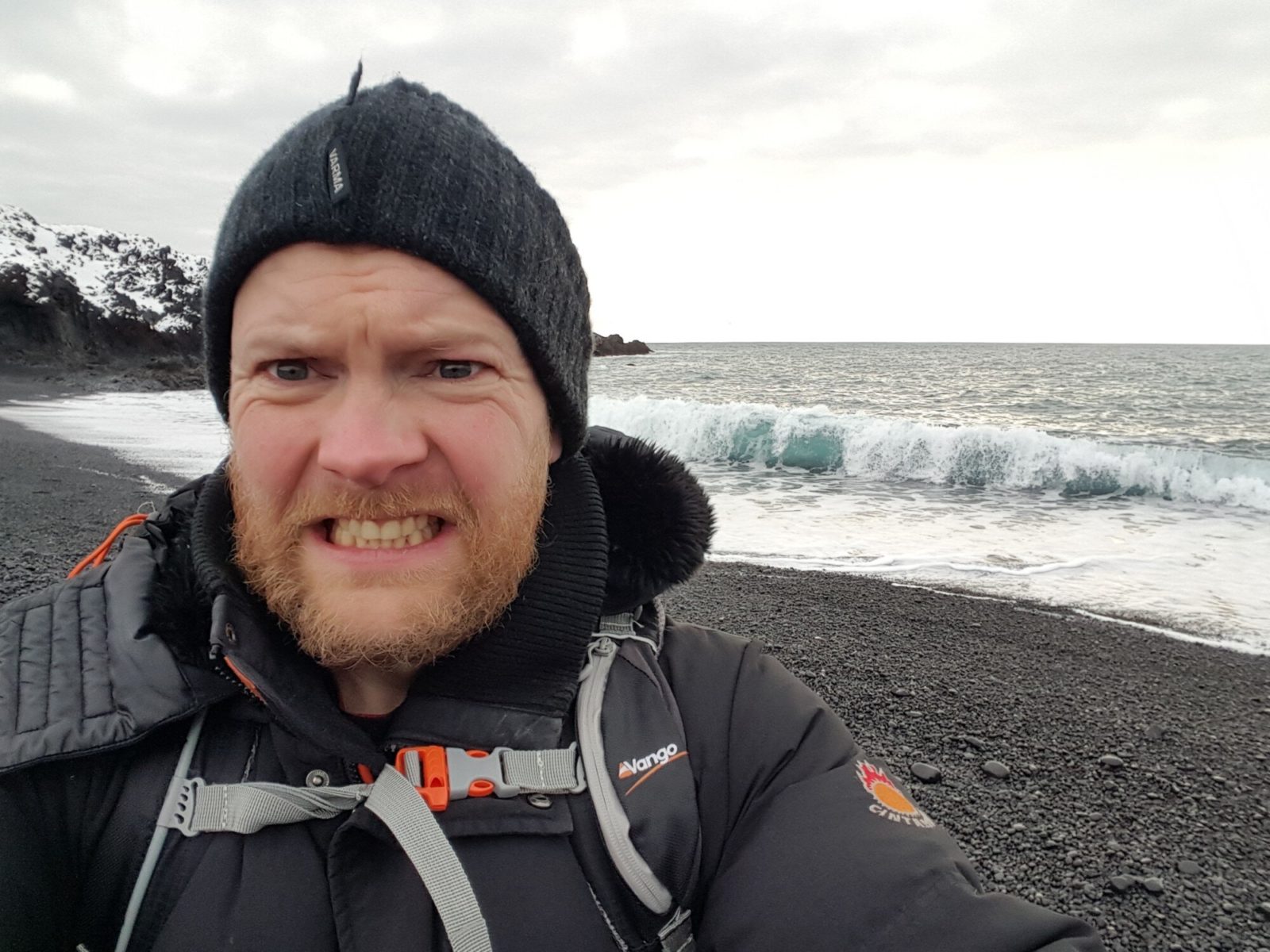 I hope this account of my winter hike inspires you to take a nice long walk in the Snæfellsnes peninsula. You won´t regret it.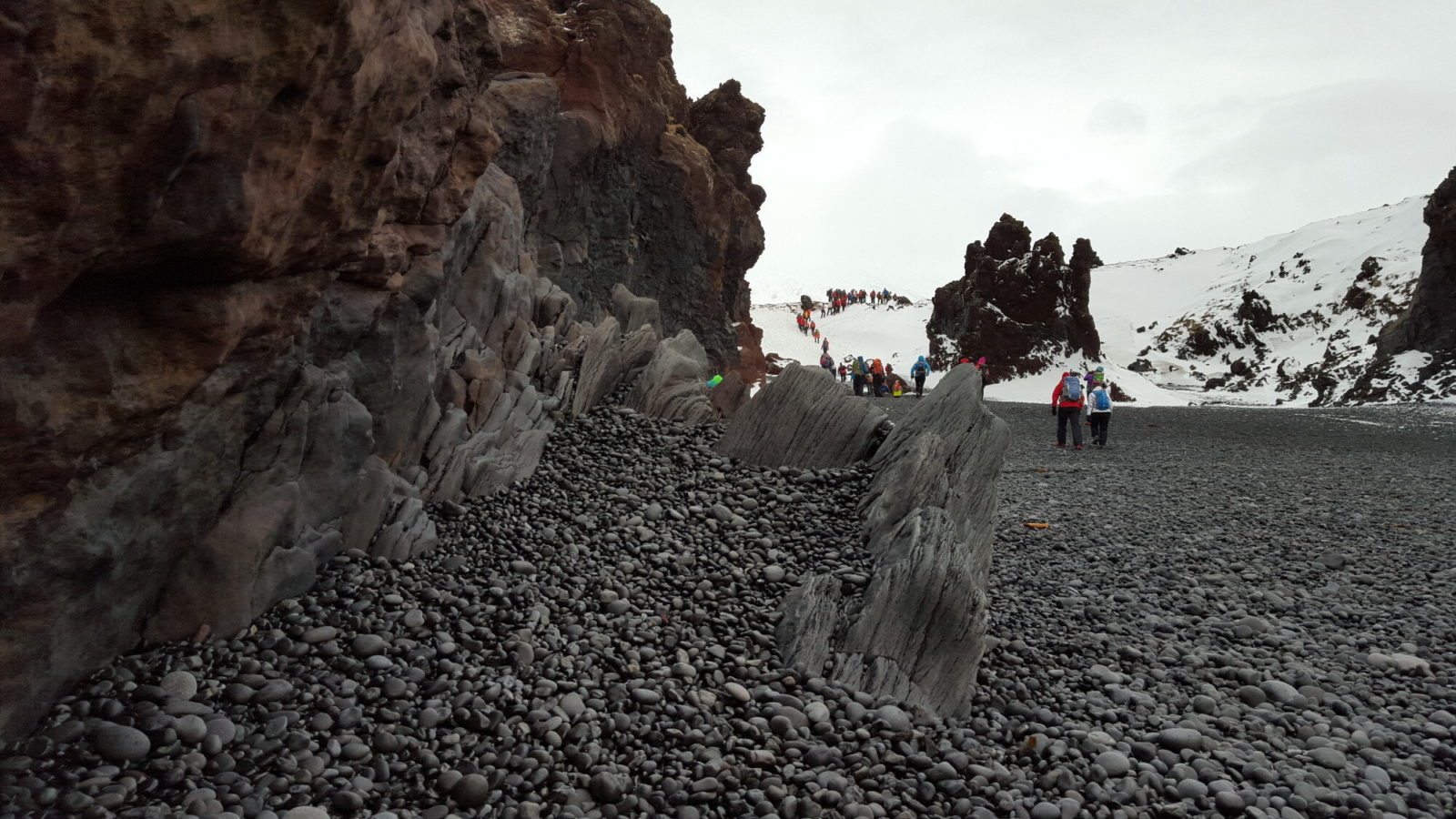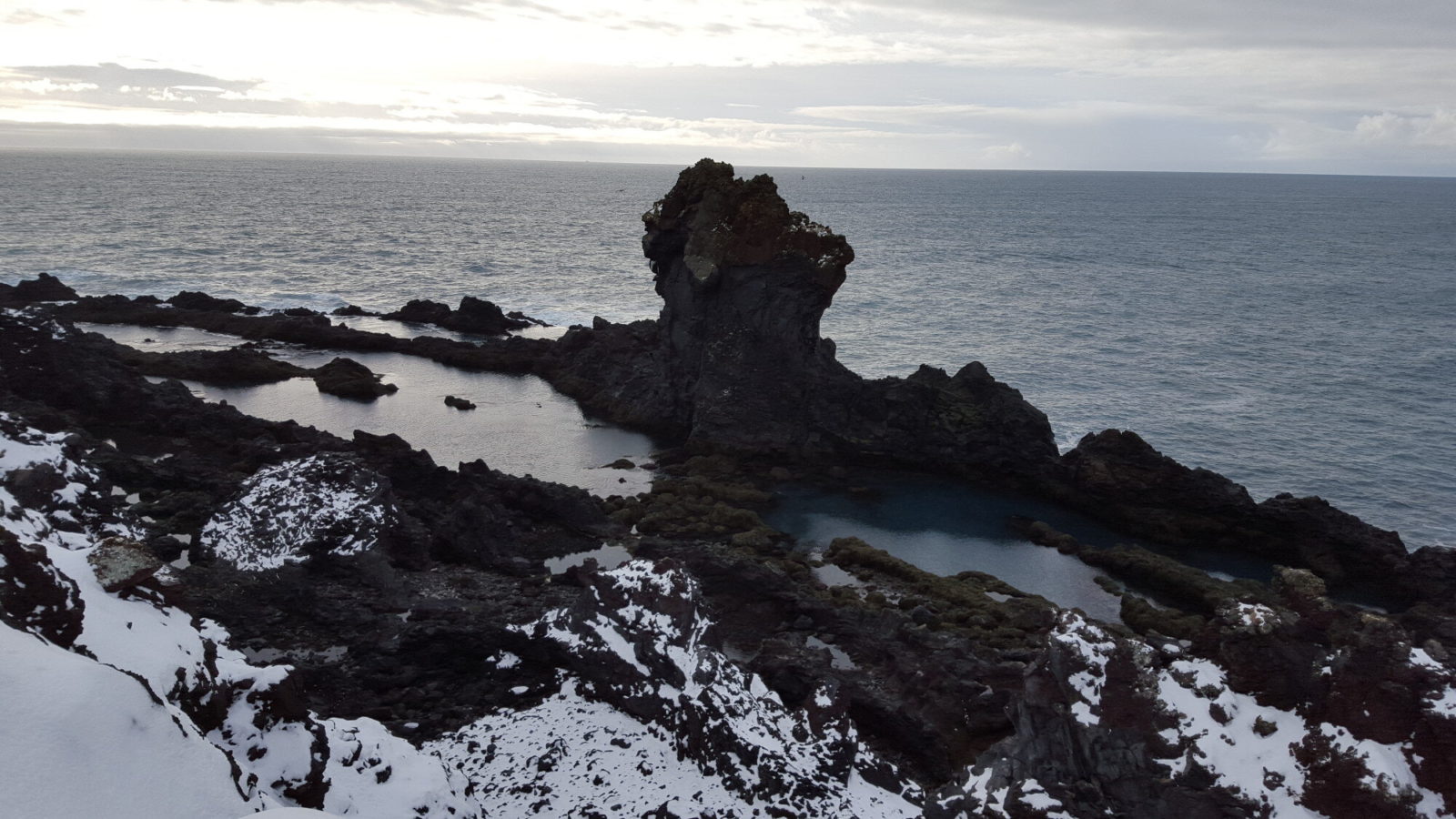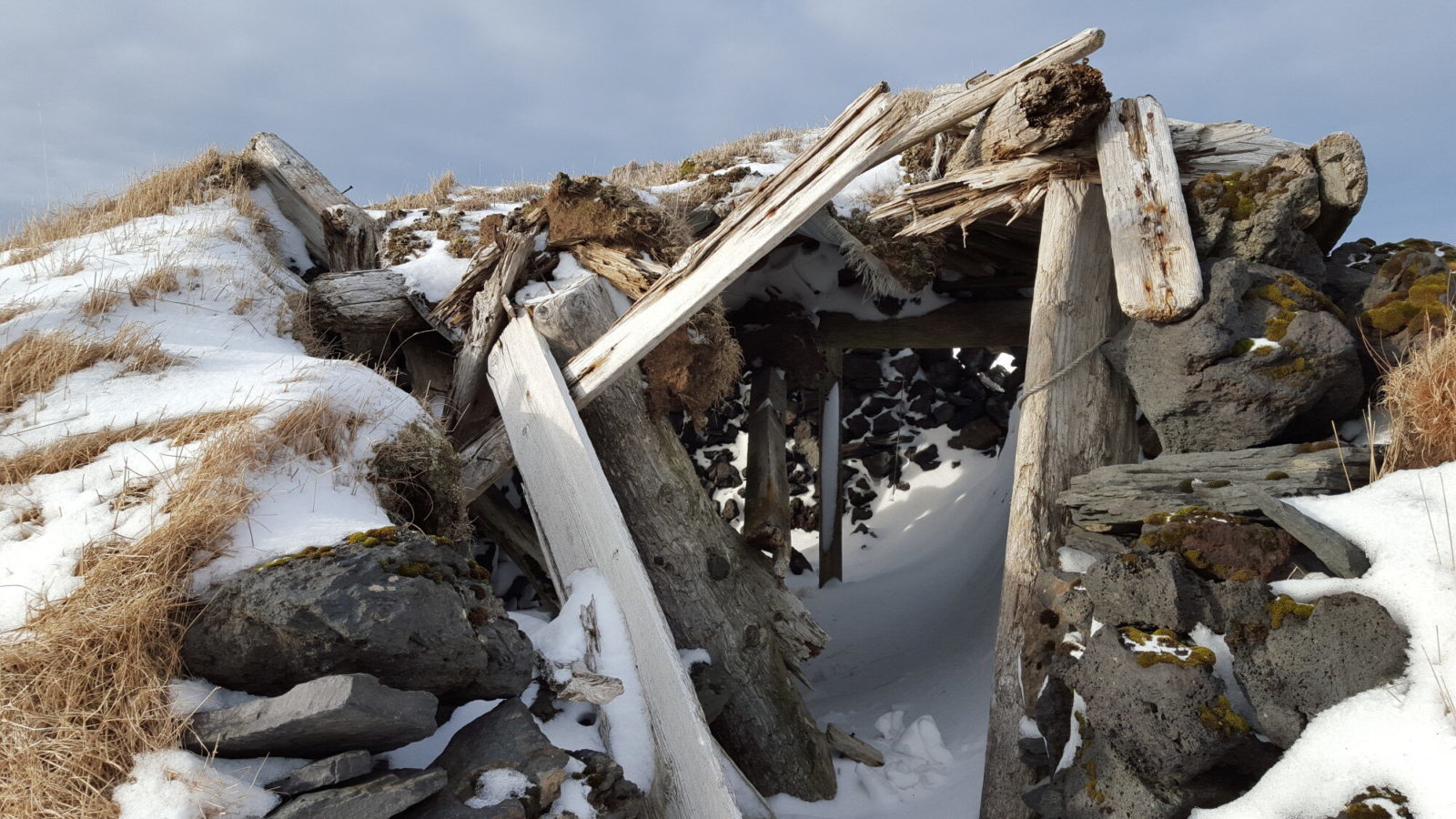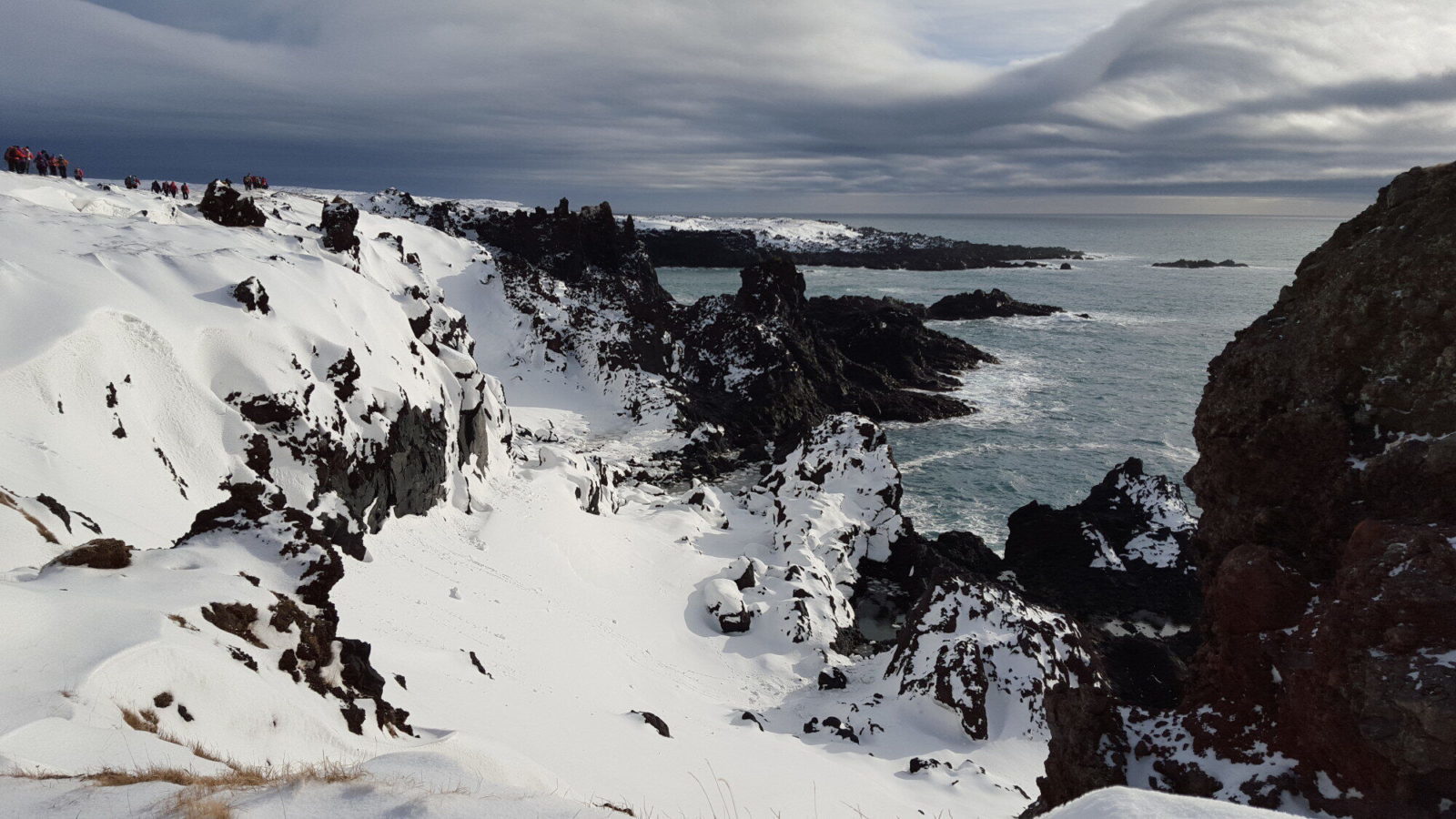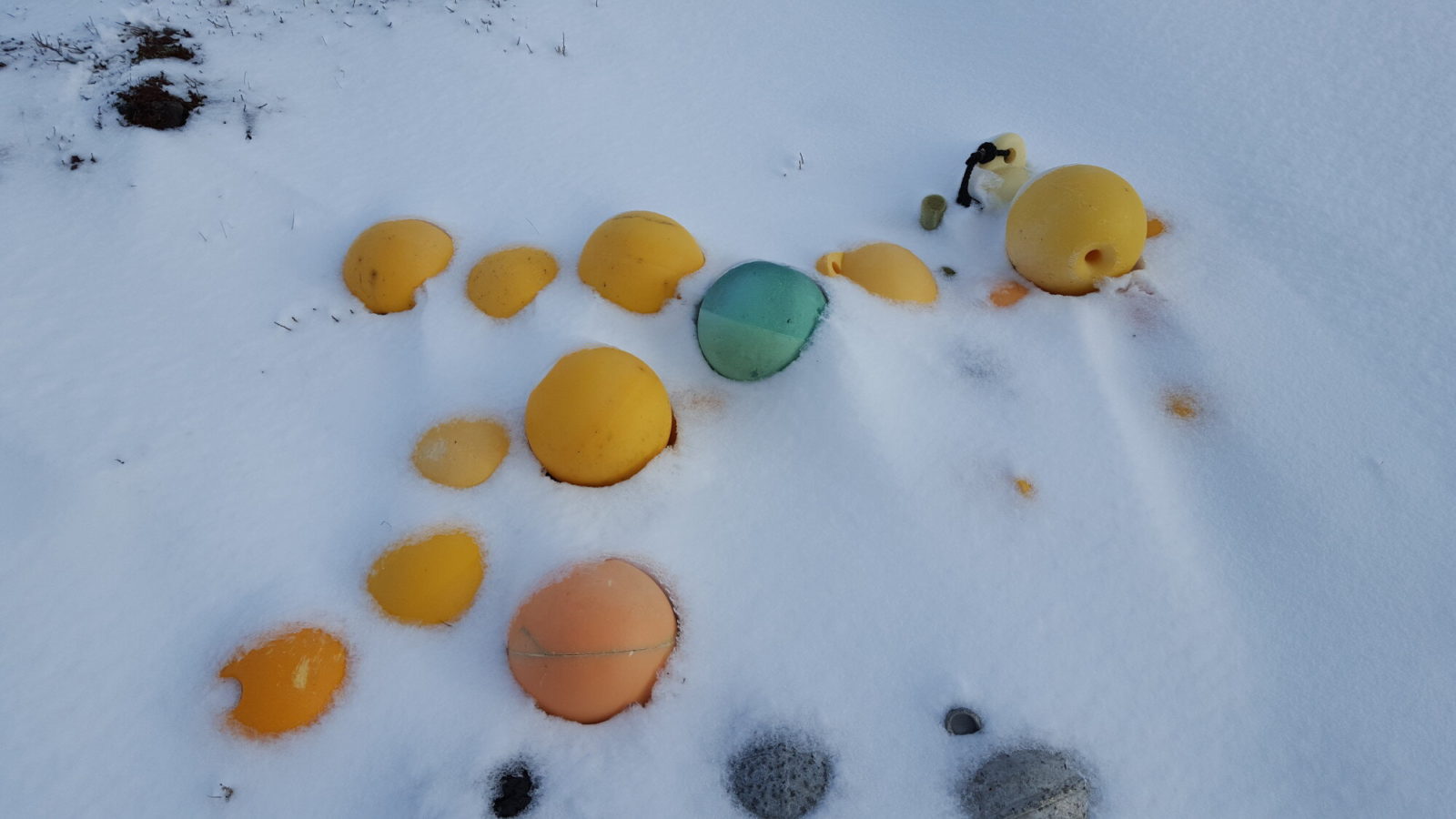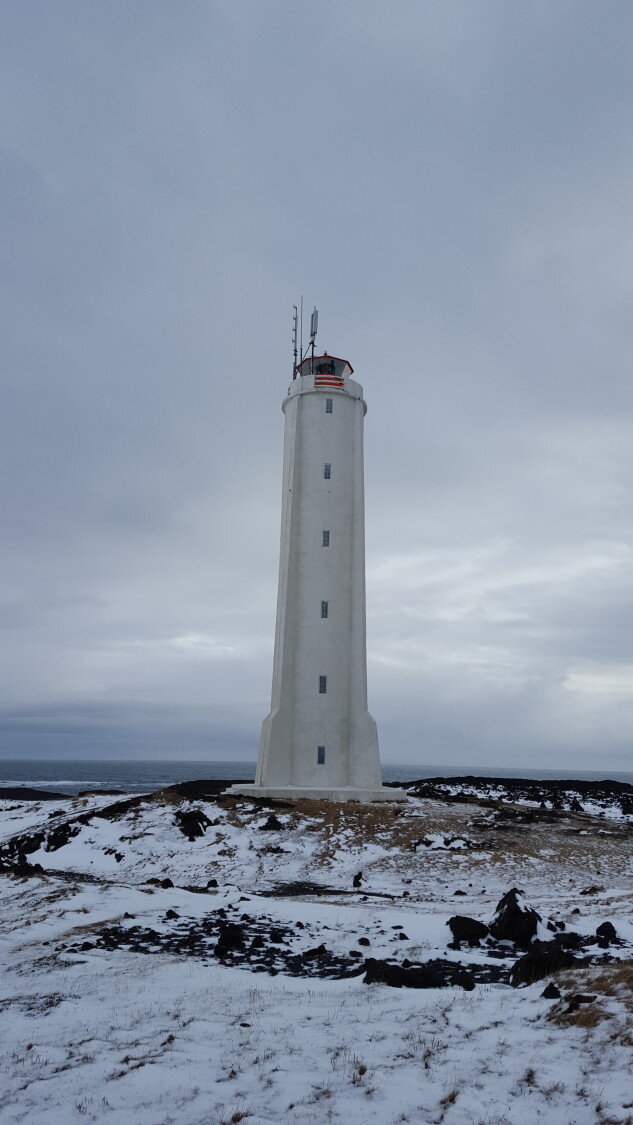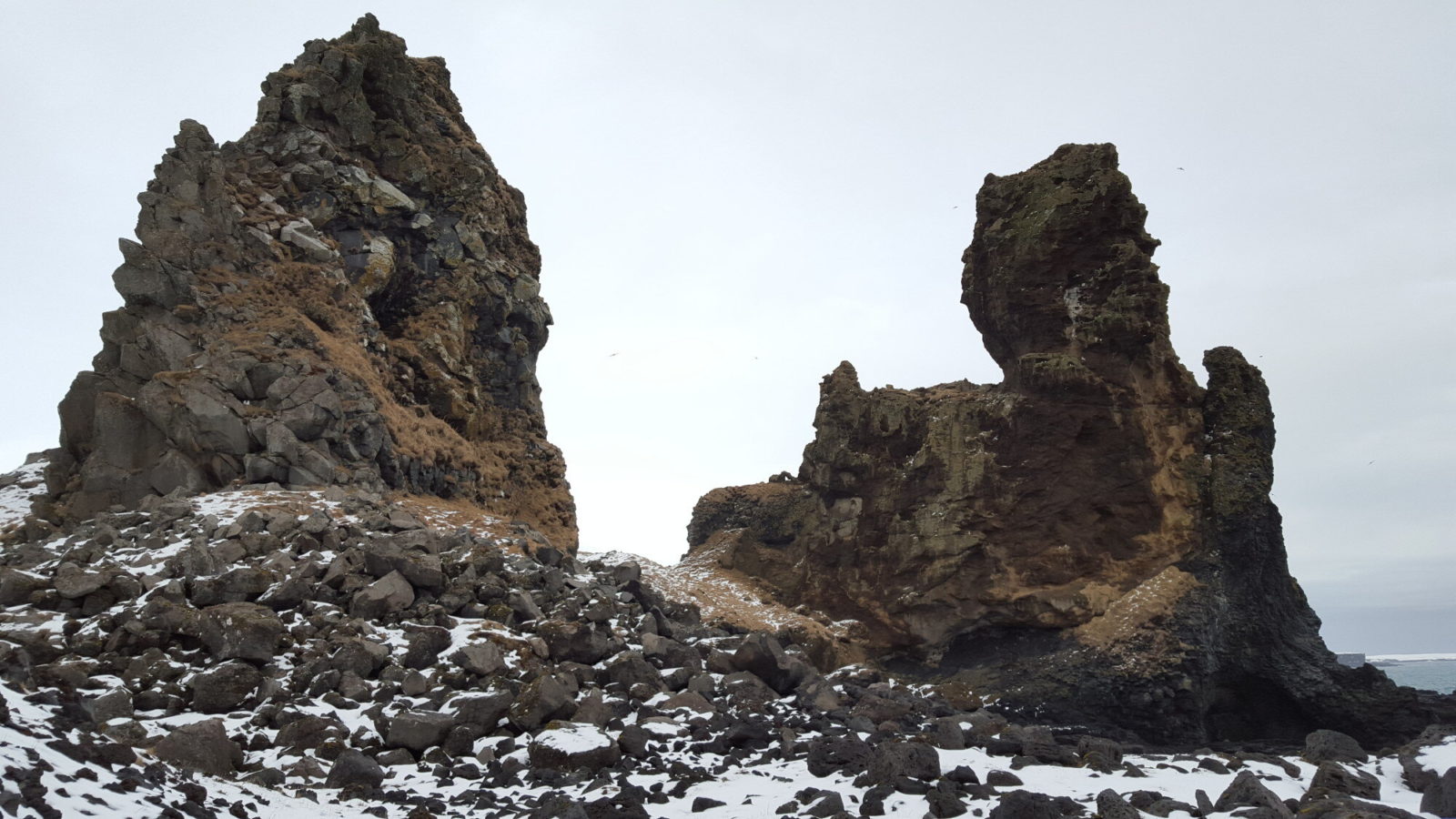 Related posts