Hiking in Icelandic Winter Wonderland
Stuck in Iceland, 4 years ago
4 min

read
109
I don´t go out hiking enough these days but when I do I always enjoy it tremendously. Admittedly, my favourite hiking trips are those that take a day or less, are done in lovely weather and enable you to be back comfortably at home in the afternoon. This criteria can be tricky to fulfill, especially since the weather here in Iceland is unpredictable and well, sometimes shit. I just had my fill of hard marching in poor visibility and atrocious weather.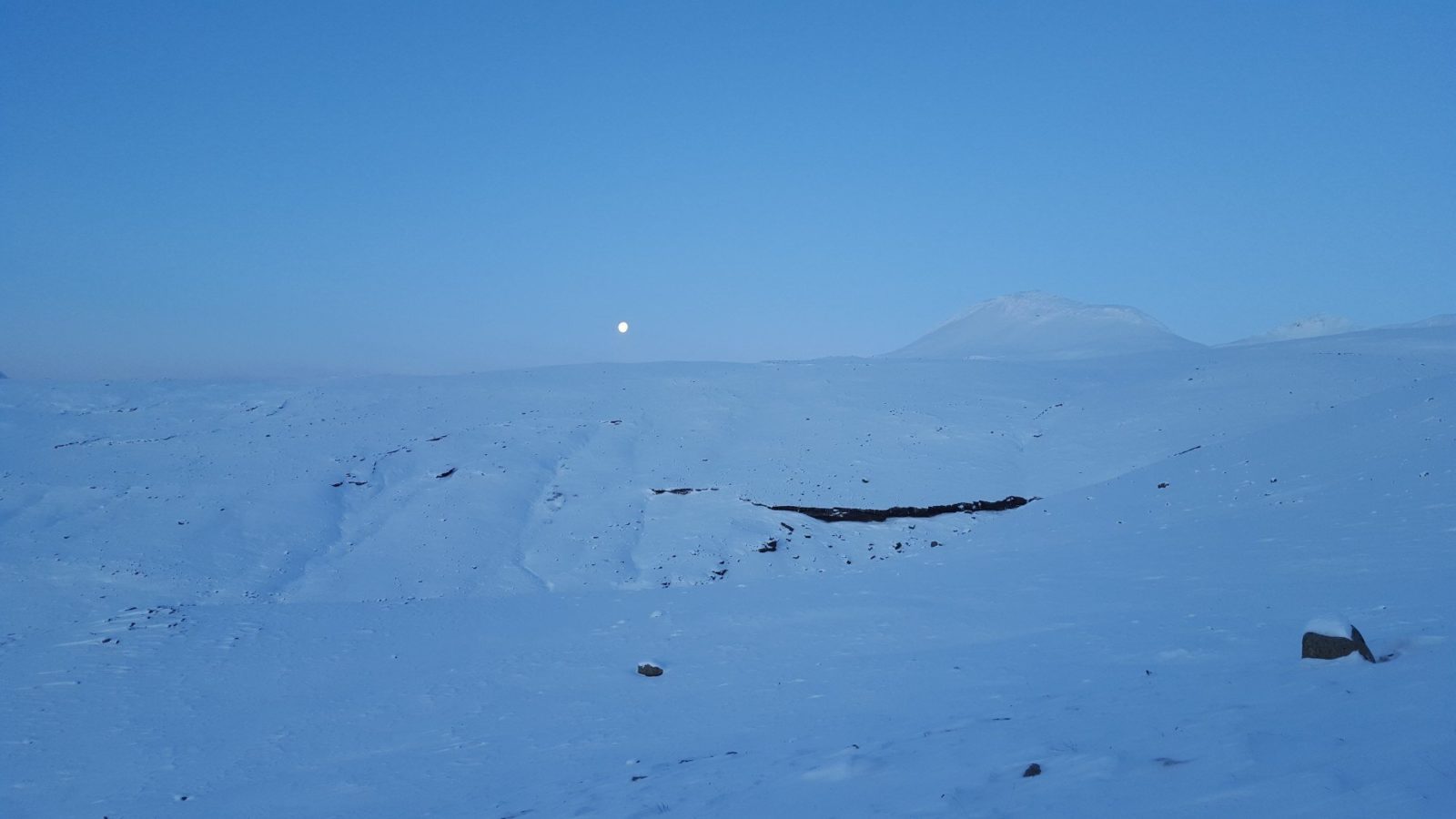 Icelandic is sometimes ´Trouble and Misery ´- but not always!
But sometimes you get ever so lucky. You get a day that is so beautiful, a route that is just exotic enough to be exciting and a great group of people you want to hang out with on a Saturday. And believe me I am picky about the people I hang out with!  I am a much too passive member of the Einar´s Skulason hiking group ´Vesen og vergangur´that loosely translates into "Trouble and Misery" – a total misnomer actually but Icelandic dark humor is what it is.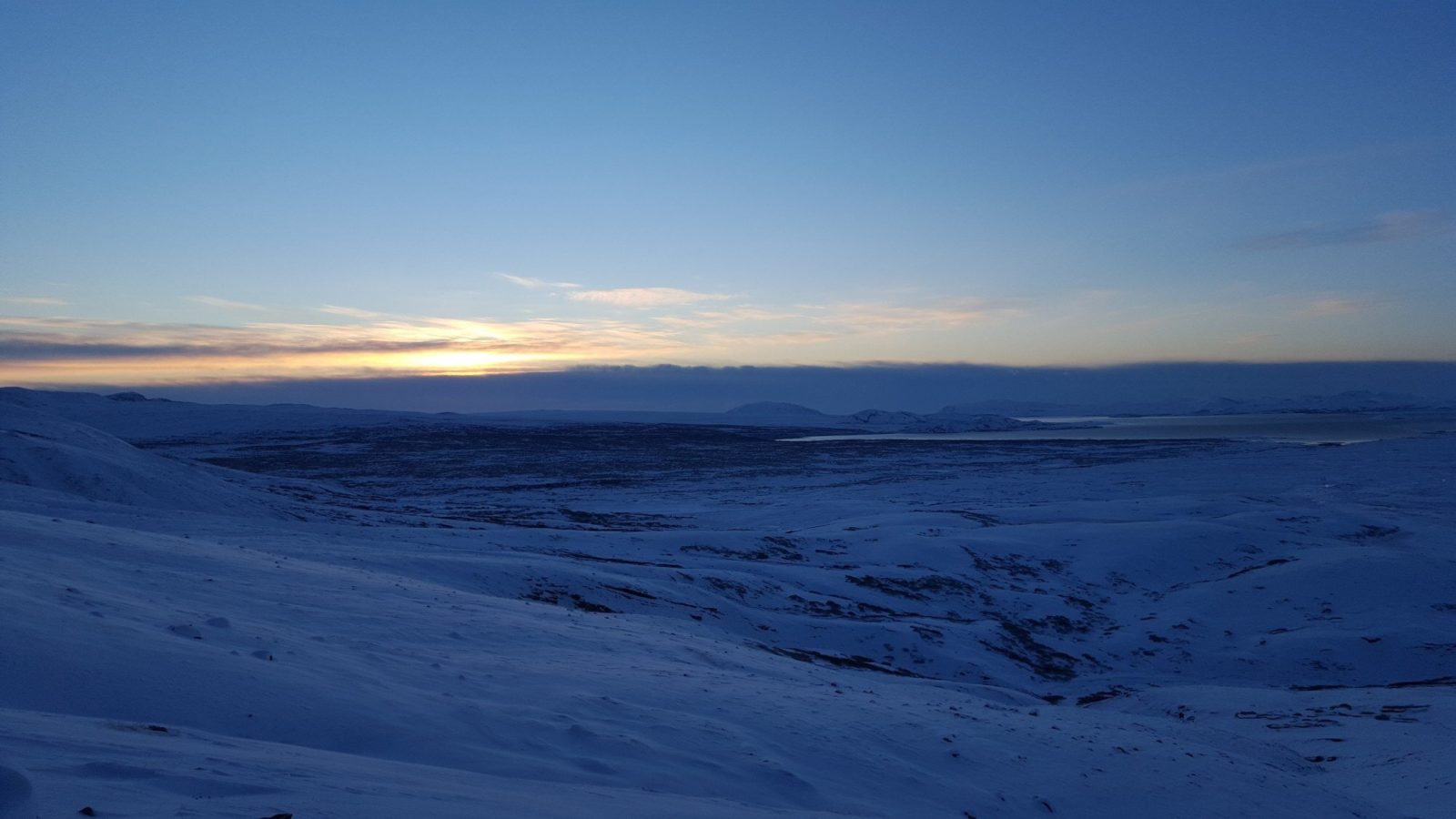 Going hiking with one of Iceland´s best guide
Einar is a buddy of mine, an all-around nice guy and an excellent hiking guide. I have already interviewed him so check that out. Anyway, I joined Einar´s group the other day on a four hour hike that took us up to Mt. Armannsfell, which is not far from Thingvallavatn lake and Thingvellir national park. The weather was simply magical, it was biting frost hardly a cloud in the sky and almost totally still.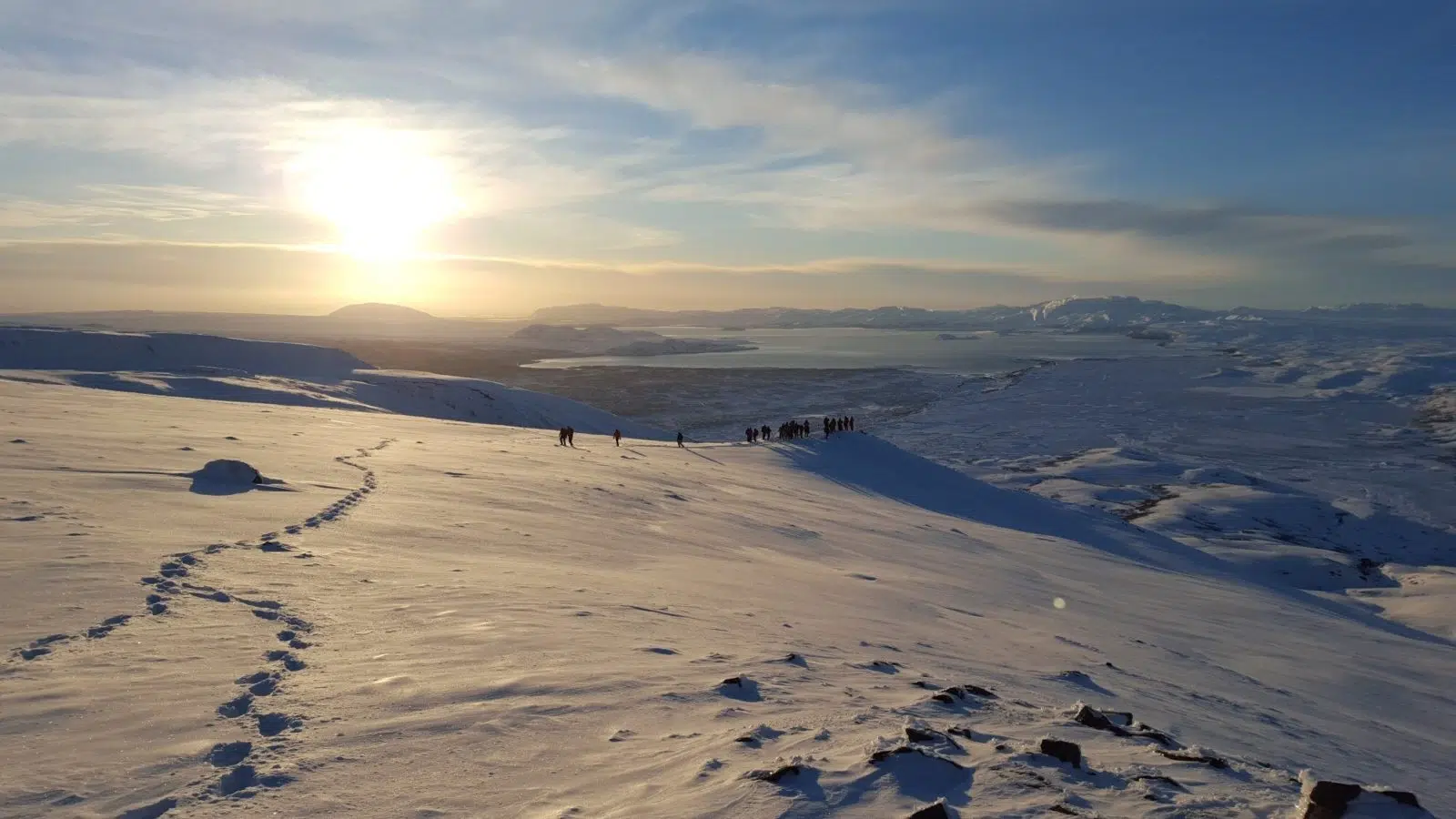 Mt. Armannsfell (741 meters high) features a great view of Mt. Botnssulur, Thingvellir and Lake Thingvallavatn and of course the highland interior.

Starting the hike on a historic site
The day started early, the group gathered early in the morning at the HQ of the prosthetic company Össur on the outskirts of Reykjavik. I was lucky enough to get a ride with a really nice couple who had a jeep, my rather average Toyota Corolla would have been challenged to say the least to reach the starting point at Svartagil ravine. That place actually has a story attached it, the short version is that in the late fifties the farm there was burned down by a couple of drunken thugs who had arrived there by taxi and had assaulted the elderly farmer living there who had a narrow escape. The farm was rebuilt after the whole country pitched in to help the unlucky farmer.  Einar has a really nice way of telling these kind of stories attached to the places he takes people to.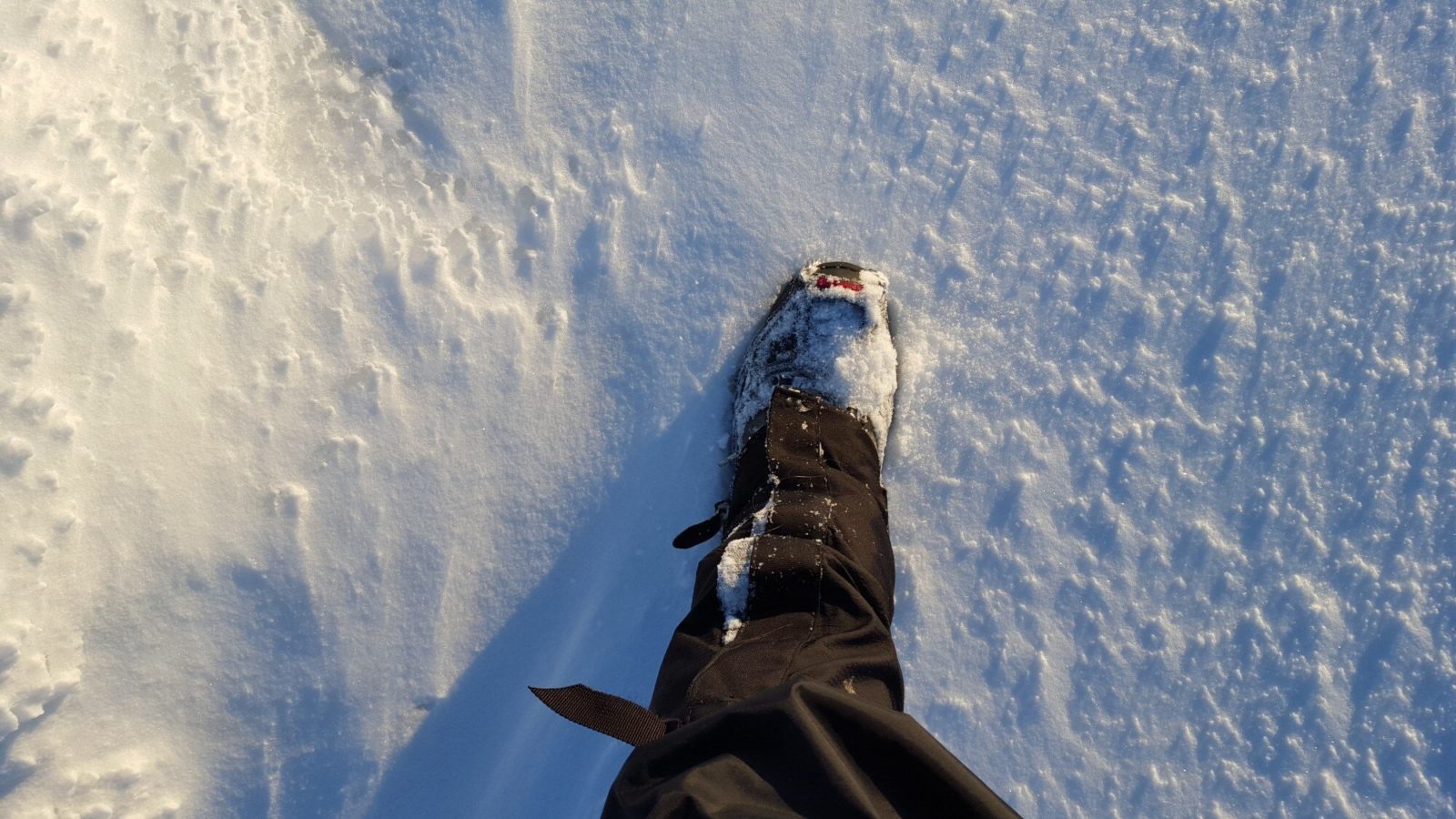 Hiking in frost
From there on it was a really nice walk up gentle slopes. Everything was covered in frost-hardened shallow snow. There must have been hard winds blowing earlier since everything looked windswept. This made the 9 kilometers and 4-hour long hike easy. I had great company on this cold and beautiful day. I chatted with a lady that works at Althingi and got the inside on how it is there. Another hiking buddy has a really interesting job at the ministry of interior and is working on Iceland´s future strategy in clean energy and transportation. I chatted with a nurse, a lady that runs IT at the University of Iceland and a guy who works for the communications company Míla. All really interesting people.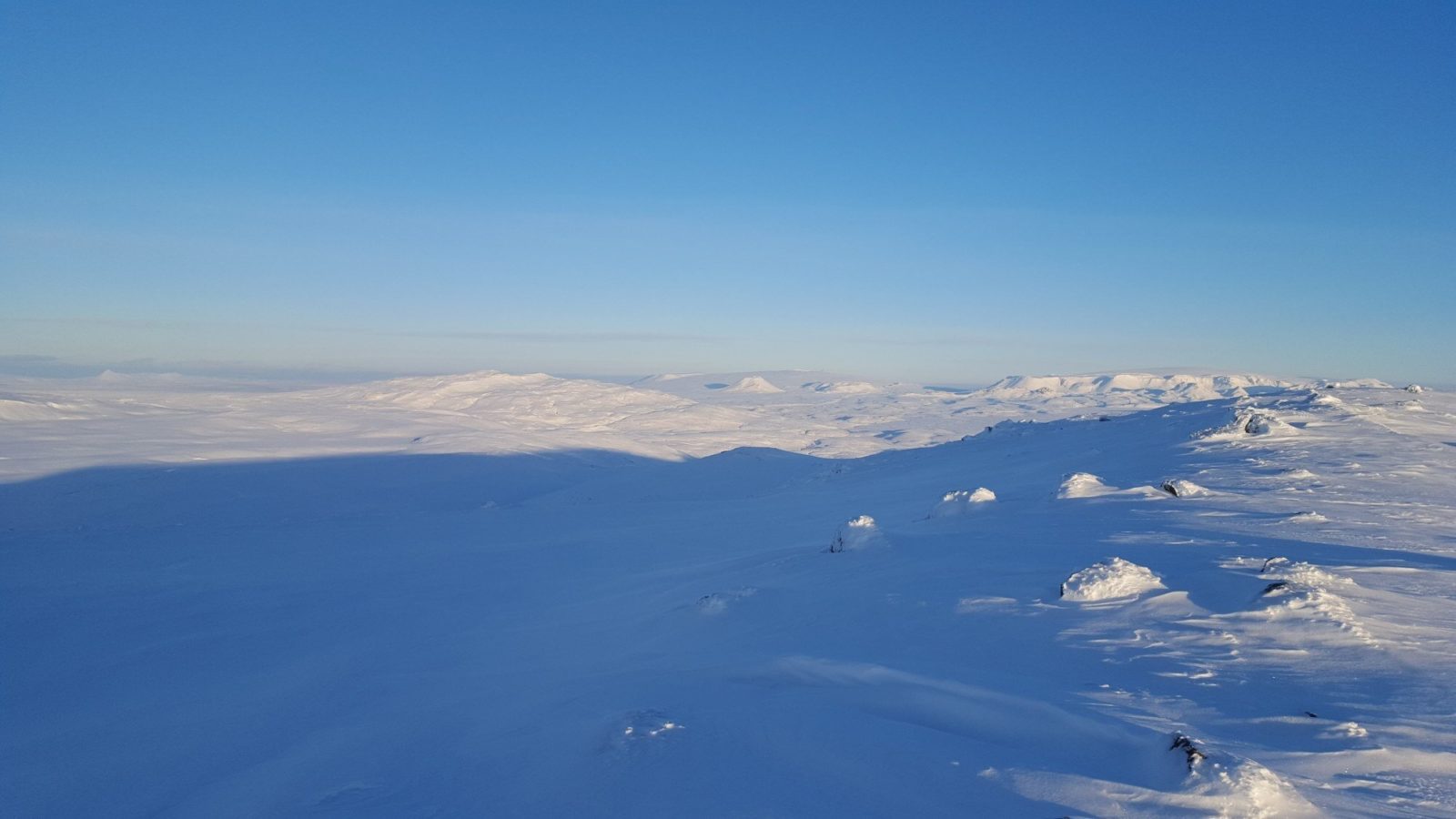 Priceless serenity
I especially loved the view of Mt. Botnssulur and Lake Thingvallavatn and Thingvellir. Standing at the top of Mt. Armannsfell, I couldn´t resist staying behind for a few moments, letting the group get well ahead and take in the view of Botnssulur, the peace, and quiet. The serenity was priceless.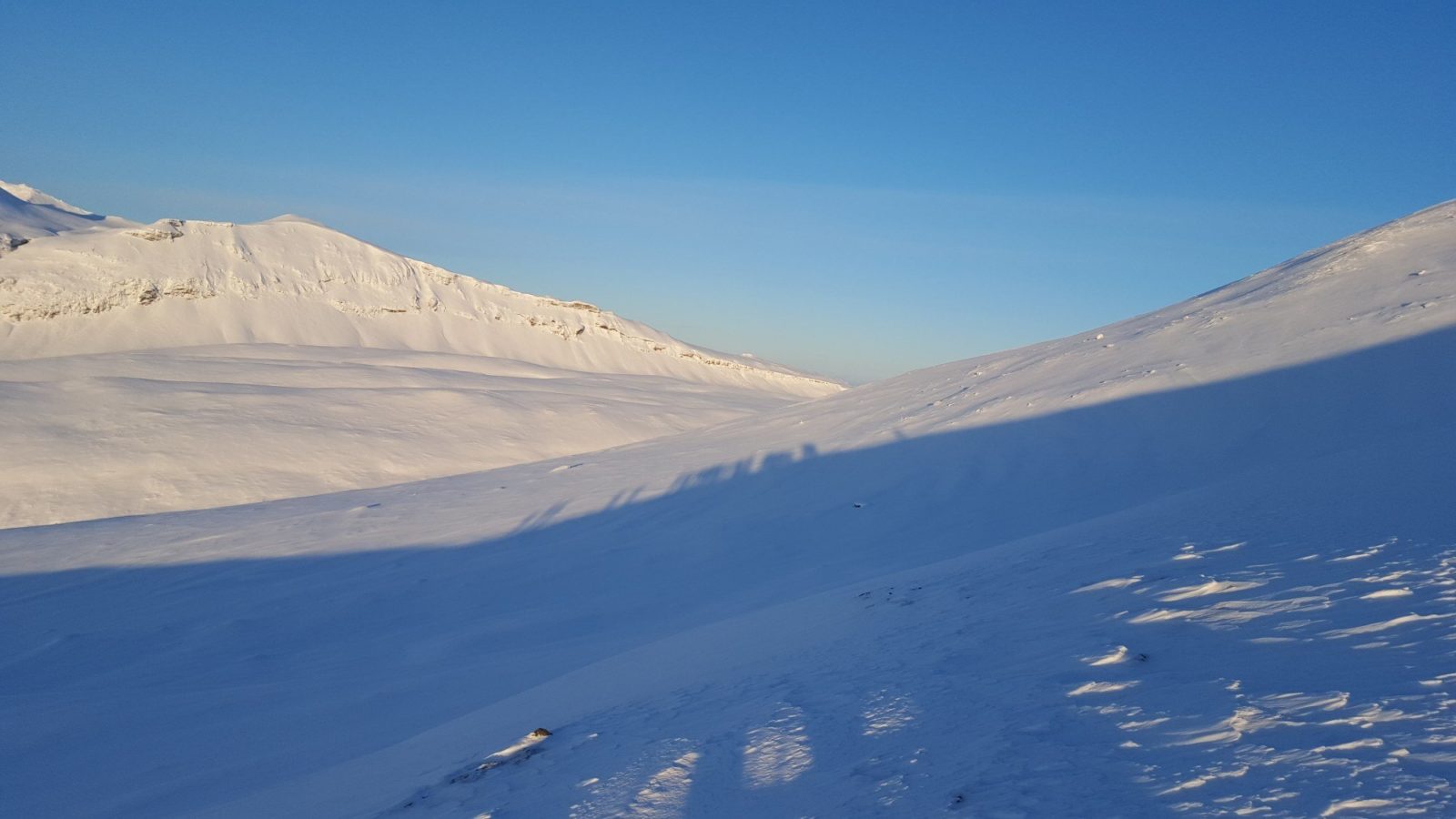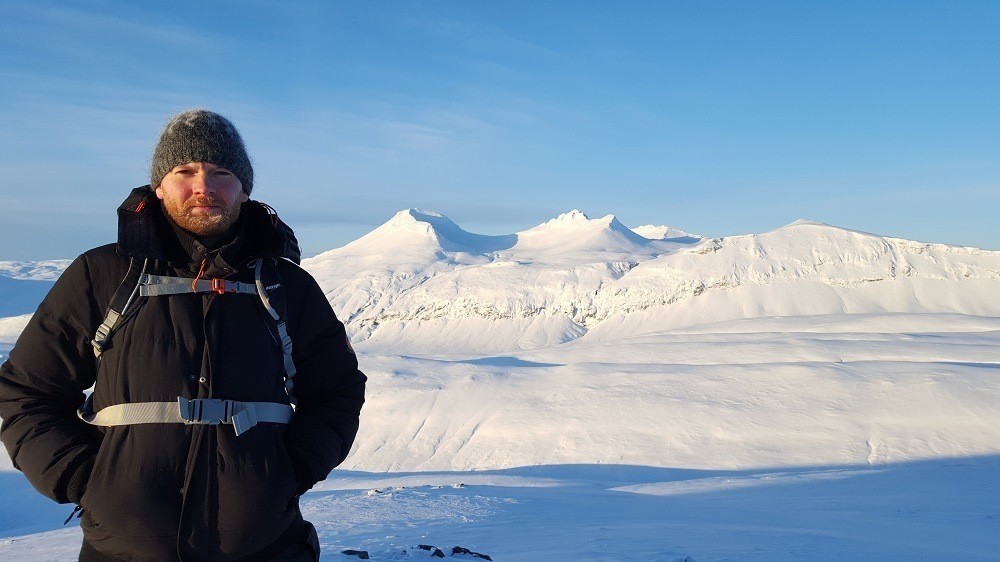 How to get there
I hope this is the right way but please ask someone savvier for confirmation of the correct route:
From Reykjavik drive on highway one, turn on the road no. 36 which is the road to Thingvellir. Turn on the road no. 550.
I have included the GPS file of our walking route for download. Hope that is helpful.
Be careful when hiking and traveling in Iceland, especially in winter when the weather can change instantly and become life-threatening.  Visit safetravel.is and follow the instructions and warnings there. To the letter.
Related posts