Go on a hike in Iceland they said. The sun will shine they said. Well I went on a hike the other day and the sun did shine. And there was stinging face lashing hail. It was snowing with huge snowflakes drifting down in the stillness . There was bracing wind. Fortunately there was no rain. Indeed, I think it was the only kind of weather we didn´t get. And this was only seven hours and some 17-18 kilometers of a hike from the vicinity of the town of Hveragerdi in the South West of Iceland to the edge of lake Thingvellir. This what I call the full Iceland experience!
[amazon_link asins='1852848057,149758356X,0241236649,1566955343,1465440933,1977943896,1786574713,185284647X,997933035X' template='ProductCarousel' store='stuckinicelan-20′ marketplace='US' link_id='7127fea5-50b1-11e8-a39a-a385af53da44′]
Get the Iceland hiking app
This hike was with the hiking group Vesen og Vergangur (Facebook page in Icelandic) which is the brainchild of hiking guide Einar Skulason and has some 12 thousand members. He is the man behind the rather cool hiking app called Wapp. It is available for both iOS and Android devices and gives you access to untold number of hiking trails here in Iceland.
Hike in Iceland and see the sights
Quite regularly the group goes on day trips and they are always good fun. As mentioned earlier the hike was from the vicinity of Hveragerdi. To be more precise the hiking trail was from the valley of Grændalur valley. This valley is right next to the Reykjadalur valley which is known for its geothermally warmed stream, popular for bathing. But now it is closed for traffic to protect its fragile environment.  We passed the pools called Kattatjarnir – literally cat pools. The hiking route took us into the the Ölfusvatnsgljúfur canyon with its impressive rock formations. We crossed the Tindgil ravine and for us with vertigo it was a bit of a challenge. Hrómundartind peak was impressive and we finished the journey by wading across the Ölfuvatnsá river.
Pictures from the hiking trip
I realize that this is a bit obscure for my regular readers but at least I hope you enjoy the pictures from the hiking trip. You can see the route on my Endomondo account.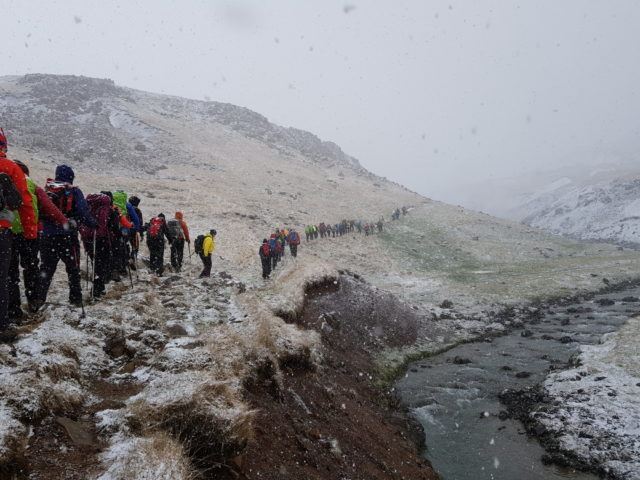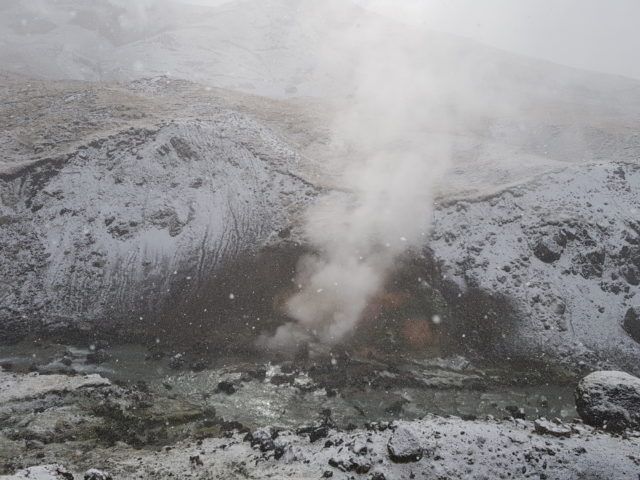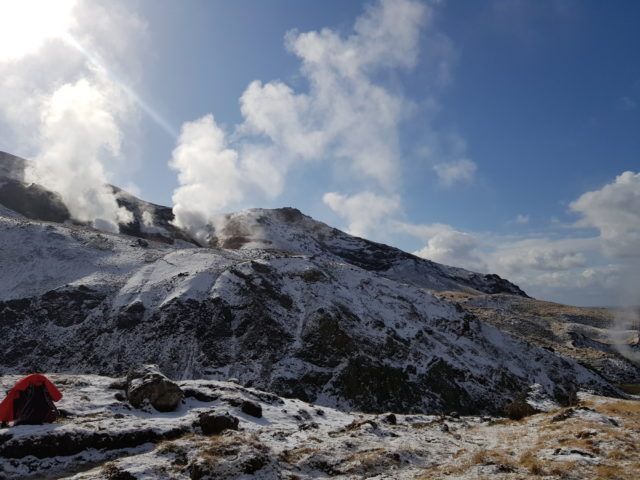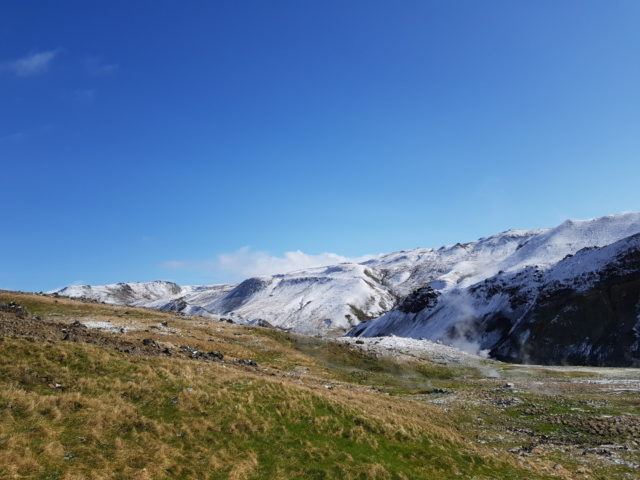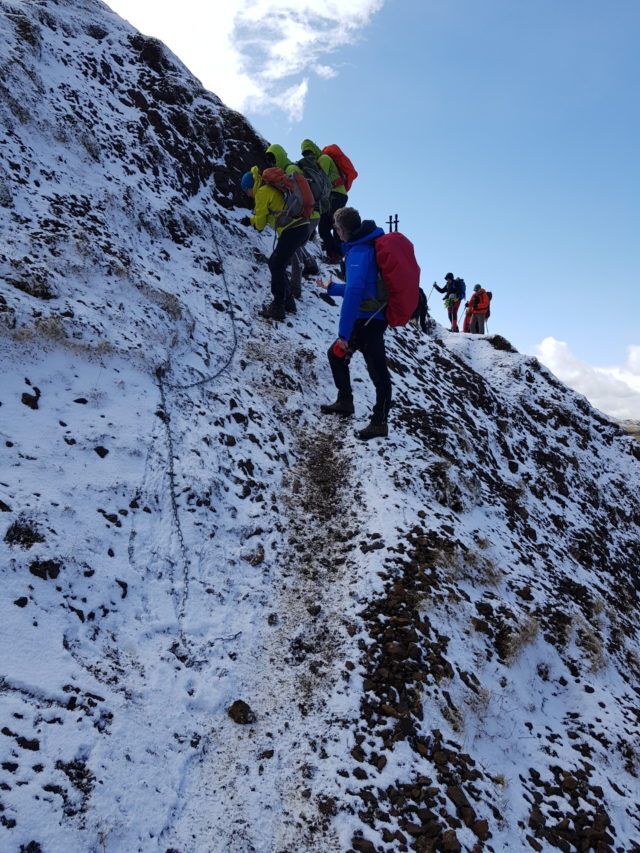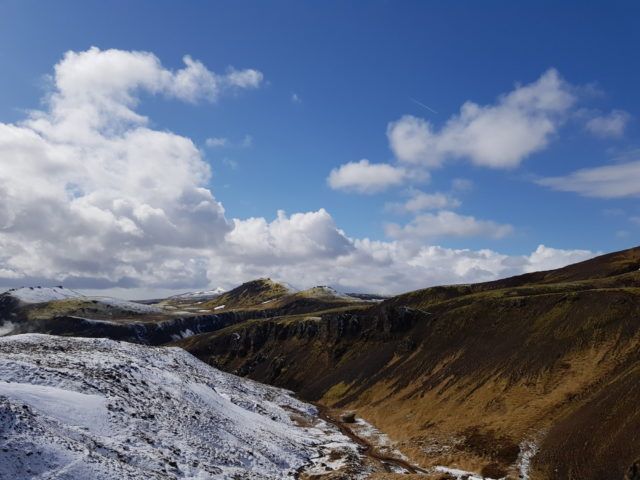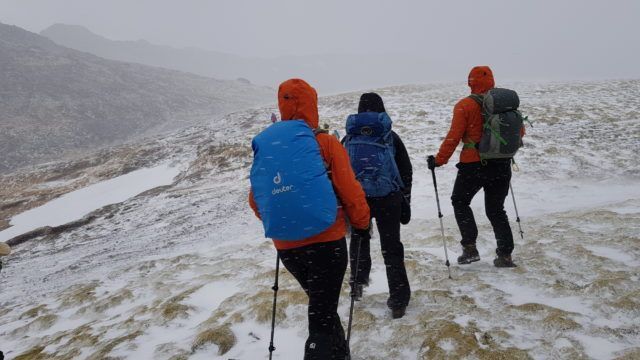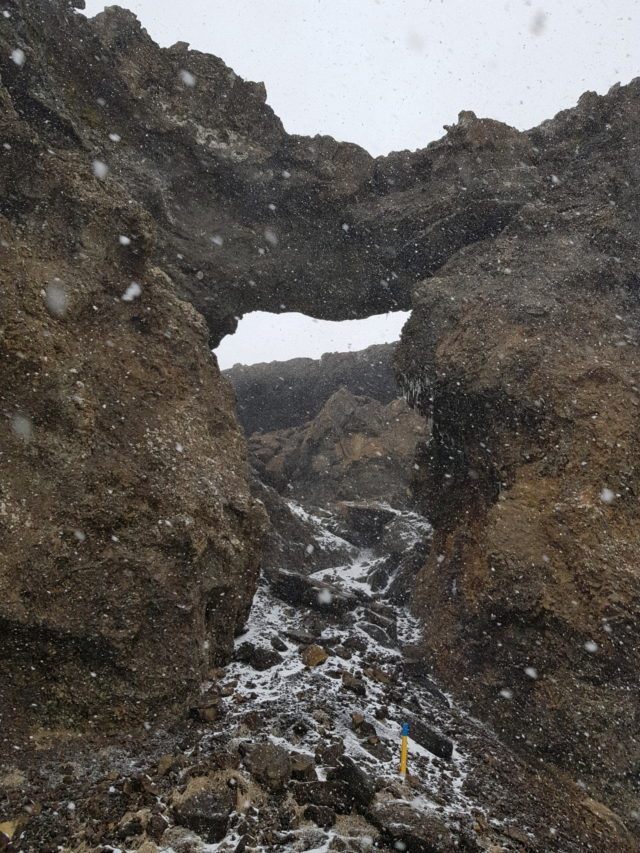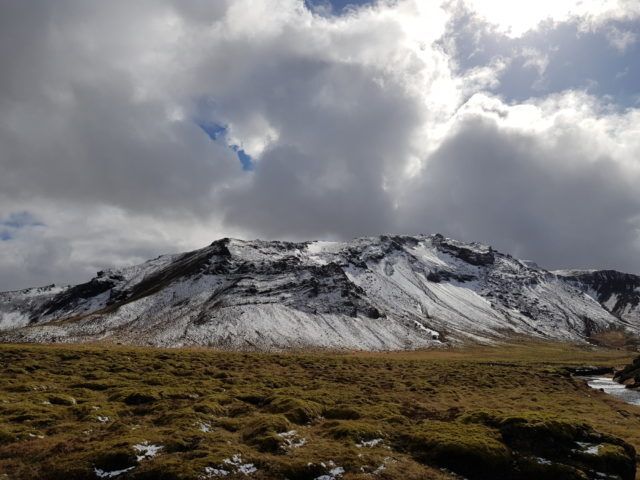 Be safe in Iceland
Do not go alone on long hiking trips in Iceland. Get an experienced guide. Study and follow the information on Safetravel in Iceland.
Related posts