Travel to the Faroe Islands – Relaxing, Exhilarating, Awesome!
Stuck in Iceland, 1 year ago
7 min

read
189
It is not often that you experience a place which you fall in love with almost immediately you get there. But this is exactly what happened when I arrived at Faroe Islands. I was invited to get to know this new travel destination since I work for Iceland Travel and we offer tours to the Faroe Islands which are quite popular. On my trip I had the privilage to meet many Faroese people who are creating  unique experiences for visitors to their country. It didn´t surprise me that I liked the Faroe Islands, after all, Icelanders and the Faroese are closely linked and great friends. So I can recommend that you travel to the Faroe Islands.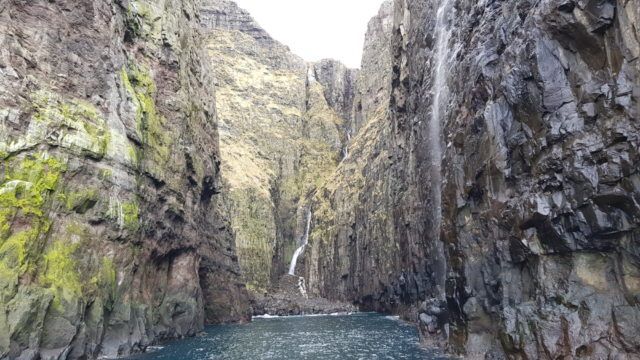 Travel to the Faroe Islands will get you into fantastic restaurants
We flew from Iceland to the Faroe Islands with Atlantic Airways. It was a smooth ride, the whole trip takes only about 90 minutes from Keflavik airport. Hotel Føroyar was our accommodation which proved to be a really nice hotel. We started by having lunch at the Katrina Christiansen restaurant. It is housed in a 17th century house in the middle of the Faroese capital of Torshavn. The restaurant serves Tapas style food made from traditional Faroese ingredients. We got the lovely Faroese salmon and pulled lamb served on savory waffles.  It was the first taste of the fantastic faroese cuisine that we experienced and my reaction was it was totally honest food. 
Honesty is the best policy
My fellow travelers had not heard this term before but I had many reasons to exclaim that Faroese cuisine was indeed honest! So does that mean? Well, it just mean that the food you are getting is wholesome, delicious and plentiful. I hate restaurants which serve you a vegetables rolled up like wet wipes with a side of some tasteless foamy bubble. No such nonsense in the Faroe Islands!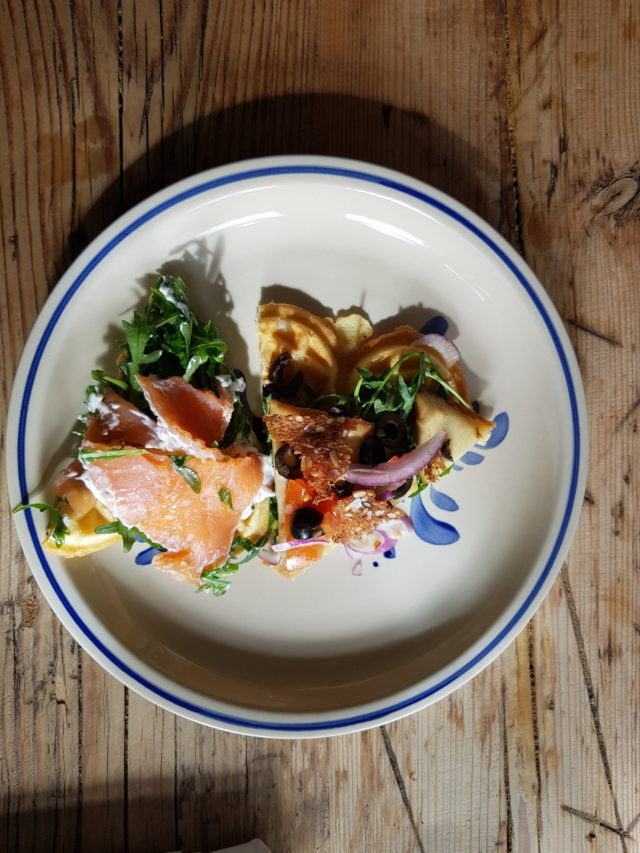 [amazon_link asins='1784770132,1570768633,0864426860,1783297042,081316012X,197825783X,154103984X,1539321711,184162456X' template='ProductCarousel' store='stuckinicelan-20′ marketplace='US' link_id='7ba1f9d5-4bd5-11e8-a606-975ed1e604ab']
Immerse in Faroese history
It was a good thing we got a lot of those savory waffles. Our next activity was a 7,5KM hike along the southern tip of the Streymoy. This offered us a view of the islands Hestur and Koltur. The hike took us to the cultural center of Kirkjubøur. I would have loved to spend more time there. Kirkjubøur has a timeless quality to it. We were greeted by the local farmer whose family has lived there for generations. He invited us in and showed us the oldest  wooden house of the world which dates back from the 11th century. Perhaps most importantly, we got warm cinnamon buns and steaming hot coffee. It was sort of necessary after the long hike in the brisk Faroese afternoon.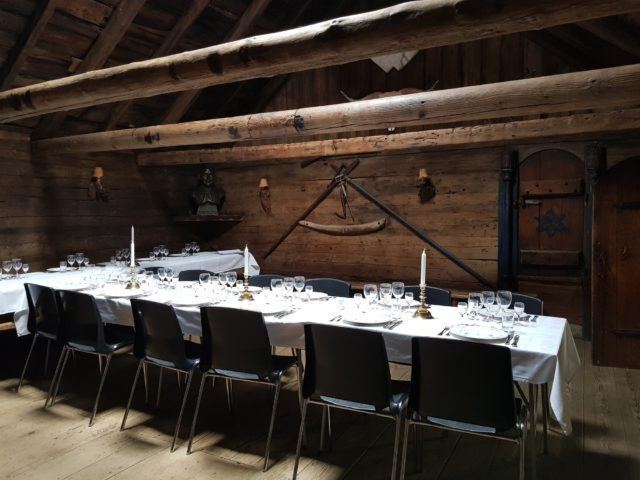 Explore Faroese medieval buildings
My head was positively spinning in the old house. It was just so cool to be in such an old wooden building.  Kirkjubøur used to be a bishopric and is also a site of the ruins of the incomplete Magnus Cathedral from the 13th century and the Saint Olav´s Church form the 12th century. Saint Olav´s is still in use and unsurprisingly it is the oldest church in the Faroe islands.  As an Icelander I felt kind of disappointed that Iceland does not have any such historical buildings. 3 – 0 for the Faroe Islands I guess. So, yes you can travel to the Faroe Islands and experience rich history.
More honest food
We concluded this first day at the Faroe Islands with a dinner at the restaurant Áarstova in down town Torshavn. We were served lobster bisq and the main course was slow cooked lamb which was just to die for.  And yes, it was a completely honest meal, yet again.
Of course it was necessary for us to check the nightlife a bit. We we being Icelanders we visited the bar Sirkus. This is the descendant of a hip watering hole that used to be in downtown Reykjavik but now has a second life in the Faroe Islands.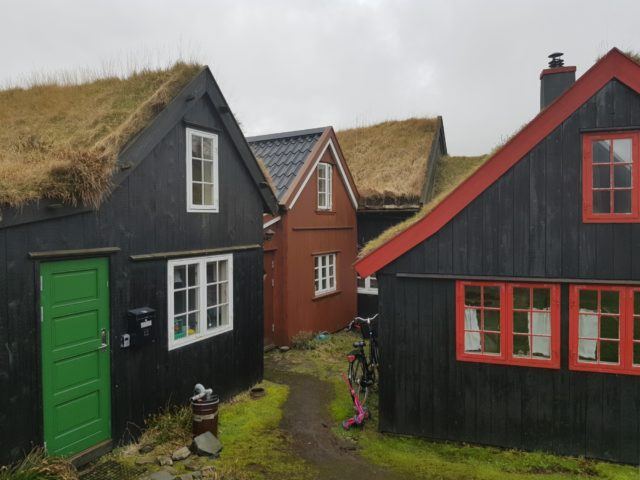 Discover the lovely old downtown of Tórshavn
We got an early start on Saturday and the first order of business was to explore the beautiful town center of Tórshavn. It features a cluster of charming old houses which are perfectly maintained. Friendly cats approached and wanted to have a bit of petting. We obliged. The Faroese have had the foresight to preseve the historical part of Tórshavn and it is truly delightful. I would not, however, say that going there is like step back in time. The Faroese islands is an afflluent and modern Nordic society. In fact Tórshavn is a bit of a boomtown. The preservation of the old town represents for me a national character of people who will master their future in changing times since theyr are so grounded in their history.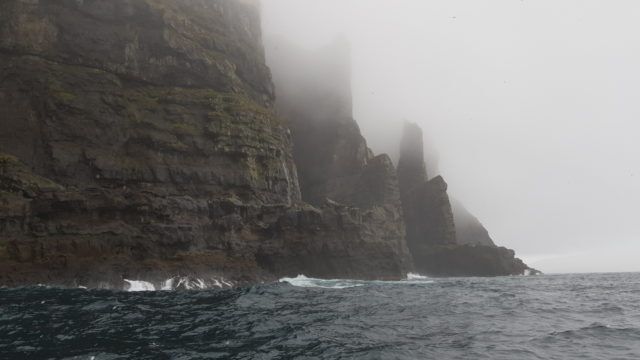 Go on epic boat trips when you travel to the Faroe Islands
Then we embarked on a boat trip which explored the stunning cliffs of the island of Streymoy near the town of Vestmanna. These massive  walls of stone are the site of teeming sea bird colonies. Believe it or not, they are also a grazing ground for the intrepid Faroese sheep. The captain demonstrated incredible skills. Without hesitation he entered narrow caves which the sea has carved into the massive stone walls since time immemorial. Entering them was thrilling and their rugged beauty was overwhelming.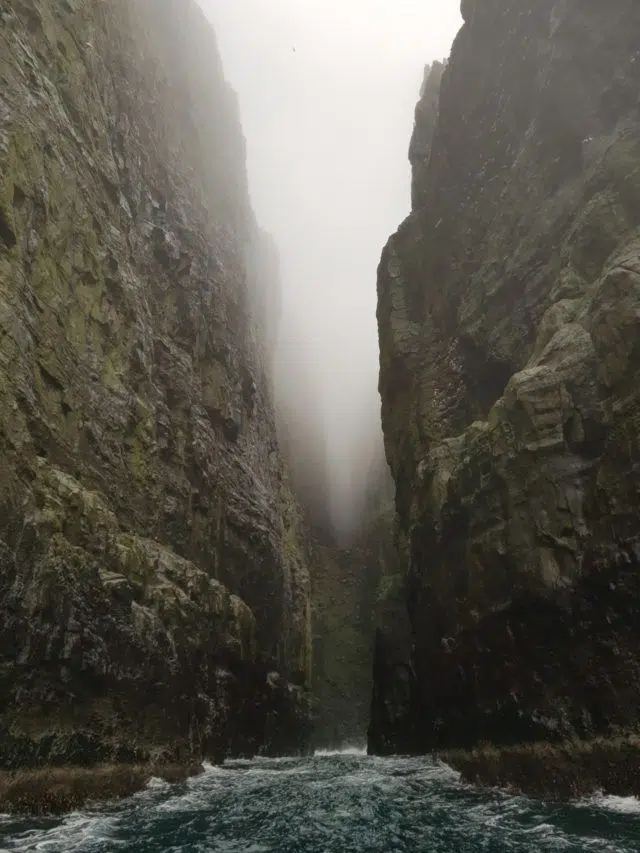 On Saturday evening we dined at the lovely Barbara fish restaurant. And yes, we did another professional assessment of the selection of craft beers in Tórshavn. I can confirm that the supply and variety is ample. Wondering what craft beers are? Well here is a great resource.
Thrills and spills
On our last whole day in the Faroe Islands we tried something really cool. We went rib boating with a company called Rib62  to the remote and beautiful Faroese island of Koltur. We started out at their base at Gamlarætt in the island of Streymo. The seas were a bit rougher than usual when they go out but I thought it was just tremendous fun. The thrill of the boat going at full steam with seawater and wind blasting is just tremendous. When the captain slowed down we could see the incredibe sea cliffs which are such an incredibly impressive feature of the Faroese landscape. The captain also demonstrated incredible skill by entering narrow caves and turning on a dime in the cave and head out again. There was plenty of adrenaline and ´vuhu´moments as the pilot took his craft to maximum speed.
Our last treat was eating at the incredible sushi restaurant Etika. Just like Iceland, the Faroe Islands has access to fresh fish and man was that sushi fresh!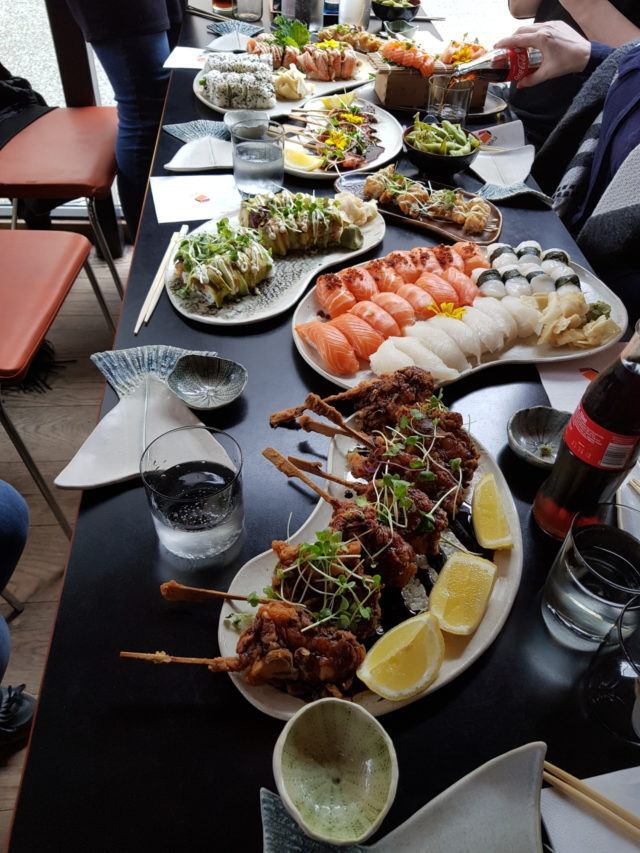 On our way to the airport we had a short detour by visiting the famous Múlafossur waterfall. It was a fitting and impressive end to a fantastic journey.
So yeah, I say travel to the Faroe Islands. Relax. Unplug. Eat honest food. Hike. Check out the historial places. And go on a boat ride.  
Related posts