A big reason why people read a travel magazine such as this one is to get tips for Iceland tour planning. I have made sure to ask all my interviewees to share their travel advice for those who are visiting Iceland for the first time. I have interviewed dozens of great people who have shared their experience of visiting Iceland. But I realized that I have not compiled all this great advice in one place before. But here it is and I hope this helps with your Iceland travel planning.
Critical Iceland tour planning item number 1 – Respect nature!
We urge you to make your driving and jet travel to Iceland carbon neutral. Respect nature, don't drive offroad and take care not to litter or damage sensitive plants such as moss. Also, remember that natural formations can be sensitive. Take care not to disturb animals or birds. Take nothing but pictures. It is a good idea to sign the Icelandic pledge.
Be spontaneous and take your time
The most common advice that I have gotten from my respondents is that when you are visiting Iceland you should be spontaneous, flexible and take your time. There are several reasons for this. Iceland is a big country with a lot of attractions and let's face it, you won't be visiting this country every day! You will want to make sure that you have the time to enjoy hidden gems that you come across.
Prepare for changeable weather
Another reason is that the weather is extremely changeable and may interfere with your plans. This is especially true for winter of course. If you are in Iceland to see the northern lights, please know that they are very elusive and you should not stake everything on one night.
Credit cards are accepted almost everywhere
Iceland has gone pretty far in the direction of being a cashless society. So you can pay with credit or debit cards almost everywhere. Just don't forget your PIN number. It is required everywhere.
Navigation
Google maps should work almost everywhere on the ring road in Iceland. People coming from outside of the European economic area (EEA) should think about getting a WiFi hotspot. However, people from inside the EEA don't have to worry about high roaming prices for the data usage.
Power adapters
Think about getting a power adapter, a universal power adapter which you can order from Amazon.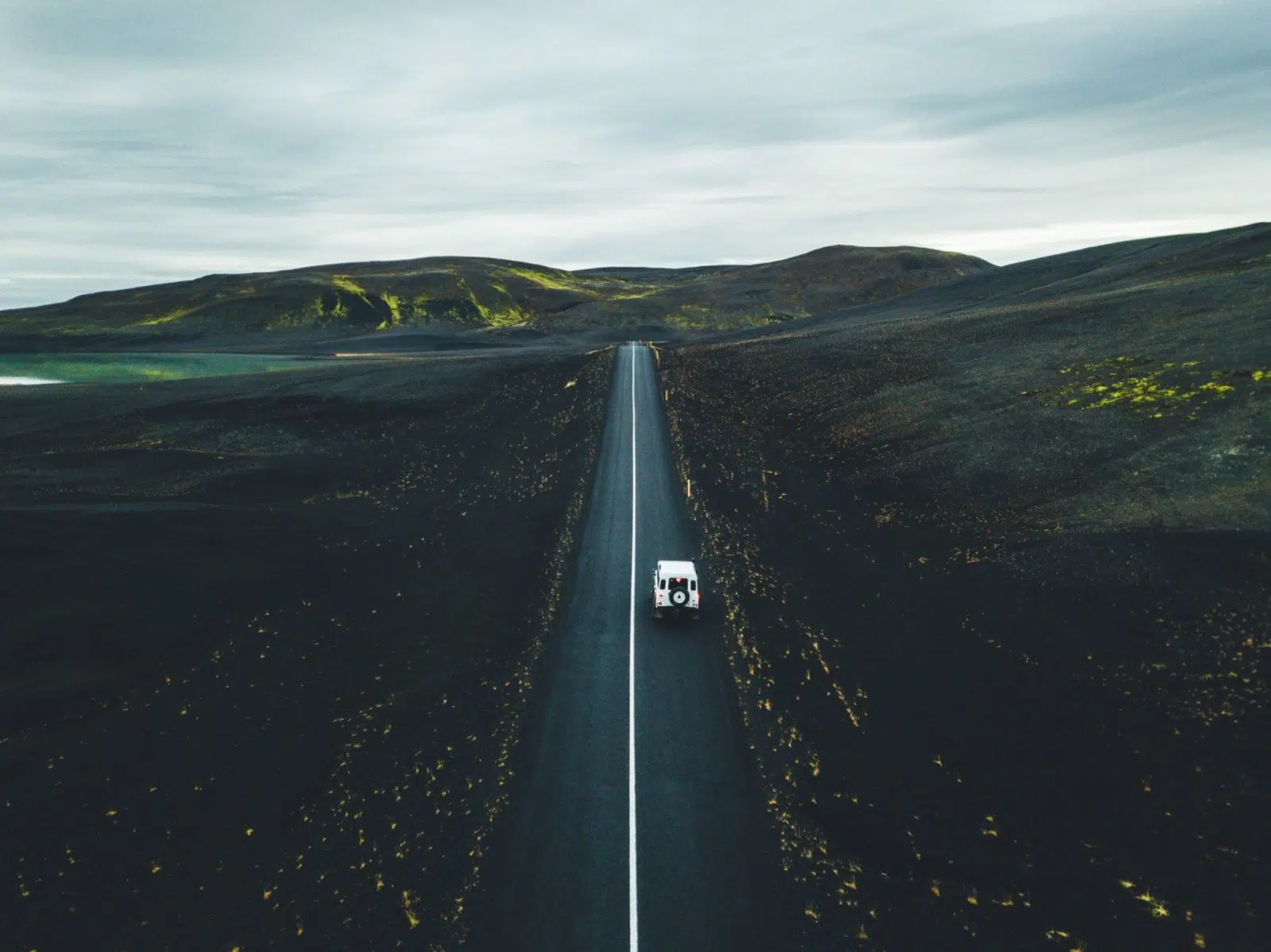 Rent a car to explore Iceland on your own terms
Related to the point above, a lot of my respondents are adamant that the right way to explore is to rent a car. They urge you to venture outside of Reykjavik and discover the country on your own terms.
Rent from a reputable car rental company
It also has to be said that there is a lot of people on social media that complain about the poor service and bad cars they got when they rented from non-reputable car rental companies. I have created set up a simple search interface from Rentalcars.com which only has cars from respectable car rentals. You might spend a few dollars or Euros more but you might also save a lot of grief.
This is critical to read for your Iceland tour planning! Stay safe while driving in Iceland
Roads in Iceland are narrower than you might be used to. There are many one lane bridges so I recommend that you be careful and avoid all speeding. If you see something you want to photograph take care to stop at a safe place. Too many travelers just stop in the middle of the road to take pictures, putting themselves and others at risk. If you are driving in Iceland in winter be ready for rough conditions. This can mean low visibility, icy roads, heavy wind, and snowdrifts. Always follow the weather forecast closely, check road conditions and follow the information on the Safe Travel website, Twitter account, and Facebook account.
Driving in winter
Check road conditions and the weather forecast, before going on long journeys in winter. It is important to double check that you have tires which are suitable for winter driving A lot of my interviewees recommended getting a 4×4 vehicle, especially during winter. That sure sounds like good advice, especially if you are venturing outside of Reykjavik. At least don't skimp on renting a quality car during winter. And the final rule for driving in Iceland: No off-road driving! It is illegal and the police will not hesitate to slap violators with heavy fines. I wish them every success btw.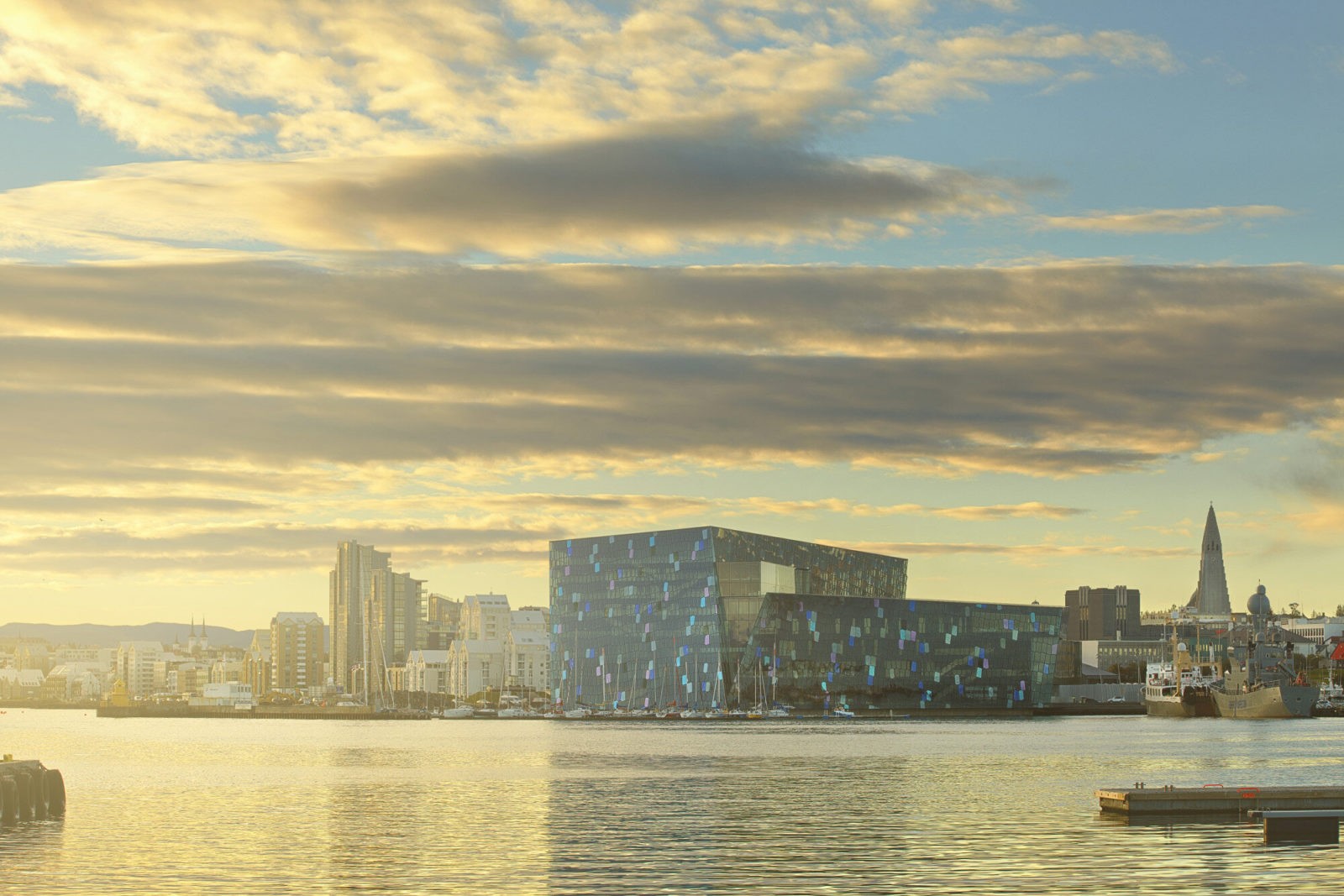 Book hotels in Iceland and find the best deals online
Some talk about not booking accommodation in advance so they have even more freedom on the road. I do realize that most people would not be comfortable with that advice, especially during the high season in the summer. And I would agree, book hotels well in advance if you are planning to visit Iceland in the summer. Don´t forget that you can search for hotel deals all over Iceland right here on the site so you don´t have to pay too much no matter what season you are visiting.
Booking tours online and in advance
If you are keen on joining a tour I recommend that you only book tours that not only have a high review score but also a high volume reviews. Also, book online in well advance to save a lot of stress. Some people disdain tours but I can attest to that there a lot of quality ones out there. I advice that you book early so you don´t miss out on your dream tour because it is fully booked. Hint: Small group tours are popular for a reason. In any case, I have put together a list of recommended tours, tours we have tried and we know are great. And I have put together a list of the highest rated tours on our tour portal. The portal contains over 400 tours but I have found the ones that are reviewed by at least 500 people and have a minimum rating of 4 out of 5.
Check out the tour deals
I have joined forces with high-quality tour operators to bring you great deals on their tours. These are people who have a real passion for what they do and you are assured to have a fantastic experience if book with them.
Safe money in Iceland
We have a great section on how to travel in Iceland on a budget. Iceland is not a cheap destination by no means but it is worth it!
Advice for family travel in Iceland
I have gotten consistent feedback about how Iceland is a great destination for families with children. To make sure the little ones stay warm to make sure that they wear layered clothing. As one of our interviewees said: "never use cotton as a base layer, especially during winter. First non-itchy wool, like merino, followed by a fleece or preferably thicker wool and finish off with a good wind and waterproof snowsuit or bunting. Warm and waterproof shoes are a necessity. Wool during summer is a sensible thing in Iceland as well as a beanie, scarf and gloves." I also want to point out that you can search for family-friendly hotels and another form of accommodation.
Use forecasts to maximize the chance of seeing the northern lights
It can be tough to catch the northern lights. Fortunately, there are many great resources for those are hunting the northern lights. You can, for example, use the Live Aurora Network app or the Aurora Forecast website. Some of my respondents recommending coming to Iceland in March or September. You will have the change to see the northern lights while having a lot of daylight. Kind of smart actually. On balance I would rather recommend September rather than March. The weather is often better in September than in March.
Stay safe while hunting for the northern lights
I once had a close call. I almost ran somebody over who was photographing the northern lights on the shoulder of a road in the middle of the night. It was pitch black and the man was hunched over his camera and tripod, all dressed in dark clothes. I just saw him moments before my car hit him and was able to swerve away. So if you are out there looking for the northern lights in the dark stay away from the roads.
Soak in public swimming pools
Many of my respondents have become fans of Icelandic swimming pools. I agree. Places such as the Blue Lagoon, Myvatn Nature Baths, and the Secret Lagoon are great. But geothermally heated public swimming pools with their hot tubs are just awesome.
Stay warm and safe in Iceland
Iceland is called Iceland for a reason. The weather changes all the time. It is necessary to follow the weather report but please keep in mind that predicting the weather here is sometimes near impossible. So be prepared for all kinds of weather even it is high summer. Wear layers, be prepared for heavy wind, horizontal rain and intense sunshine so bring sunglasses and sunscreen.
Winters in Iceland
Winters in Iceland can be brutal. Be prepared. Again, think layers and never ever wear cotton if you are out and about in the wintertime. Wear waterproof shoes, wear gloves, have a warm hat and wear a warm waterproof jacket.
Wearing jeans or other cotton clothing in the highlands on hiking trips in summer has proved fatal on several occasions. This sounds like a crazy exaggeration but it is not. The last point about safety is that the web site Safetravel.is has a lot of sound safety advice. Study and follow it.
There is more about dressing right on this page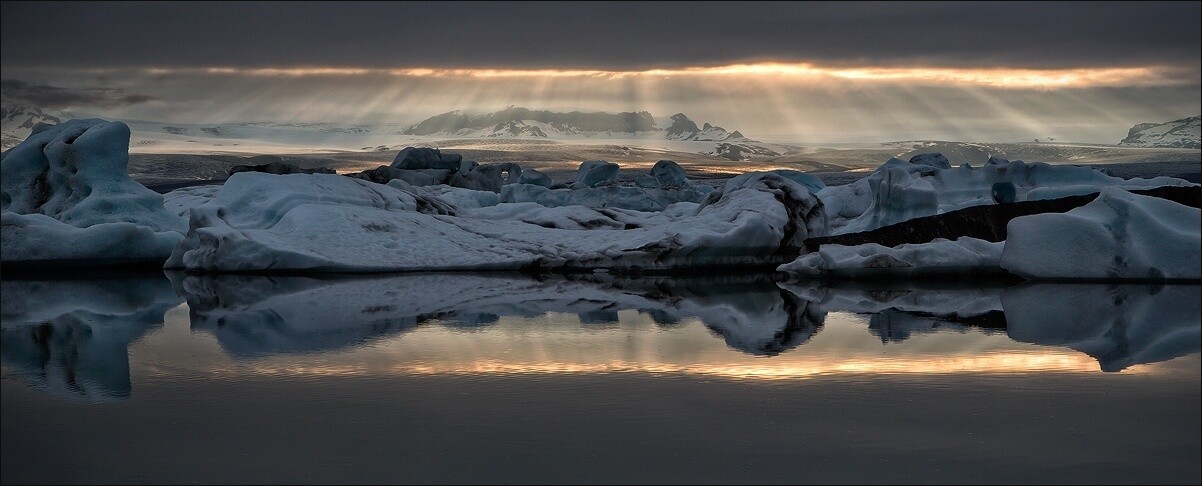 Advice for taking photos in Iceland
I am not a great photographer as those who have read my articles can attest to. But I have interviewed many good ones who have come to Iceland to practice their art. They all recommend planning based on what your objectives for photography are. Birds such as eiders, swans, terns, and geese are common but if you want to see puffins, foxes northern gannets and whales you need to plan. They recommend bringing at least two cameras, one with a wide-angle lens and one with a long lens. You will want to switch between photographing the landscapes and wildlife. A great book on how to photograph Iceland by the master photograph Martin Schulz is available and contains a lot of good advice on how to photograph Icelandic nature and landscapes.
Don't take risks when taking photos
Too many of my respondents have probably witnessed people at the edge of cliffs or right on the water´s edge at the Black Beach at Reynisfjara risking their lives taking selfies. So they often mention you should not take unnecessary risks when taking photos. I could not agree more.
Support this independent travel magazine
Book Iceland tour, rent a car or book accommodation on this page and help to support this independent travel magazine. Since 2012 we have been helping people who want to experience Iceland plan and book their Icelandic adventure. We have interviewed dozens of travelers who have visited Iceland to get their unique perspective and advice on traveling in Iceland. Many travellers have sought inspiration from our articles on great destinations in Iceland.
Advice for drone photography in Iceland
As my readers know I am a big fan of Iceland drone videos. My respondents advise you to check the weather forecast when flying and avoid very windy conditions. They warn you to be careful when you are flying around waterfalls and birds. Apparently, birds are prone to attack drones. They also talk about the need to have a lot of batteries handy. Finally, observe the restrictions on drone flying which are in effect.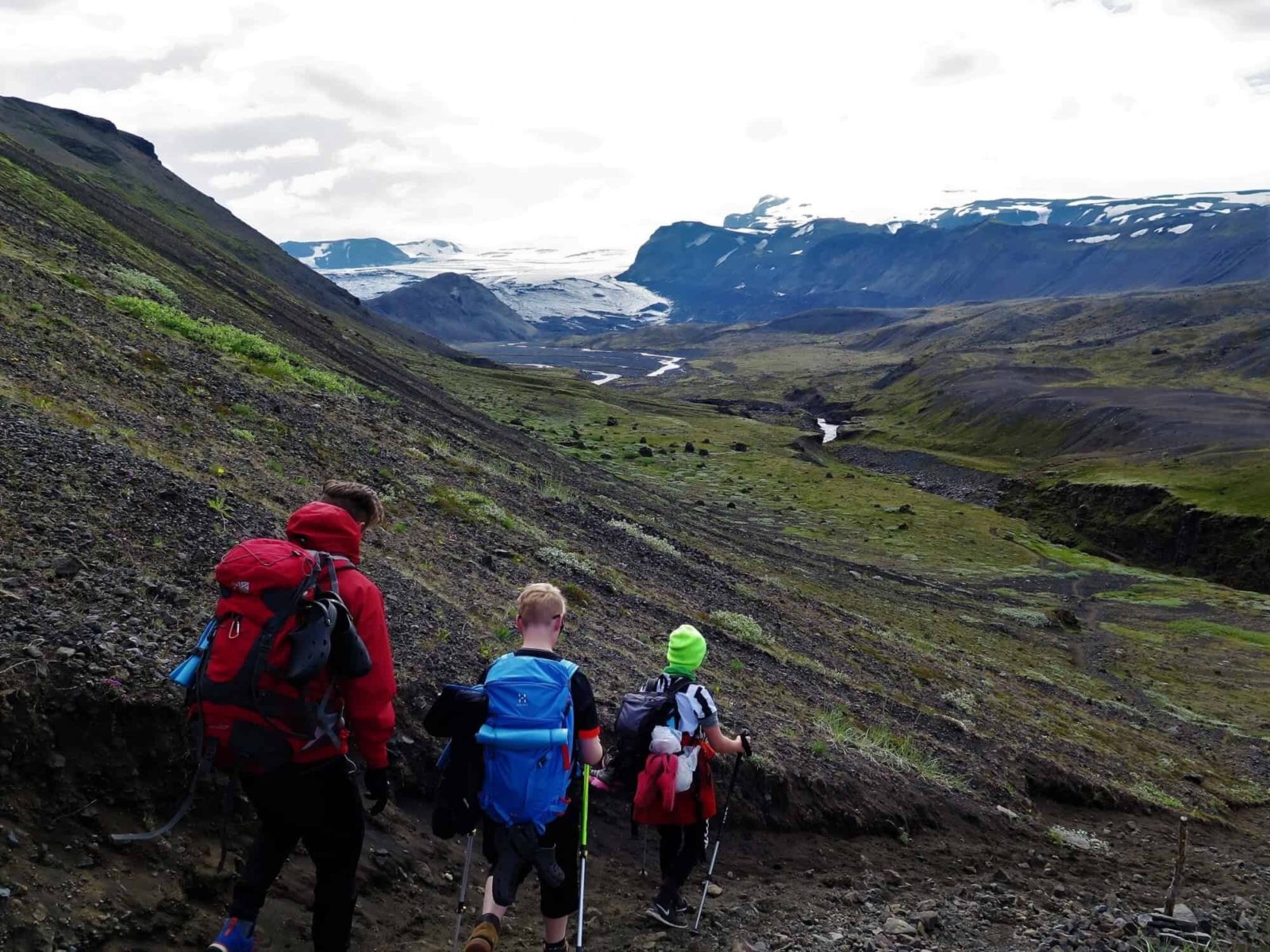 Iceland travel planning for hiking trips
Hiking guides recommend mainly two things for those who are going hiking in Iceland. The first thing is that you should check the weather forecast and never ever wear cotton. Good waterproof and breathable shoes are essential. When you are choosing clothes to be ready for stormy and rainy weather. You will love wool and gore-tex in such weather. Cold rain with strong wind is more perilous than freezing temperature in winter. Bring a compass, map and a GPS device. Have plenty to drink and eat. Ask locals for advice and yet again, follow the advice on Safetravel.is
Do your research for Iceland travel planning
Even some of my respondents are not keen on planning, most recommend you do your research before coming to Iceland. This can be done by watching Youtube videos or reading travel magazines such as this one. Google Maps and Tripadvisor are great tools of course.
More resources for Iceland travel planning
Stuck in Iceland Travel Magazine is all about helping you to see beautiful places in Iceland and finding fun things to do. Use the resources below to plan Iceland trip.
Iceland Road trips
Do your Iceland travel planning with these resources
Want to share advice about Iceland travel planning?
Any advice that you want to share about your Iceland travel planning? Let us know by messaging us through our Facebook page or just use the chat function on the site.