Use the search engine from Rentalcars.com below to rent a car in Iceland. To go on a road trip in Iceland is just fantastic, we dare say it is a life-changing adventure. So go ahead and rent a car in Iceland today.
Rent a car in Iceland and check out our road trip plans
We have created several road trip plans which will help you to have fantastic time on your Iceland road trip.
Make your road trip carbon neutral
We urge you to make your road trip and flight to Iceland carbon neutral.
Discover Road Trip Stories
We here at Stuck in Iceland have written many stories on going on a road trip in Iceland. On our site are also many Iceland road trip tales from people that have actually been on road trips here in Iceland and they share their experiences. Not everybody had the road trip they anticipated but real adventures are seldomly planned out. Consider the young American who drove the wrong way for five hours and ended up in the northern village of his dreams. The father and son bonded when they drove a Land Rover across Iceland.
We hope they inspire you to visit our country. Imagine driving on the Icelandic ring road seeing incredible sights such as Vatnajokull glacier, the famous south shore of Iceland with the famous black beach, the incredible natural wonders of the Diamond Circle or the Golden Circle.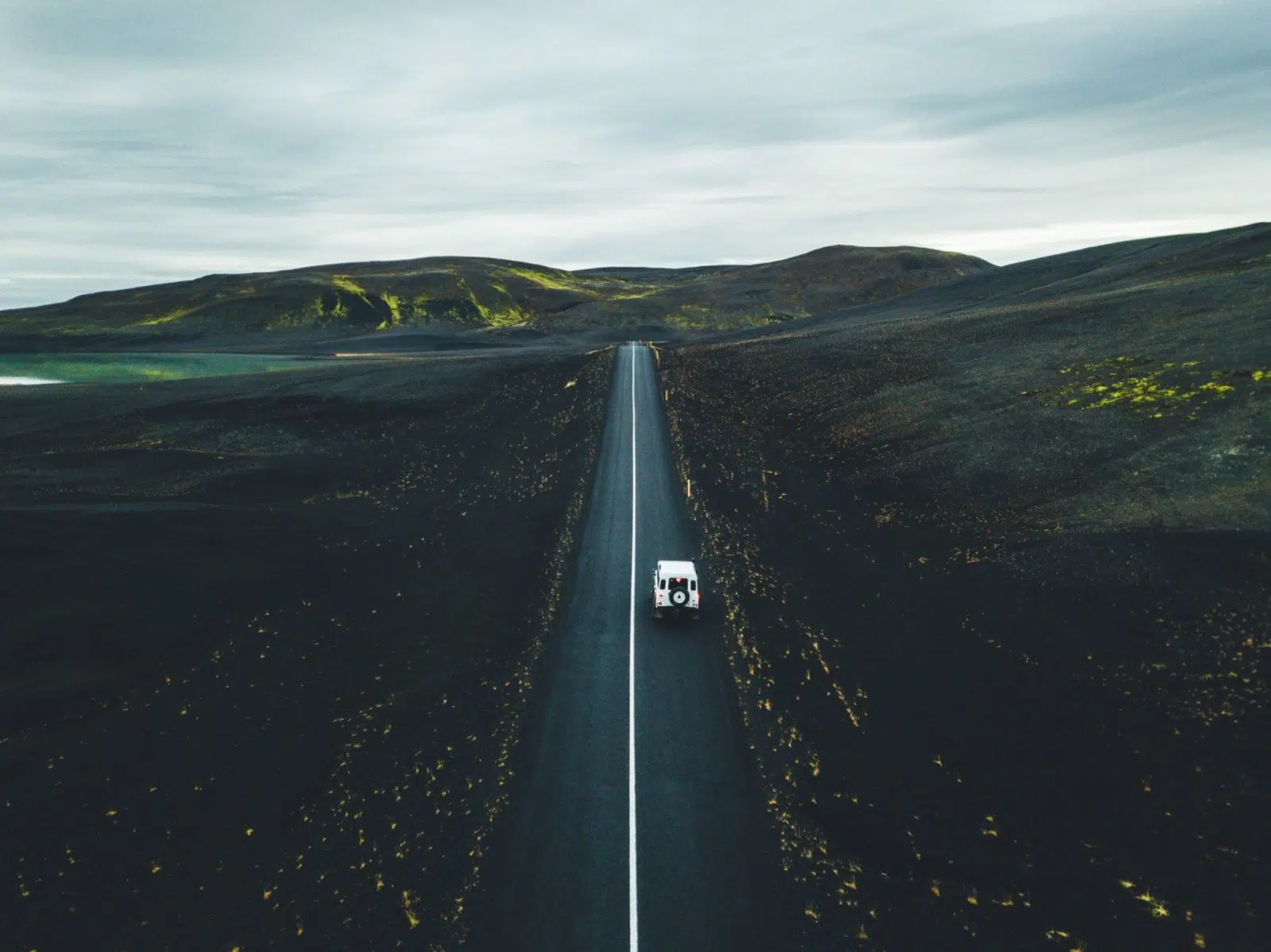 Important! Stay safe when driving in Iceland!
Icelandic roads are narrower than roads in Europe so keep your speed down and your eyes open.
NEVER, EVER STOP IN THE MIDDLE OF THE ROAD TO PHOTOGRAPH SOMETHING.
If you are renting a car for use in winter please consider renting a 4×4 vehicle. When driving in Iceland in winter the car and yourself must be ready to handle icy and slippery roads, snow, darkness, low (or zero) visibility, heavy rain, gale force winds and frost. Follow road conditions on the Icelandic Road Authority Website, follow the weather forecast carefully and study and follow the advice on the Safetravel.is website.
Support this independent travel magazine – Rent a car in Iceland
Book Iceland tour, rent a car or book accommodation on this page and help to support this independent travel magazine. With each booking we earn a commission which helps us to run the magazine and keep all content free. Since 2012 we have been helping people who want to experience Iceland plan and book their Icelandic adventure. We have interviewed dozens of travellers who have visited Iceland to get their unique perspective and advice on traveling in Iceland. Many travellers have sought inspiration from our articles on great destinations in Iceland.