Hiking Highlands of Iceland is never easy. Back in July I interviewed Mattia Vettorello who was raising funds for his 800 KM hiking trip across the highlands of Iceland on Karolina Fund. His fundraising was successful and he completed his epic  journey. I contacted Mattia and he was kind enough to take time to be interviewed about his epic journey.
[amazon_link asins='1852848057,1786574713,997933035X,149758356X,1465440933,185284647X,1566955343,1743214758,1631210270′ template='ProductCarousel' store='stuckinicelan-20′ marketplace='US' link_id='2ed140c3-11d2-11e8-acac-3d506b06740a']
Congratulations on completing your journey, when we spoke you had the aim to cover these destinations: Landmannalaugar, Askja, Snaefell,Lónsöræfi, Jokulsarlon glacial lagoon, Skaftafell, Fjaðrárgljúfur, Maelifell, and the Laugavegur hiking trail. You also planned to circumvent Vatnajokull glacier. Did this plan work out as planned?
Thank you so much buddy.
Yep, It worked out perfectly!
So satisfied I made it back safe and sound.
What was your favourite destination?
Can I say Iceland? Actually there is not one favourite destination Yet there was the feeling and sensation of freedom and wilderness. If I really have to choose one place I will say the greeny and colourful mountain down south from Snaefell.
What were the main challenges you faced when you were hiking highlands of Iceland?
Being constantly on the edge. You know everything can happen out there in the middle of nowhere. Mentally is very stressful, I had to be very focused every single second. The only moment I could be relaxed in my comfort zone when I was my tent and sleeping bag.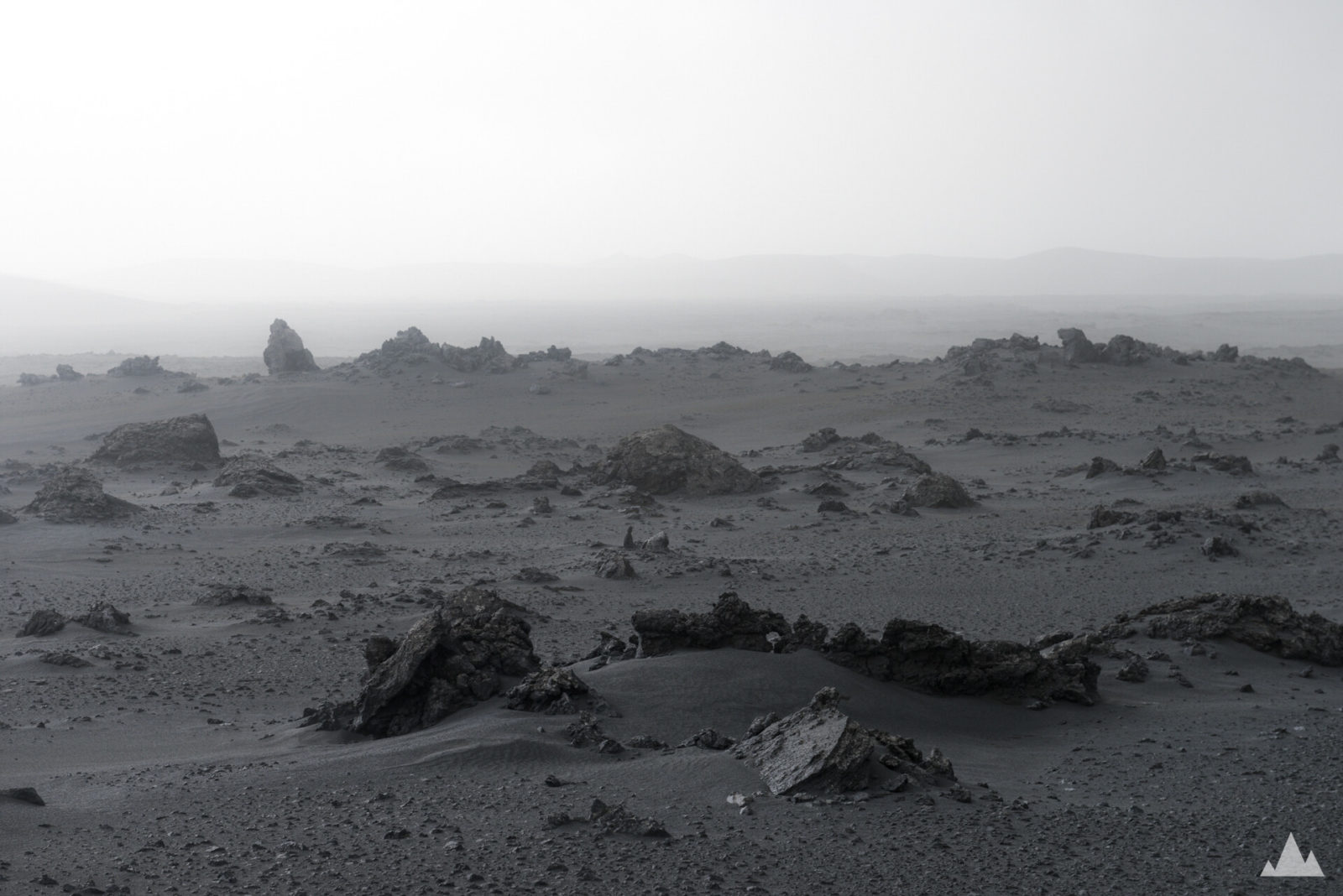 I found three occasions tougher than others: in two different days I faced an impossible-to-walk condition. Strong wind, sand and constant drizzle was slowing down my pace. It was not easy going when it was windy and sand was blowing in my face. One day I had to stop for hours, it was simply impossible to go further. The other ineffective condition was a full rainy day. I was freezing because I was totally wet even though I had rainy cloths with me. Walking for more than 21k under the rain it is not so comfortable at all.
Did this journey change you or affect you as a person in any way?
I think so, maybe I cannot realise right now  Yet I am completely sure I will understand how it changed myself when that exact changing will be needed. At the moment I know that when I want to bring myself home successfully I can do it.

After Hiking Highlands of Iceland, what advice would you give to those who plan on long hiking trips in Iceland?
Bring a camping inflatable mattress in order to isolate from humidity.
You mentioned you were creating a book inspired by this journey. When is that coming out and can you tell my readers about that?
The book will be a storytelling about the great and unforgettable experience of hiking highlands of Iceland. It will come out for Christmas. What present is better than an adventure book?
At the moment I am working very hard with my graphic designer. We want to do something graphically new and different, that perfectly fits the wilderness and freedom in Iceland. It will be a mesh between emotional text and unique images. Please follow Frostscape  Facebook page in order to be updated on this amazing book.
What a great adventure, however, do not attempt anything like this unless you have great gear, experience and training. Consult the Safetravel website and follow the advice there. 
Related posts