A great hiking adventure in Iceland was completed by Italian adventurer Mattia Vettorello. He achieved the amazing feat of hiking solo some 806 KM (500 miles) across the Icelandic highlands. He called his expedition Iceland15 and he funded on the crowd funding site Karolina Fund.

[amazon_link asins='1852848057,1786574713,997933035X,149758356X,1465440933,185284647X,1631210270,1743214758,1566955343′ template='ProductCarousel' store='stuckinicelan-20′ marketplace='US' link_id='98da2152-11cd-11e8-b210-bbcf7cd6f15c']
Crossing Vatnajökull is a great hiking adventure in Iceland
His journey took a month to complete, from 30th of July to 1 September 2015, he hiked to Landmannalaugar, Askja, Snaefell,Lónsöræfi, Jokulsarlon glacial lagoon, Skaftafell and the Laugavegur hiking trail. Perhaps most impressive was that he walked around Vatnajökull glacier and crossed the many rivers that flow from it.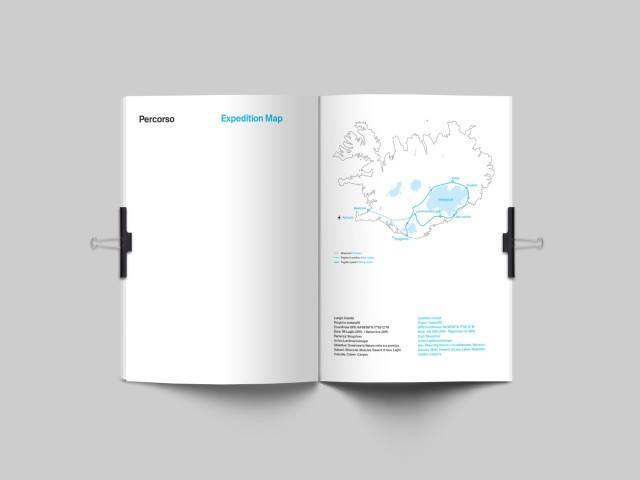 Facing impossible conditions
I interviewed Mattia twice, both before he was doing his Crowdfunding project that would enable him to do the trip, and after he had succeeded. In the latter interview he mentioned that the "greeny and colourful mountain down south from [Mt.] Snaefell" in the East of Iceland was his favourite part of his journey. He also elaborated on the constant stress of his long journey. "The only moment I could be relaxed in my comfort zone when I was my tent and sleeping bag," he commented. On his trip he faced headwinds with "impossible-to-walk condition.
Walking in the driving rain is not easy
Strong wind, sand and constant drizzle was slowing down my pace. It was not easy going when it was windy and sand was blowing in my face. One day I had to stop for hours, it was simply impossible to go further. The other ineffective condition was a full rainy day. I was freezing because I was totally wet even though I had rainy cloths with me. Walking for more than 21k under the rain it is not so comfortable at all."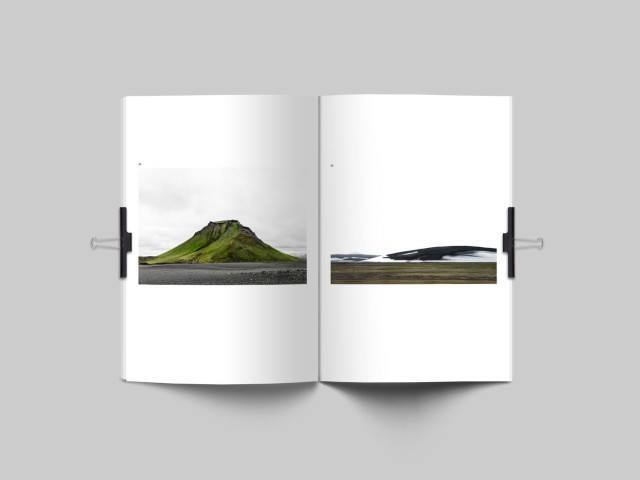 Limited edition booking on the great hiking adventure in Iceland
Mattia has now released a limited edition photo book in only 806 copies, one for each kilometer hiked. It contains thoughts by Mattia and 40 images from his trek. The book is called "Materia Instabile" and is both in Italian and English. It is printed by "best printing house in the world Grafica Veneta Spa". "Materia Instabile" is the final mark on an incredible project that has lasted for an entire year. Mattia comments: "We even chose a certain paper – Munken Lynx – Arctic Paper – because every single detail needs to be perfect."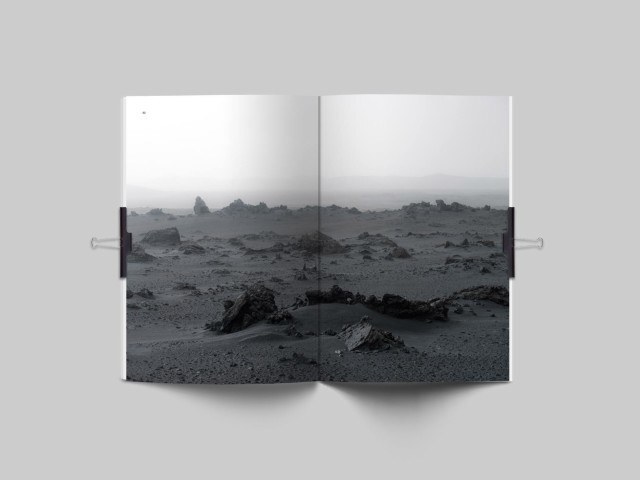 Support Nepalese Children
Part of the profits of the books are used to help support Nepalese children that lived through the catastrophic earthquake in April, 25th. This way the book will mark the beginning of new project for Mattia which he calls Nepal16: " Together with the same purpose Frostscape and Finale for Nepal will blend energies to make this project real. Frostscape will take part on a school building project in Rajban. Aiming to enable children the opportunity to study and learn, looking for a better future. Rajban is a lost village nearby Shaktikhor's hills on Chitwan region – South Nepal."
I wish him all the best and urge you to consider buying Mattia´s book, it looks high quality and it supports a great cause. And it is shipped around the world.
Be careful on your hiking adventure in Iceland
I would also like to urge everybody who are considering a similar hike as Mattia completed do not attempt anything like this unless you have great gear, experience and training. Consult the Safetravel website and follow the advice there.
Related posts