Recently I got a message from a really cool guy from the US, Mateo Askaripour. He did a September road trip in Iceland. To celebrate his time in Iceland he created a nice video called ´Thank you Iceland´ featuring the song Sunday Candy by Chance The Rapper. It featured such places such as the Geyser field at Haukadalur, Reykjavik, The Blue Lagoon, Reynisfjara beach, Seljavallalaug pool, Gljúfrabúi waterfall, Urriðafoss Waterfall in the Thjorsá river, Reykjadalur hot springs and streams, Seljalandsfoss waterfall and of course no Iceland video is complete without a montage of running sheep in the rain. I asked Mateo to share his travel story and most graciously he did.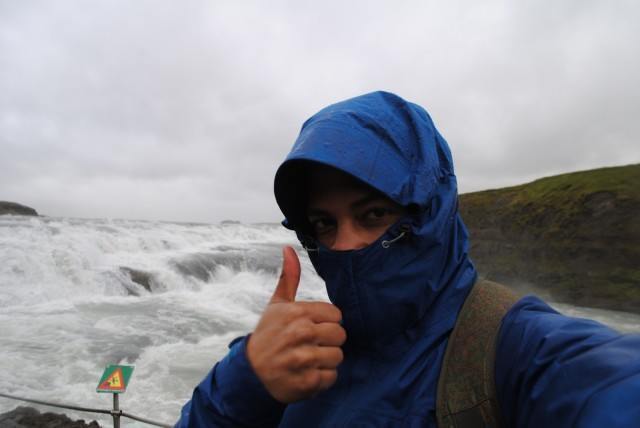 September Road Trip in Iceland is no Good to Get a Tan
"This isn't the type of place you go to get a tan," I thought to myself as I trekked across the black sand beach of Reynisfjara – this was unlike any of the beaches I was accustomed to going to while growing up on Long Island, New York. I had been in Iceland for six days at that point and was still in awe of it's overwhelming beauty: the waterfalls, wave-like rolling hills, hot springs, fresh air, and…more waterfalls. This was a place I knew I'd come back to many times again, regardless of if the next departure and arrival of my trip would be in my mind or in person.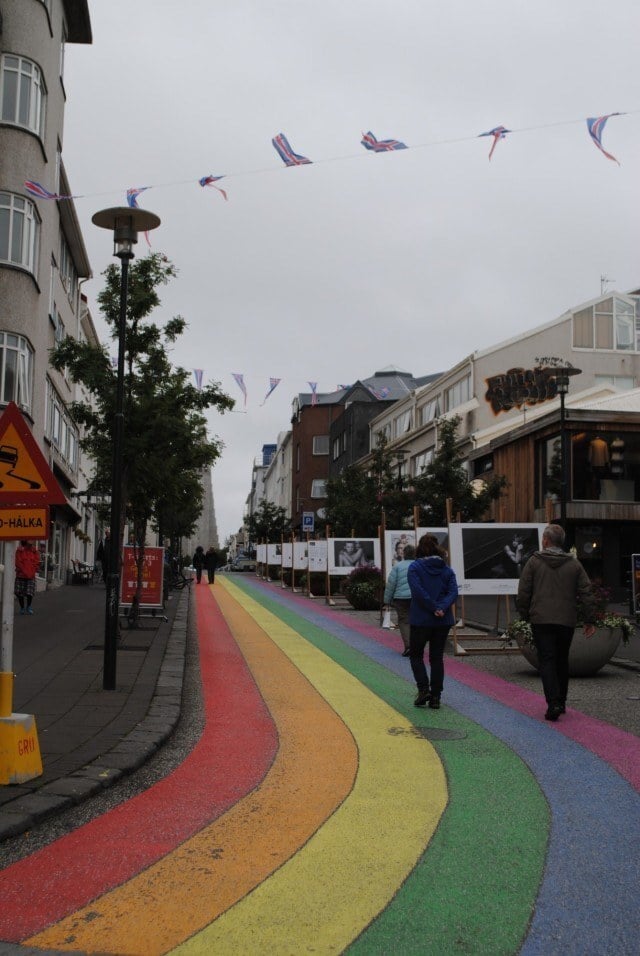 Iceland is Isolated, Unique and Happy!
Why I went to Iceland is another story. I work at an amazing tech startup in the middle of Manhattan (New York City). I love what I do with a fierce passion. However, the City itself can sometimes get to you – New York City is often referred to as a "Concrete Jungle" for more reasons than one. Instead of hearing the squawks of tropical birds, you hear the honking of steel and iron beasts. The canopy of a rain forest is traded for buildings that cause you to almost break your neck if you actually attempt to gauge their height. And, for whatever reason there is, it's very easy to feel like you're always behind there and that there is never enough time to do everything you need to do. This was why I wanted to go to somewhere isolated, unique and happy. Iceland's reputation preceded itself.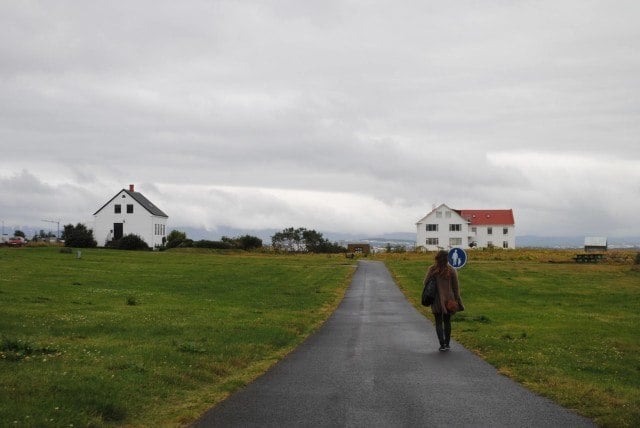 Honest Taxi Driver is Iceland in a nutshell
Upon arriving in Iceland, I was greeted by the country's personal favorite way to welcome newcomers: rain. As I hurried to figure out how to get to my Couch surfing host's flat, I asked a taxi driver if he could take me. He told me that he could, but that it would be better to walk since it was so close. That was the first sign that I was in the right place, the right country. If I had been in many other places in the world, the taxi driver would have gladly taken my money no matter how short of a distance.
A Little Rain Should Never Stop You
I eventually made it to my host's flat and rested a bit. She then asked me what I'd like to do and I pointed out the horrible weather to her. She said, with a matter of fact tone, "If we Icelanders never went outside because of the weather, we would stay inside for out entire lives." With that, I became a little Icelandic myself. I learned that bad weather means nothing; if you want to go somewhere, just dress appropriately and go. And go I did.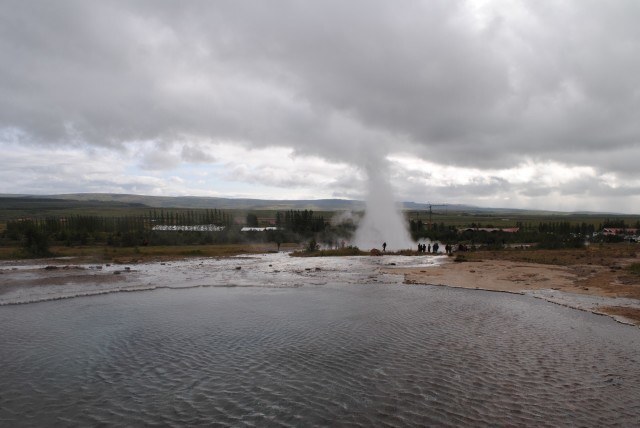 Iceland Offers so Much
While small, the country offers much more than I anticipated. I encountered a society that wasn't centered around judgement. The people who are genuinely happy and content and an overall atmosphere where less actually meant more. I danced the night away in downtown Reykjavik, laughed my tail off at a comedy night hosted by Gaukurinn, heard the chants of  ´AFRAM ´ISLAND!" outside of Loft Hostel after the Icelandic football team drew with Kazakhstan, camped (for the first time ever) in Vîk, soaked in Vesturbæjarlaug (and saw many famous Icelanders) and did much, much more including getting a speeding ticket on the Ring Road (I'll pay it, I swear)! But much more important than what I did and saw was what I felt.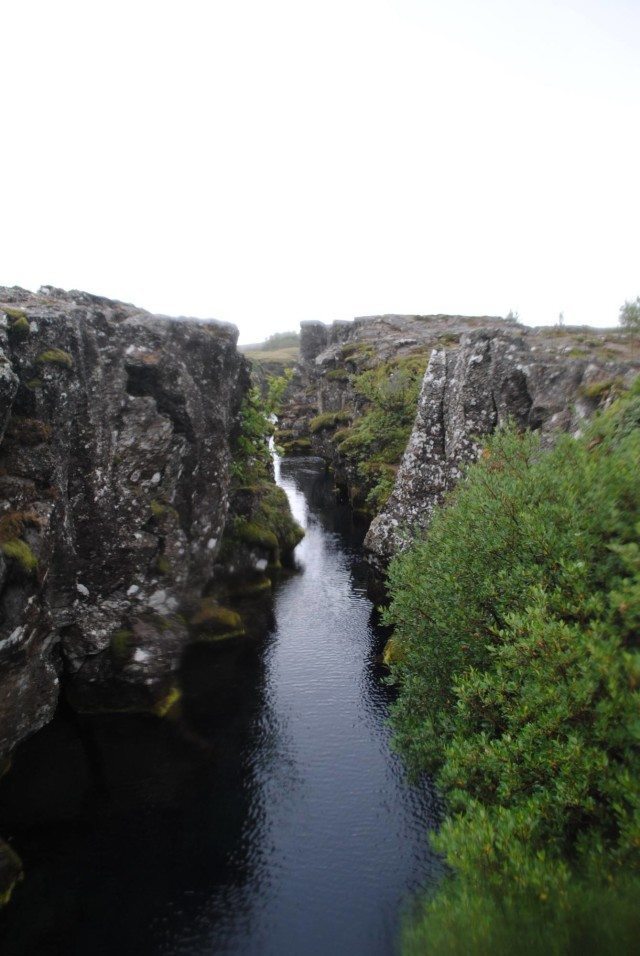 To say that Iceland was everything I was searching for is an understatement. The country, people, language made me feel as though I found a second home in the world. This means a lot given that I've done my fair share of traveling. So while I will be back, many, many more times. All that I can say for now is, Thank You, Iceland.
Related posts