There aren´t many quintessentially Icelandic rock or metal bands out there but Solstafir is definately one and Skalmold is another.
The Evolving Music of Solstafir
Sólstafir´s music has evolved a lot and their album, Ótta has 8 songs which each is named after the old way in naming time of day, called ´eyktir´ in Icelandic. Ótta refers to the time period from 3 – 6 AM. In old Iceland, the time of day was divided into 8 three hour periods and each time period had their particular name. All songs are in Icelandic which is significant in a time where the Icelandic language is in dire straits, especially among young people.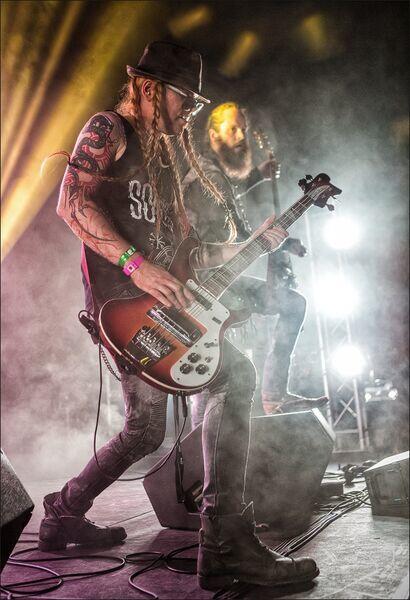 The Magnus Opus of Solstafir
Ótta the album is definitely Solstafir´s´magnum opus´ – it is the manifestation of musicians that have mastered their craft while sacrificing none of the power or creativity. The tracks are all superb in their own way, they all have this incredible undercurrent and coldness to them which is a a bit Icelandic when you think about it. My personal favorite songs from the album are ´Ótta´´Lágnætti´ (12 AM to 3 AM) and ´Miðdegi´ (12PM to 15PM) but you will obviously choose your own.
More videos from Solstafir
Sólstafir have recruited some really talented artists to produce their videos for their music and I had the good fortune of having the opportunity of publishing an article from Bowen Staines who directed the video for Sólstafir´s ultra cool song Lágnætti. Bowen had previously co-directed the video to Sólstafir´s monster hit ´Fjara´ (Beach).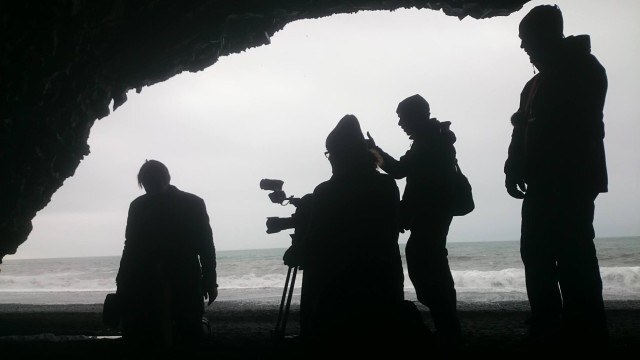 The latest video from Sólstafir is for the ethereal song Miðaftann – which basically refers to the time from 8PM to 21PM. It is directed by Harri Haataja and produced by Sólstafir´s singer Aðalbjörn Tryggvason and Vesa Ranta. Vesa filmed the video with the help of Jussi Vierimaa who provided aerial shots.
[amazon_link asins='B06XDB9K3H,B001P5VT04,B06XDKT9R7,B076JJFWQH,B005IOBJ6C,B00L1RQ0XM,B079FLP4FH' template='ProductCarousel' store='stuckinicelan-20′ marketplace='US' link_id='47d8a24a-0f2b-11e8-a16f-9bd73db7c8e5′]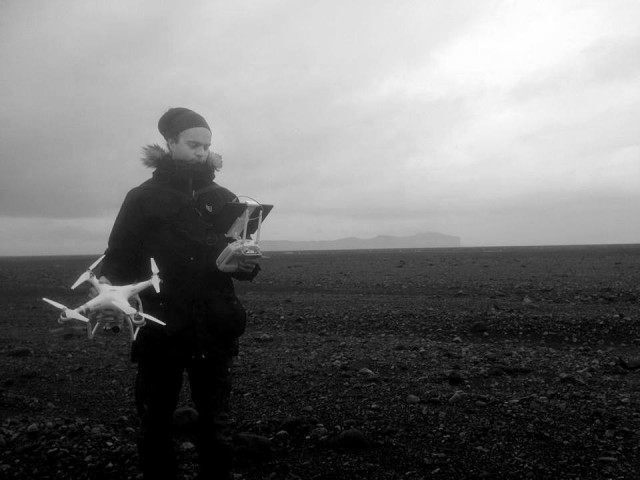 Can you give me the backstory how it came about that you did the video for Solstafir?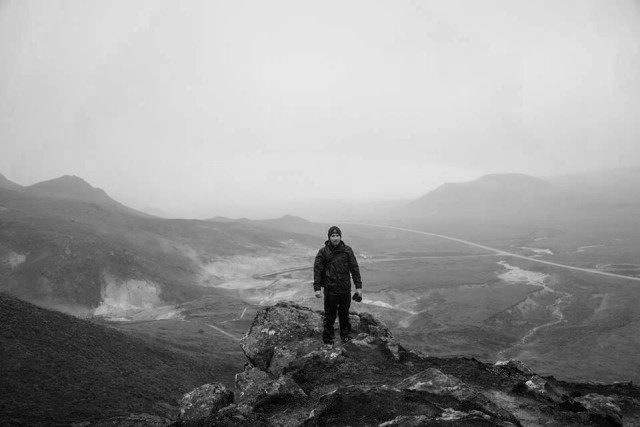 Vesa Ranta: I have visited Iceland many times before and every time I have been impressed with how the scenery is stark and beautiful at the same time. I have a musicians background so I know the guys from Solstafir personally from the music world so it felt like a natural fit.
The video is mostly set at the black beach at Reynisfjara and it is fitting for the lyrics and the video, which is about the depths of the sea and drowning in it, were there any other locations that you had scouted for the video?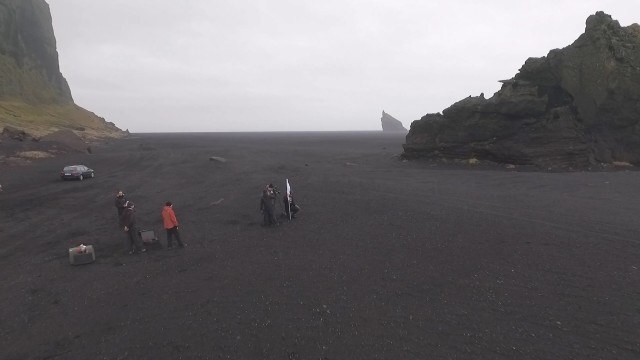 Harri and Vesa: There were many wonderful locations where we wanted to shoot but for scheduling reasons we had to keep the shoot locations quite near each other so we ended up shooting all of the material near Vík. The Icelandic landscape is very variable and there are gorgeous places literally everywhere so the region we ended up shooting had all the factors in scenery we needed for the video.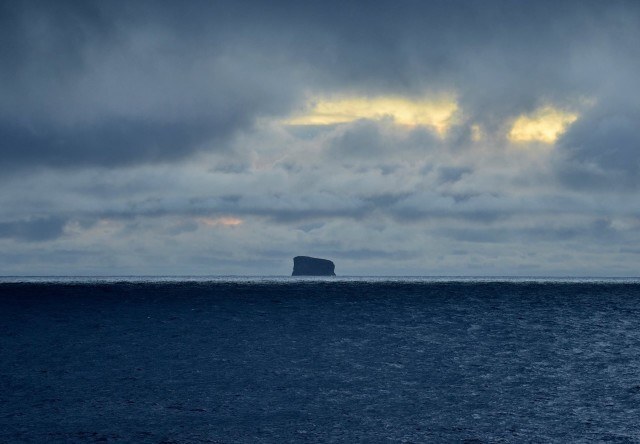 What inspired you for the video? Was it the lyrics or the music? Or perhaps the stark landscape of the Icelandic southern coast?
Harri and Vesa: The song and the whole Otta album has very cinematic feel to it. So the mood of the video was definitely inspired by the music and the story was inspired by the lyrics. The stark landscape just really helped us to bring the mood and the story to its full potential. So you can say that it is a bit of everything. And after pitching the story of the video to band they told us this cool real life story about a sailor who lost he's ship and crew at the sea. He found himself stranded at a beach freezing and fighting dehydration. He even had to punch barehanded trough ice when he happened to find a barrel of water. Eventually the man made it back to the town and back to safety.
Have you traveled around in Iceland and if so, are their any travel destinations you want to recommend to my readers?
Vesa: So far I have been travelling in the southern parts of Iceland. I cant really say any particular place since the entire experience is so exotic and really all around you.
Vesa and Harri: Sometimes when this whole scenery opens in front of your eyes you get a feeling like you are in totally different planet.
Any advice you would give people traveling to Iceland for the first time?
Enough time: There are so many different and beautiful places so you want to reserve enough time that you don't need to rush. And there are many gorgeous places if you want to diverge from the main roads. But for that you want a proper car suited for that kind of exploration. Weather: The weather can change very quickly (depending from the season of course) so be prepared for everything.
Last comments:
Iceland is hauntingly beautiful and there are endless possibilities from filmmakers perspective. We are open for suggestions and exiting new projects. Hope that we can return to work in Iceland very soon!
Watch the video

Related posts