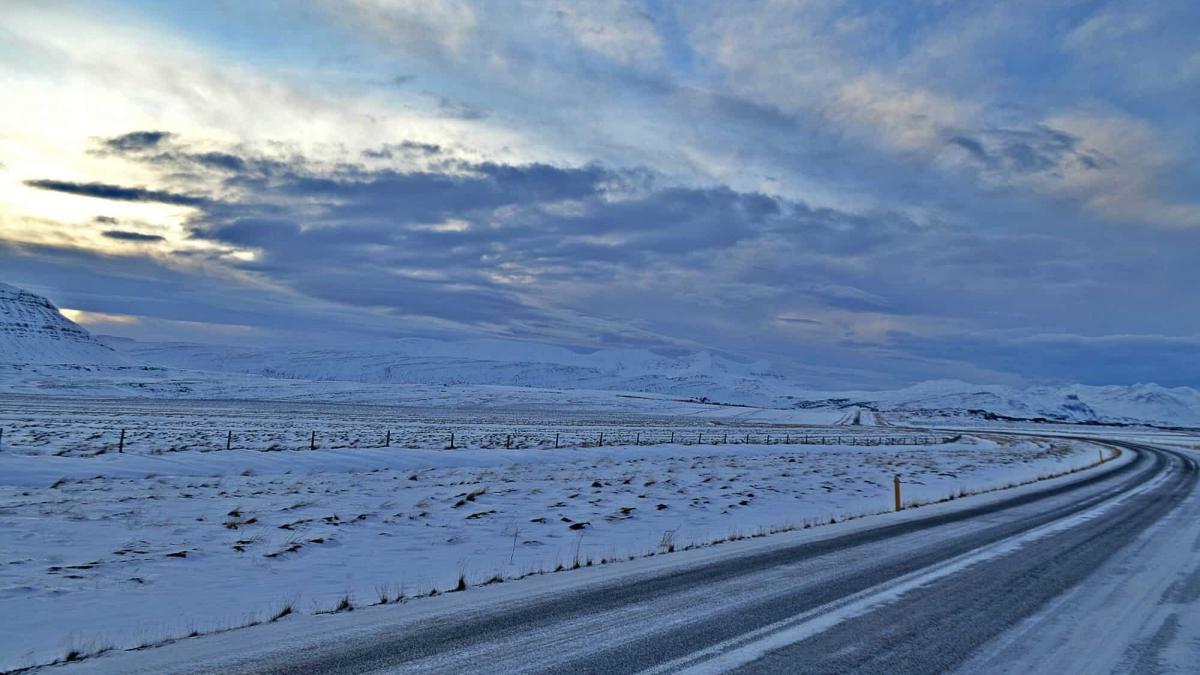 With Iceland on Her Brain
Stuck in Iceland, 4 years ago
5 min

read
262
Photos by Eileen Cotter Wright
Eileen Cotter Wright is the owner of PureWander.com, an online magazine focusing on group travel adventures abroad and in the backyard. Eileen is also short-listed for the Odeon UK Blog Awards for her female-centered travel blog CrookedFlight.com. We "met" the other day on a Twitter travel chat hosted by True Adventure. Eileen visited Iceland with her husband in early January 2016 and they rented a car. From what I gathered they had a blast on their self driving trip.
Hello Eileen and congratulations on being short listed for the Oden UK Blog Awards.You both have a travel blog and you run a travel magazine. You must be super busy! Can you tell me a bit about these projects and give me a bit of background about yourself?
Thanks so much Jon! I grew up in Boston, Massachusetts, USA and recently moved to London, UK last summer. Although traditionally trained as a journalist, I made the switch to travel writing and blogging about five years ago and haven't looked back. While I freelance full-time for a bunch of publications, I do love my own outlets as a place to share my passions for travel. Pure Wander is a great source for those who want to 'travel in packs' – whether they have a large family, adventurous friends or want to join a group tour as a solo traveler.
If I can travel, so can you!
Crooked Flight offers more personal accounts of my own experiences on the road to countless destinations. I often lose everything and pack horribly, so I tend to use my own mistakes to hopefully inspire others , letting them know if I can get myself on a plane in one piece, I'm certain almost anyone can!
So you visited Iceland in winter, what was that like? Was it in any way different than you had imagined and if so, how?
I've had Iceland on the brain for years. It's one of those places I rarely hear bad things about, but was worried it was super hyped and I might be disappointed. That was hardly the case. My husband and I live for road trips and were a bit worried about the winter, but being from a snow place too I was confident we could handle it. Sure, the wind and snow were crazy, but it gave the landscape a breathtakingly raw feel that I've never experiences anywhere else. From mountains to the ocean, I was blown away at every turn. Literally and figuratively.
What brought you to this country?
When I saw an opportunity to try the long layover on a trip from Boston to London, my husband and I jumped at the chance. Icelandair was fantastic and it broke up the long flight nicely. I partnered with RoomAuction.com and stayed at three hotels in the west and south. Some people thought we were nuts going this time of year, but I thought it was perfect, as long as you bundle up.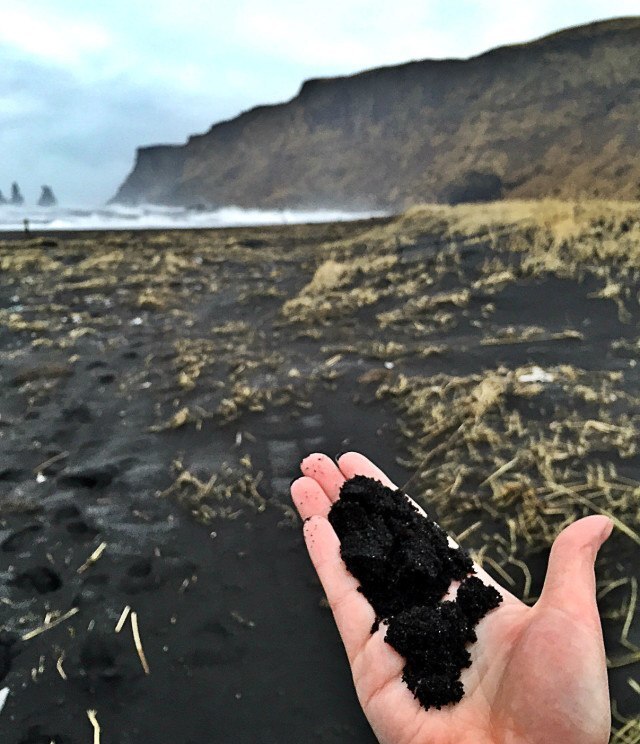 Did you have any favourite destinations or things to do you want to share with my readers?
I'm a planner and it made me a little twitchy to just go with the flow. But it ended up working out perfectly. There's so much to see right along the main roads. I thought we hit many of the big sites without going overboard. I was awed by the dramatic Seljalandsfoss waterfall, which led us to Vík, my favorite town by far with it's incredible black sand beaches and cute restaurants. In the west, I loved the quiet atmosphere when we stayed at Hotel Glymur. The views overlooking the Whale fjord were unforgettable and so vast, especially while relaxing in a hot tub enjoying Gull beers! Also, I'm kind of crazy about horses. My mind was almost lost when I realized the Icelandic breed is so friendly. I made my husband pull over a few times so I could pet them and offer a potato chip. I did try healthier things like apples and oats, but the mustard chips won them over, sorry!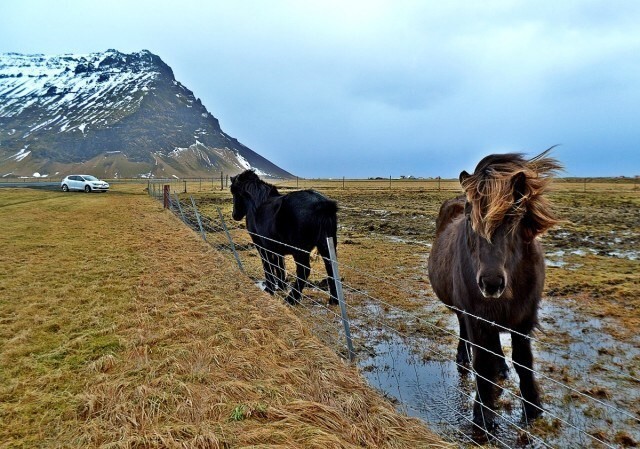 Would you consider returning and if so, what places would you like to see in your second visit?
It's very rare I immediately want to return to a place after visiting. I usually love seeing a small taste of everywhere instead. As soon as I got on the plane back to London this winter, I was already planning a summer adventure in Iceland. There is something really special about this country. I think I only got to see a very small fraction of it's beauty. And I would love to spend more time exploring in the near future. Maybe I will venture north and catching a glimpse of those lights!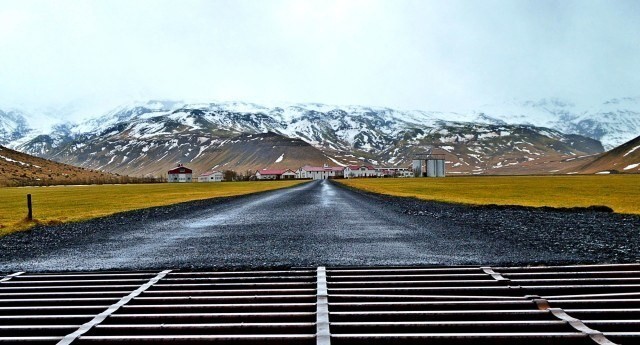 Any advice you would like to give to people visiting Iceland for the first time?
First, get gravel protection on your rental car, we shredded ours, haha! Do drive carefully if going in the winter. The winds actually knocked me over a couple times and roads can be icy. I also found having a wifi hotspot for GPS and connectivity invaluable. Our TEP Wireless device kept us from getting lost, the wireless is wonderfully good even up in the mountains. While Reykjavik was a beautiful city, don't limit yourself to just staying in the capital, you'll miss some of the best part of Iceland's dramatic landscape.
Related posts