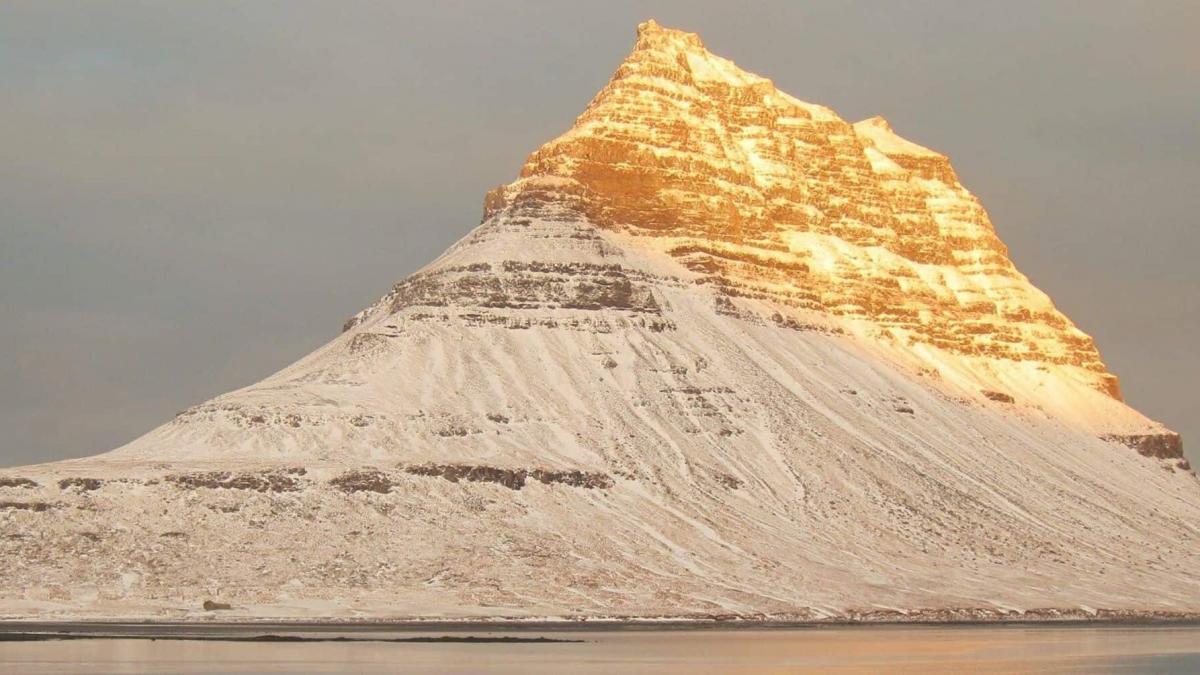 Follow the Vikings North – Australian Travel to Iceland
Stuck in Iceland, 4 years ago
8 min

read
222
Australian travel to Iceland is increasing and people from down under are truly welcome here. Heather D. Linnett hails from Australia but she has traveled more around Iceland than most people. Heather is an Australian who loves Iceland. She estimates that she has accumulated over 50 thousand kilometres in her travels in Iceland alone. She is the administrator for two popular Iceland related Facebook groups.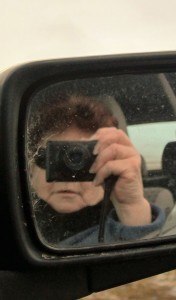 Australian Travel and Book Writing
Heather is writing a non-fiction book on the Icelanders and "all that walk in the shadows of Viking forefathers and fore mothers", as she puts it.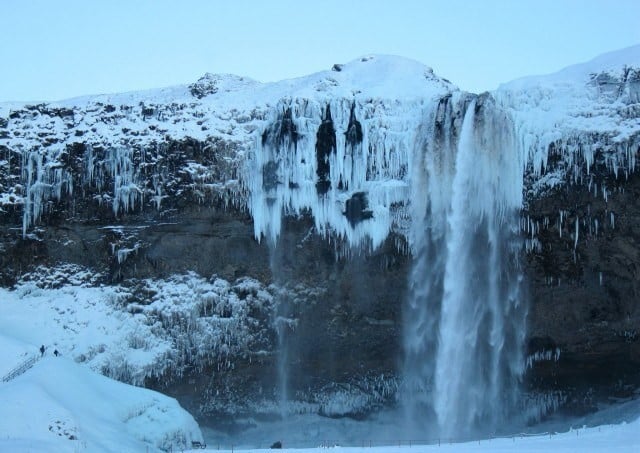 Hello Heather and thank you for contributing to Stuck in Iceland Travel Magazine and administrating those two great Facebook groups. Can you give me a bit of background on yourself and tell me where your enthusiasm for things Iceland and Viking related comes from?
Greetings Jon and thank you for this interesting opportunity. I was born and raised in Adelaide South Australia, but exactly when this interest in the Viking began I really cannot say. It goes back many years, in fact I will say it has always been there in one way or another
You are writing a book about the vikings and their legacy. Can you reveal more about it?
Yes I am. It has been on agenda for a long time. Now I have the time, the freedom, and the money to do it. Resources are difficult to come by, and most of what I have, I resourced in Reykjavik or anywhere around Iceland and the Faroe islands.
The book's working title is 'In the Shadows of Vikings'
It is a gift to the descendants of the Viking fore-fathers and fore-mothers. I mostly cover the Viking journeys west but I must also include the Byzantine connection and the Varangian guard. The book will include a large section on modern Iceland.
All proceeds from Royalties, realised from the book will go to ICE-SAR to help them to continue their work and programs. This will be my absolute pleasure to do. My plan is to return this year with the finished product and to take it on a promotional road trip. My aim would be to find a sponsor to fund a translation into Icelandic. A copy is to be deposited with the National Library.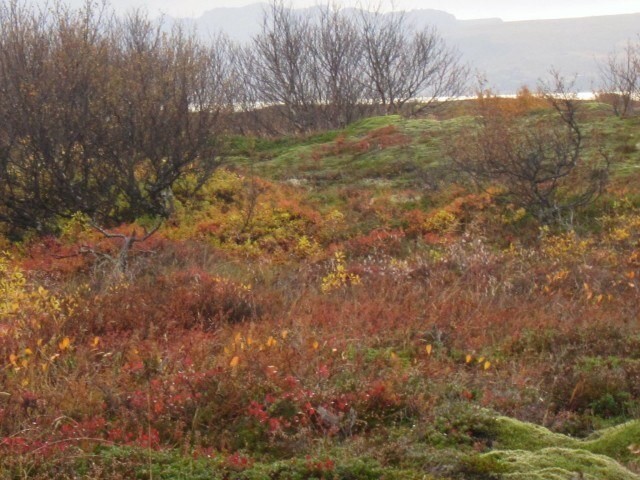 I imagine you being attached to Iceland for a long time, can you tell me when you first came here?
This is an interesting thing, and I am asked this question many times. It is easy for me to say, Australia is the land of my birth but Iceland has a hold on me, it is the land of my heart.
I first came to Iceland in 2010 just after the Eyjafjallajökull eruption had finished. I did all the bus trips. This does not suit me really, but it seemed the only way I could go since I travel alone. One day while out I leant over to ask the Driver/Guide what the blue flowers were. Blue flowers? Oh those they are Lupin he casually answered – Did you see some? They were everywhere. I guess I was glad – he was watching the Road. I also did one 'Jeep trip' with a bloke called Ingi. What a lovely man he is.
So the next journey was easier. I contacted Ingi from Tour.is who organised my very first Icelandic Guide, who was basically there for me for 18 days. The guide, Arni Magnusson is a prince, among princes. I went with him on four adventures.
Magical Adventure in the Icelandic Highlands
The last adventure I experienced with Arni was going through Sprengisandur and down Kjölur. a magic adventure, through some big rivers, without a hitch. Arni's background is teaching – it worked wonderfully. I wanted history – I got it. I wanted Geography, I got it. Arni and I do catch up each time I return. I very much enjoy these reunions with him.
My next two adventures of my Australian travel to Iceland would be lengthy ones. I needed a guide who would and could give me the extended time we needed. I had plenty of time no deadlines – we just cruised along. About this time I had joined the Photographers Paradise, where I met Jon Sveinsson. We became friends and the rest as they say is history. I spent 20 weeks with him in 2015, eaten everything, attended a Blót, tried to do as much as possible, been stuck in blizzards, pulled out by a snow plough. He said NO to me once. I wanted to cross the Krossá river, trying to get into ThorsMörk. And there it is: 6 adventures, total of six months, and the 50,000kms.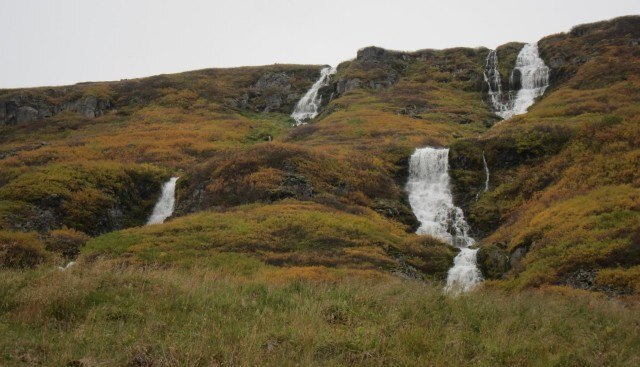 What are your favorite places or things to do in Iceland and why?
I love Grotta, I spent time there in winter while Reykjavik slept. Snæfellsnes peninsula, the Westfjords, the highland interior – highlands, lowlands. I cannot go past sacred Thingvellir, Thorsmork – The Eastfjords. Take a look at the Saga site if it is history you want. Westfjords, they need planning because of road conditions. Get in touch with the Sorcerer, eat with him, or learn about Agnes and Fridrik. Jon took me to some of his personal bolt holes, so they are secrets, but they are so beautiful, they are also my favourites now. Too much to say.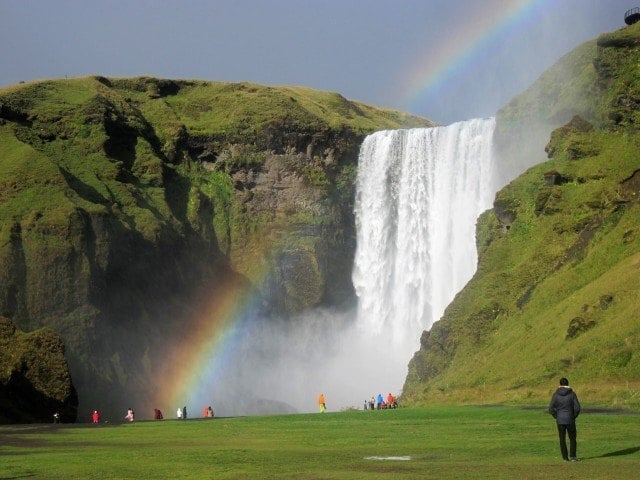 What advice would you give for Australian travel to Iceland for the first time?
My advice to first time travellers would be this – just do it. Initially contact an agent, look at a web site, see what agents might suggest, Look at accommodation options, ask questions, like, do you want to cook a meal? Do you want to do it all yourself? What sort of an adventure do you want? Do you prefer a self-driving trip, bus, or perhaps go with my idea of a private guide. Make sure you know how much time you will take for your trip. Do you have a need for private bathroom? I have stayed at all types from the most expensive to the least so. Some of the least expensive are very good.
Funny Story about Australian Travel to Iceland
I actually have a funny story about that, I remember one night we were driving around looking for accommodation, it was late, and being winter most places had closed for business. My 'friend' suggested I keep my eyes open for the international sign of the 'blue bed' I peeled my eyes in determined anticipation, I was worried about my driver going on any further and sure enough there was one, half hidden by fog and falling snow. However no sign of any hotel, hostel guesthouse. My companion got out and went into a house, and from the occupant received some information. It was 'up the hill' was the answer I was given. So up the hill we went, to find a beautiful little church. Blue in color there it sat – high up on the hill above the town. We called the number and a lovely man called Birgir turned up with his his son. Yes we could have the 'church' for the night or more if we wanted.
Not Excactly Ideal Accommodation for Victorian Granny!
Birgir opened the doors and sure enough it was a church complete with pews, an altar, a pulpit, and 'beds' – a house of God. We learned the church had been purchased when it had been decommissioned, by Birgir and his family. So this is how we spent the night – me sleeping right under pulpit next to the altar, I hope I learned something that night. with my guide also my dear friend sleeping upstairs where the choir would have been. Included was a small kitchen, small bathroom, which I think would have been the Vestry, a lovely sitting room – and me in constant fits of laughter, due to my upbringing, sleeping in a church, with a man who was not my husband, and waking up to a feed of fish, supplied by the very beautiful Birgir, might not be something my Grandmother would have approved of with her Victorian views. This is a truly beautiful memory, and even now I giggle at the very thought. What I have not said yet, although raised a christian, but never happy or satisfied with it.
Devoted Follower of Asatru
I am now a devoted follower of Asatru, it still is a cause of humor for me. I guess I will not be going to heaven and I am indeed grateful for that. Odin can lead my path and the ravens can fly with me.
'We my guide and I did sleep in this church on more than on occasion. Beautiful town and beautiful people. The townsfolk have heard the story more than once. and we are now recognized there. It's the reason they recognize us, a further cause of laughter for me.
Stay Safe in Iceland
My last piece of advice for Australian travel to Iceland would be this – stay safe regardless of how much ice driving you might do in your native land, this will not be the same. Stay ahead of weather warnings, know whom to contact. Follow SafeTravel for staying safe in Iceland.
Thank you.
Heather Linnett
Related posts