Friðheimar – The Wholesome Golden Circle Restaurant
Stuck in Iceland, 11 months ago
5 min

read
367
The Golden Circle is full of must see places as you can see on our Golden Circle road trip plan. If you are looking for a restaurant that is family friendly and wholesome, I would look no further than Friðheimar restaurant.
Right on the Golden Circle
Friðheimar is located on the Golden Circle, in the village of Reykholt. The current owners are Knútur Rafn Ármann and Helena Hermundardóttir. Knútur and Helena started to build up Friðheimar back in 1995. Their focus has always been on growing tomatoes in an environmentally friendly way and demonstrating the skill and beauty of the Icelandic horse.
Accommodation near Friðheimar
Friðheimar is in Reykholt where there is a good selection of accommodation.


Tours featuring Friðheimar Restaurant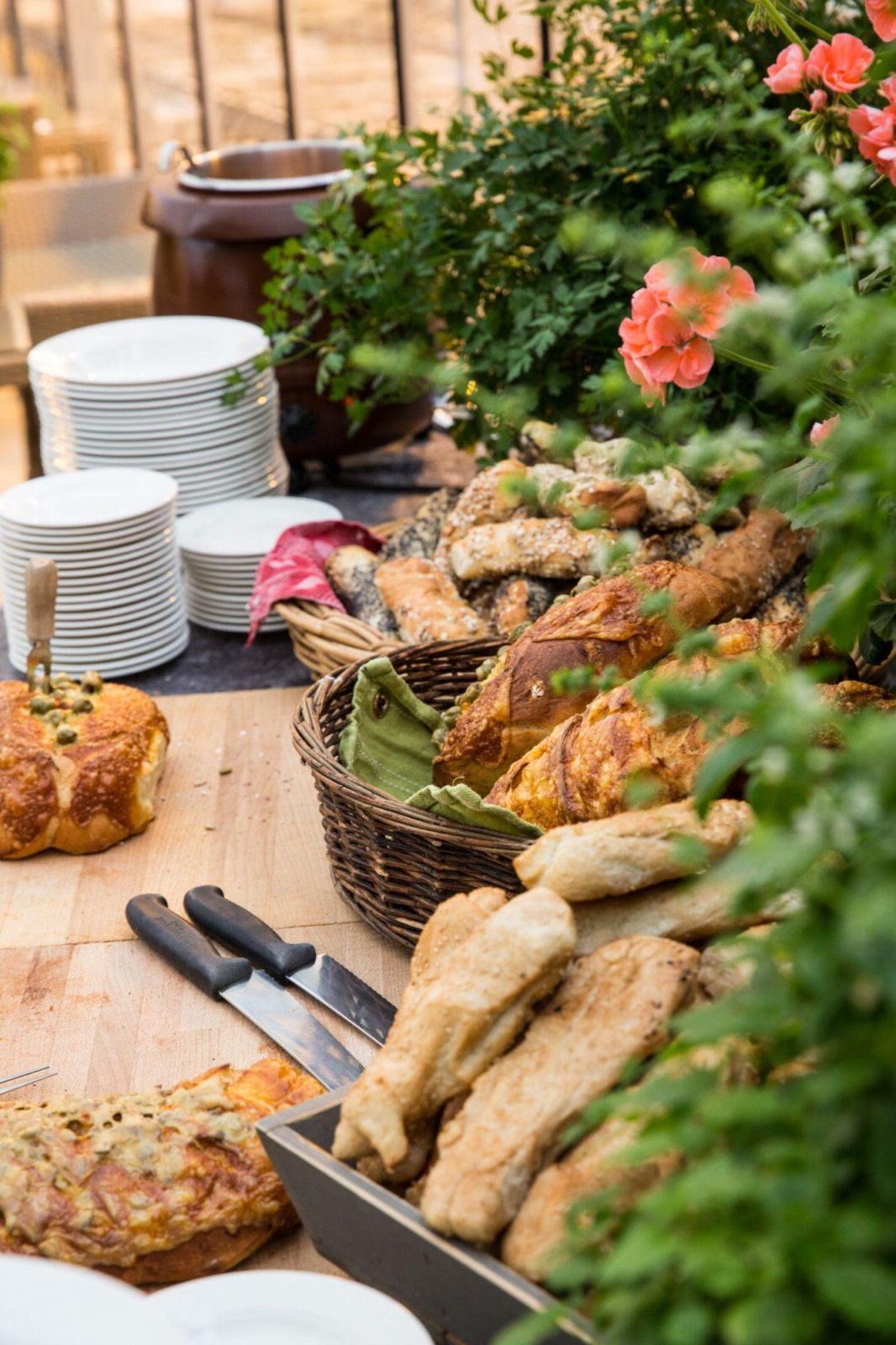 Family run and family friendl
They live at Friðheimar with their five children. All of them are active in running Friðheimar. So this is an excellent example of a family run establishment in the Icelandic travel industry.
You say tomato
The people there are determined to offer their guests the very best in locally grown food. The main ingredient of the Friðheimar restaurant is, of course, the tomato. Three variants of tomatoes are grown at Friðheimar and you can learn all about the growing process during your tour there. You actually eat in a space that is both a restaurant and a working tomato farm. Bumblebees that pollinate the tomato plants buzz about. They pay you no mind, they are too busy working.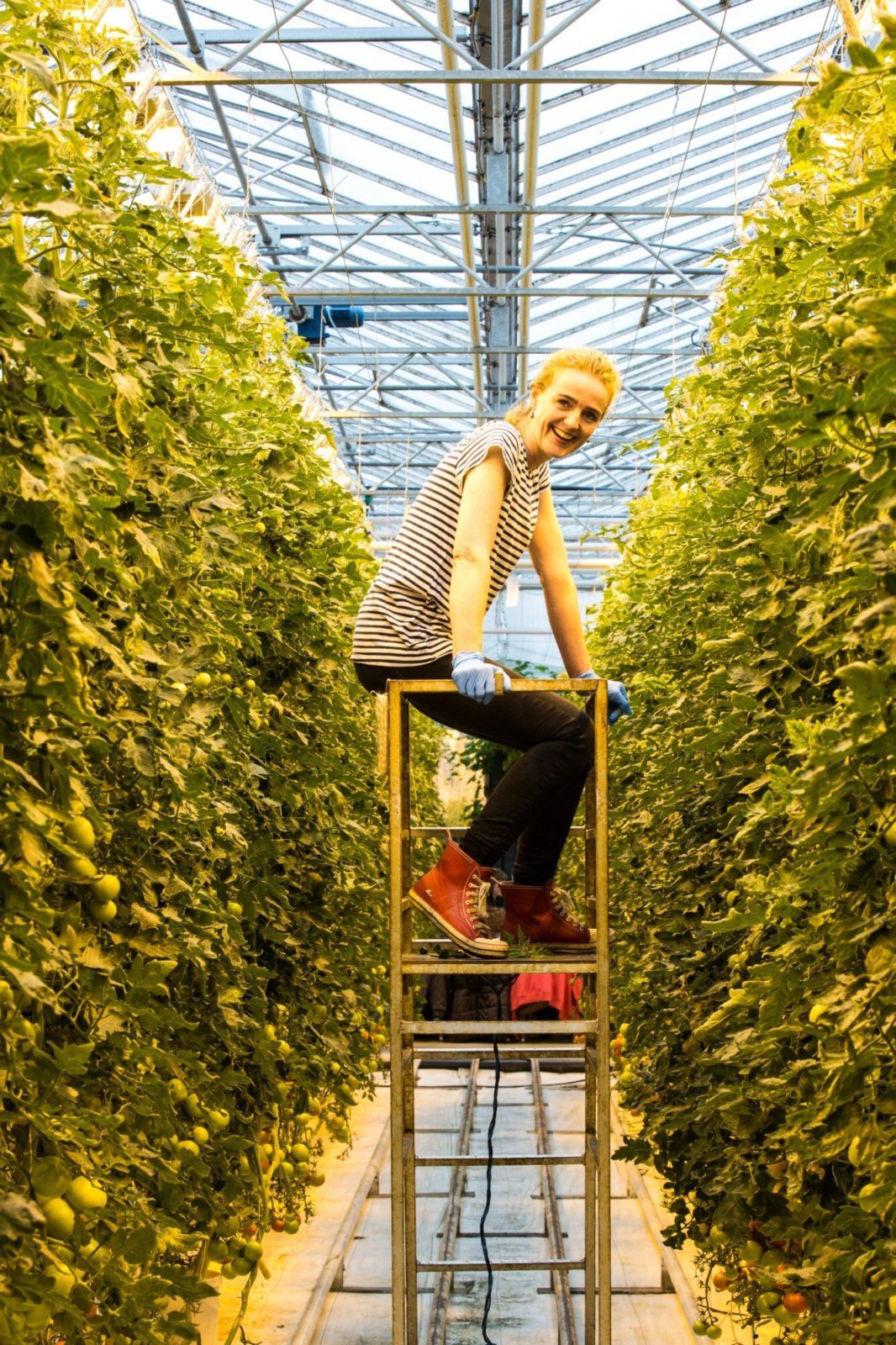 High tech and environmentally friendly
The staff regularly explain the method of growing tomatoes in an environmentally friendly way. It is more fascinating and more high tech that I think most of us realize. The whole facility can be controlled remotely via app on a smartphone for example. It is heated by geothermal water which enters the tomato farm at an almost boiling temperature. Electric lamps simulate sunlight when needed  and these are of course powered by renewable energy. Tomatoes are>more than90% water so Friðheimar takes pride in using only pure Icelandic water.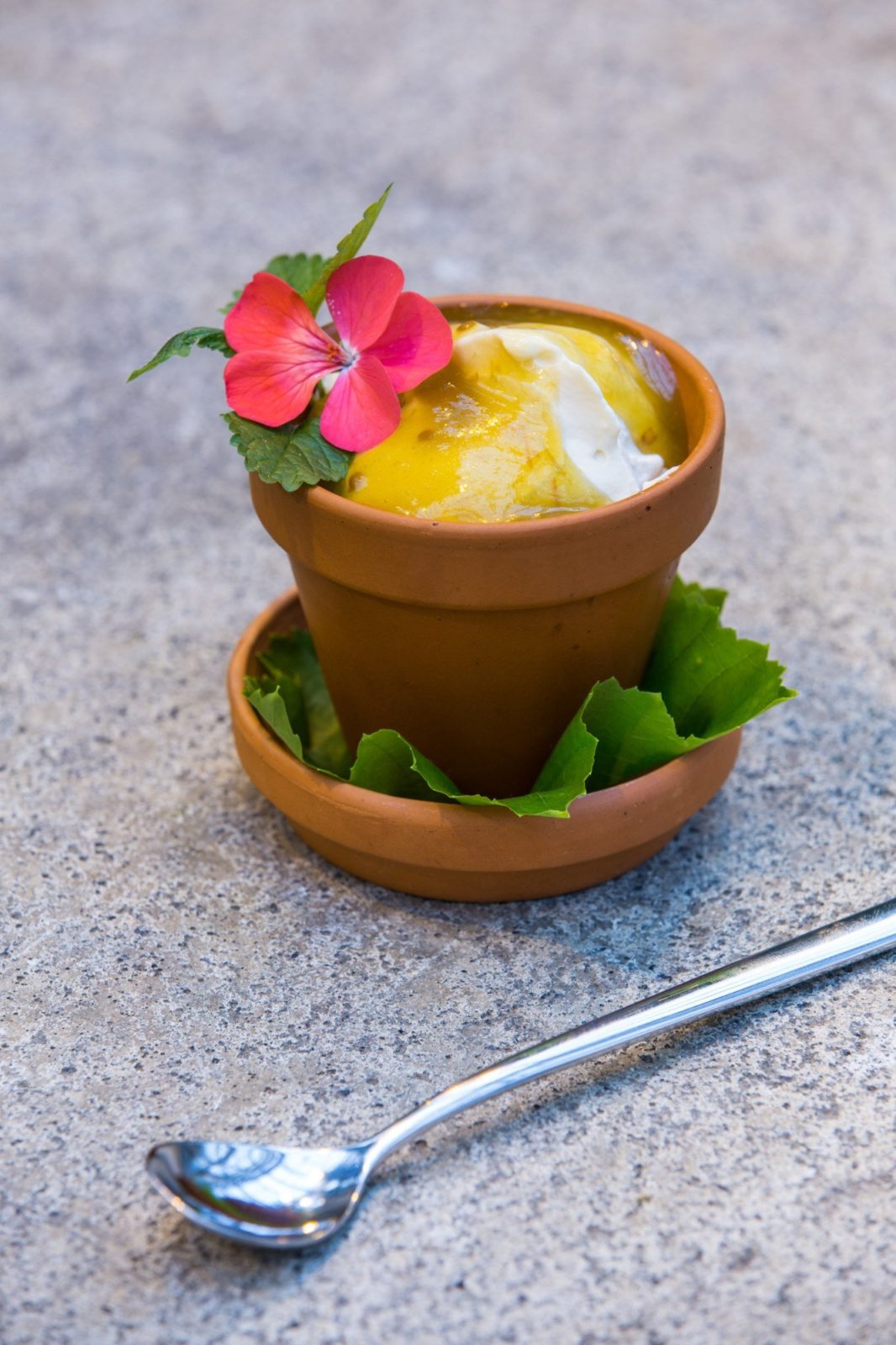 One of the best restaurants in South Iceland
The best part is the food. The tomato is front and center of every dish served. The main event is their famous tomato soup, served with a fresh cucumber salsa, sour cream and fresh basil which the diner cuts from a plant situated on each table. It doesn't get any fresher than that! You can then add some vegetable-, cheese-, chicken- or seafood barbecue sticks, to make the meal better rounded. Then there are some other lovely mains, a lovely fresh ravioli filled with spinach and ricotta cheese. This comes with a lovely tomato sauce with pesto on top, some fresh icelandic mussels in a tomato broth, a tomato, basil and mozzarella pizza. There are also lovely desserts, a tomato cheesecake, tomato ice-cream and a green tomato and apple pie, served with cream.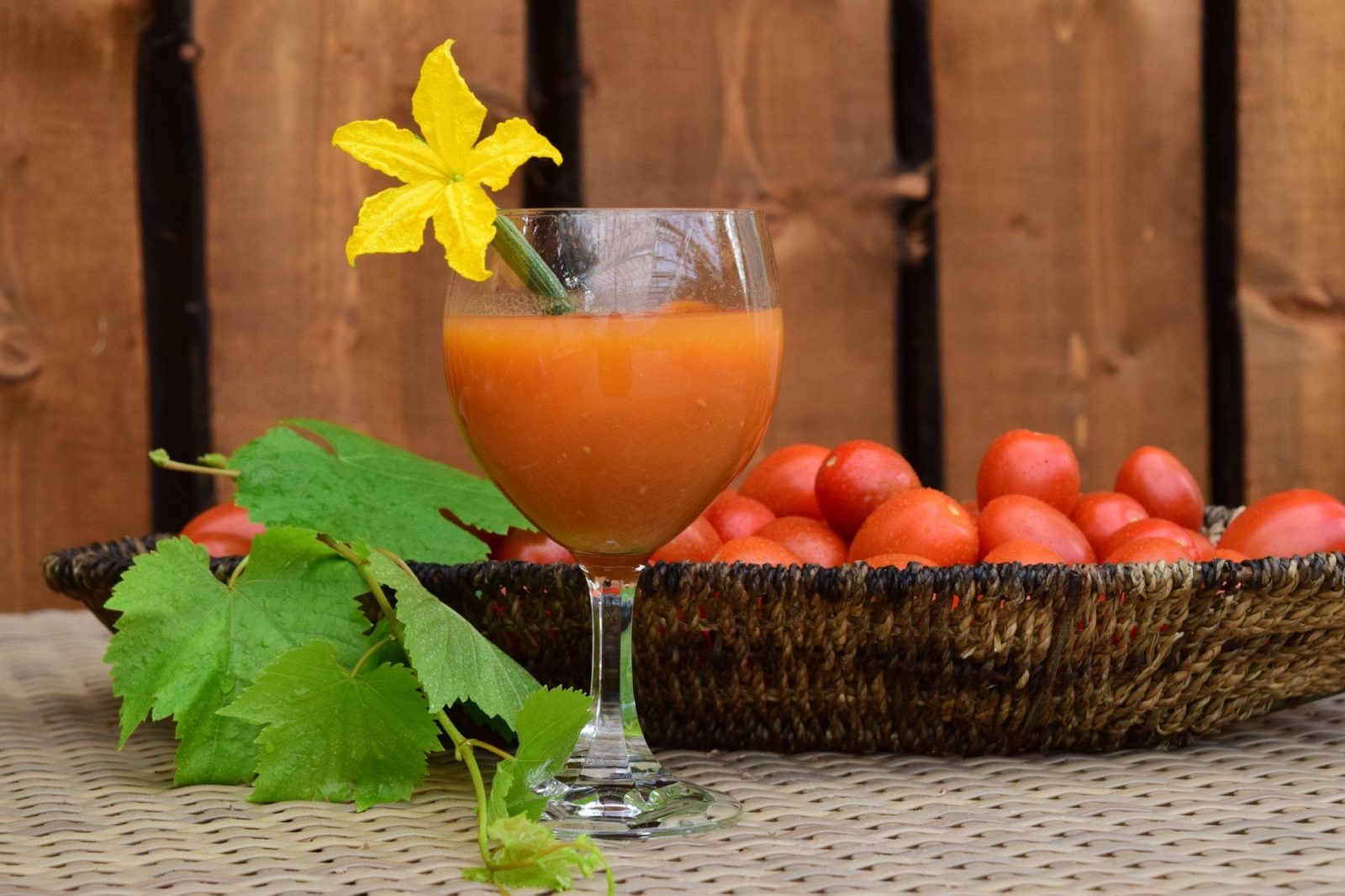 Have a wicked tomato drink
The drinks are based on tomatoes as well, they have the four types of Maries, a Bloody Mary (of course!), a Virgin Mary, a Happy Mary, a gin and bitter lemon with green tomatoes and the non-alcoholic Healthy Mary, based on green tomatoes and ginger. The big revelation was the tomato beer which is actually surprisingly good! To top the meal there are some exciting tomato-based coffee cocktails on offer. You can of course also get regular wine, beer and soft drinks if so inclined. Friðheimar also has a gift shop where you can buy their products. Just note, the restaurant is only open for lunch-afternoon tea, from 12-16. We recommend that you book this in advance.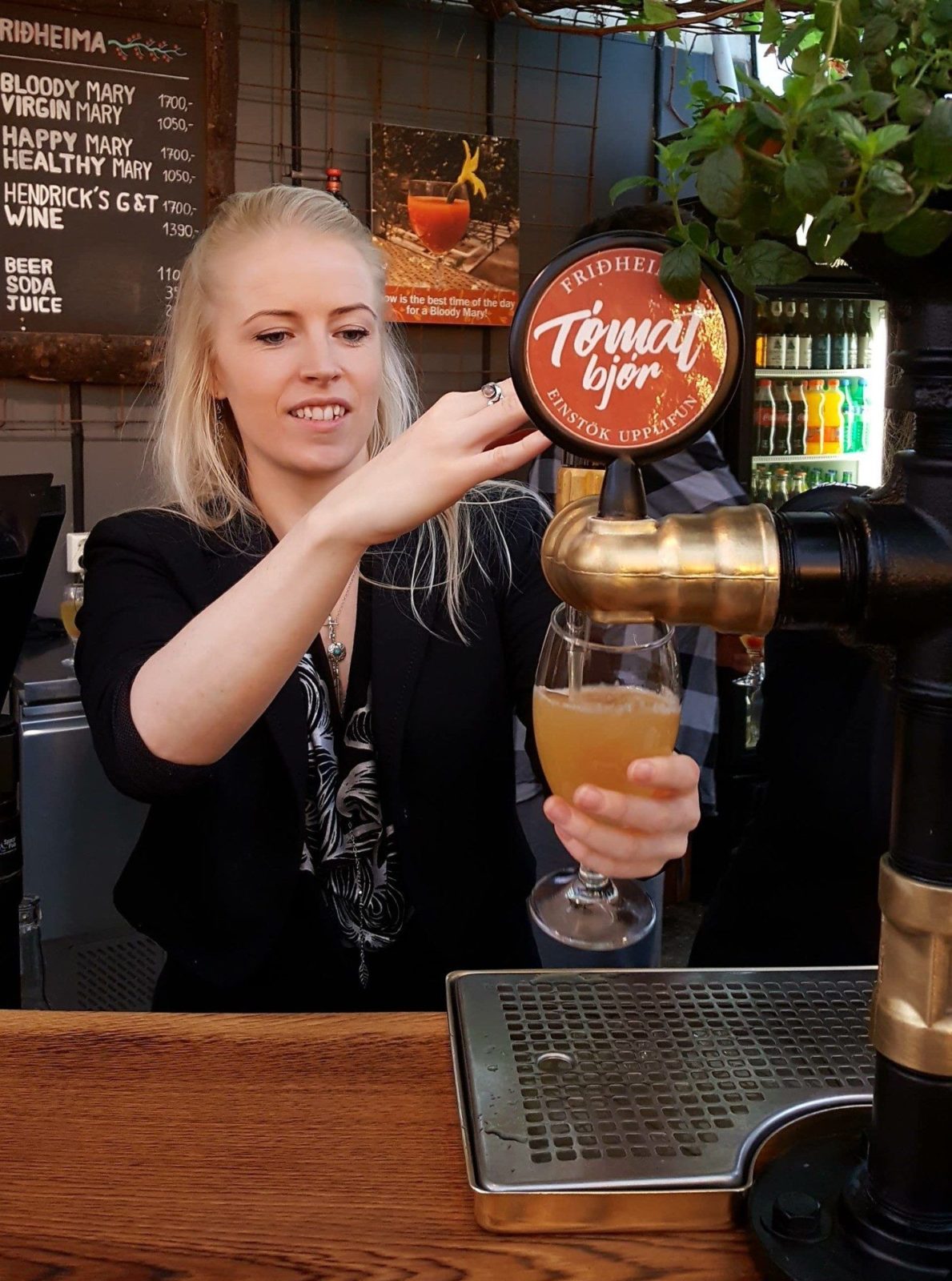 Learning about the Icelandic horse
A lot of people come to Iceland to learn about or even rent an Icelandic horse. Friðheimar gives you the opportunity to learn about the Icelandic horse. It has large stables and a track. During the summer you can watch demonstrations of unique characteristics of the Icelandic horse. The most important of these are the five different gaits. You can also visit the horses in their stables and get up close and personal with them. The friendly staff will tell you all there is to know about the Icelandic horse. You need to book a visit to the stables. But should the horses be outside you are welcome to meet them there.
Nearby attractions
So I would make sure to include Friðheimar on my Golden Circle trip. It is featured in many Golden Circle tours but of course you can also rent a car and drive there yourself. When driving on the Golden Circle you will also visit Þingvellir national park, see Gullfoss waterfall, the majestic Skálholt Cathedral and the geyser fields at Haukadalur. Other family friendly stops near to Friðheimar include the swimming pool at Minni Borg, the Slakki petting zoo and the maze in Engi farm in Laugarás village.
Tours that feature Friðheimar
Friðheimar are featured on many Golden Circle tours. So it is easy to include a trip to Friðheimar with other attractions on this popular route.
[amazon_link asins='3319551515,1786574713,3319908626,B01MR5TABP,1786575485,178046021X' template='ProductCarousel' store='stuckinicelan-20′ marketplace='US' link_id='620f8a68-ccc1-11e8-9460-5b14eaf656a3′]
Related posts