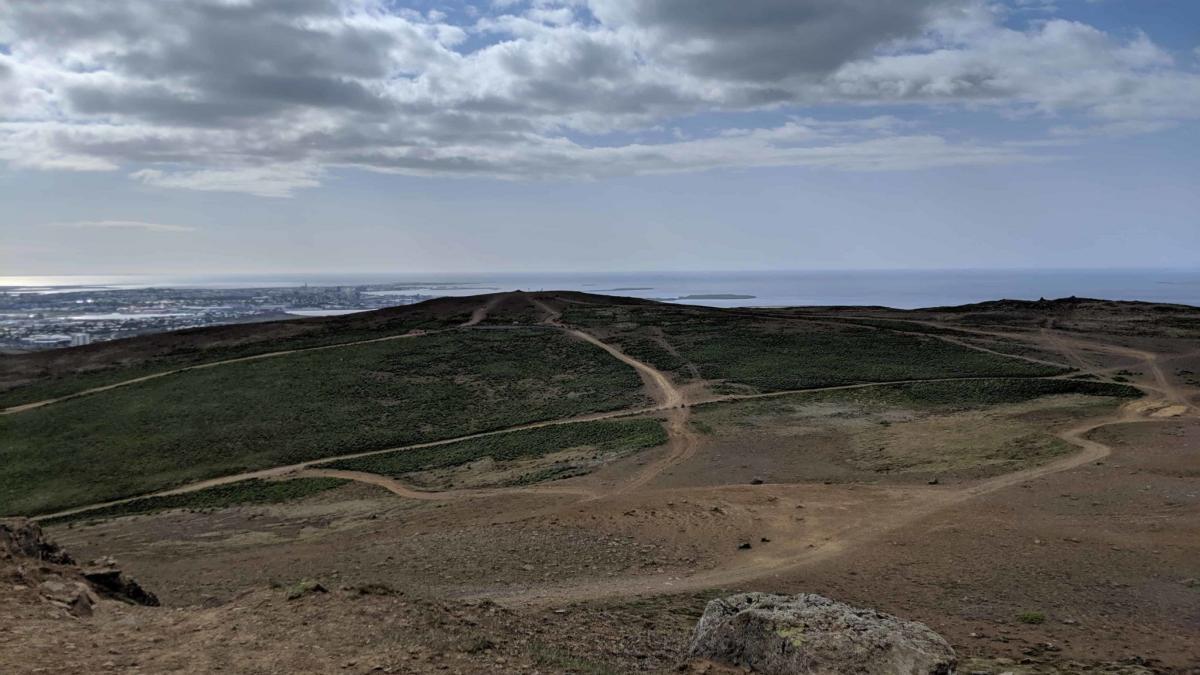 There is no shortage of hiking trails near Reykjavik. Now we introduce a nice Reykjavik family-friendly hiking trail which is called Úlfarsfell. This hill is only 296 meters high but interestingly it is often used by hang gliders as a launching point. They are a sight to see!
Although I say that it is in Reykjavik, it actually belongs to the neighboring town of Mosfellsbær. But just I did to another family-friendly place, Grotta, I have moved it Reykjavik for simplicity. Sorry, all you great people of Mosfellsbær and Seltjarnarnes respectively!
A family-friendly hiking trail
Anyway, Úlfarsfell is a fairly easy hike and in that sense is perfect for energetic kids and their parents who want a quick hike with a nice view of Reykjavik, Esja and Mosfellsbær town.
The hike starts, confusingly, enough at a place called 'Hamrahlíð' where the Mosfellsbær forestry association has grown a nice wooded area. Signs show you different hiking trails. I tend to take the straightforward one that is 4,5 KM long in total and takes about one and half hour. If you want to be sure not to lose your way, just download the WAPP hiking app. The Úlfarsfell is one of the many hiking trails featured there.
I haven't tried to run this trail but I am sure it would be a great alternative to the more challenging Esja trail.
Looking for something more challenging?
If you want something slightly more challenging, consider Helgafell hiking trail or Mt. Esja.
Hiking trails around Reykjavik and in Iceland
There are so many great hiking trips you can join in the vicinity of Reykjavik and in Iceland in general.
How to get there
From Reykjavik drive on towards Mosfellsbær town. You have arrived when you reach the 'Hamrahlið' sign is shown on the right at the roundabout.

Related posts