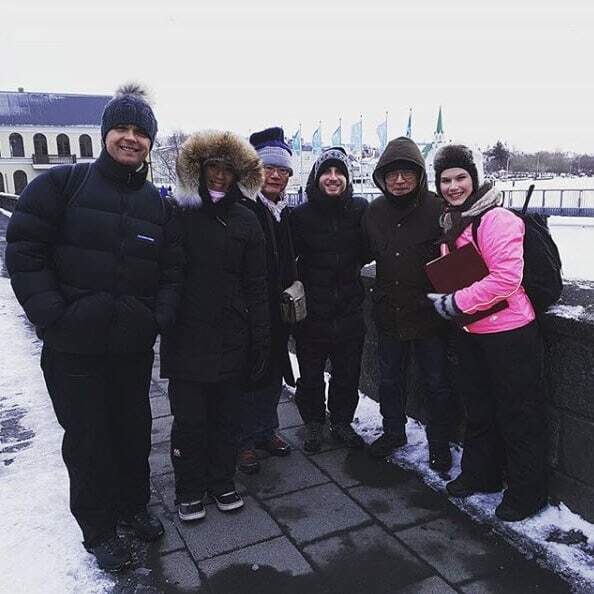 15% off Funky Reykjavik walking tours – get to know the capital cool
admin, 1 week ago
3 min

read
103
A great way to discover Reykjavik is to join a walking tour with the top-rated day tour provider Funky Iceland.  We are thrilled to announce that our user community now gets a 15% discount off three of their great Reykjavik walking tours. Like the other tour providers we work with, Funky Iceland has a fantastic rating on Tripadvisor.
How to get a discount off Reykjavik walking tours
To claim the discount, simply head to the tour page and enter the promo code STUCK15 in the booking process.  You can book with the promo code from the 15th of September until the 31st of December 2019 for tour dates from the 15th of September 2019 until the 29th of February 2020.
The Funky Food & Beer Tour
Funky Iceland will introduce you to local dishes and craft beer that tell stores about Icelandic history and people. For three hours you will walk around Reykjavik and make 5 stops where you will enjoy 9 traditional Icelandic dishes and taste 5 Icelandic craft beer.
Try fermented shark, dried fish, lamb soup, the famous hot dog and more. Learn about what kind of foods have kept Icelanders going through the ages in tough conditions. Please note that this a small-group experience with no more than eight participants.
Book the tour and use discount promo code STUCK15 to save 15%
Reykjavík Highlights
Walk up Laugavegur in central Reykjavik and head towards the impressive Hallgrímskirkja Church. See the fantastic panoramic views of Reykjavik from its tall tower. From there you will head to the Einar Jónsson sculpture garden. There the guide will tell you about the basics of Norse mythology. You will stroll through the Þingholt neighborhood towards Reykjavik Pond. See the super-sized topographical map of Iceland there and your guide will show you Iceland's fascinating geology. From there you will see the Alþingi Parliament building, Reykjavik Cathedral and the site of a Viking longhouse. Finally, the tour heads to the old harbor and the impressive Harpa concert hall.
Book the tour and use discount promo code STUCK15 to save 15%
The Funky History Walk
Immerse yourself in 1150 years of Icelandic history. Find out how the fight for survival, freedom, and tolerance have shaped the nation. Learn how these values shape the liberal attitudes of modern Icelanders. Your history guide will bring history to life and you will enjoy the complimentary traditional Icelandic lunch at the end of the tour.
Book the tour and use discount promo code STUCK15 to save 15%
Related posts