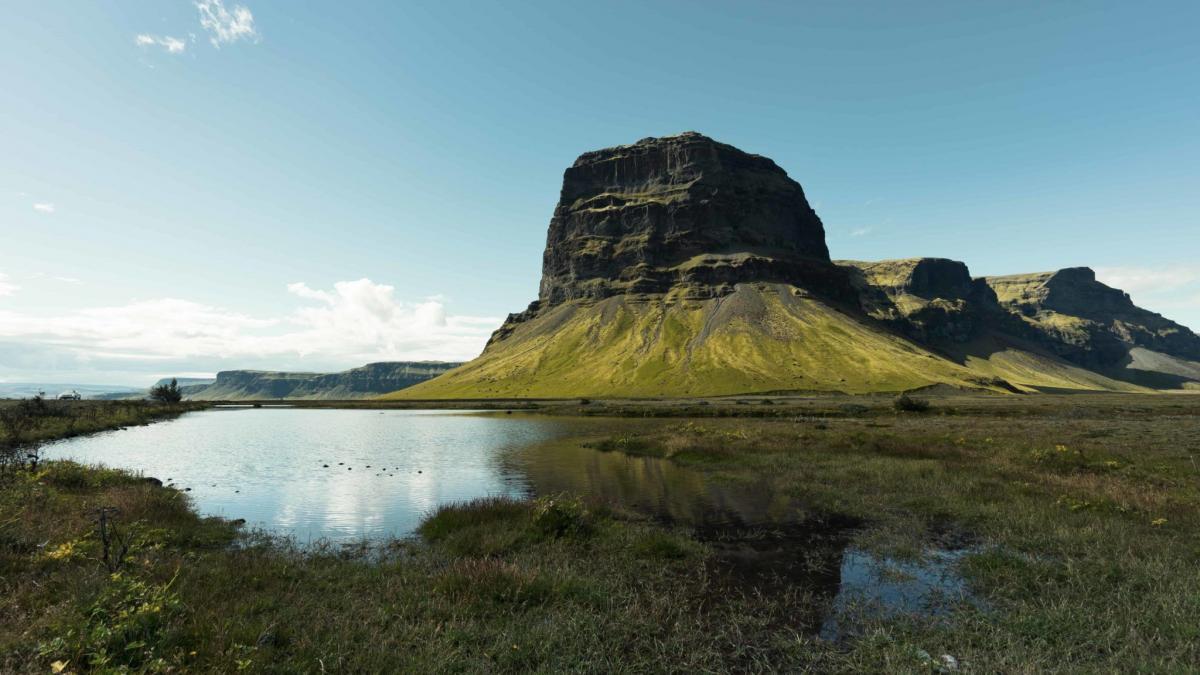 Stuck in Iceland Travel Magazine is seven years old – meet the co-founder
admin, 2 weeks ago
3 min

read
80
Stuck in Iceland Travel Magazine is seven years old. How time flies! When it was launched back in September 2012 I had no idea how much fun it would be to run the magazine. I have met people from all over the world and made quite a few friends. It is a testament to the joy the magazine gives me that it is still running after all this time. This has always been a side project for me and I have always been super busy with my career. Over 655 thousand people have used my site since it was launched. I hope that they have been inspired to visit Iceland or at least learned something more about the country. I hardly have the words for the gratitude for the success of the magazine.
Here is to the co-founder of stuck in Travel Magazine
The magazine owes a lot to its co-founder Sigurður Fjalar Jónsson. We were working together at the IT company Advania when we had the idea for a travel magazine. His WordPress skills enabled us to set up the magazine quickly. He wrote the second most popular of the article, the one about Gljúfrabúi, the beautiful waterfall hidden right next to the popular Seljalandsfoss waterfall. Sigurður is a fantastic photographer and his photography stands out compared to my amateurish efforts. He is also a guy who gets around, he keeps posting impressive pictures from wonderful places here in Iceland I didn't even know existed. 
Sigurður Fjalar is probably a much more focused guy that I will ever be. When the magazine started to take ever more of our time, he decided to concentrate on his calling as an educator for special needs students. Currently, he is the marketing director of the Iðan Education Center.
But we have remained good friends and it is high time I interview him to get his perspective of traveling in Iceland.
Hey Sigurður and welcome to the interview. Can you tell me what your favorite places are in Iceland and why?
I have so many favorite places it's very hard for me to choose one over another. But if I'm pressed I would say the fishing village of Bakkafjörður in northeast Iceland is my favorite. It's probably not the most breathtaking place in Iceland but it's a very personal choice. Other places I find fascinating are the Icelandic glaciers and the waterfalls. 
What challenges do photographers in Iceland typically face and how do you overcome them?
I'm primarily a landscape photographer and being a landscape photographer in Iceland is actually pretty fantastic. Sometimes though I wish the weather was more predictable, not necessary sun all the times, just more predictable. The increase in tourism has also made many great locations much more difficult to photograph. But my answer is finding other more secluded places and fortunately, we have plenty of them.
Are there places here in Iceland you have not visited yet but are on your must-see list? 
Yes, many. Mostly in the highlands. I definitely need a bigger car!
What advice would you give to somebody who was visiting Iceland for the first time?
Get out of Reykjavík and explore!
Related posts