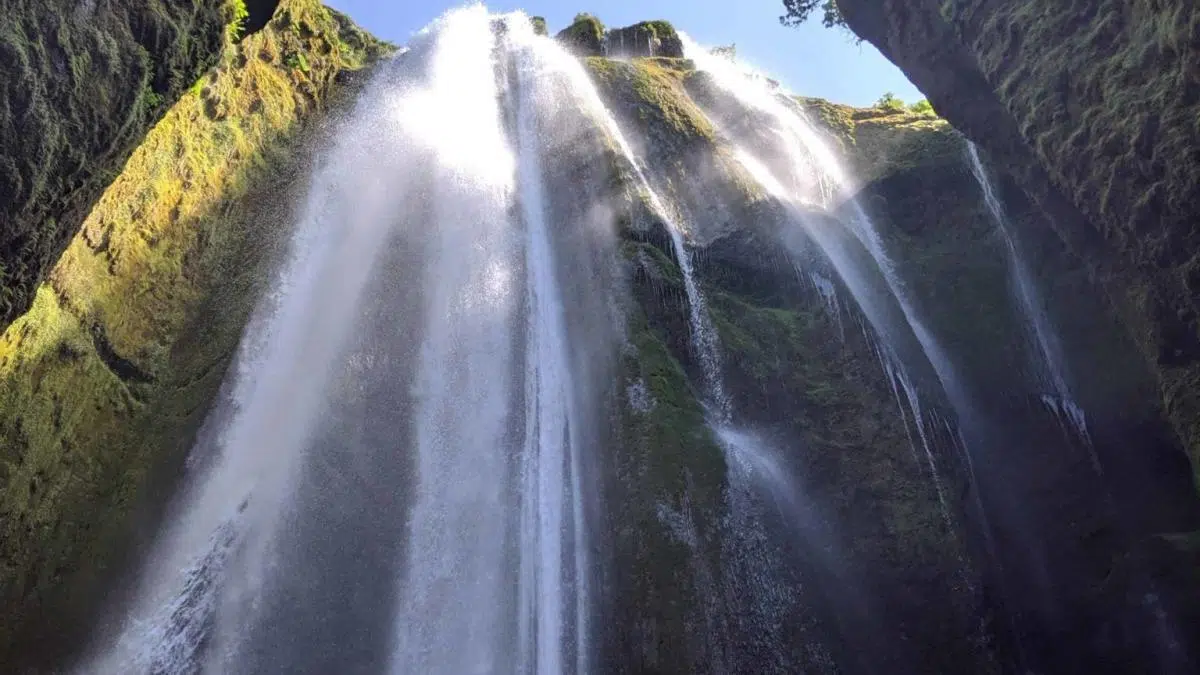 Gljúfrabúi Waterfall – Find this Hidden Wonder Close to Seljalandsfoss
Stuck in Iceland, 7 years ago
2 min

read
805
Gljúfrabúi waterfall (or Gljúfurárfoss) is at Hamragarðar. It is close to its famous neighbor Seljalandsfoss waterfall. If you want to see these wonderful waterfalls, many great tours will take you there. You can also rent a car and go on a road trip.
The hidden waterfall
The name Gljúfrabúi literally means the one that lives within the canyon. The name of the waterfall and the landscape invokes something out of the Lord of the Rings by J.R.R. Tolkien. You enter and you are half expecting an angry dwarf challenging you to a duel, or perhaps there is a dragon guarding its hoard.
Be careful when you enter the hidden waterfall
Gljúfrabúi is 40 meters high and partially hidden behind a large cliff which gives it a mystical aura. It can be seen in all it's splendor by wading the river into a narrow opening in the cliff or by climbing a steep path up the cliff. Both acts can be hazardous so please exercise extreme caution.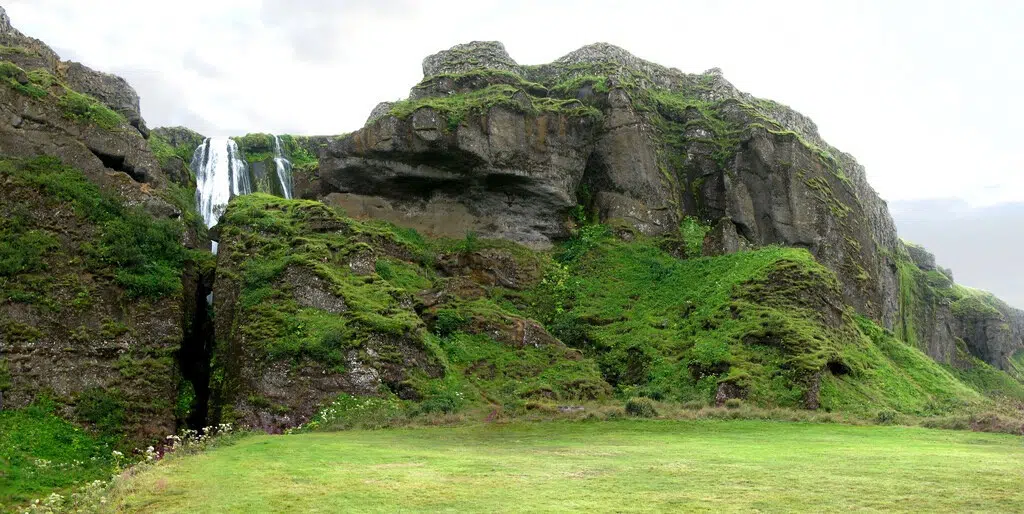 You can watch a video from our friend Ásgeir of Do More Ásgeir fame enter this hidden gem of a waterfall.

Let me warn you, fellow traveler. Wading into the stream flowing gently between the cliffs is not easy. I highly recommend wading shoes or boots to protect you from the cold water and the rocky river bottom. You should also beware of the water moisture if you are carrying a camera. It's wet in there.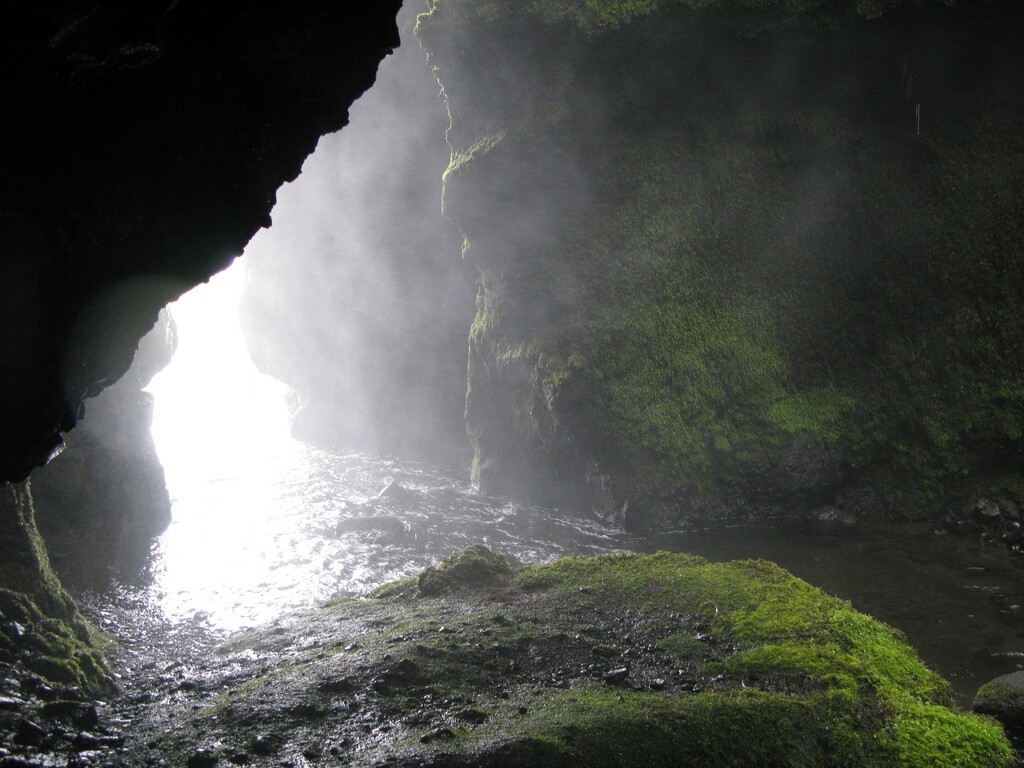 The trouble is worth it. Once you've made it inside, the view is breathtaking. This is not your everyday sightseeing let me tell you.
Hotels near Gljúfrabúi Waterfall
Getting to Gljúfrabúi waterfall
Gljúfrabúi is a close neighbour of Seljalandsfoss. When you've taken the right turn from route 1 to Seljalandsfoss and you see the majestic waterfall on your right side, drive on. Gljúfrabúi is the next waterfall on the right. You can't miss it.
Related posts