As I have already mentioned, Einar Skulason, is one of the best hiking guides you will find here in Iceland. He continues to take his friends for great hiking trips but recently he launched a really cool app called Wapp (Android – iOS). It is basically an app for your Iceland hiking trips with loads of Icelandic hiking trails. These can be bought separately as you discover Iceland. The app always shows you where you are on your trail and it is integrated with the Icelandic rescue services. You can also join a hiking trip here in Iceland.
[pullquote]Update: 6th of December 2018. The app now has 265 Icelandic hiking trails. Here the most popular hiking trails in the app for 2018[/pullquote]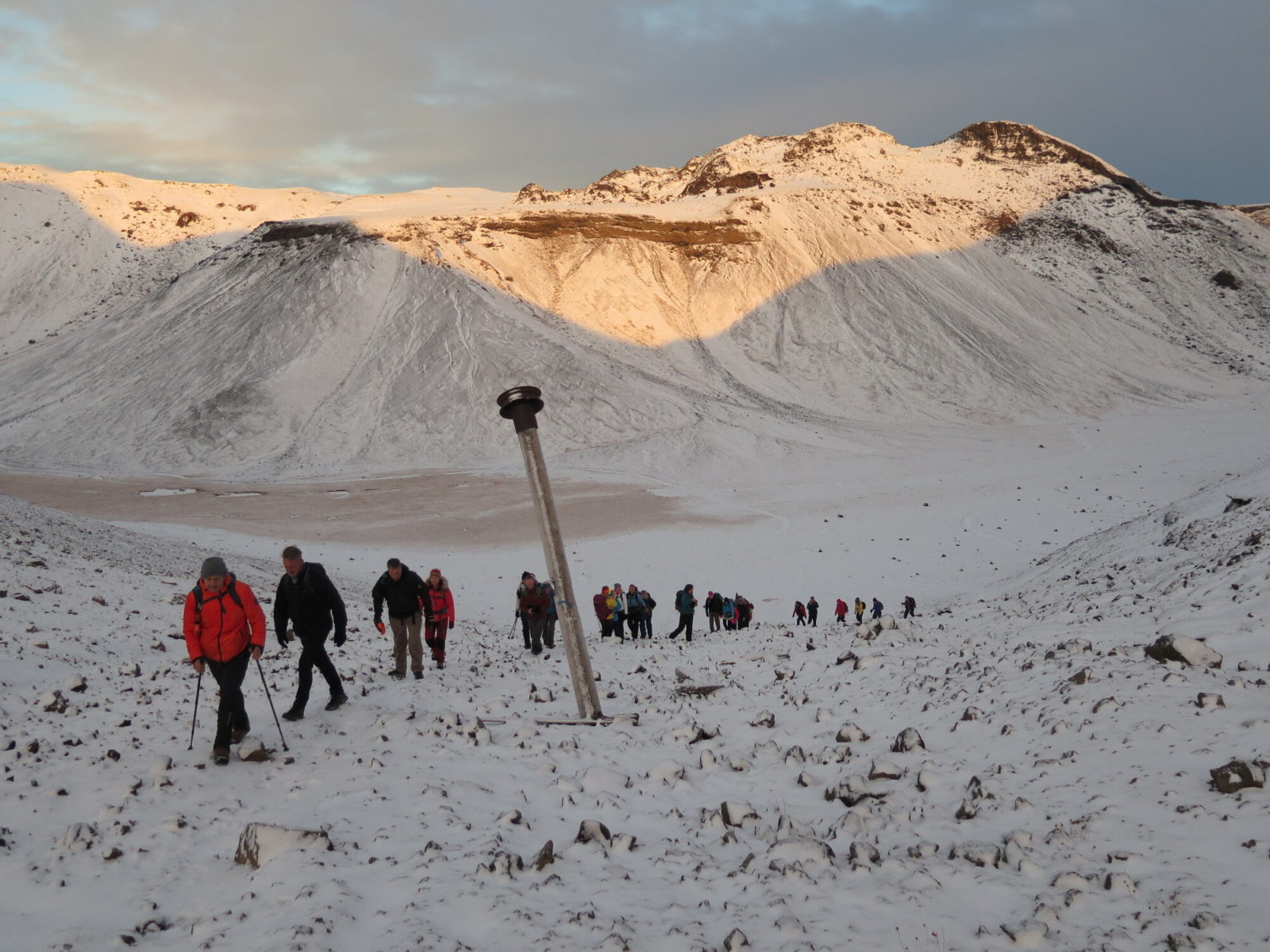 Hike baby, hike!
I would personally recommend the following routes from the app:
The Búrfell Fissure
Móskarðshnjúkar Peaks
Brynjudalur Valley and Botnsdalur Valley in Hvalfjörður Fjörd
Mt Súlur in Akureyri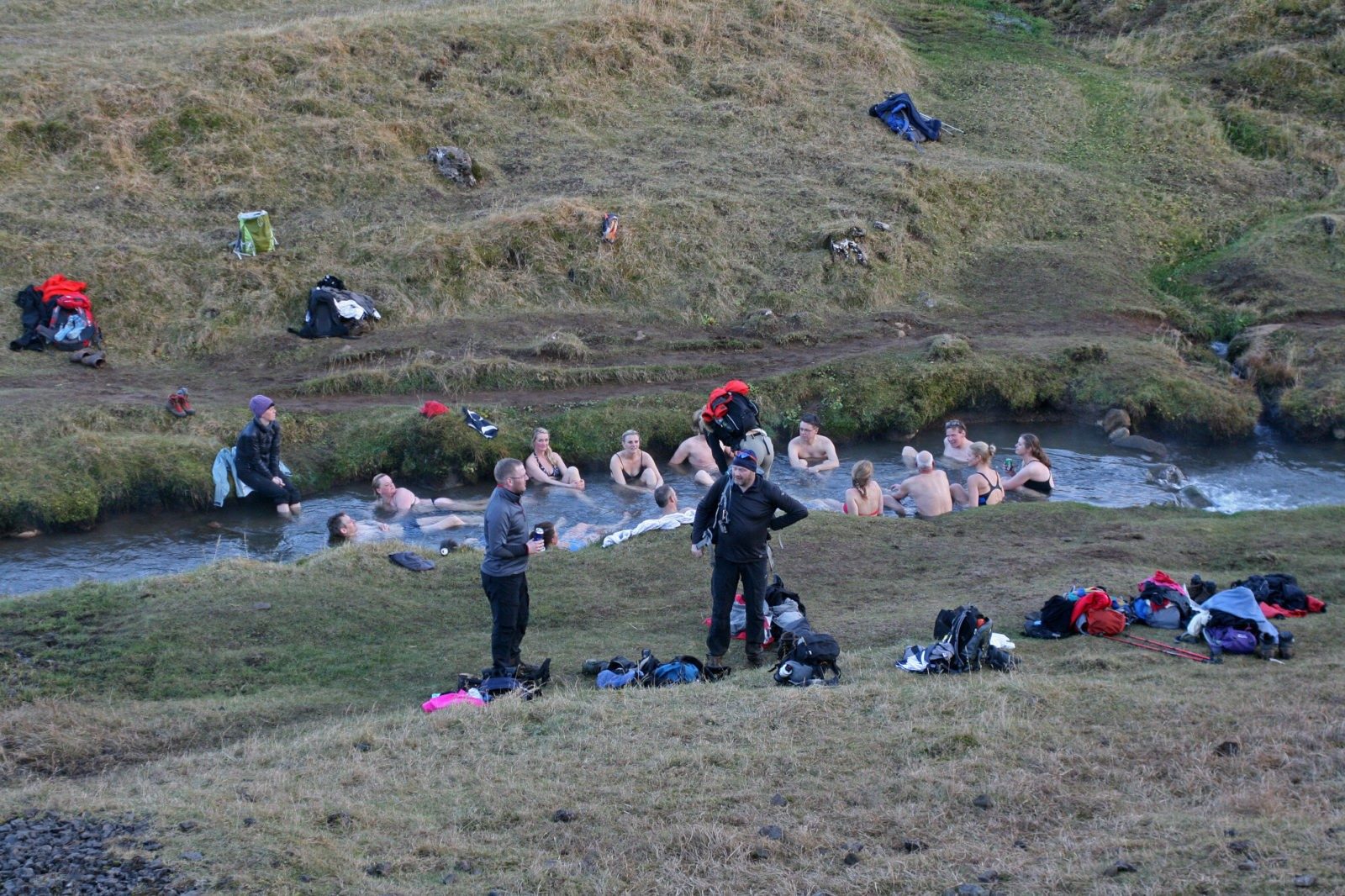 So hello there Einar, how did you come up with the idea for the app for Iceland hiking trips?
I thought it was the logical next step after my two books on hiking routes in Iceland. As with my books I want people to discover more areas in Iceland, see more places and natural phenomenons and last but not least learn more stories. This goes for both Icelanders and tourists alike. The Wapp gives the chance to combine a good offline map, with GPS location along with plenty of info and photos for each hike. I just tried to do the kind of app that I would use myself.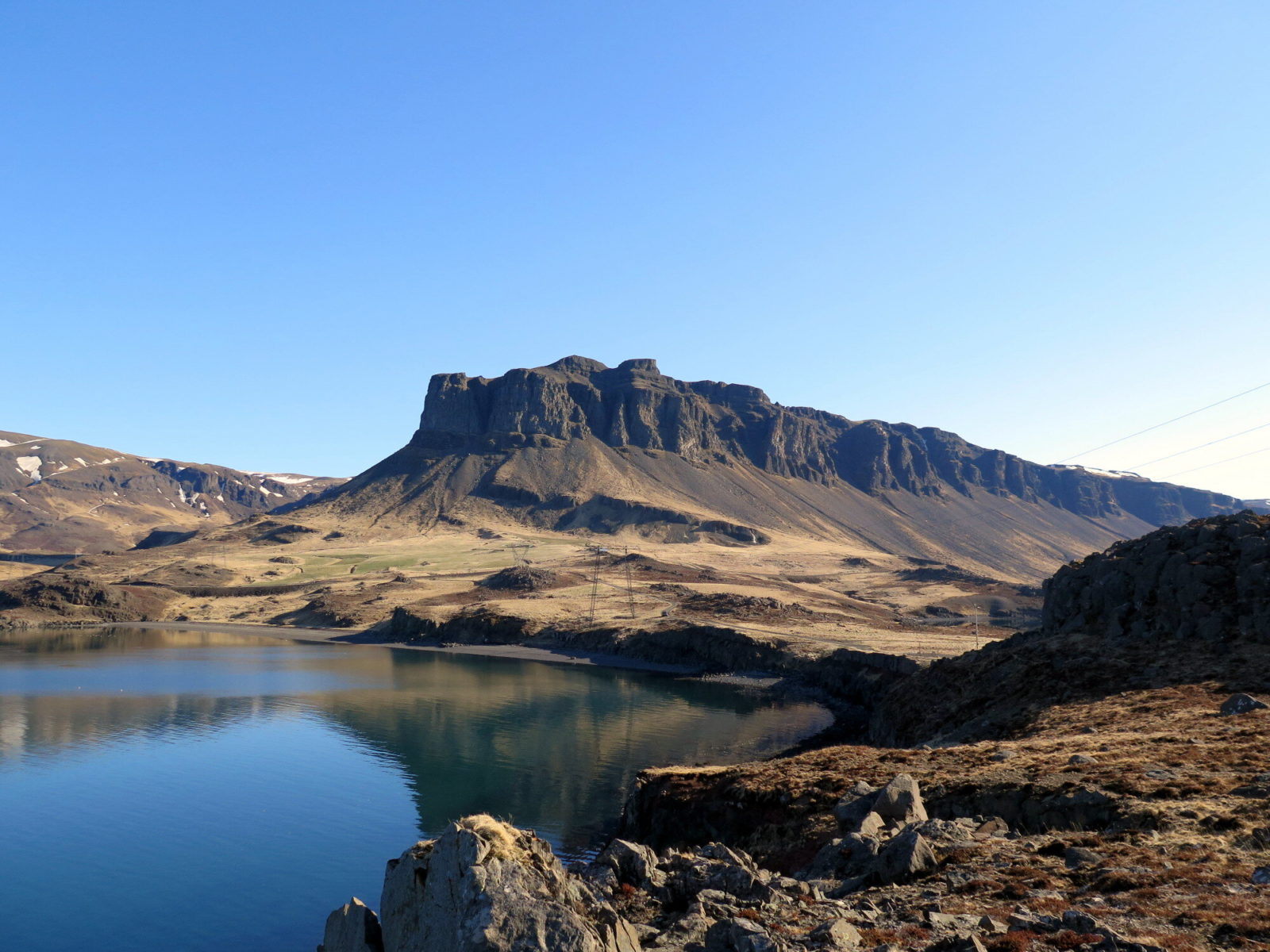 You have about 35 trails on the app for Iceland hiking trips, will you make any additions?
The Wapp was only published in November so you could say we are still in the start phase. The aim is to increase the number of trails so it will reach at least 150 in the beginning of the summer. So it will be a steady growth. I'm cooperating with some of the largest federations in hiking and outdoor sports, with both Katla and Reykjanes Unesco Geoparks and with a number of municipalities. All this cooperation is aimed at increasing the numbers of trails offered and hopefully we will manage to reach our short term goals before the summer. The long term goals are to have 3000 trails in Iceland in the Wapp.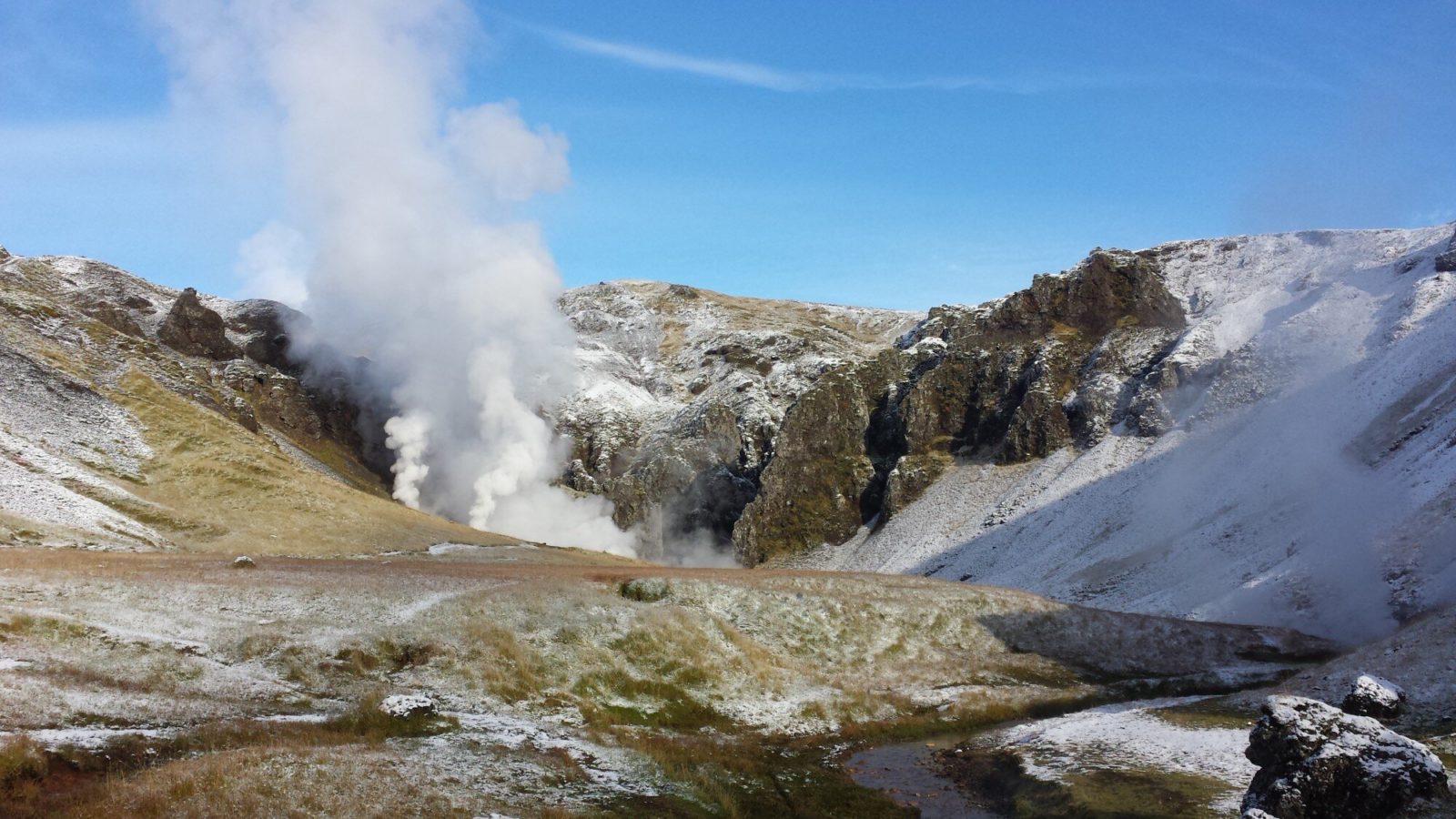 Which hiking trail on the app is the most popular one?
The most popular hike is the Reykjavik Walk. Most tourists stay in Reykjavik and want to get to know the city. We will publish two trails on Mt. Esja soon and I expect they will be popular. Mt. Esja is the Reykjavik mountain so it's popular to hike there. I'm waiting for the Reykjavik Beer Walk to blossom, it's a really nice walk, full of humour and good beer. The author of the walk is Stefan Palsson, a well known historian, columnist in Iceland and a teacher in the Icelandic beer academy. I'm also expecting Mt. Sulur to become popular and some trails in the southern part of Iceland and Reykjanes will be published in the next few weeks. They will probably get their share of attention. Like Fjaðrárgljúfur, I'm expecting a lot of teenagers will want to go there, since Justin Bieber was there in his music video. So there are so many Iceland hiking trips to choose from.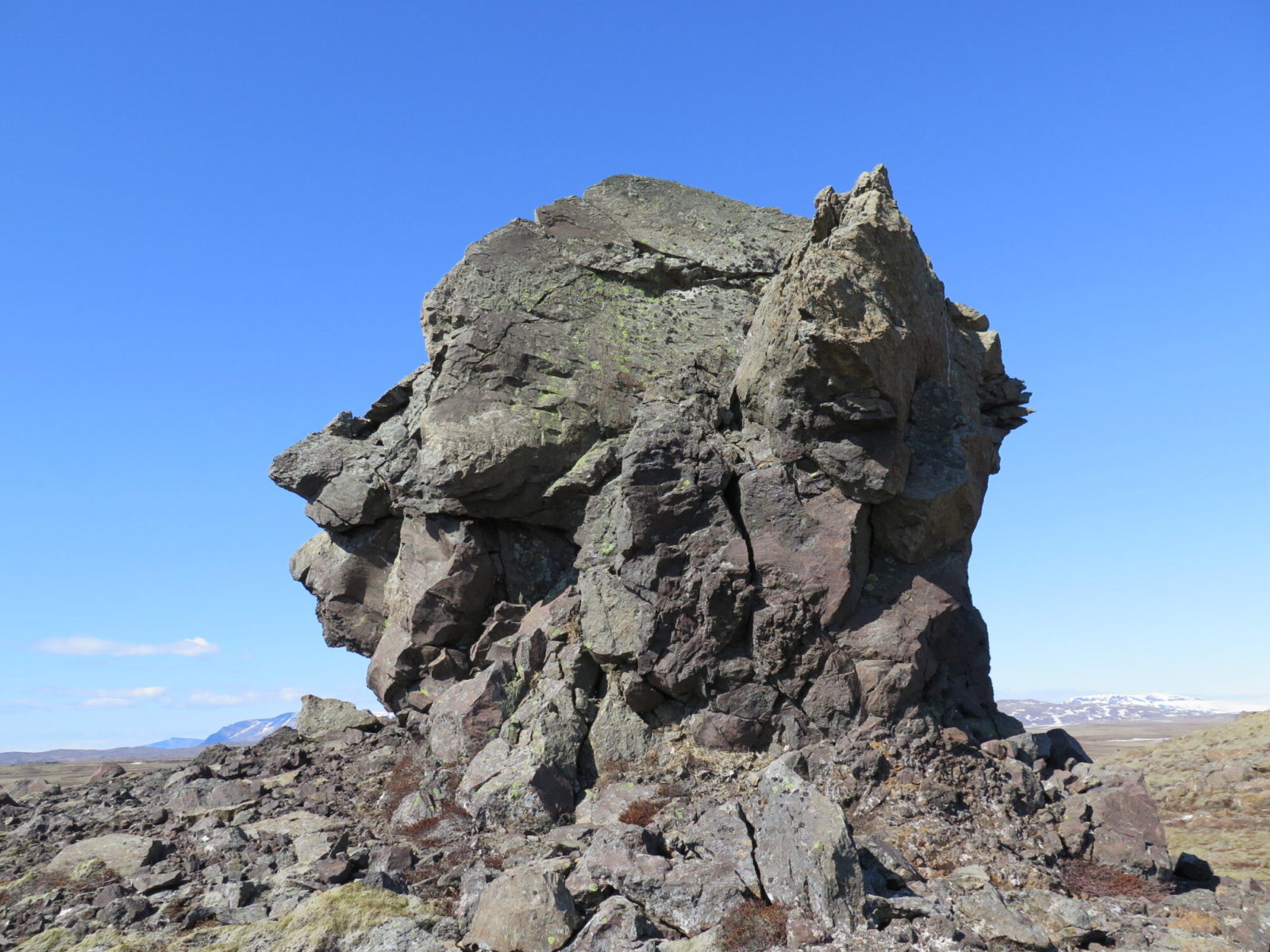 Do you get a lot of feedback from your users, and if so what are they saying to you?
People seem to be pleasantly surprised on how much information and stories are in each trail. Some have mentioned how it gives them a deeper connection with the environment and understanding when they know how people lived and what happened in the old days. Another thing people mention is the Geology and how most trails have explanations on how to "read" the landscape and understand how it was formed. As far as the Wapp goes, the technical understanding is not always the same with people. I just want to stress that the trails are in-app purchase through Google Play or iTunes. People have to have an account to purchase a trail. Some trails are sponsored and therefore free of charge for the user, but they still have to be acquired the same way as the ones that are sold even though there is no transaction.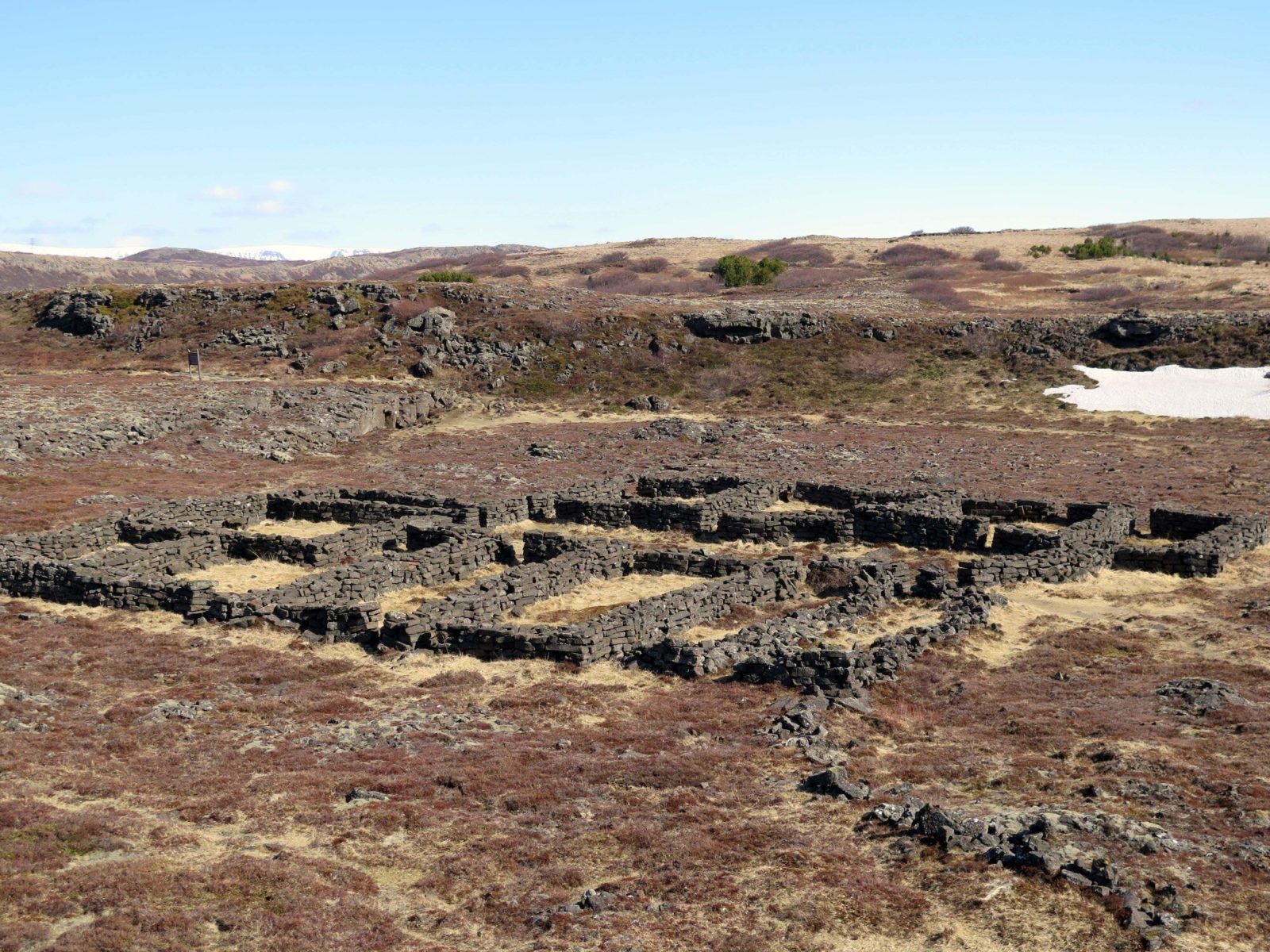 Do you have a favorite route you want to recommend for those who are in Iceland for the first time?
I think each one should be able to find a suitable trail for their level of fitness and interests. If they want to have a bath in a hot river they choose either of the hikes to Reykjadalur valley. Want to see the Blue Lagoon from above? Take the Mt. Þorbjörn trail. Want to tell your friends a one liner when you return home? Walk on Mt. Ok. There is lots to choose from and I promise that all the hikes are interesting and fun. Just skim through the app for Iceland hiking trips and see what you come up with.
Related posts