Accidental Iceland Road Trip Ends in the Best Place Possible
admin, 4 years ago
6 min

read
276
Noel Santillan made the news in Iceland when he erroneously followed the GPS on his rental car to LaugaRvegur in the northern town Siglufjörður, instead of Laugavegur in Reykjavik. It was a five hour winter drive but Noel pulled through. Noel agreed to write about his experience on his accidental Iceland road trip which ended in the town of Siglufjörður. The town has now stolen his heart.
Starting my accidental Iceland road trip
My accidental Iceland road trip started when I landed on Keflavik International Airport. It was about 7:10 am, I got out of the plane went through security got my luggage and went to pick up my rental car and GPS. At the car rental company the receptionist was super helpful, she answered a lot of my questions I had and she put in the GPS the address of the hotel that I was supposed to stay for one night in Reykjavik.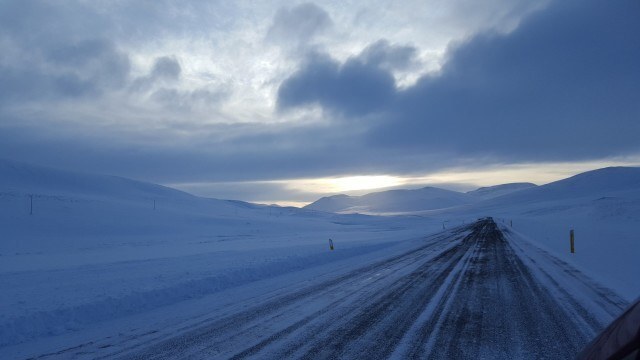 There are good reasons for everything
After driving for five hours I never made to Reykjavik. I made it to a beautiful gorgeous town on the northern part of Iceland called Siglufjordur. Believing the website that I used to booked the hotel was messing with me and put the wrong address on purpose to get more business. I didn't want to lose the reservation from the hotel. There was no way for me to call because my phone wasn't working in Iceland. My phone wasn't working, I couldn't see a map and seeing the map on the GPS was difficult and didn't want to deal with that at that moment. Since I thought that the website where I booked the hotel was messing with me, asking for directions was out of the question.
[amazon_link asins='1786576546,B06X99W1L6,B078SDL799,B01MR5TABP,1631218131′ template='ProductCarousel' store='stuckinicelan-20′ marketplace='US' link_id='72aadc5d-2558-11e8-a96d-bf395e31637c']
Hey, you are in the wrong town!
When I arrived to Siglufjordur I rang the bell door on a house were the GPS told me that I reached my destination. When the person answers the door I showed her the reservation from the hotel. She says "this is in Reykjavik, you are in the wrong town." And laughs a little bit. My second question was if there was hotel close by because I didn't feel like driving 5 hours back. That's the first time I experienced Icelandic culture. We'll call this woman ´Sire´. Sire helps me by changing the reservation at the hotel in Reykjavik and by calling the new hotel and making a reservation for me.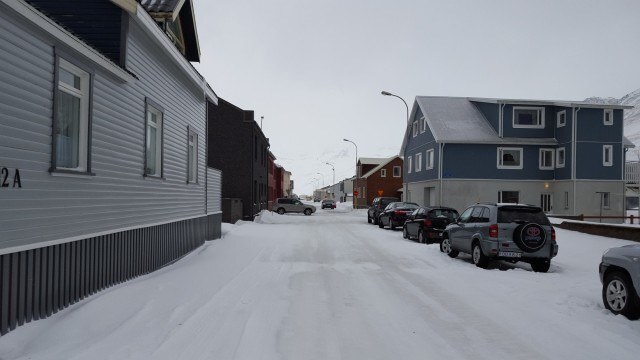 Getting to know the town of Siglufjörður
I thanked her for everything she did for me, because if she would just slam the door on my face I would had provably just slept in the car and figure it out from there. After I thanked her she said this "If I was in your situation I would like somebody to do the same thing I'm doing for you".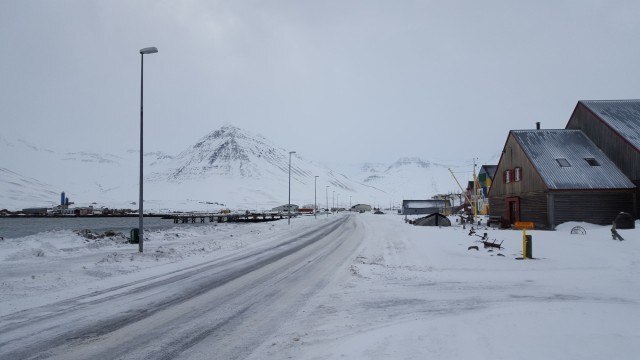 How the accidental Iceland road trip turned out the be the best thing ever
After my accidental Iceland road trip I checked in Siglo Hotel, rest for a little and went out to eat something, after 10 hours traveling all together I was really hungry. I ask for a local place to eat and they send me to a local bakery. The food was amazingly good, so delicious. From the little walk that I did from the hotel to the bakery and back, I felt in love with the town itself. It was very unique, very charming, with beautiful views of mountains and the ocean. Late at the night I found out that it was full of history.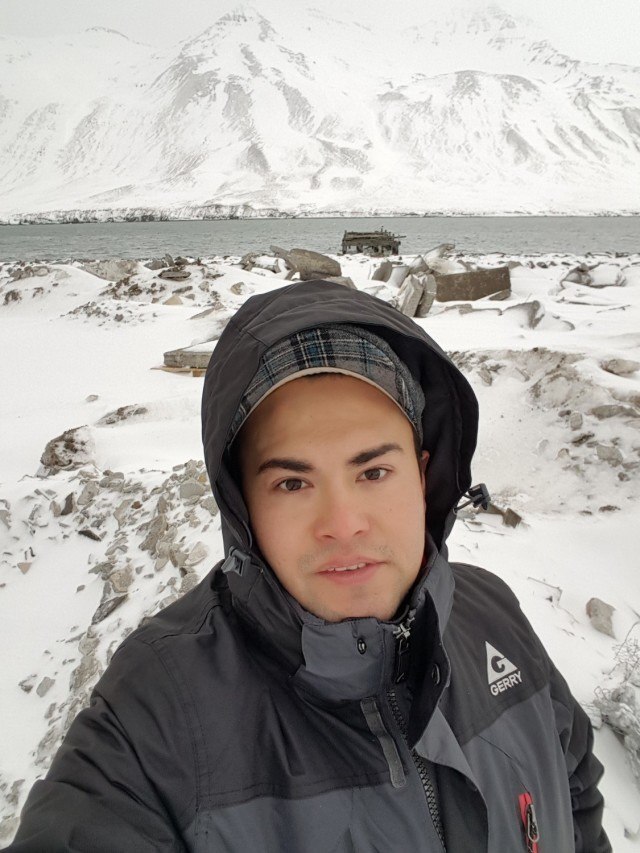 Meeting the locals and making friends
When I get back to the hotel I stopped at the hotel bar for a beer. There I met a wonderful guy. I will call him ´Danni 1´. He started to talk to me like he knew me for years and I was a completely stranger to him. He made feel really comfortable talking to him. Danni 1 also gave me some dry fish and I loved it. At 11:15 pm I go back to the room and tried to sleep because I had a long drive back to Reykjavik.
Becoming an overnight celebrity after the accidental Iceland road trip
Little did I know that my plans were going to change. At 9:00 am I go down to the front desk to check out of the hotel. One of the receptionist told me, "are you sure you want to leave? You got a little famous in Iceland" and hands me 4 number of journalist that want to talk to me and offers me a complementary night at the Siglo Hotel.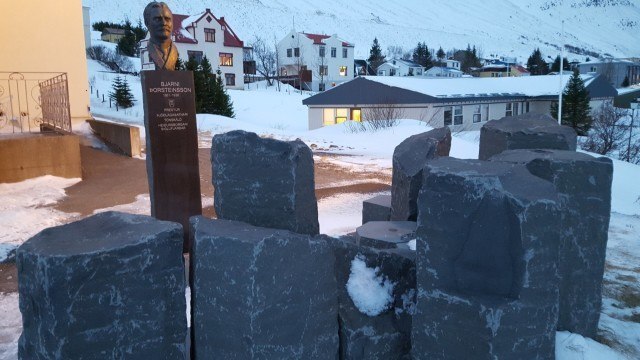 Siglufjörður town and its peoplea are just wonderful
The second day in Siglufjordur was even greater than the first one. I walked more around town and was taking as much as I could from it, looking at everything. Back at the hotel I meet ´Danni 2´. I asked me if I wanted to eat meat soup and it was incredible, so tasty and filling. Then I met ´Saeu´, she was super nice to me and helpful as well just like everyone I talked to in Iceland. She took me two towns over to her home town so I could get some black sand to bring back home. I ask her why was she being so nice and helpful to me and she said "simple Noel we treat people like we want to be treated".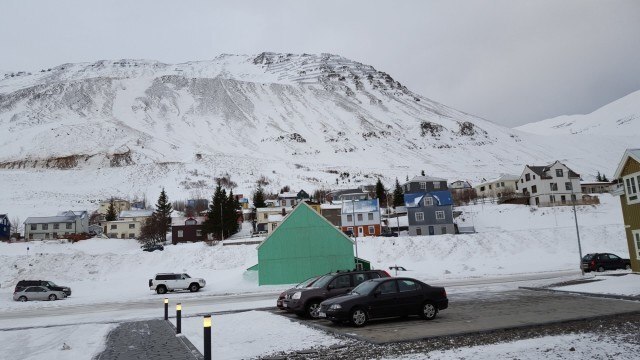 Getting safely back to Reykjavik
I met another fellow American that helped me so much as well. He told me he was going to Reykjavik. I asked him if I could follow him there and he said yes. Thanks to him I made it safely to Reykjavik. I'll end with this. If you are feeling adventurous like I was and want to experience something very special like I did. You should travel to that beautiful town with beautiful great people, with amazing scenery and history. If you want to experience the real Iceland go to Siglufjordur, you won't regret it. If you do decide to go say hello to all my friends. Tell them that I miss them and can't wait to see them again. I love Iceland, I love the Icelandic culture. I left my heart in Iceland and I need to go back to get it.
Related posts