Shaun Alexander highly recommends that you explore Iceland by car in winter. Of course always follow Safe Travel and the advice given there to the letter. Also, study the do´s and dont´s of driving in Iceland. Shaun is a travel blogger and vlogger. You can see more of his Iceland photos on Instagram (user: @shaunalex), more stories on his blog and more videos on his YouTube Channel.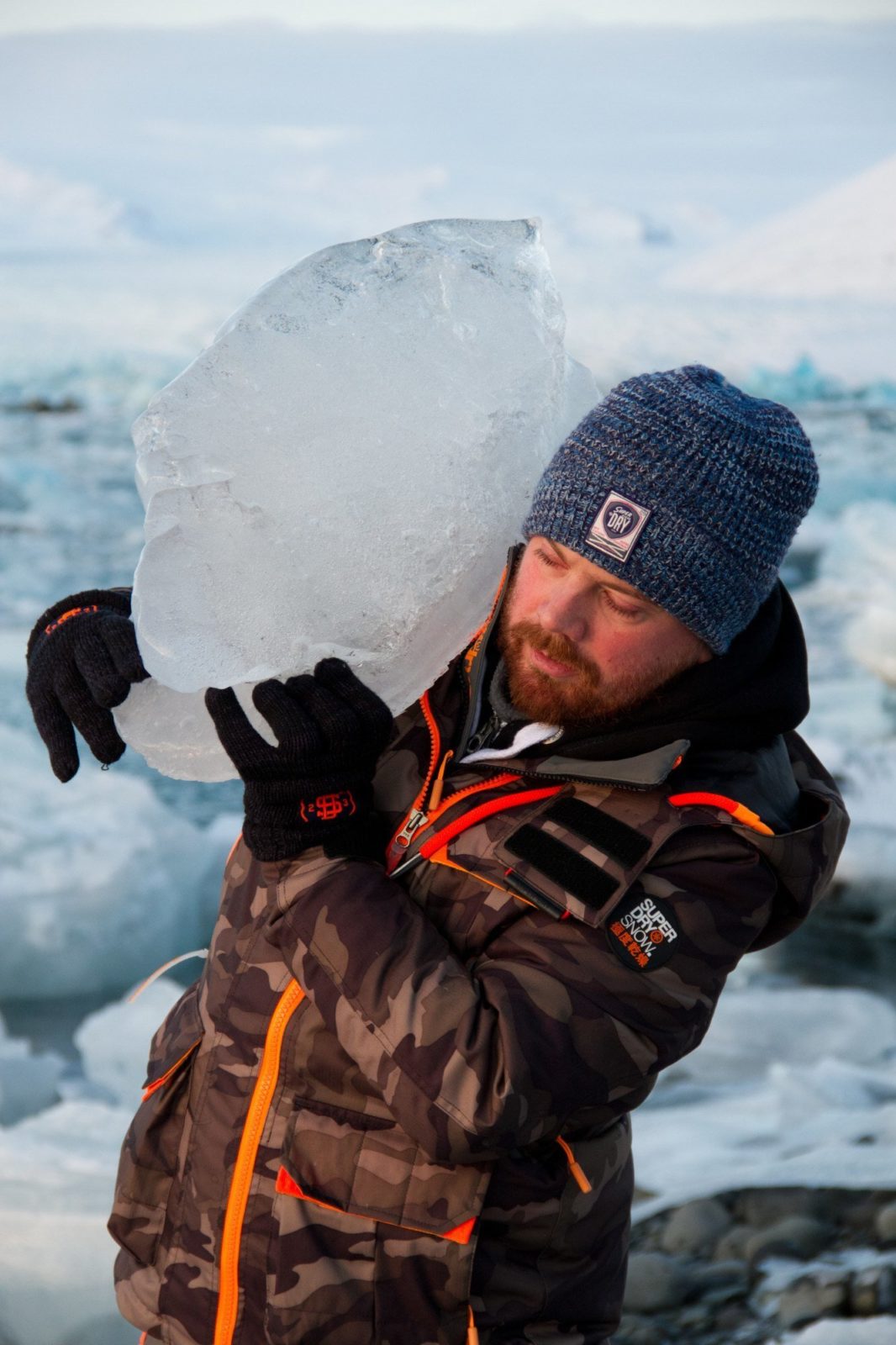 Explore Iceland by Car with your family
My renewed passion for Iceland begun 15,000ft in the air as we descended into Keflavik International Airport. It was a clear night and we could see everything. In the last few minutes before landing, I saw a greenish haze in the sky, about level with the plane. I commented to my family, who mostly had window seats as well, that it could be the northern lights. The notion was dismissed as ridiculous, but I was sure. Once on the ground I rushed outside to meet our hire car pickup guy and asked the question: what is the green haze in the sky? "Oh,"he replied, "that haze is the Northern Lights."He stopped on the way to his office in Keflavik so we could have a better look, but they soon faded. Like giddy children, the 5 of us (my wife Marielle, mum Sharon, dad John and godfather Georg) set off on our 4X4 hire car to our hotel in Reykjavik for the night, excited about the road trip ahead.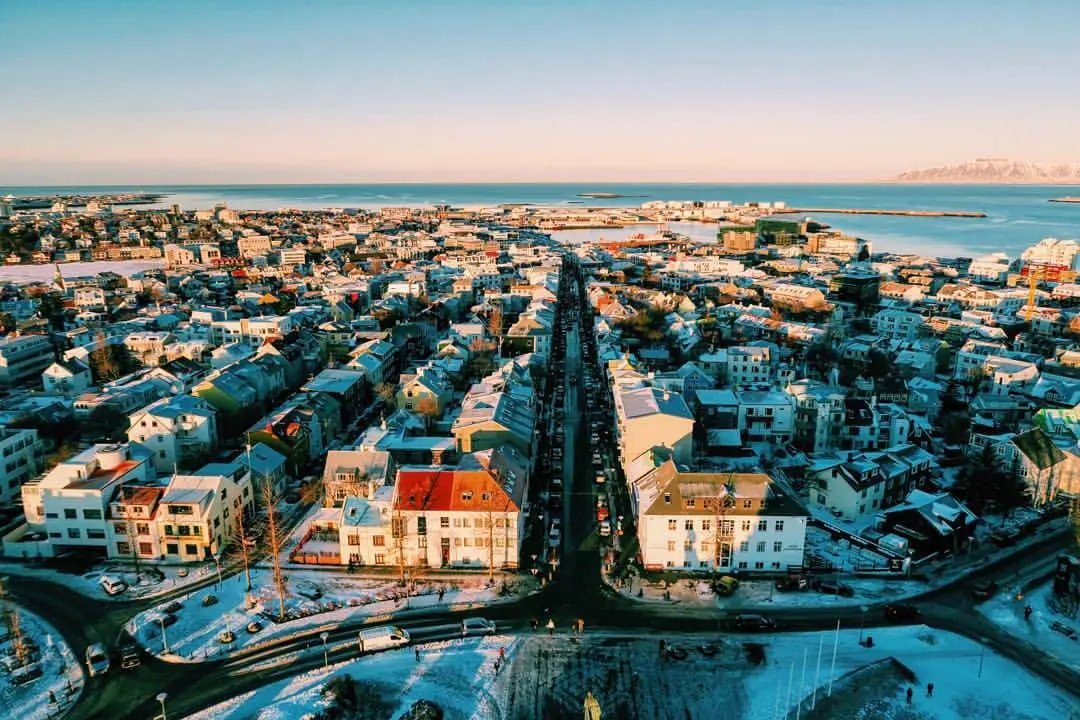 Returning to explore Iceland by car
I' d actually been to Iceland before, on two occasions. Both times, I was there for fishing expeditions and to take photos for the fishing magazine I worked for. I hadn't given anything else but fish (which are plentiful in Iceland) much thought. But times have changed, and I was now extremely excited to rediscover what else Iceland has to offer. I was in charge of both driving and planning our activities, so Marielle and I had spent many hours online researching – including on Stuck in Iceland Travel Magazine (Editor´s note: I find that really gratifying!).
We had 4 days, and Iceland is a large country to explore in such a short amount of time. But four days is one of the most common formats offered for package tours to Iceland, so many readers planning their trip may also find their trip will be four days long. I' ll need another post to describe everything, but I want to share with you two of our most memorable driving experiences from the trip.
The Secret Lagoon: Alternative Blue Lagoon
I had to break some sad news to my family as soon as we set off from our hotel on day one: the Blue Lagoon was shut for renovations, and wouldn't reopen during our stay. This was truly tragic as it was one place we all really wanted to visit. I discovered an alternative though, and it was close to many of the Golden Circle tour sights, so it was decided. After breakfast, we set off on one of the most magnificent driving experiences of my life. I love the snow and,in particular, love driving in it. There was plenty, with most roads in and out of Reykjavik covered in about a foot of the stuff, while roads out of the city were surprisingly snow free – the snow seems to blow across it in drifts, like sand, without settling.
In Good Hands on the Road
There is no way we would have been driving in such conditions in the UK, which would be in a standstill, but Icelanders are made of stronger stuff. There were few road blockages, no crashes, and hundreds of beautiful snowy kilometres of road for us to explore. Two things I believe that possible: first, the amazingly grippy winter tyres with studs on the car, and secondly the car itself, which was a brand new Hyundai Tucson with an intelligent 4 wheel drive system. We were in good hands and didn't slip once, although were taking it easily and very vigilantly.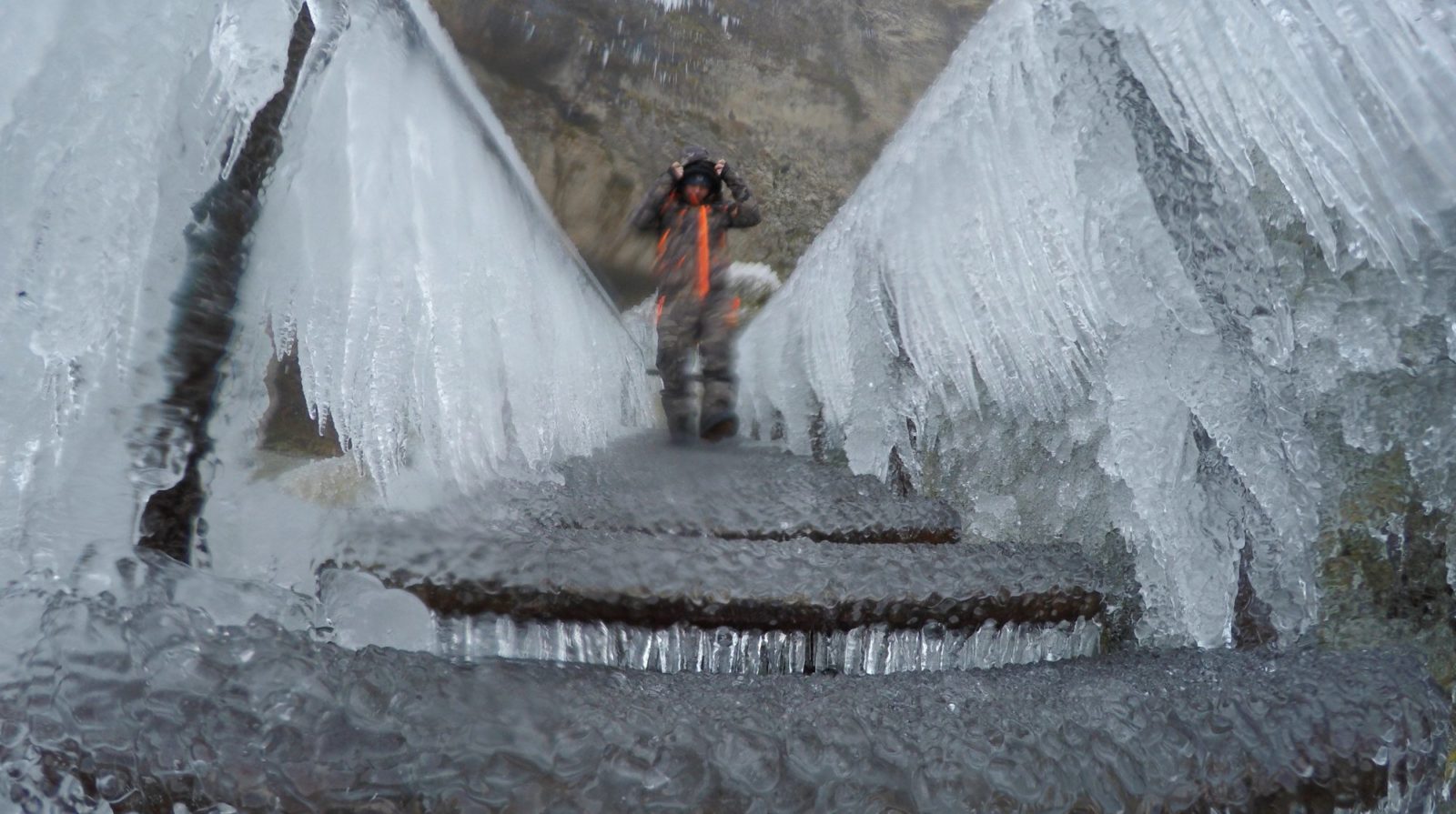 Magnificent but Freezing
We stopped at the famous geyser and Gullfoss waterfall for photos. Both were magnificent in their own way, but utterly freezing. We lasted about 15 minutes at each in temperatures of around -10. Luckily we were dressed for the occasion, but I really must enforce this fact. Even just stepping out the car and walking a few hundred meters in Iceland in the middle of winter will kick you in the backside if you aren't dressed appropriately. We came fully loaded with proper ski clothing and stayed warm. I highly recommend you do the same.
Driving from Gullfoss to the Secret Lagoon
Before dark, we drove half an hour from Gullfoss to Gamla Laugin, the so-called ' Secret Lagoon' . This was to be our Blue Lagoon alternative hot spring for the trip and, we were all delighted to have found it. Although hardly secret, the small pool is fed by a boiling geyser, with the whole pool staying around 40 degrees. It was incredible relaxing and in beautiful settings. We all absolutely loved the experience. The drive home in a blizzard was, shall we say, interesting.
Another planet
On the second day, I' d decided that we would drive to the Jokulsarlon Glacial Lagoon in the south of the country. I' d misjudged the maps, however, and the two hour drive was actually more like 4.5 hours. Given the snowfall through the night, it was surprising we made it all. We had to make a diversion due to closed roads, and drive through some properly deep snow, but once on the coast in the south the roads cleared up. All in all, the drive to Jokulsarlon was one the most spectacular I have ever experienced – better even than the trip to Gamla Laugin.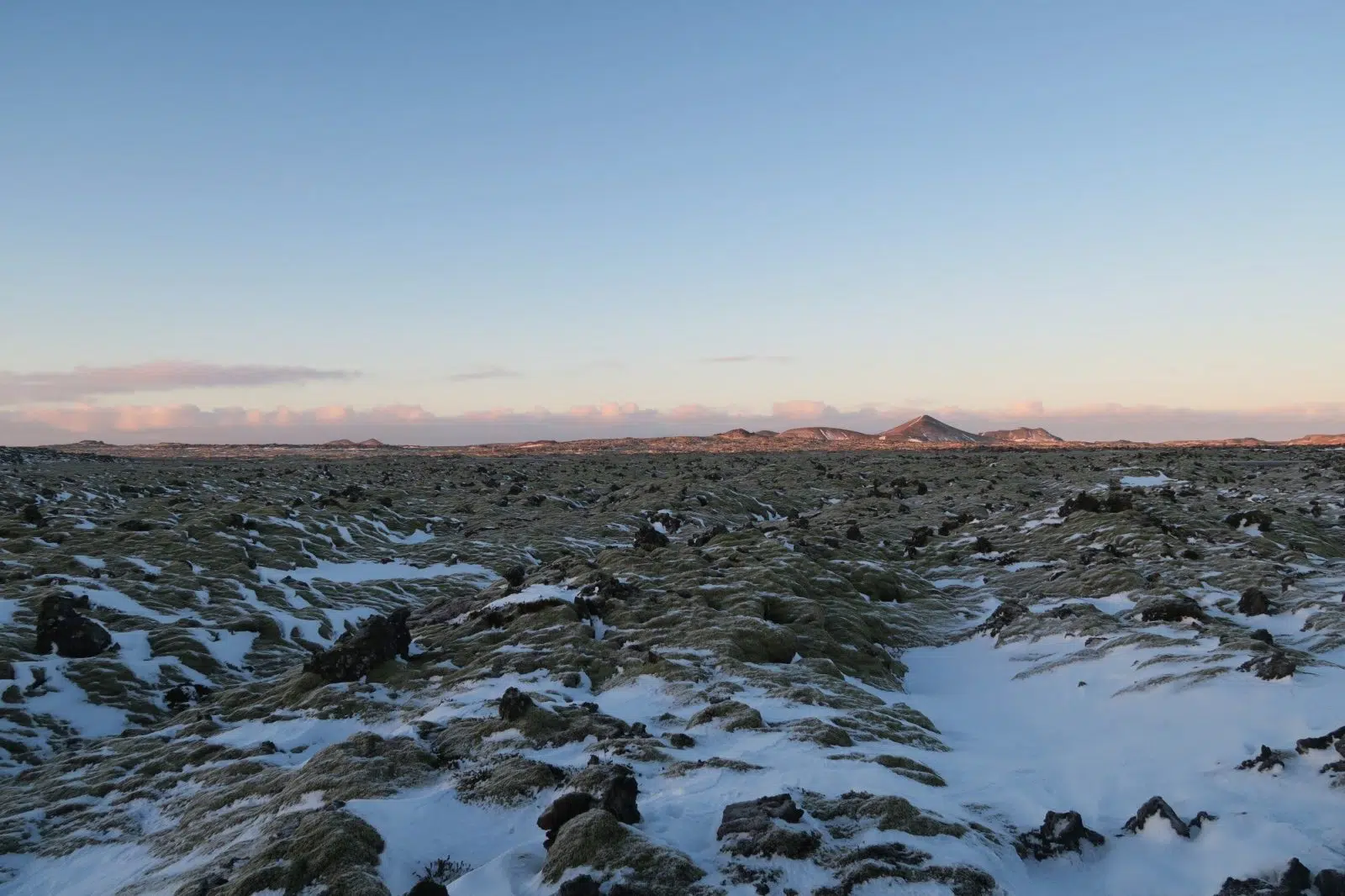 Spectacular Glacier Lagoon
Then, once we finally arrived, the ice lagoon itself was one of the most spectacular places I' ve ever seen. Stunning, bright blue ice boulders the size of cars floated past, while thousands of smashed up ice boulders sat on a beach, with waves lapping around and golden sunlight making everything colourful. I walked across them and my dad did shot some unbelievably spectacular drone footage of the ice fields.

It is sad and ironic that this beautiful place has been caused by human destruction. Global warming is causing the glaciers to melt, and the retreating ice is what has created the spectacular ice lagoon at Jokulsarlon. It left meabsolutely amazed. If you have a chance to goto this place, make it happen. I promise you itis like another world.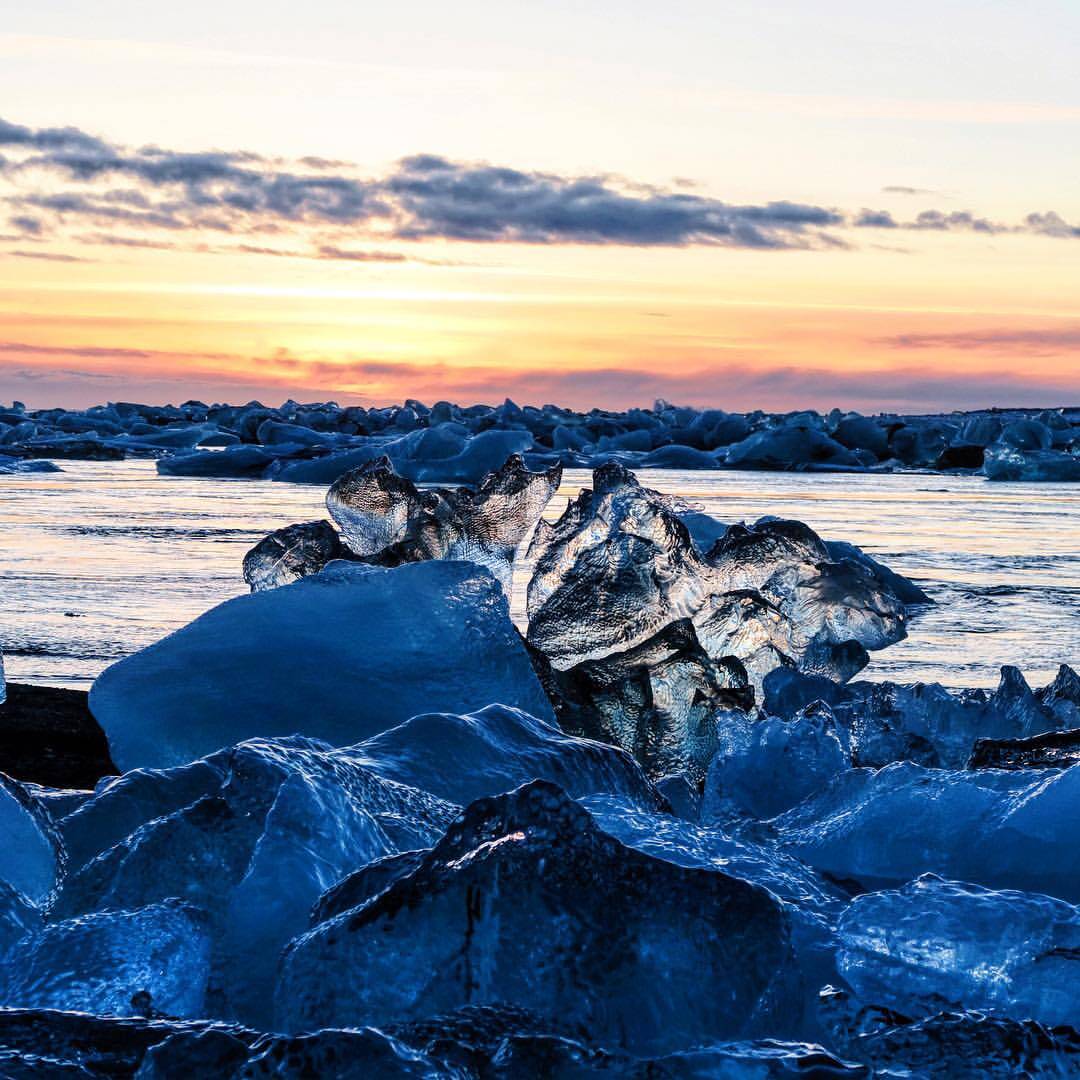 One of the most spectacular sights I' ve ever seen. Darkness finally arrived following a spectacular two hour sunset, but the amazement continued. About an hour on the road back towards Reykjavik, the Northern Lights appeared properly. We had a half an hour show of them dancing and swirling all around us. I have no idea where we were, to be honest. It was a field with a safe stopping point somewhere in the South ofIceland, but we were all totally satisfied. It was a memory I' ll never forget.
Travel by Car
If you want to make the most out of your Iceland trip, there are no two ways to put it. Hire a car! There are plenty tour guides who offer pickup services to and from your hotel, but you will be on their schedule, often lumped on a van/bus and will be at their will. Listen, these tours aren't a bad way to go, but put it this way: if you care about photography as much as I do, there are so many thousands of opportunities in Iceland and you are going to want to stop at every chance to take photos. With your own car, you can do as you please. Please don't be put off by the weather. The roads in Iceland are generally very good despite the weather, handling far better than those in the UK, for example. Hiring a car is cheaper (although not by any means cheap) than doing the tour guide pickup option.
Get airport pickup – the airport is actually far from Reykjavik, and taxis in Iceland are expensive. Most car hire companies will offer you an airport service.
Go big – do not be tempted with cheaper, smaller cars in winter. These might be fine in summer but you will be dealing with serious weather in winter and you will need a car that can take it. I had a brand new Hyundai Tucson and it handled everything.
Go new –again, don't skimp. You can find cheaper options for cars with an older age. You will likely be driving to places often hours from help if anything goes wrong. Often, in the countryside you cannot spend too much time out of the car in the middle of nowhere because of temperatures. The last thing you want is something happening at night.
Load up – in all ways you can think of. Services outside of Reykjavik are widely dispersed. Go to one of the many 24/7 shops and get supplies. Sandwiches, chocolate, water, juice. Think of things that you could sustain yourself on for 24 hours. Just in case.
Get the full package – Iceland takes its toll on cars. Stone chips, ash, slipping on ice. Get the top insurance lines for peace of mind because there are so many things that could happen in winter. Give yourself peace of mind. Oh, the full package usually includes in-car Wi-Fi and, as if by some kind of wizardry, ours worked perfectly wherever we went in the country.
Related posts