Why You Should Visit Iceland in Winter
Stuck in Iceland, 4 years ago
11 min

read
338
Words and pictures by Peter Riederer
Because almost everyone goes to the south of Europe in winter, Me – Peter a 33 years old IT-Department leader and my friend Marc a 36 years old Sales Operations Manager from Munich – Germany decided to buck the trend and head to the north visiting Iceland, which is the uprising star of travel destinations for 2015.
I really don't know when I got caught by the Icelandic-Virus, but I have to admit since I got infected there was no way out. From then the Icelandair Website was my new best friend. The day has come and the Superdeal offer was really a great bargain, and the numbers of the credit card were entered immediately into the booking machine.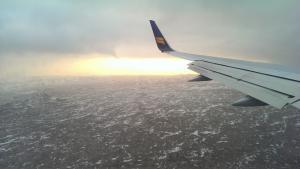 After a long waiting time (more than 60 days) THE day had come and we went to the Munich Airport starting the Icelandic adventure. Check-in, luggage drop off, security and boarding worked smoothly and the flight was easy peasy. We landed in Keflavik and the nightmare began. Due to some strong gale warning there only was one gate in use and we had to stay about 90 minutes in the plane before we could get off. Another 2 hours later we got the luggage and took the FlyBus getting to our hotel. Arrived at round about 10 o' clock in the evening we decided to do a short walk visiting the Hallgrímskirkja. Staying in front of this wonderful big church enjoying the Icelandic breeze let us forget all exertions from the trip immediately.
Day 1 – Reykjavik Part I
After the breakfast we met Auður from #iheartreykjavik at the Hallgrímskirkja for the walking tour.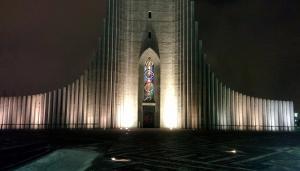 Dressed well (Long Johns are a must if you only wear Jeans), always ready to take a picture, Auður showed us around the city and told us a lot of things about Reykjavik, Iceland and so on.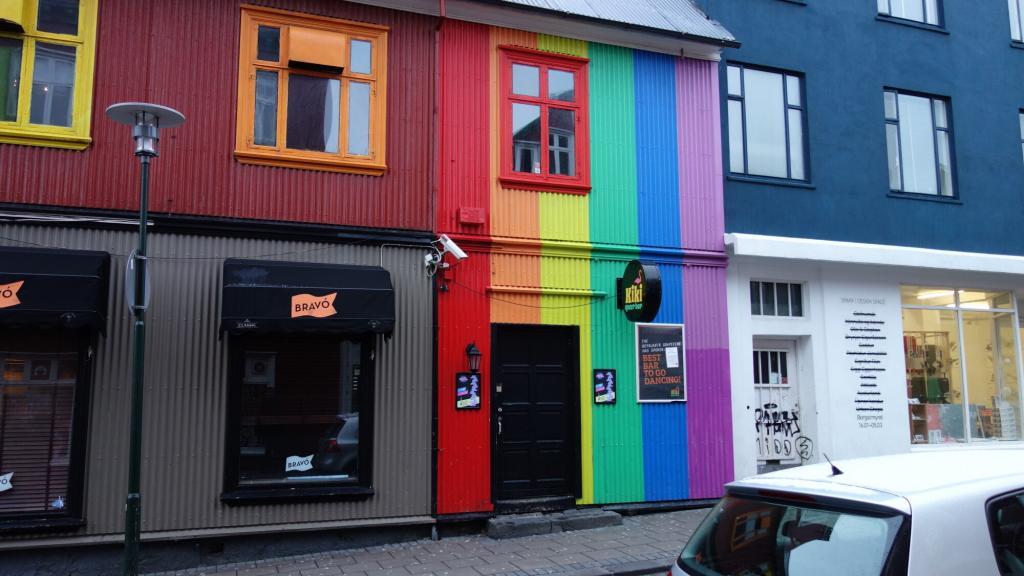 It was not a boring historian's tour but Auður made us understand the city with its history, its must see places, its cafes, bars and restaurants. Just amazing. In the afternoon we walked up and down the Laugavegur and visited of course the Penis-Museum which was quite a lot of fun too.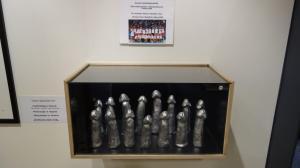 Day 2 – Reykjavik Part II
Just a breakfast later we got our car from the rental company, a really nice Kia Sportage AWD SUV. We decided to drive to the Kringlan shopping mall. Being used to Munich, a very busy city, the mall seemed just like closed because there were only a few people around, but of course all stores were open. This was a very relaxing shopping experience.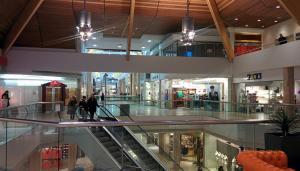 In the afternoon with some snow we tried our luck at the Laugardalslaug outdoor pool.
This was either pretty nice, enjoying all the warm hot pots and pools while it's very cold outside. And it's definitely a must to climb up the tower and slide down the funny waterslide. Thank god it was heated!
F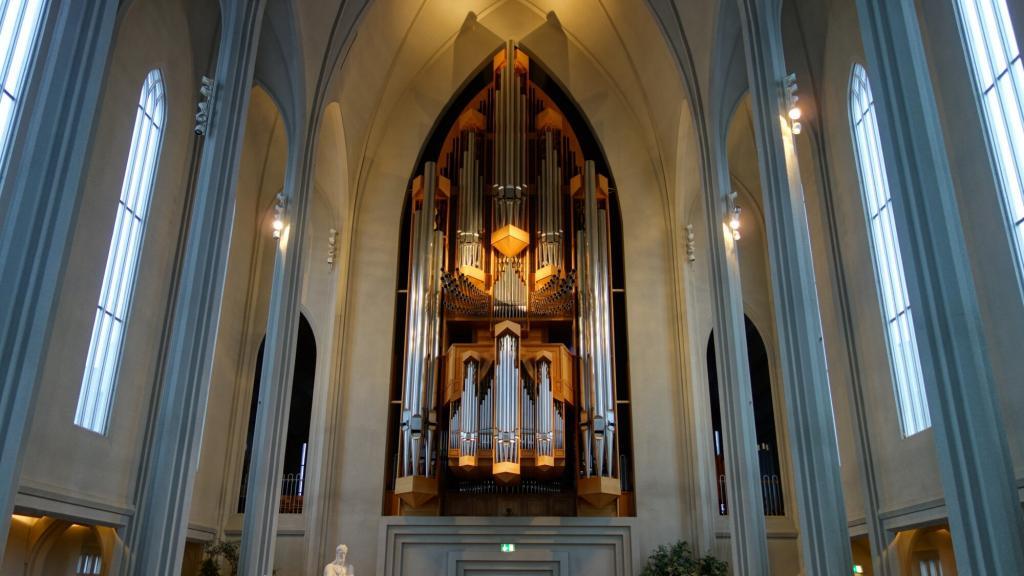 Being hungry we drove back to Hallgrímskirkja and got some snacks at a small funny kiosk next to it. I think there is nothing you can't buy there.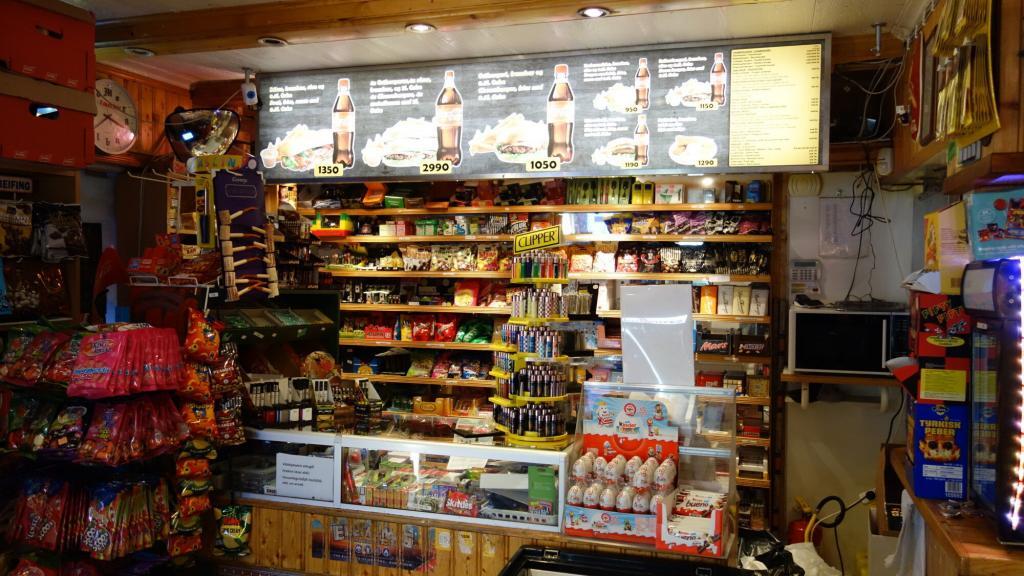 Back to the church we could listen to some nice organ play which was amazing. As by now the sun had come out it was time to go 70 meters higher to the top of the church. You don't need to be afraid of the walk, they have an elevator. The stunning view from the top is just awesome. You really shouldn't miss it when you are in Reykjavik.
Day 3 – The Golden Circle
When visiting Iceland the Golden Circle tour is definitely a must see.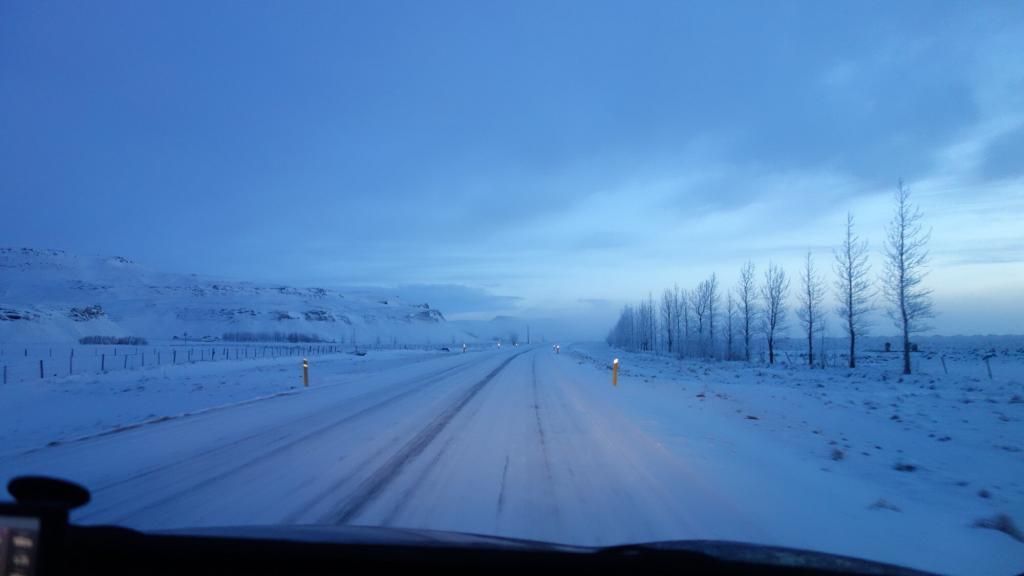 So leaving Reykjavik and driving to our first stop Þingvellir we had some great sunshine and a stunning view over the mountains, so we were quite happy expecting a wonderful sunny day.
But the Icelanders often say: "If you don't like the weather, just wait 5 minutes", which happened really many times, but there is one bad thing on this slogan: It can happen vice versa as well, hence we had almost every weather while doing the tour: From snowy icy roads, foggy landscapes to clear blue skies with a lot of sunshine and a lot of wind. Nevertheless the whole trip was great and we really enjoyed it. After Þingvellir the next stop was of course Strokkur (The famous Geysir) and then Gullfoss. Driving the road 35 back to Reykjavik we actually would do a stop at Skálholt Cathedral but we didn't find it on the first try and because it was already getting dark we decided to skip it and go straight back to Reykjavik.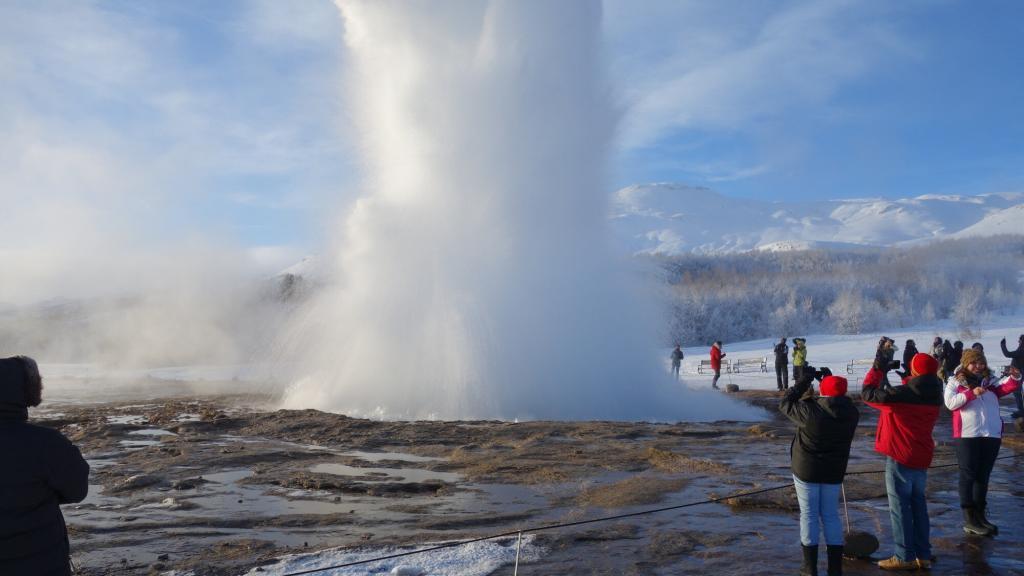 Day 4 – The Waterfalls, Reynisfjara, no Vík and my silly mistake
This day was one of the most beautiful days and the one which I will never forget. I created a nice tour which should include Seljalandsfoss and Skógarfoss Waterfalls, Dyrhólaey, the black beach at Reynisfjara and of course Vík as I wanted to see Puffins! Driving down the ring road 1 to the south east we had another great sunny day and were very pleased about the nice weather. It was very windy and sometimes we didn't see the road due to the very strong snowdrifts but enjoying the great landscape was just awesome. After visiting the first waterfall Seljalandsfoss we arrived at Skógarfoss, which was really stunning.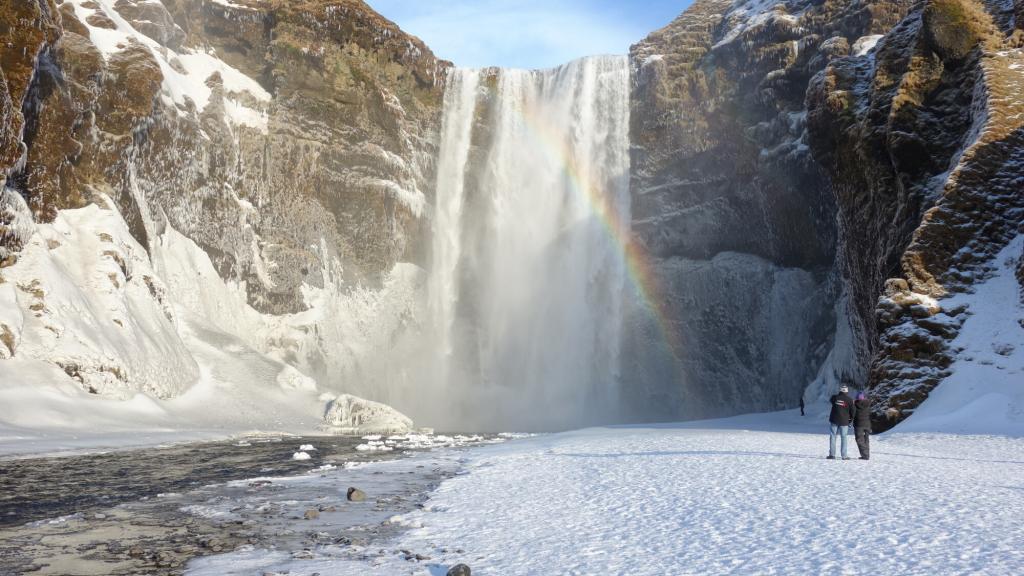 The wind was really strong on this day, but nevertheless we took the way to the top enjoying the amazing panoramic view. Like on the other days we had some nice coffee at a small restaurant next to the waterfall. The Cake was already sold out for the day, but they recommended some nice lamb soup, which was fantastic.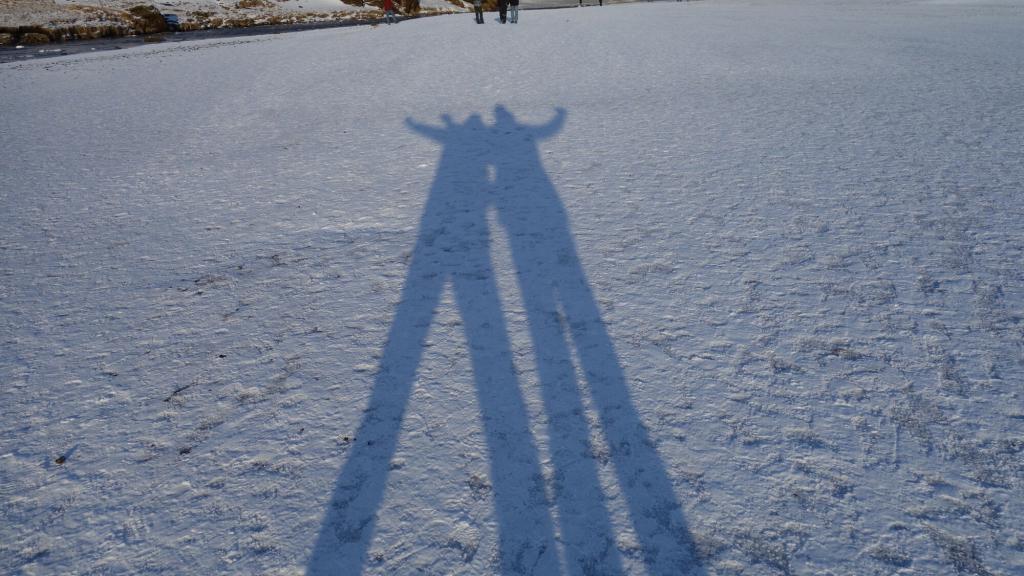 The next stop was the Lighthouse of Dyrhólaey which was just breathtaking – Goosebumps included.
On the way to the top we sometimes were a bit scared about the snowy roads and if we really should go there, but getting more and more used to the car and the road conditions we finally got brave enough. Walking around on the top, you can't imagine how it felt. It was definitely one of the best views I had on Iceland. The awesome panoramic landscape, the black beach, the ocean on the other side, enjoying the fresh air, the sun, the clear blue sky – this is 100% pure Iceland!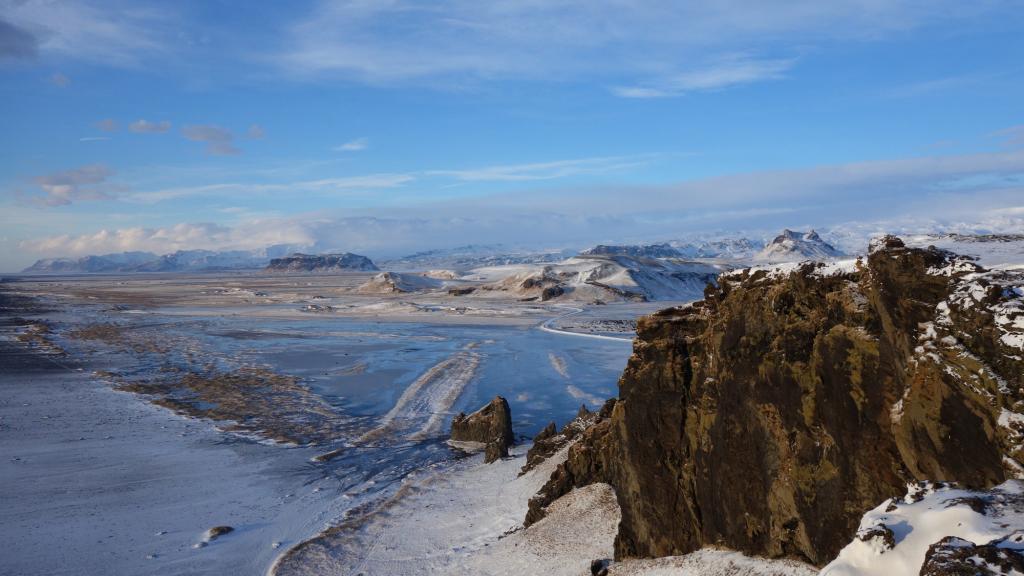 But of course we had some other stops on our tour and we needed to go ahead, so we drove to the other side to Reynisfjara beach.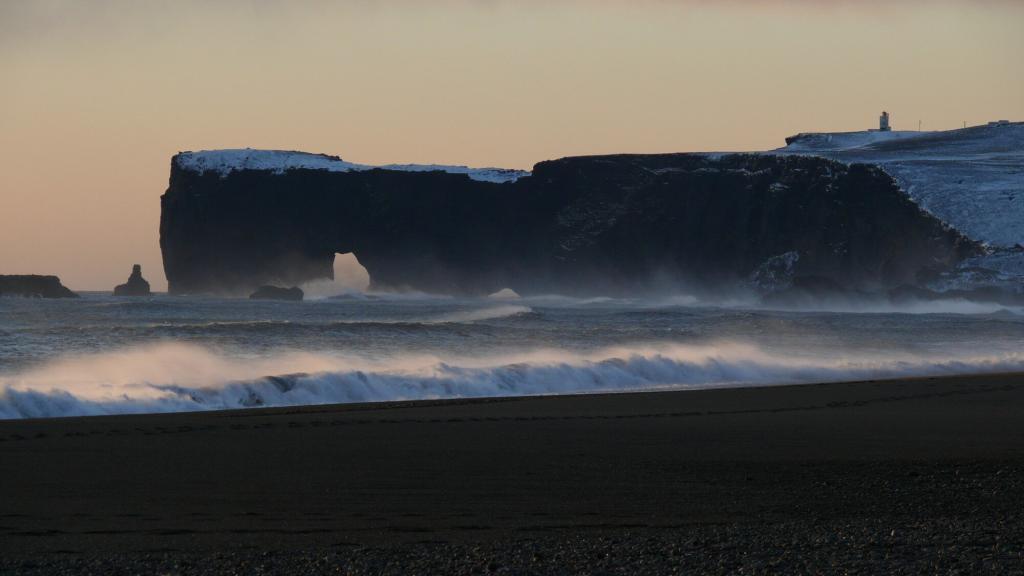 This was either a very stunning place to be. We really enjoyed the black beach, the Basalt columns, watching the waves, etc. After taking a lot of pictures and filming 2, 3, 4 and more waves, I finally got caught by the last very big one. The wave was too high and fast, or I was too slow, we still didn't find the right answer for this stupid mistake. Of course I read the signs that you should be careful, and of course I wondered why there aren't any footprints in the sand while walking around, but overwhelmed with emotions of so many great views, I just forgot it at once. As you can imagine the tour was over immediately. Glad we had some towels and extra clothes in the car, but not enough so we had to go back to the Hotel. Due to this mistake the new Sony cam died which annoyed me most (and it still does today).
So don't be stupid and don't think nothing will happen, read precautions thoroughly and if you are unsure ask someone before you want to do things which might be/get difficult.
Day 5 – Reykjanes Peninsula
Recovered a bit from the last day, another great adventure was waiting for us. We decided to explore the south west of Iceland – Reykjanes Peninsula.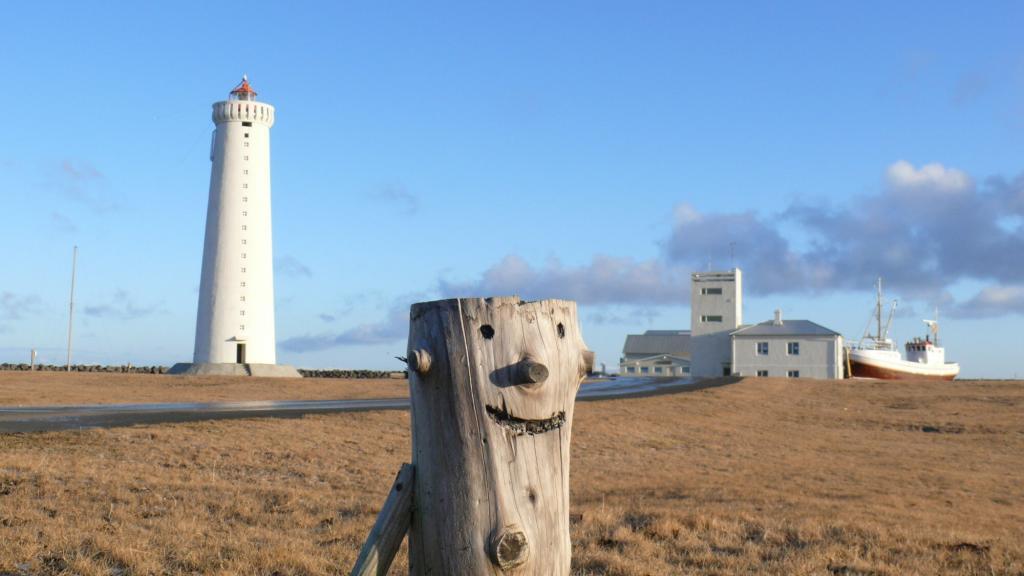 We drove around and visited Garður, Sandgerði, Grindavik, the Blue Lagoon, Krísuvík, Seltún the Geothermal Area and lake Kleifarvatn.The small towns were really lovely, the scenery and views while driving around just breathtaking. So many great places, different surroundings full with emotions and Goosebumps.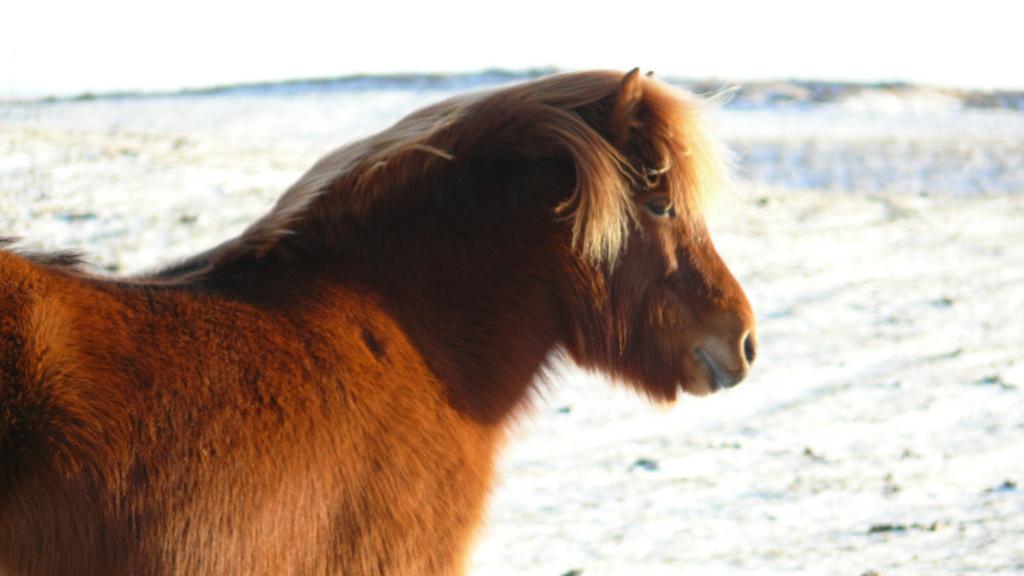 We also saw some Iceland horses with their furry hair, just like teddy bears. Discovering Seltún the Geothermal Area, I really had to struggle with the sulphuric smell in the air. If you are a guy like me, who can't even bear the smell and taste of boiled eggs, you'll just find it disgusting. But discovering the solfataras, fumaroles, mud pots and hot springs was really amazing and you must not miss it. Hint: Just get some clips for your nose and you will be fine. Another stunning view was Kleifarvatn lake. With the sunset already starting the view over the sea was amazing.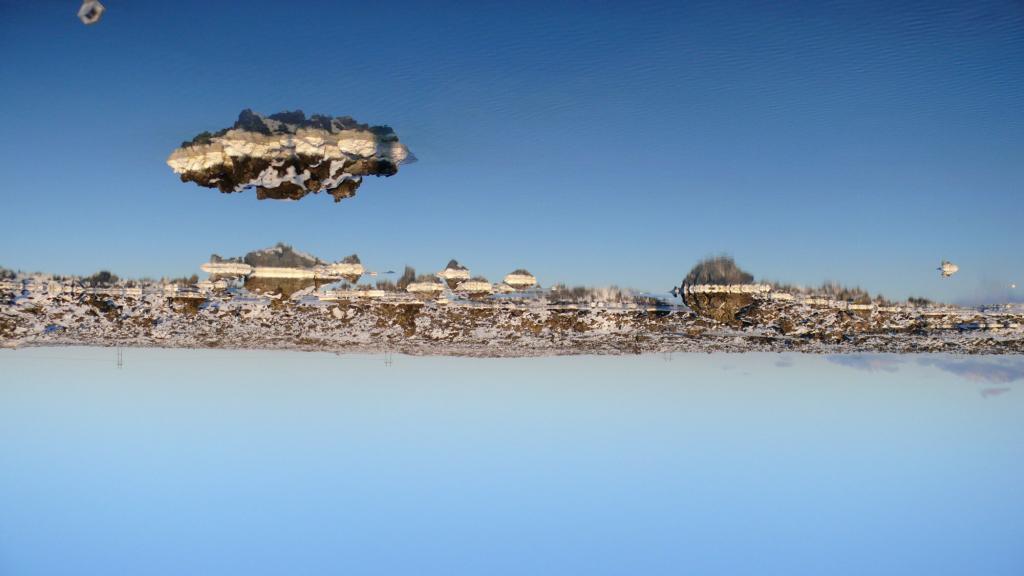 Coming back to Reykjavik it was already very late but we decided to drive up the hill next to our hotel, because we read on twitter there might be some northern lights showing. And yes! – we had luck and were able to watch some. Not really strong due to the city lights, but they were there!
Day 6 – Snæfellsnes Peninsula
The last day of our tour was reserved for the Snæfellsnes Peninsula and Olafsvik was our goal. We took the direct route through the tunnel to Akranes which was quite funny, because you feel like you first drive to the middle of the earth and then back again.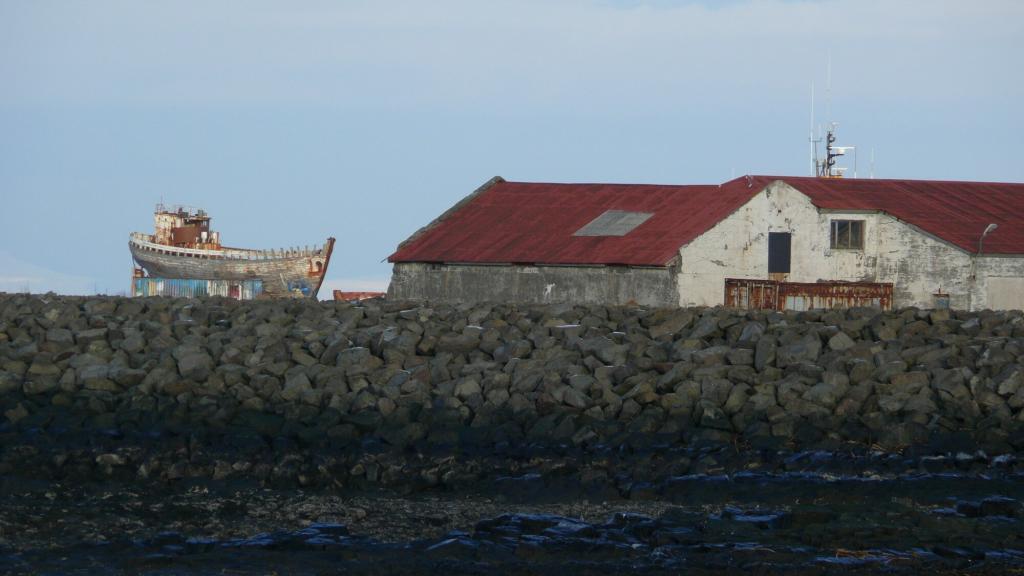 Borgarnes was the next stop and then we went up the ring road to Snæfellsnes. After a nice trip with a lot of fantastic landscape it was only a few more Mountains that barred our way to Ólafsvík.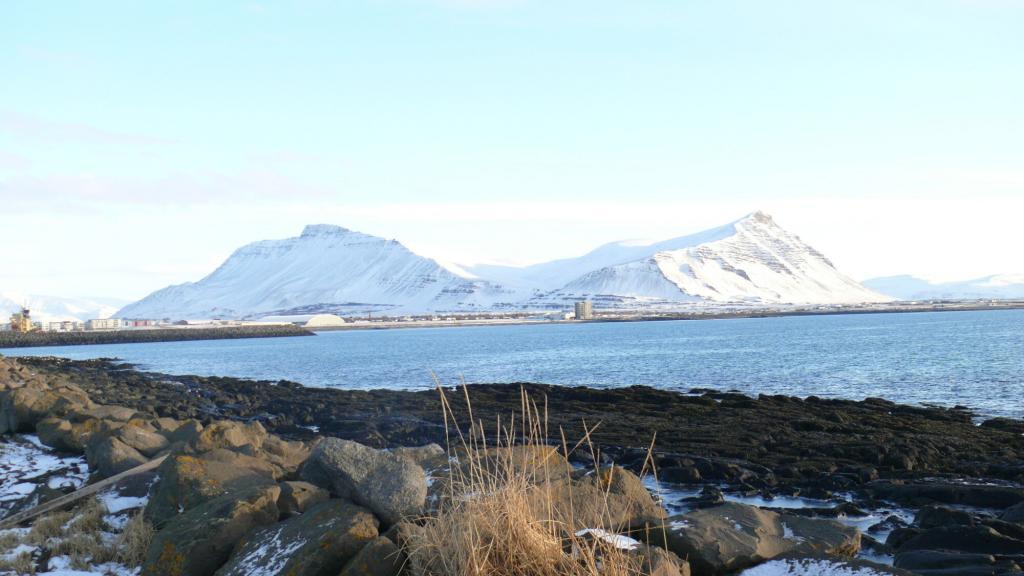 But when you see a curved road rising high up and road signs that make a very clear state about having to have snow chains mounted on your car, it's easy to get a bit scared. And due to our experience from the day before, where we had to drive up and down a snowy icy road over the mountain top getting to Krýsuvík we got pretty unsure. Being not brave enough we decided to turn over and go back. This time we took the much longer trip through the Bay of Hvalfjörður.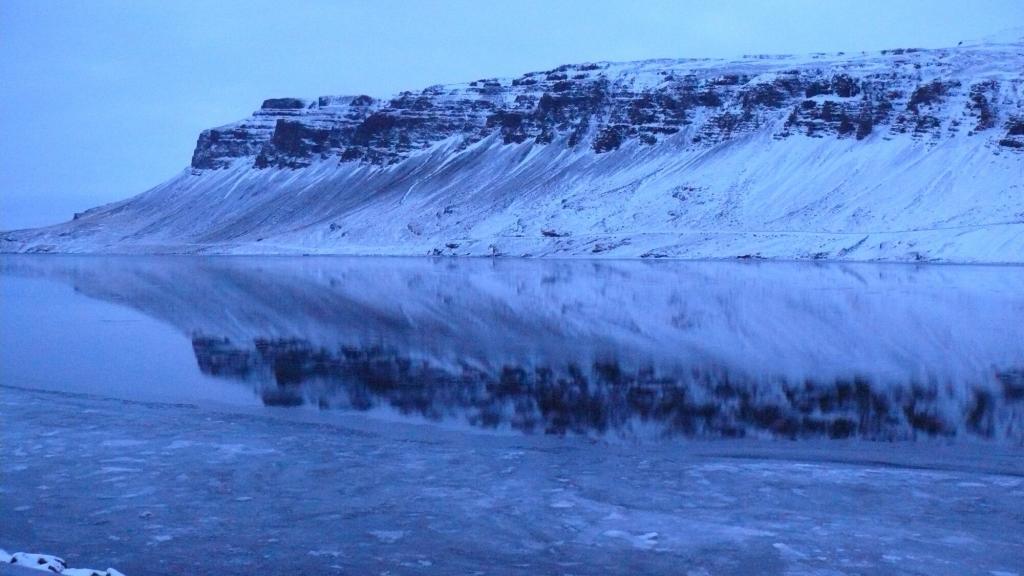 It was really a long trip with our car, but it was worth every minute. So many fantastic views and landscapes.
Day 7 – Back to reality
This was finally the last day of our trip and also the day to get home. Being good Germans we arrived early at the airport. Too early! Life there does not start before 6:30 am and so we're still sorry for having kicked out of bed the guys from the car rental company. But they opened up early for us and also granted us a shuttle service (free of charge) to the airport, so just amazing service! Thanks again!
A summary of our trip to Iceland
Visiting Iceland was one of the best ideas we ever had. So many fantastic views, breathtaking moments, stunning landscapes and many many more. It does not matter in which season you want to go there, because every season has its own charm. And if you are a bit fussy regarding the weather I have to say that you don't have to be. Just get the right clothes and you won't care if it's windy, sunny, foggy or whatever. And yes Iceland is a bit more expensive than other countries, but it's worth every cent. We had a lot of great food, great coffee, great cakes etc. and it always has been very very good quality. Our first 7-Day-Trip to Iceland was just a small and fast excursion. I think we could at least spent the twice amount of time just exploring the above mentioned spots, because there is so much more than just heading from spot to spot. In our case it was more like a fast run-through for beginners who want to get to know the country for the first time, but we were really glad doing this. Last but not least: This was not the first and not the last time visiting this fantastic island! So be prepared we will be back soon!
Takk Takk Ísland!
Related posts