This is how you photograph Iceland
Stuck in Iceland, 4 years ago
8 min

read
130
Michel Hammann is a Dutch, veteran travel and nature photographer who has vast experience travelling around Iceland. He feels completely in his element in vast, rugged landscapes untouched by man. He enjoys travelling the world looking for remote and extreme wildernesses. In recent years, he has discovered the Arctic destinations, Alaska, Spitsbergen and Iceland. He is not perturbed by the fact that it can reach 20 degrees below zero, as long as the light is good. If it isn't, he waits until it is.
We at Stuck in Iceland were intrigued by his extensive collection of videos and photographs from Iceland on his website (www.album-editions.com / www.iceland-editions.com ) and requested an interview. Michel was kind enough to agree to our request, so here it goes.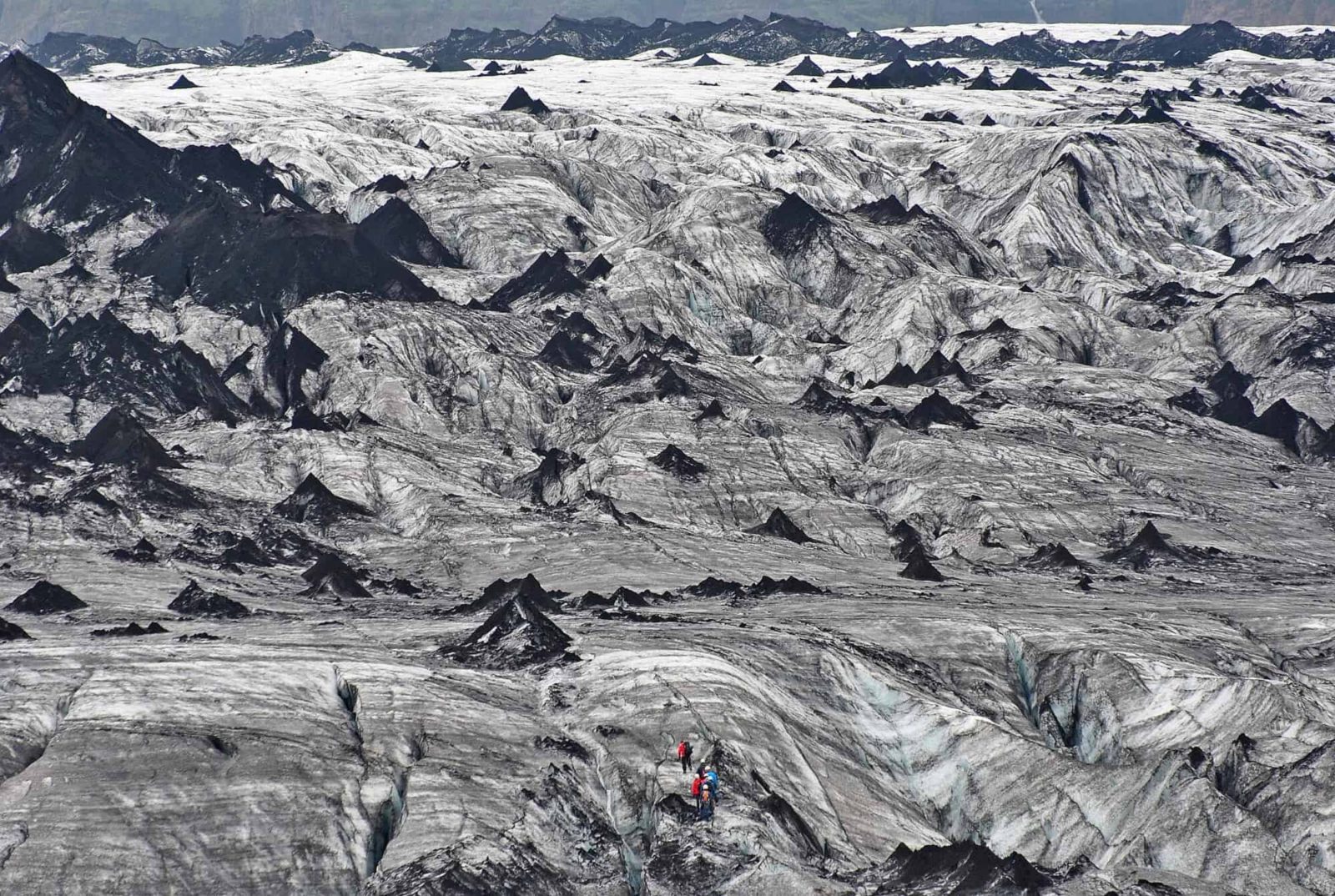 When did you first visit Iceland and what brought you here initially?
Iceland had been on my bucket list for a very long time. The eruption of Eyjafjallajökull in 2010 was the decisive factor and I started preparing my trip. Good preparation is essential if you are going to be making an extensive independent tour and wanting to make full use of your time photographing and filming nature on location.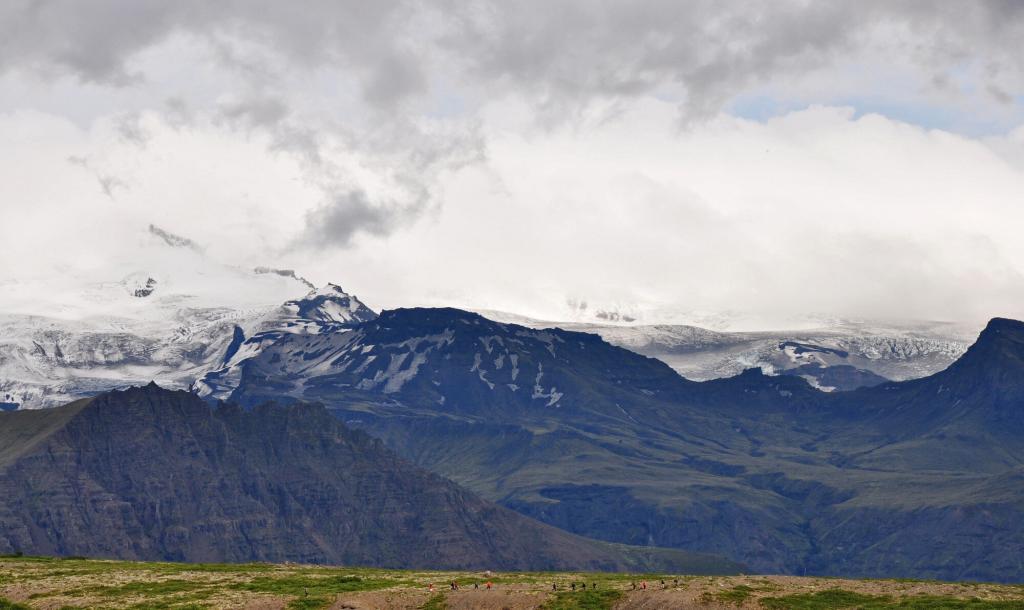 Even during the preparations, the unspoilt beauty of the nature and all that Iceland has to offer struck me. My wife and I travelled around for almost a month in June 2011.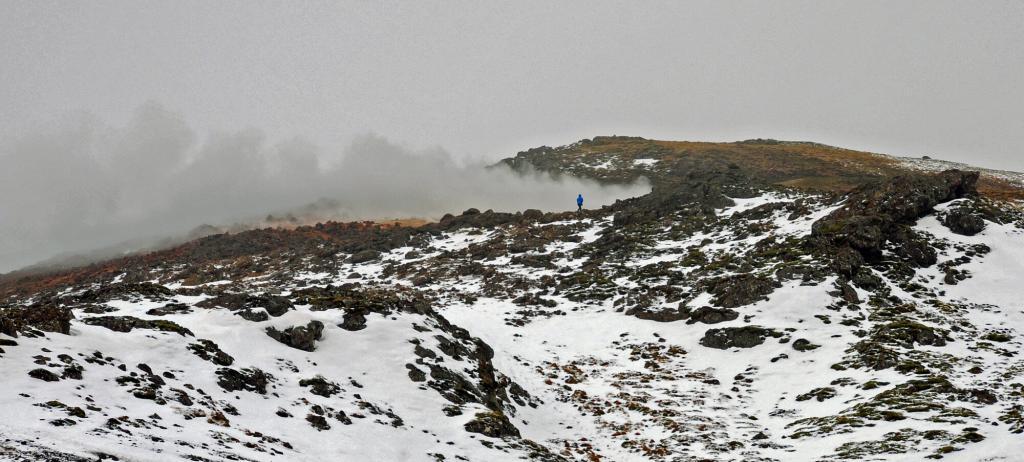 How often have you visited Iceland in total?
We took our second trip there last March. We were so taken by the landscape, the natural phenomena and the, often bizarre, light conditions during the amazing experience of our summer trip that we immediately decided we wanted to photograph Iceland in winter too. I have travelled extensively but when it comes to light conditions, Iceland wins first prize!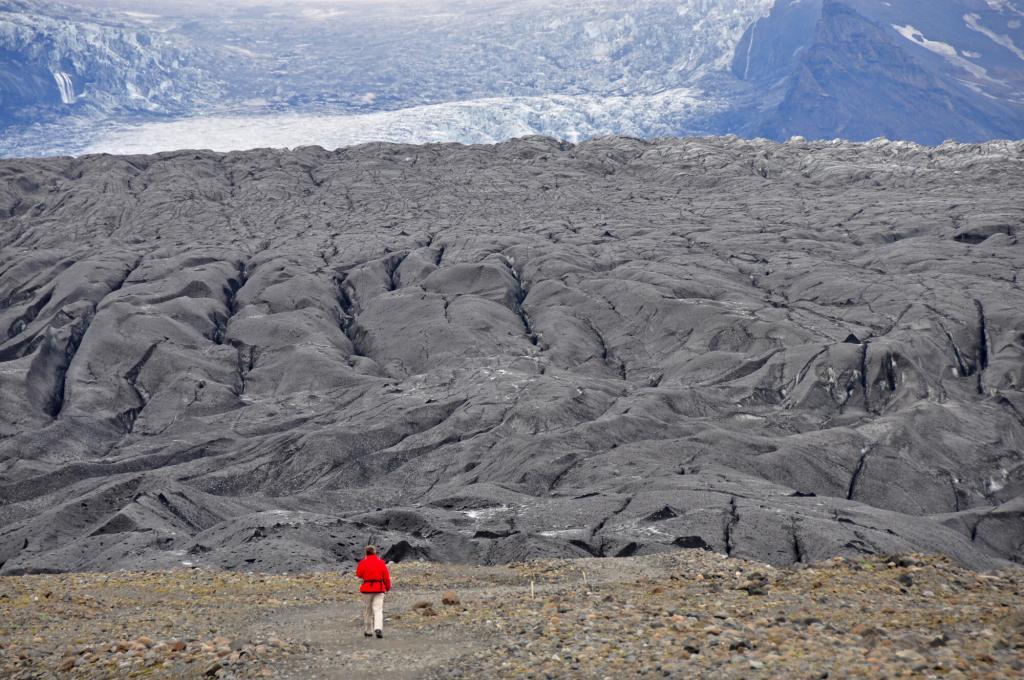 We can see from your site that you have visited and photographed a lot of cool places. What is the main thing you like about Iceland?
The variations in the weather, the light and the untouched beauty. The glacial landscapes are my favourite. What struck me most is that the volcanic activity on Iceland creates glacier landscapes incomparable with any other ice landscape. The eruption of the Grimsvotn volcano in May 2011 covered the icy surface of the Svínafellsjökull with ash, giving the ice a range of colours, to deep grey and black. It looked like a black and white landscape. That's what makes the Icelandic glaciers so unique and photogenic!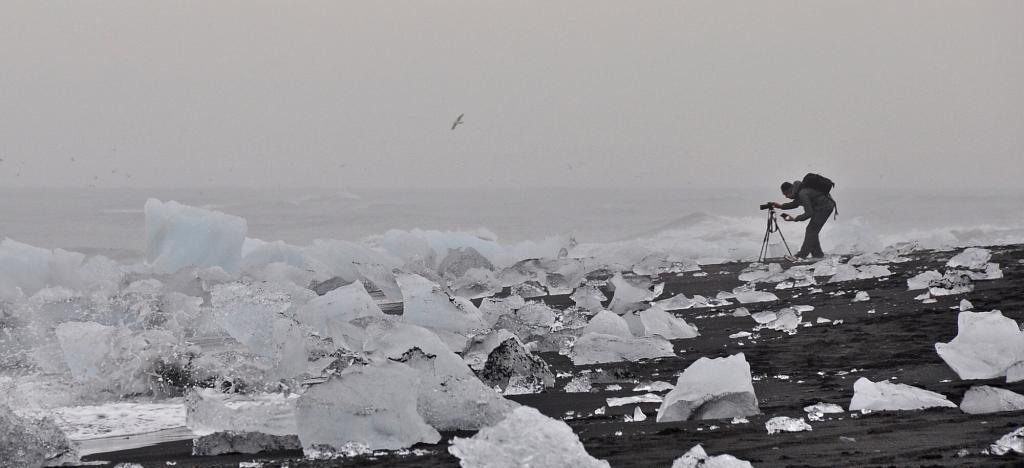 Iceland is increasingly popular among photographers that are drawn to Icelandic nature, landscapes and wildlife. What advice do you have for someone who is planning a photo tour to Iceland?
To start with, there are many well-known places you can visit and photograph. My challenge is capturing those places in a way never done before. Take the Strokkur geyser, without doubt the most photographed natural phenomenon in Iceland. My challenge was taking the most original possible photograph of this natural phenomenon.

The panorama shot is composed of nine individual images of one eruption. The picture was taken in the early evening. There were two advantages to this: 1) beautifully filtered light 2) no hordes of tourists, but a single person near the geyser perfectly reflecting the proportions. In this photo, I depict the entire eruption, lasting only a few seconds, in a single picture.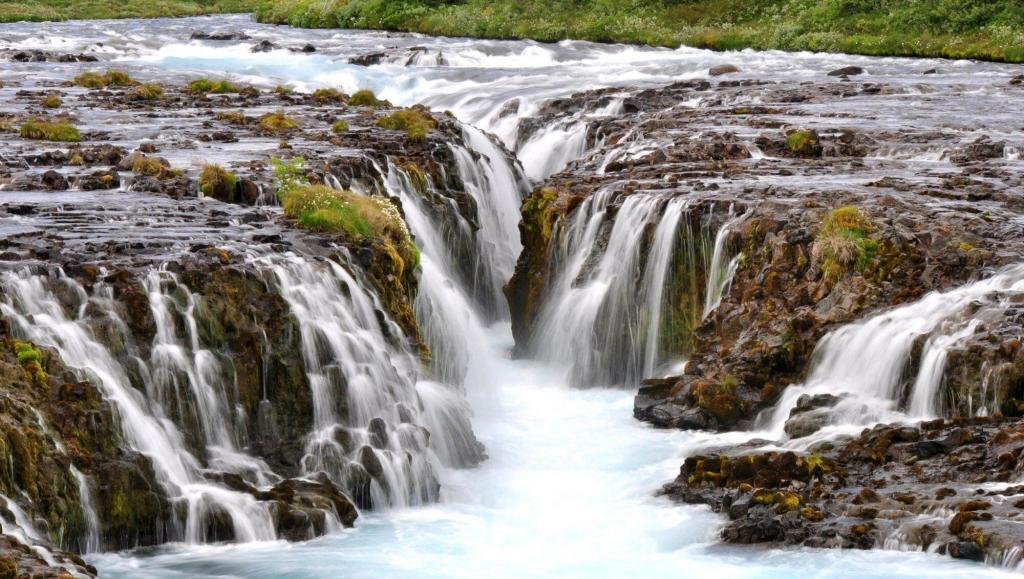 My second piece of advice would be to rent a 4-wheel drive car so you can reach the highland interior. You can walk here endlessly and be at one with nature.
Thirdly, do not be put off by what can sometimes be extreme weather. There is no bad weather, just inadequate clothing and poor camera protection. I took the most beautiful shots in the most extraordinary weather conditions during my summer and winter trips.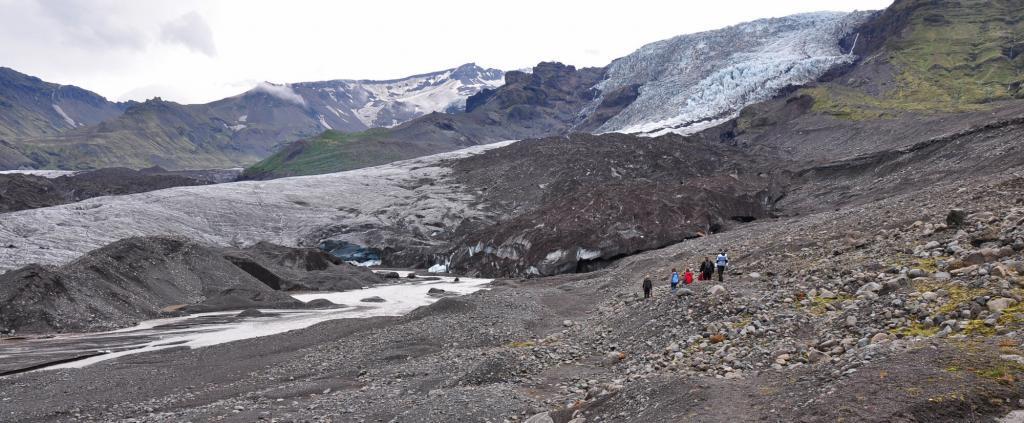 Finally, take your time, particularly if the fundamental goal of your trip is taking photographs. That is why travelling independently is ideal; you have all the freedom and can stop where and for as long as you want. At the Jökulsarlon glacier lake, we waited for three days for the right light, an important element of landscape photography and, certainly, for photographing ice. There lies the passion! When you are showing the photos afterwards and viewers say 'ooohhh', you know it was worth it.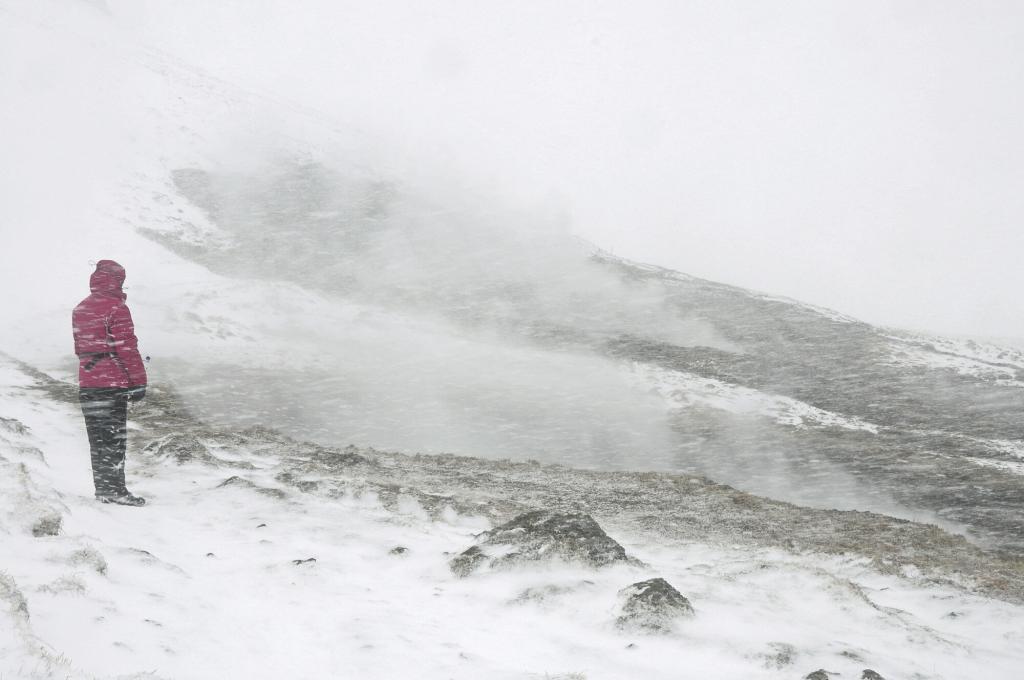 What are your favorite places in Iceland and why?
The places where you come face-to-face with extreme natural phenomenon. There is nowhere else in the world like Iceland for such diversity. The hiking tour through the still steaming lava fields in the Krafla area in Northern Iceland was nothing short of spectacular. Even 30 years after the last eruption, you still feel the force of the elements. The landscape here has a Dantesque quality to it.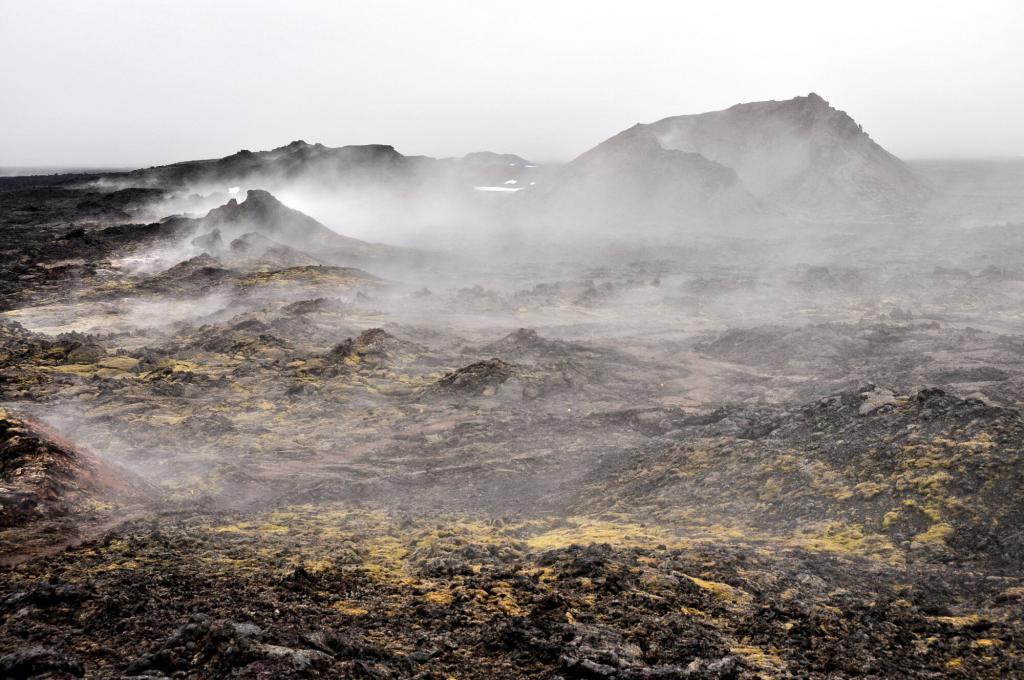 What are the toughest conditions you found yourself in here in Iceland?
Being stuck in the snow for about two-and-a-half hours. Despite our sturdy 4-wheel drive with studded winter tires, we still came off the road and found ourselves completely stuck. We didn't have the right equipment with us; badly prepared. However, that is when you really get to know the Icelanders. The people in the first car that passed us helped with digging us out and towing the car. A hell of a task but we succeeded in the end!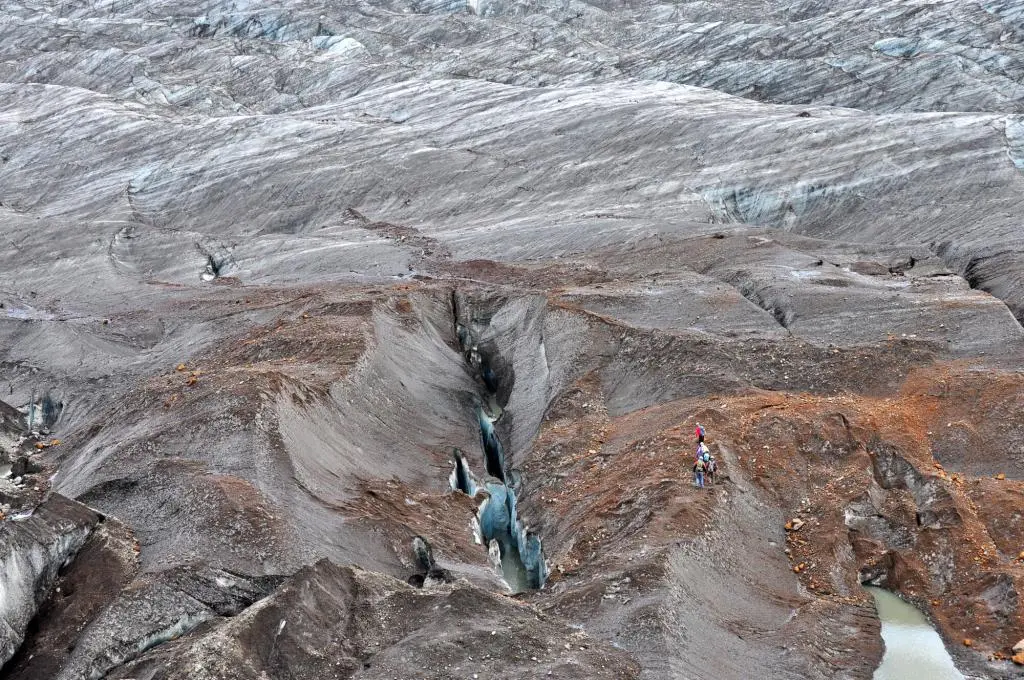 When do you plan to return to Iceland and what places do you plan to photograph?
We are planning our following trip for next year. Beside driving the highland routes of Kjölur and Sprengisandur, we have on our list the Kverkfjöll ice caves and a descent into the Thrihnukagigur volcano. A glacier hike will certainly be on the itinerary again too. One day, I hope to have the opportunity to photograph and film an actual volcano eruption. That would be my supreme Icelandic experience!

Related posts