A Rising Music Star Reflects on Playing in Iceland
admin, 3 years ago
3 min

read
109
Shelita Burke is an American musician whose star is rising fast. She got #14 best selling singer-songwriter album in the USA and Europe on Amazon for the first week of the release of her debut album, Transfixed. She is currently starting her tour around the US East Coast on her "Transfixed" Tour.
She is no stranger to Iceland, she is featured in an article about playing in Reykjavik in early 2015 and in November she returned to Iceland to play off-venue at 2015 Iceland Airwaves. Incidentally, her article is by far the most read on my site ever which reflects her large and growing fan base around the world. A little known fact about Shelita is that she is a very clever engineer. I find that pretty cool and the intellectual streak is definitely reflected in her music.
Thanks Shelita for taking the time out of your busy schedule to answer a few questions for Stuck in Iceland Travel Magazine, can you at first give me a bit of a background on yourself and the music you compose and play?
I am a Sound Artist who uses music as a language to communicate and in doing so I wish to remind myself of our animal instincts by using the ears as a gateway to appeal to the emotions. I hope that the audience feels something when they listen to the music and connect to it in some way.
What inspires your music?
I am inspired by diverse sound sources such as metro stations, worn doors, heaters, and radio frequencies. I choose not to divide the world of sound into music or noise. I hope to influence the listener to bridge the gap between these two generally distinct classifications. I find pitches in everything that my ear is being exposed to: from the sound of tea boiling over to the sound of the Seattle ferry pulling into the dock. To use these sounds with my voice is as natural to me as note matching with a piano or a guitar.
You played at the 2015 Airwaves Music Festival here in Reykjavik. What was that like?
Playing at the 2015 Airwaves Music festival was a dream come true. I played at 8 venues over the course of a week!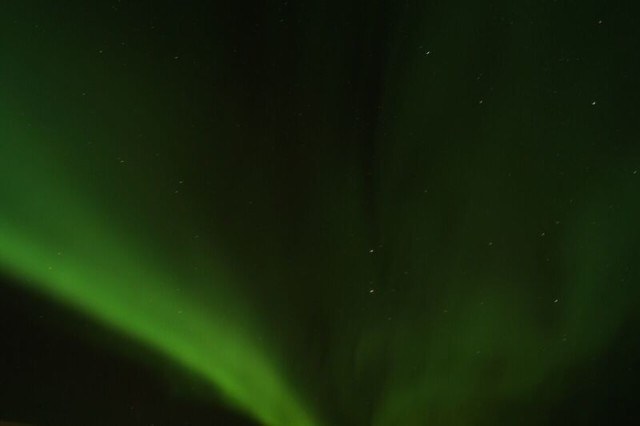 Do you have a favorite a venue to play at here in Reykjavik?
All the venues were amazing but I especially loved the intimate feeling of the "Nordic House". I forgot my guitar pedal back at the hotel so I had to play the whole show acoustic. At first I was nervous, but it ended out working out great because the sound in the room was very warm.
I imagine you to be really busy playing your music while you are here, is there a place or an activity you would to try out but haven't been able to do but would if you had the time?
I would like to find some natural Hot Springs.
What places or things to do you would you recommend to somebody visiting Reykjavik for the first time?
Swimming Pools! I won't spoil it, just go there, you will see why. I would recommend renting a car and driving to "Thingvellir National Park". I actually found the place by accident. It was a day before I supposed to fly back to Paris and my band and I wanted to go to the Blue Lagoon, but all the tickets were sold out, so we rented a car and went on a random road trip and found this place. It was so magical.
Any Icelandic musicians or bands you like and are inspired by?
I love Icelandic bands there is not enough space to mention them all but I will name two, Bjork and Sigur Rós.
Related posts