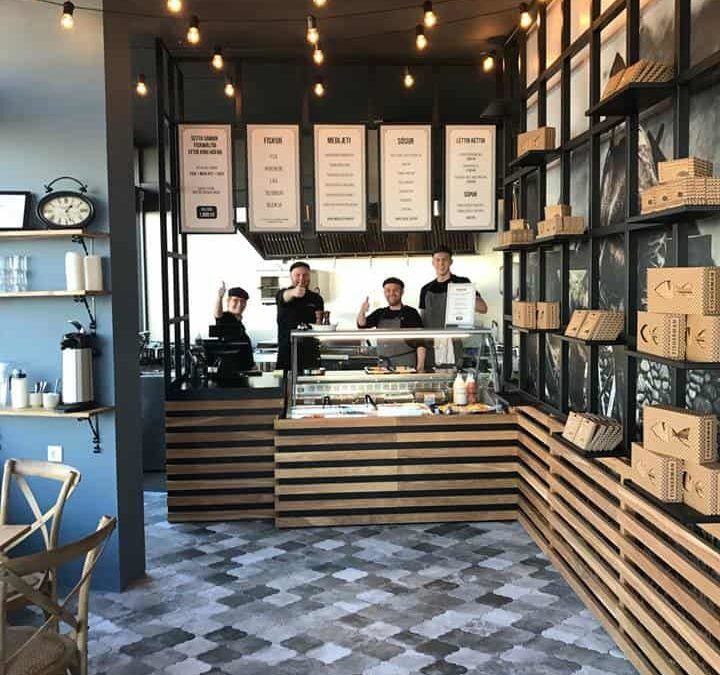 The best places to eat in Reykjavik are not necessarily located downtown. The slightly hipster neighborhood Vesturbærinn (West end) is home to some lovely local eateries. The fishmonger Fisherman Fish Shop and Kitchen on Hagamelur 69 is one of the newest ones.  This Reykjavik street seafood place is located in a small mall which also houses one of Iceland´s best ice-cream shops, the original Ísbúð Vesturbæjar.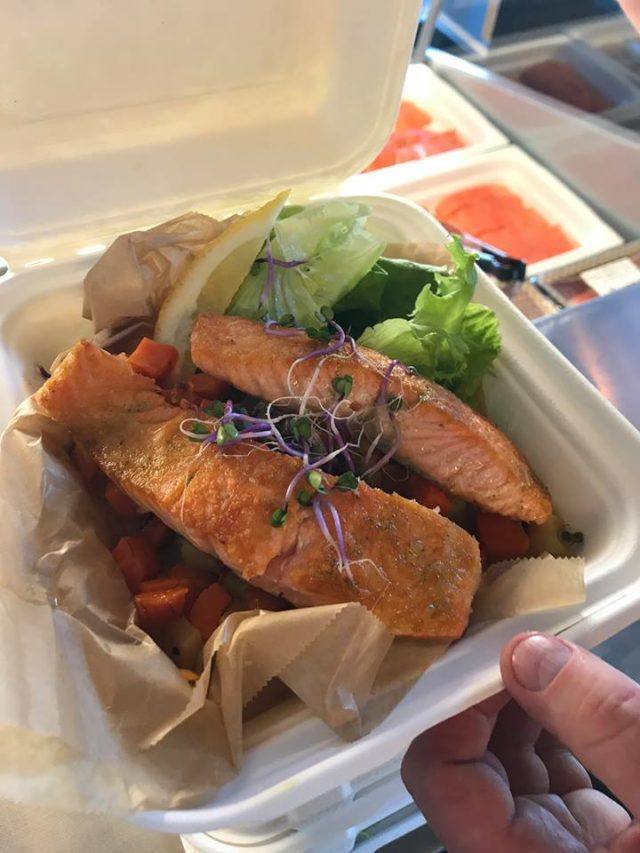 Get Great Reykjavik Street Seafood at Fisherman
As I said before, Fisherman are fishmongers. You can both buy fish from the deli or pre-packed in convenient packages that include everything you need to cook a lovely sea food  at home. But they also run a great fish restaurant. It is moderately priced  and serves huge portions of the freshest fish possible. It is incredibly tasty and well constructed. My friends had the fish and chips. They got large portions of cod in a light batter with a generous side of home made fries.
Promising Menu
I opted for the fish-stew sandwich which either comes with salad or fries. Not being very hungry (the sandwich was huge) I went for the salad. It was fresh and lightly dressed with oil and vinegar. There were many other very promising options on the simple and short menu. The best part was that everything was priced at under 2000 ISK. Service is only from the counter but it was very nice, both quick and friendly.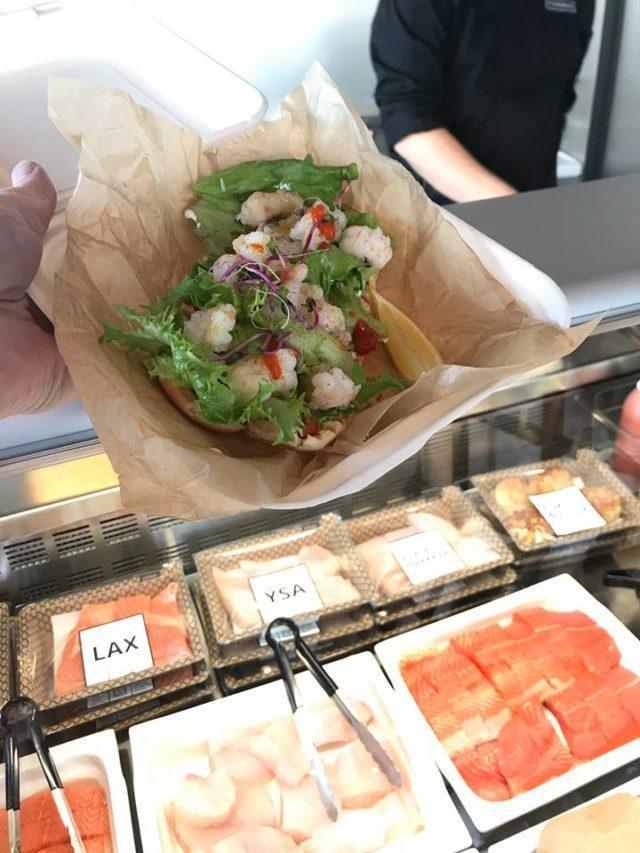 Highly recommended for both seafood lunch and dinner
Would highly recommend for both lunch and dinner. The restaurant doesn´t seat very many, but you can always opt for take-out if there are no free tables.
Fisherman also run a hotel, a seafood restaurant and a café in the small town of Suðureyri við Súgandafjörð in the Westfjords of Iceland. I can´t wait to visit them the next time I am traveling in the Westfjords!
Stuck in Iceland Star Ratings for Fisherman
Food: 4 *
Service: 4 *
Value: 5 *
About Stuck in Iceland Restaurant Recommendations
We at Stuck in Iceland are on a mission to enjoy life to the fullest. We love eating out and we will post recommendations of the restaurants we truly like. However, we will skip covering those we don´t like 🙂 If you want your place to be featured please contact us.
Related posts