Pioneering Eco Friendly Whale Watching in Iceland
Stuck in Iceland, 3 years ago
5 min

read
243
Whale watching is tremendously popular activity for people visiting Iceland. And no wonder, the seas around Iceland are teeming with whales and they are magnificent and mysterious creatures.
And to be clear, they do not give their secrets up so easily. I joined North Sailing for a whale watching last summer and it turned out to be a real challenge. The deck of the boat was wet and slippery, there was a bracing wind and the whales appeared as suddenly as they disappeared so it was a couple of hours running from side to side, struggling to see the whales emerge. But boy, when we saw them we were all awestruck.
Contributing to the local economy
The whale watching company North Sailing which is based in the northern town of Húsavík, is a pioneer in whale watching. They started whale watching in 1995 and back then I remember people in the nearby town of Akureyri where I grew up talking about how strange this whale watching thing was. But North Sailing persisted and over time the company has contributed mightily in keeping the town of Húsavík growing during various tough times.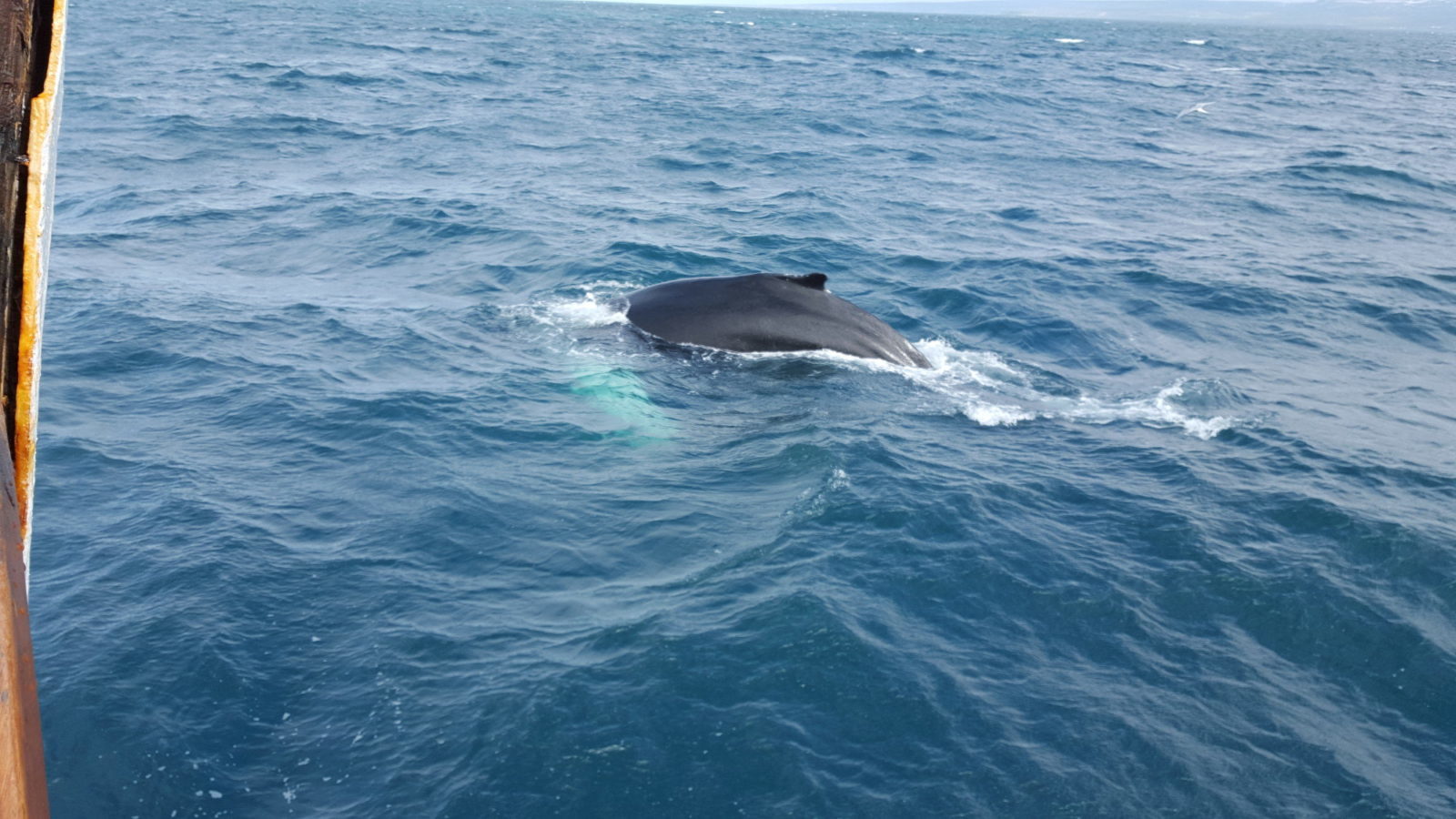 Going electrical
Now North Sailing is entering their next phase of development. They have already fitted one of their boats, the schooner Opal, with an electrical engine which means it is powered by renewable energy from the Icelandic power grid, it runs quiet and has zero CO2 emissions when whale watching. I interviewed Gústaf Gústafsson, Sales, Marketing & Product Development Manager of North Sailing.
Thank you Gústaf for taking the time for the interview, my first question is what are the drivers behind your decision of going electric and how long will it take for you to switch from fossil fuels?
Sustainability has been a driving force since the company was founded in 1995. Actually the family started this project to restore and save old Icelandic oak boats, that at the time were rapidly losing their numbers due to changes in the Icelandic fisheries legislation. In part, North Sailing has since then been an important actor in preserving Icelandic coastal culture.
Two of North Sailing ships, Hildur and Haukur are the only traditionally gaff rigged sailing ships in Iceland.
Respect for the animals and the environment is very evident in both past and present operations and the company culture. North Sailing adheres to a strict code of conduct for responsible whale watching. Whether it is local food or carbon neutral whale watching, we need to include sustainability in every decision. Whales are animals that live many years and we need to approach them with care and respect if we expect them to return to Húsavík annually. Noise pollution is also an increasing threat to whales and we take that very seriously.
Diesel fumes, vibration, engine noise and non-renewable energy will hopefully be a thing of the past in a few years at North Sailing. We aim to be totally carbon neutral by 2020. Partly by switching as fast as we can to electricity, and partly by hybrid electricity and second-hand bio diesel on longer expedition where possible. The second electric ship is already in the shipyard in Húsavík and will start whale watching on July 1st this year. But of course the passengers will ultimately decide how this activity develops in general. If they ask for carbon neutral, hopefully more tourist companies will switch to sustainable operations.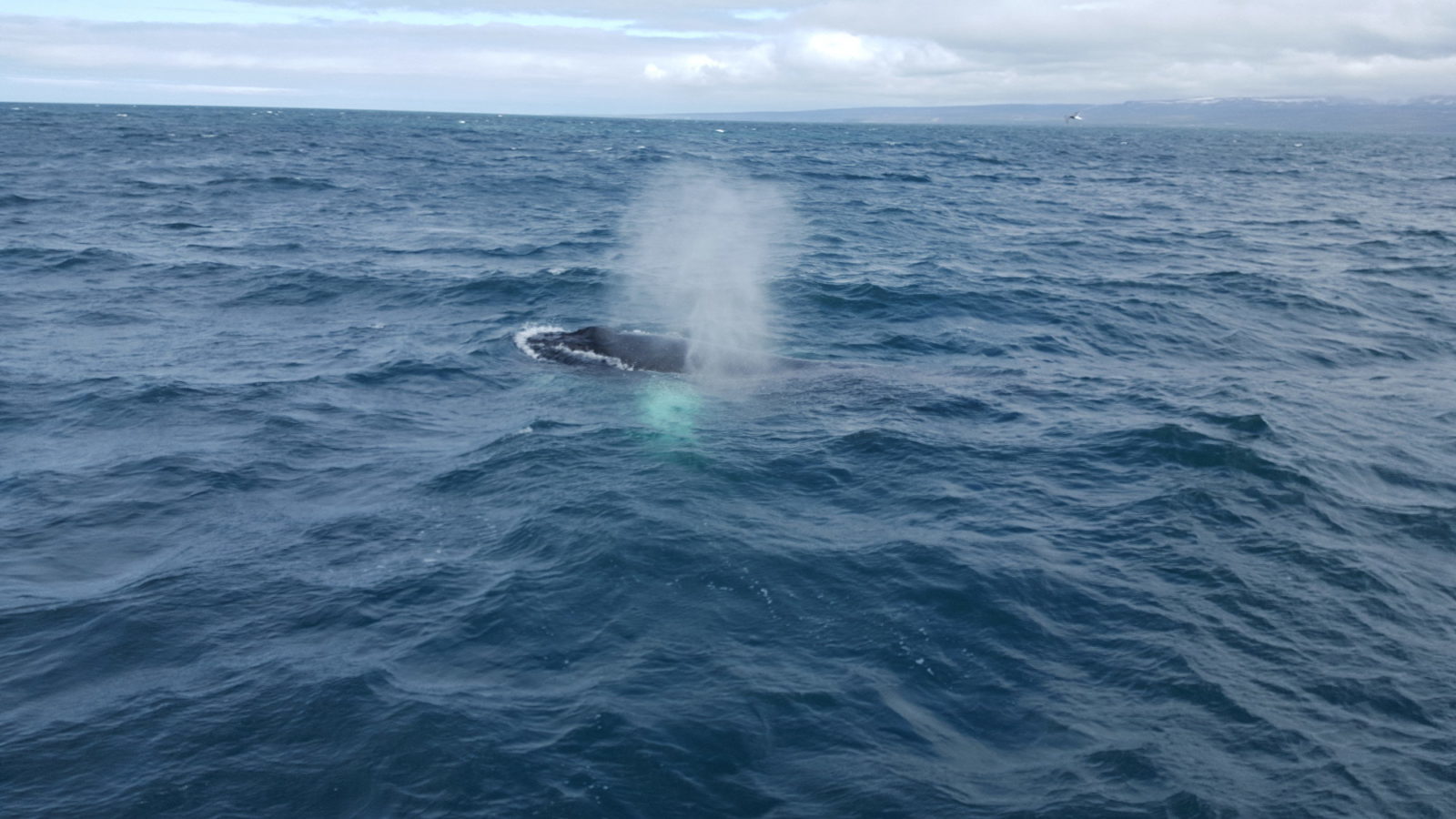 What about the trends in whale watching, how many people do you expect to take on whale watching trips this summer?
We expect to have around 65-75.000 passengers whale watching in 2016. There is a steady increase every year. North Sailing is a pioneer in this field in Iceland and we only use oak boats. The original 3 hour tour is the most popular. The trend is that people often book the mornings for whale watching but I actually prefer the afternoon and evening tours myself. There is no doubt that North Sailing is one of those rare authentic, family owned businesses and quality is very high.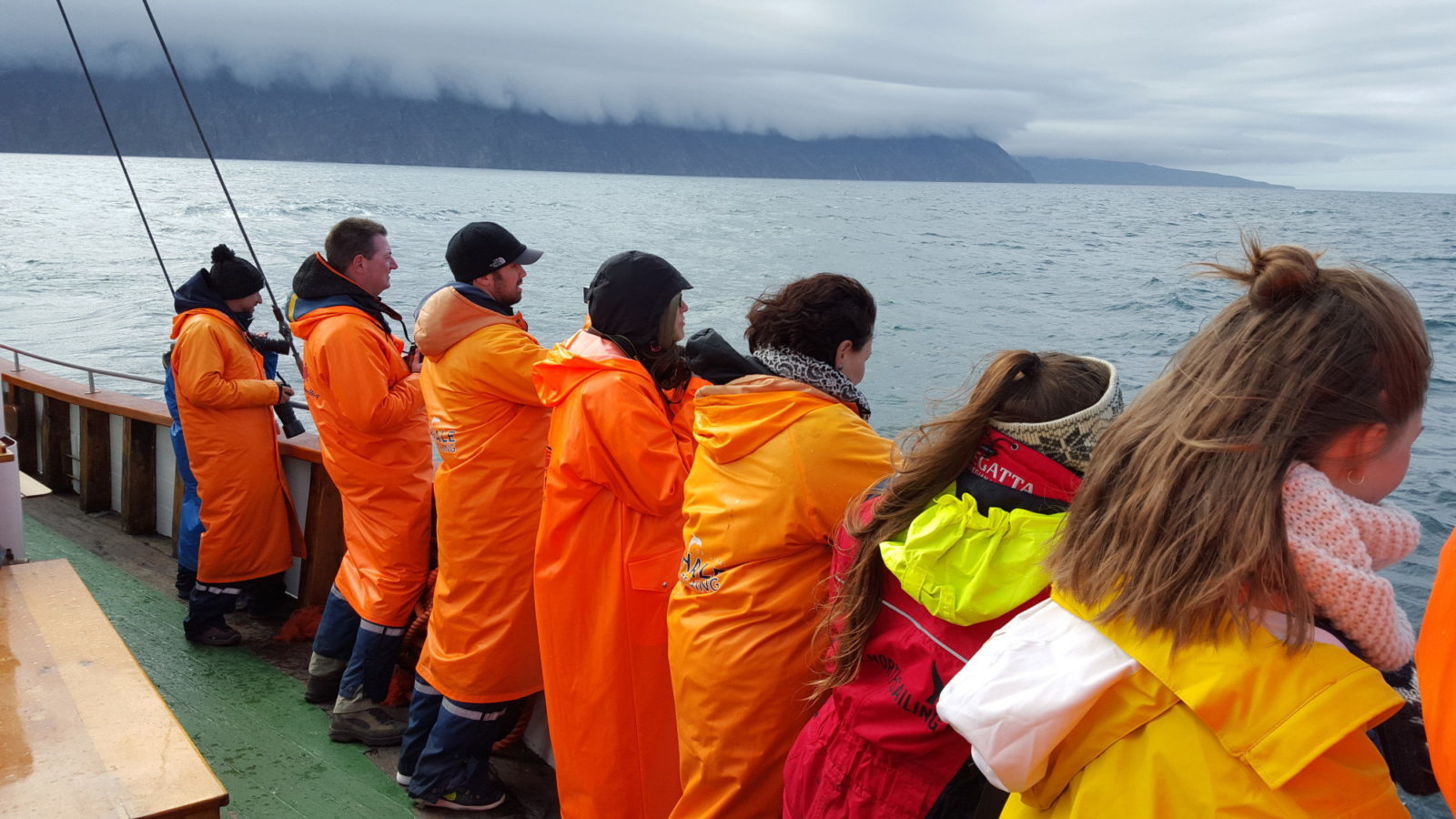 What species of whale can you expect to see on a trip with North Sailing? Are there seasonal differences to the species you can expect to see?
In general we could say that the humpback is the most likely sighting and also the most fun to watch. However we never know what is in the bay as this is wild nature. This spring we have had a lot of blue´s, humpbacks, a fin whale and few orca. Dolphins are common and minke whales are quite common also. The blue whale is the bucket list item for many whale watchers being the biggest animal on the planet, about the size of a Boeing 747, up to 190 tons. Strangely enough there are very few places in the world we know that the blue whale visits regularly and Húsavík is one of them. Researchers estimate that more than 15% of the stock visits the area.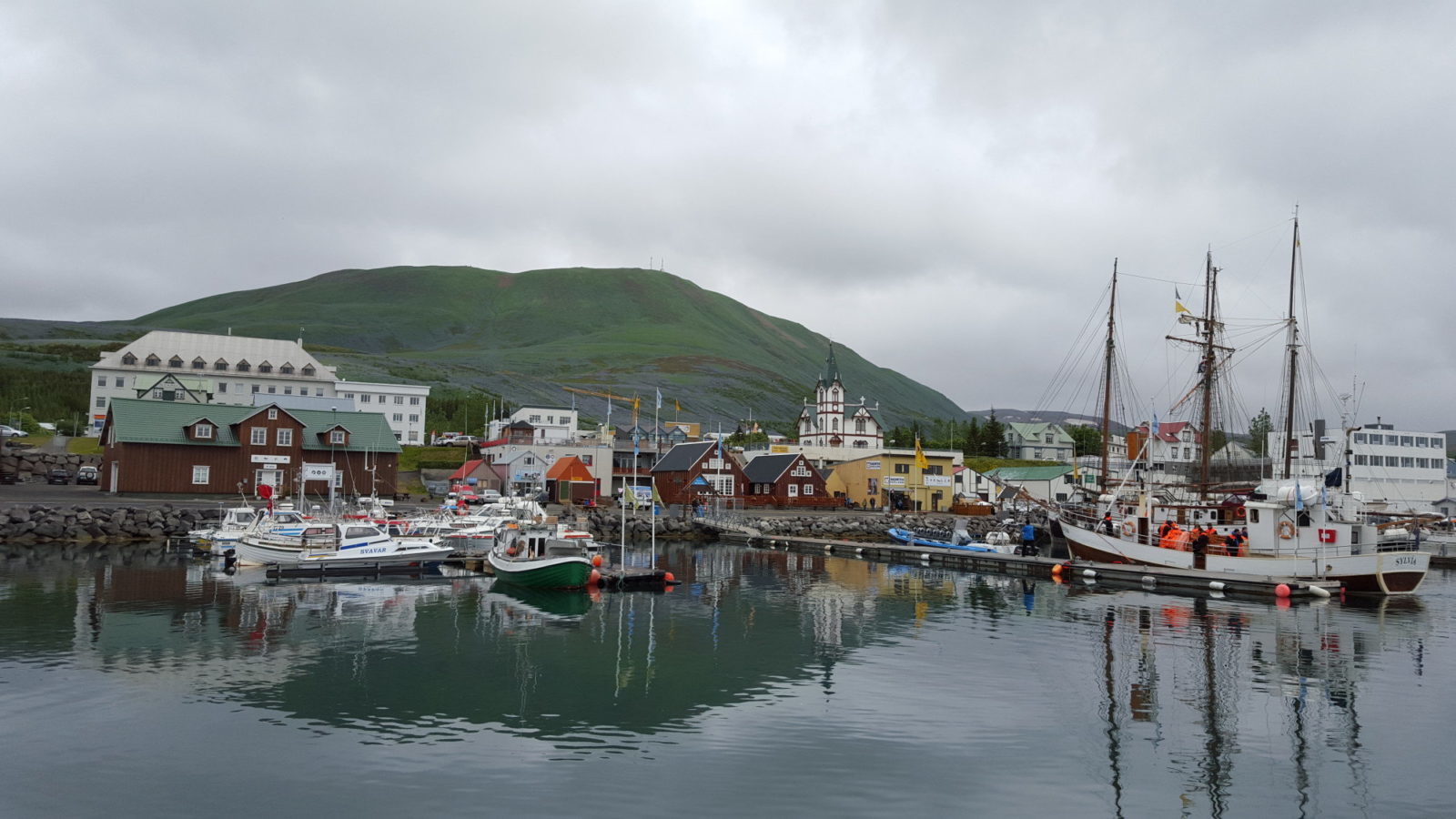 What are your favorite places to visit near Húsavík and in North Eastern Iceland?
I am an avid flyfisher so I have many favourite places close by. But for the general tourist, aside from Húsavík harbour I would say Mývatn, Dettifoss and Ásbyrgi. The whole Diamond Circle is a very interesting roundtrip to experience magnificent nature.
What advice would you give to people coming to Iceland for the first time?
I guess I would recommend people to experience the culture as much as the nature. Take your time and don´t plan too much. Keep an open mind and open time slots for the unexpected, relax and enjoy.
Related posts