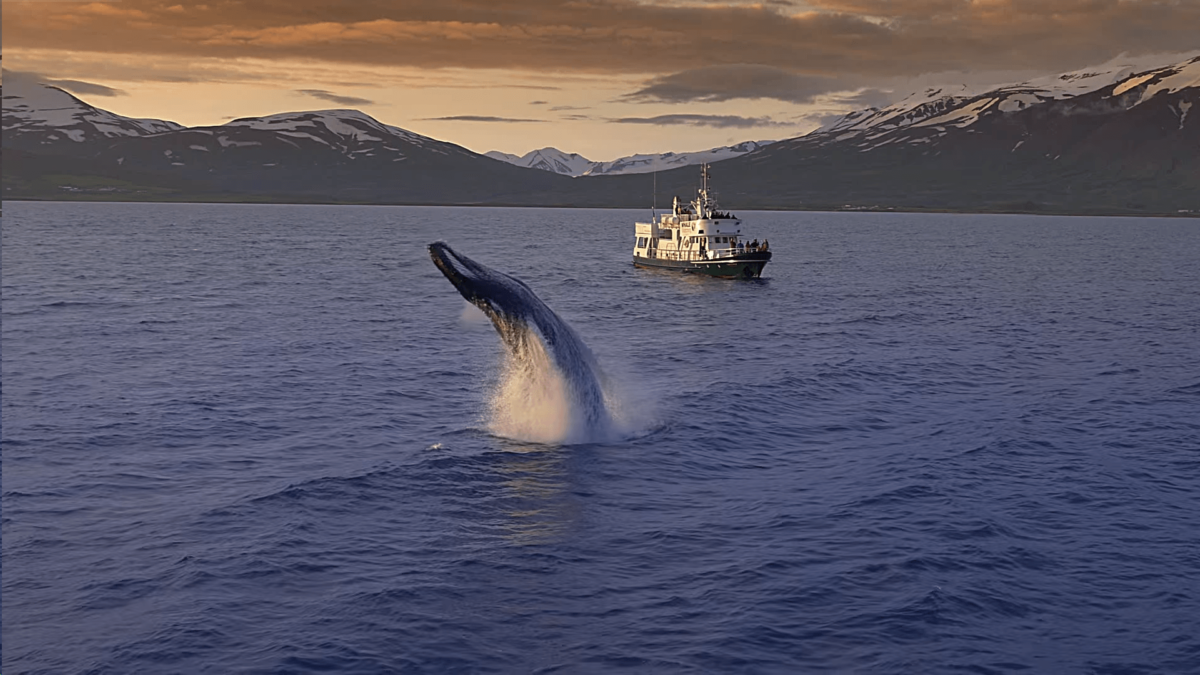 Watch this Mindblowing Iceland Whale Watching Video
Stuck in Iceland, 4 years ago
2 min

read
267
We here at Stuck in Iceland just love whale watching (and whales for that matter). We were absolutely thrilled to see the epic Iceland whale watching video from Ambassador Whale Watching titled Whales of Akureyri. The video features both drone footage from the air and underwater scenes which are totally impressive. It is clear that the town of Akureyri is a fantastic travel destination. We contacted Ambassador Whale watching and interviewed their General Manager Magnus Gudjonsson.
This Iceland whale watching video is totally great, how did you get the idea for it?
The first idea was to make a profile video about the company. It would show the boat at sea, the facilities on board and basically what we are doing. But we got all these super good shots of the whales and we decided to make it a Iceland whale watching video.
What were main challenges you faced when you created the Iceland whale watching video?
To be at the right place at the right time. You can not direct these animals. They do what they want and you have to respect them and If you do so you will benefit, since the animals will not be disturbed by you or the boat. It is unbelieveable that we made these shots in only two days at sea.
We are now in late August, when does the whale watching season end and when does it start again?
We will have daily tours until 31st of October or subject to demand and from 15th September we will as well offer Northern Lights Cruises at every night at 21:30.
You guys are based in Akureyri in the north of Iceland, a part from whale watching what other activities or places do you recommend in the area?
There a lots to do in this area, we do have many beautiful waterfalls including Godafoss and Dettifoss, Lake Myvatn, The Askja Crater, Holuhraun (the new Lava field) and the spa at Myvatn. You can go to Hrisey island and Siglufjordur. These are only a few of the things you can do around around Akureyri.
If you were to give advice to people who are visiting Iceland for the first time, what would it be?
Relax and enjoy the beautiful seenery and the close encounters to nature. A horseback ride in the mountain area would be great thing to do.
Watch the Iceland whale watching video

Related posts