Látrabjarg Cliffs – See The Puffin Metropolis of Iceland
Stuck in Iceland, 1 year ago
5 min

read
188
Thousands of people visit Iceland each year to photograph and experience the country´s teeming birdlife. One of these is the Florida based professional wildlife biologist Jeremy Cohen of JC Nature Photography.  Recently he experienced the massive bird cliffs at Látrabjarg cliffs in the South West extreme of the remote and rugged Westfjords. This is Iceland's most westernmost point and these series of cliffs are about 14 kilometers long and up to 441 meters high. It is fair to say that Jeremy´s photos of the inhabitants at Látrabjarg are impressive. I must say I was especially gratified to see a beautiful shot of the nemesis of the birds, the Arctic fox. Ever since I encountered them myself in the Westfjords I have had tremendous affinity for those resourceful rascals!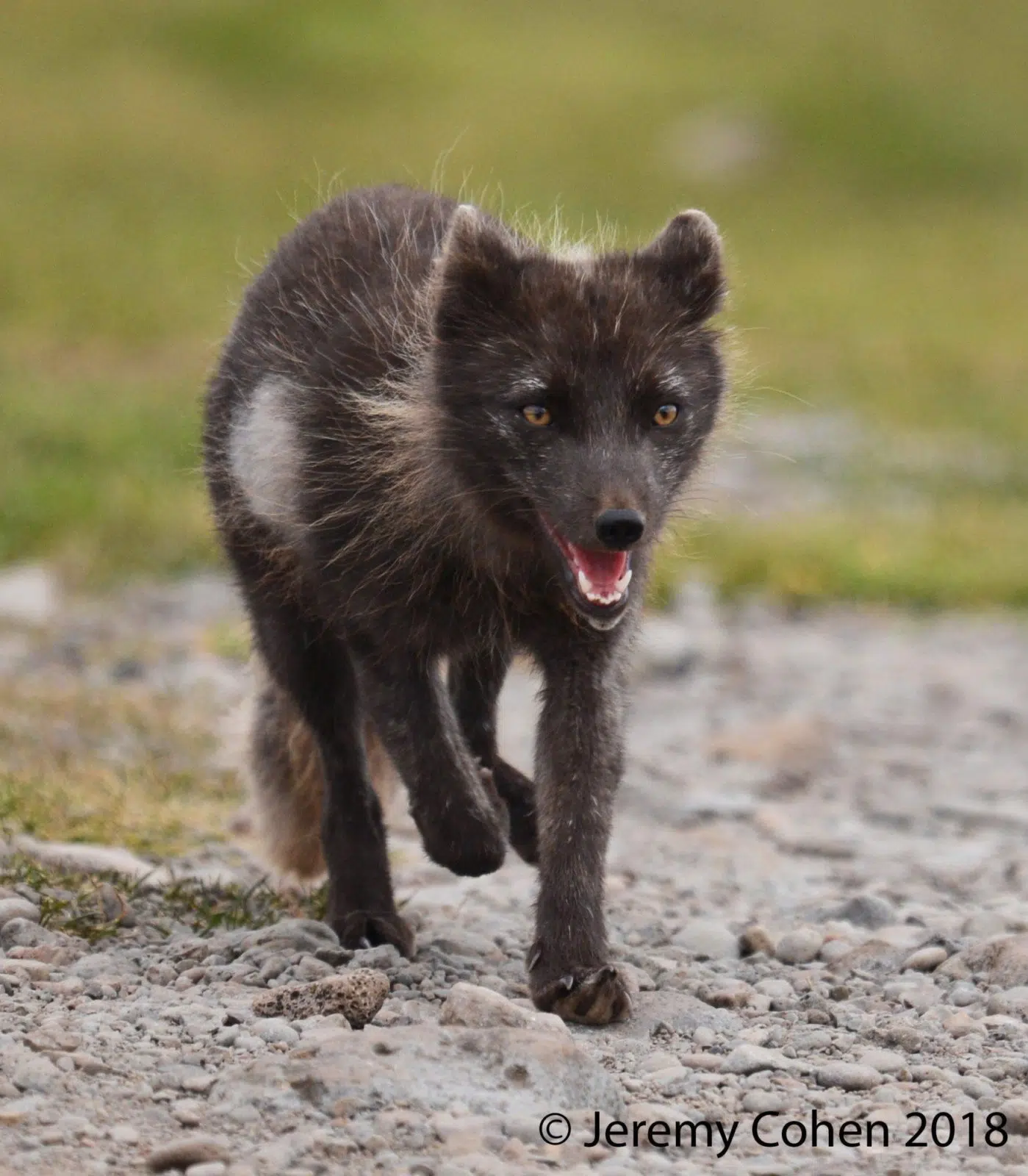 On Jeremy´s web site you can see impressive photography of wildlife and birds from all over the world. His photos have appeared in scientific journals. These include Ecology Letters and Journal of Animal Ecology, newspapers The Telegraph, The Metro UK, and The Sun, and magazines such as American Butterflies and Indigo Magazine.
[amazon_link asins='B00DGZSL8Y,B004AIZKB2,B078XL5RFW,B06XSX147Z,1909823104,B077H1WPNV,B00J8QYZ6C,B00LBWZOLG' template='ProductCarousel' store='stuckinicelan-20′ marketplace='US' link_id='3be53e2e-8a0c-11e8-825e-550288e197f9′]
I was thrilled to when Jeremy agreed to be interviewed and was so kind to allow us to display some of his photographs from Látrabjarg cliffs.
So thank you Jeremy for the interview and allowing us to share your images. Can you tell us a bit about your background?
Thank you for the opportunity to answer your questions! I am an ecologist and wildlife biologist at the University of South Florida in the USA. My studies are about how amphibians, including frogs, are affected by the chytrid fungus, a deadly parasite which is causing extinctions all over the world. I am also a wildlife photographer and have been travelling at every opportunity and photographing all kinds of animals all over the world over the last 5 years. Luckily, scientific conferences give me the opportunity to travel without breaking the bank.
Why did you come to Iceland and specifically to Látrabjarg Cliffs?
My girlfriend, Erin, and I picked Iceland for our big trip this summer. We heard all about its natural beauty and wildlife, especially bird life (although watching the World Cup with the big crowd in Reykjavik and visiting the hot springs were also a big plus). Our friends, one of whom is Icelandic, were married five years ago at Breiðavík, the beautiful beach a few km before Látrabjarg cliffs. They told us about how incredible the area is and about the amazing photographic opportunities with the puffins by the cliffs. It was a long drive through the Westfjords, but definitely worthwhile at the end.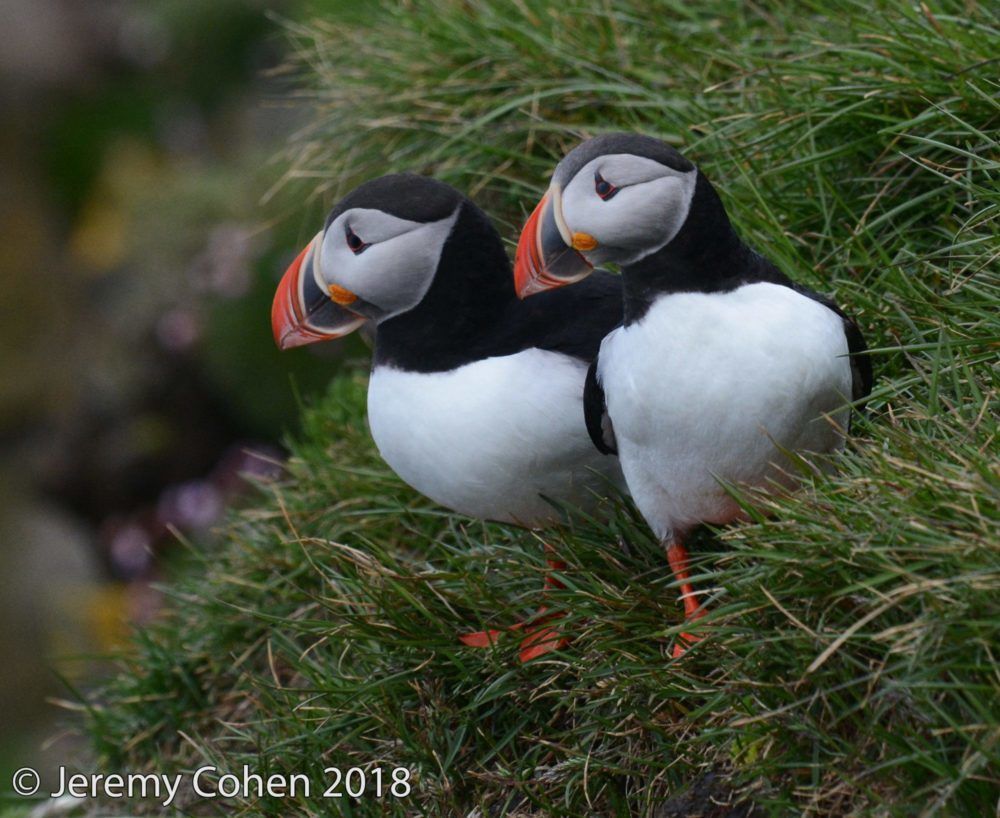 Did you have a favorite species of birds to photograph at Látrabjarg Cliffs?
The puffins are the highlight because they have such unique facial expressions and are so easy to approach. But there are many more beautiful species to see on these cliffs. Razorbills, common guillemots and Brünnich's guillemot nest all over the cliffs. The razorbills are especially beautiful with their black and white faces. Razorbills came as close to the walkway as the puffins did and it was possible to create portraits. There were also many snow buntings, which are beautiful, tiny white birds, hopping around and catching worms in the grass. And of course, the arctic fox was the star of the show, although he was only present for five minutes.
What were the challenges you faced on your photo tour?
We are young scientists and don't have as much money as many of the travel and nature photographers, but we don't let that stop us. We rented a Jeep with a roof tent and camped in it throughout our stay, so we didn't need hotels, and we mostly ate groceries. The roads can sometimes be a challenge to drive in the Westfjords. However, the views are so amazing that it's not bothersome. I did have an angry tern in the Westfjords poop on me when I accidentally walked a little too close to its nesting area!
Editor´s note: That is very impolite of that tern. But the risk of getting some bird poop on you does come with the territory.
What advice would you have for photographers coming to Iceland for the first time?
Do your homework! Some wildlife is very easy to find all over the place, include the eiders, swans, terns, and geese. But to see puffins up close, foxes, northern gannets, and whales, you will need some planning. And it's best to have two cameras. One with a wide-angle lens and one with a long lens. This is because you will want to constantly switch between photographic the beautiful views and the incredible wildlife. Prepare to drive. You you will need to get all over the country to make the most of the trip and see everything.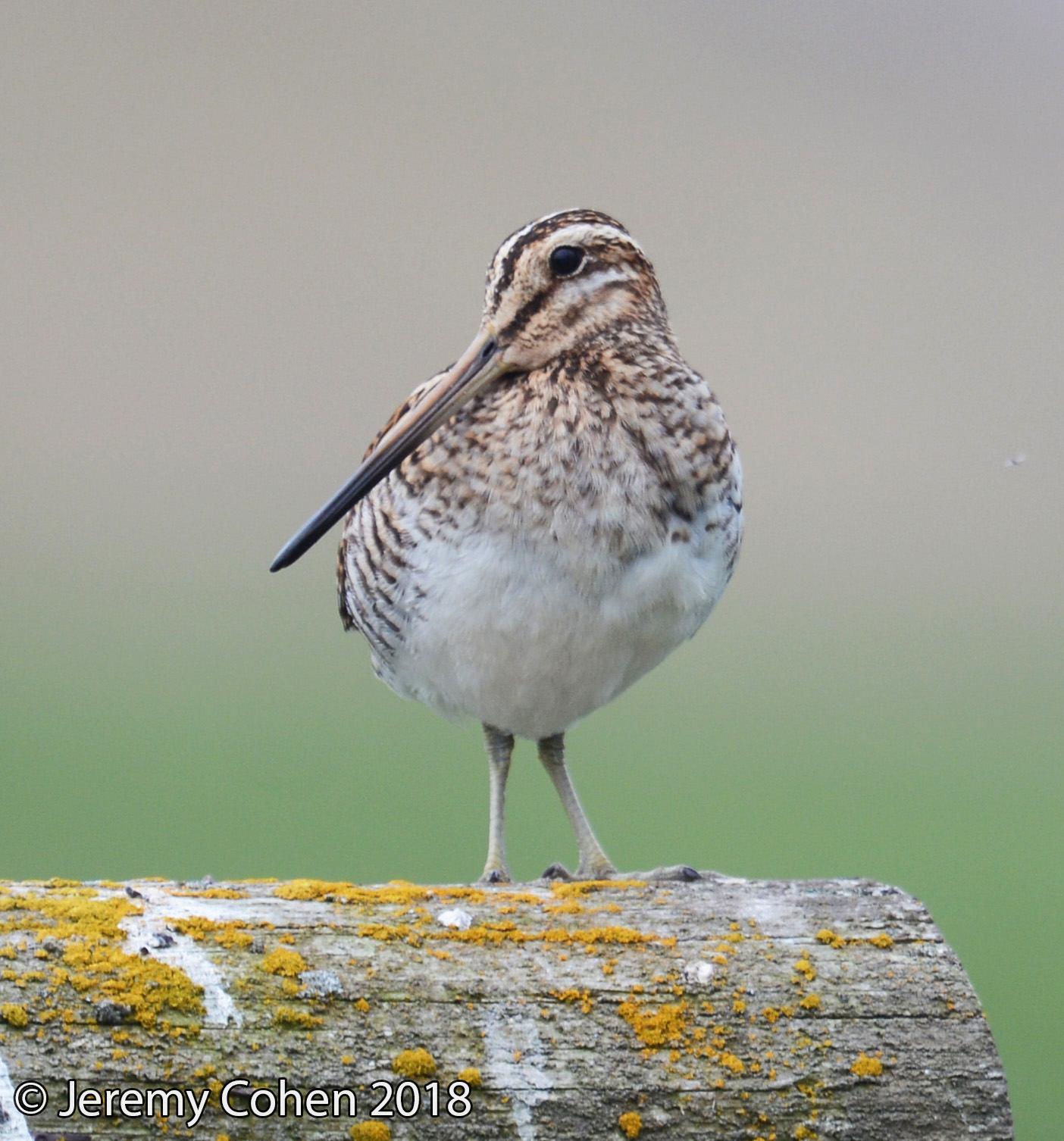 What equipment do you use for your photography?
I use Nikon d7100 and d5200 camera bodies and 300mm f/4 lens for telephoto shots along with an 18-105mm lens for wide-angle shots. This is a relatively inexpensive setup compared to that used by many nature photographers. The 300mm f/4 lens is very light and small. It can still get very sharp photos at a distance. This allows me to quickly react to wildlife and get unique split-second behavioral shots.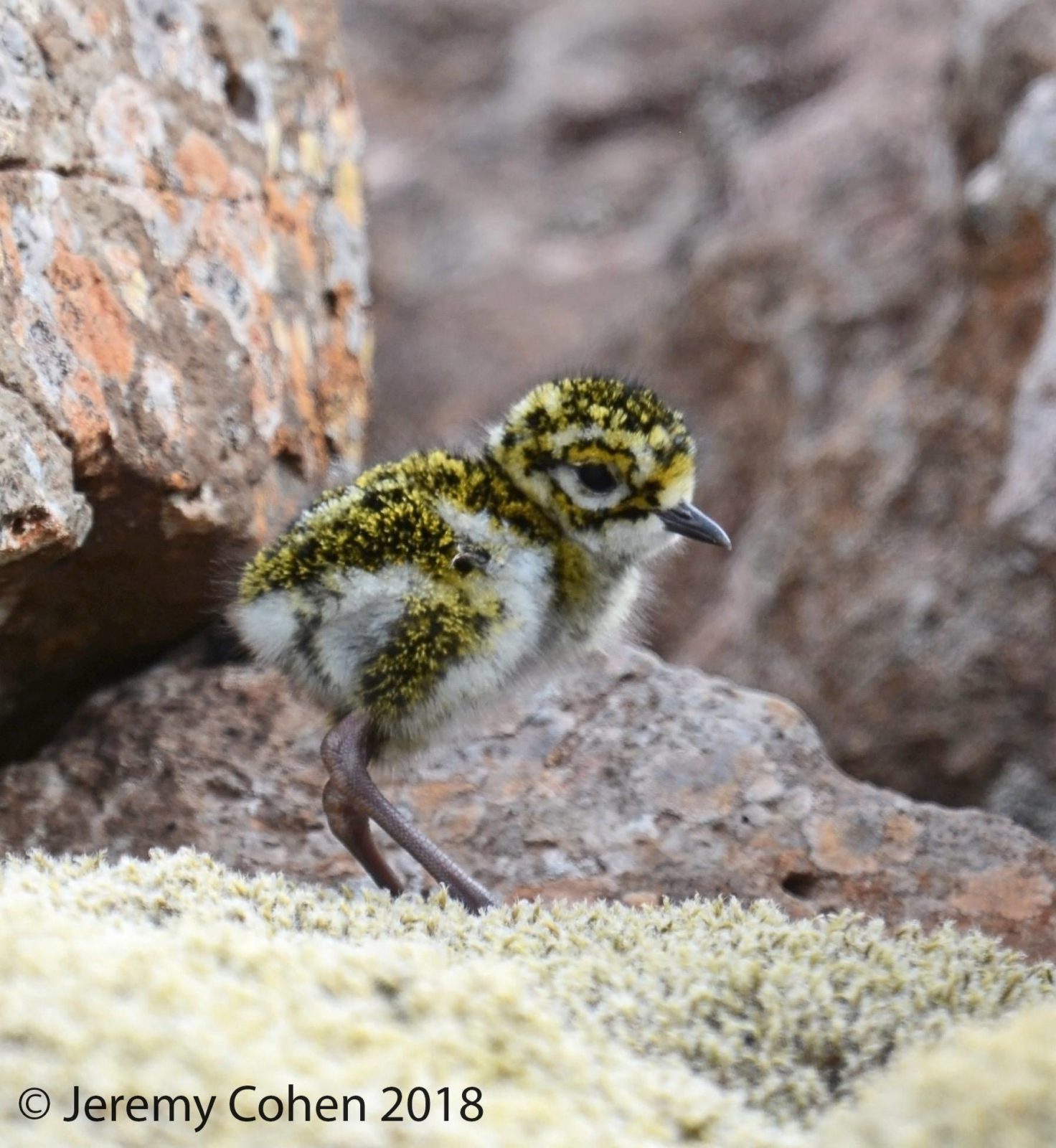 Were there other places in Iceland that you especially enjoyed?
Lake Mývatn is a must-visit for anyone interested in birds. Húsavík was incredible for whales and we had two humpbacks swimming around our boat for a half hour. We also greatly enjoyed Jökulsárlón (glacier lagoon) where we saw seals on floating icebergs and great skuas on the Diamond beach. For those who cannot travel all the way to Látrabjarg, Borgarfjörður Eystri was an excellent location only an hour from ring road where we observed puffins flying over us and bringing fish to their young.
Editor´s note
Látrabjarg is an impressive place to see and experience. But please be careful along the edge of the cliffs and respect the delicate nature there.
Related posts