We at Iceland Travel have it easy. We are after all in the business of providing unforgetable experiences. What better setting could we have than our ever changing, rugged and beautiful country of Iceland? Many of our tours are about exciting activities such as snowmobiling, horse back riding, whale watching, super jeeps tours, caving, snorkeling, spas just to name a few. But what is always at the heart at what we are the wide open spaces of Iceland and the awesome nature of our country.  To demonstrate these qualities we recruited our friend Ozzo who we have interviewed here on Stuck in Iceland. This master of Iceland drone videos was commissioned to film and produce eight drone videos of Iceland. The  videos would give a great overview of the natural beauty of each region of Iceland.
[amazon_link asins='B07BGJJCDJ' template='ProductCarousel' store='stuckinicelan-20′ marketplace='US' link_id='15dbb6fe-822d-11e8-a1e2-890b95d7bacd']
Drone Videos of Iceland Show You The Best of the Country
Initially, we thought about doing just one video which would feature the very best of all Iceland. We quickly came to the conclusion that this was just impossible. The sheer number of impressive places which we wanted to include was just too high for such a video. If we ever create a drone video of Iceland that combines all the best sights and scenes of the country I don´t envy the person who has to decide what to leave out!
[amazon_link asins='B0157IHJMQ,B011JV9HA2,B077N3CXZY,B0769X99D7,B0776QJNS3,B00MNG37C2,B073HYDPT3,B074YYVXQH,B074S2HK59′ template='ProductCarousel' store='stuckinicelan-20′ marketplace='US' link_id='7be9b6ba-8232-11e8-ab8f-df7adee48fa2′]
Reflecting Iceland Authentically
We wanted the videos to be authentic and reflect Iceland in all seasons. After all, Iceland is rugged, winters are long and many beautiful places here are hard to reach. Iceland is a place where nature reigns surpreme and we humans must play by her rules. People who come here from all over the world tell me that they feel grounded in Iceland, they are able to reconnect to their naturual self. That gives them an invigorating feeling of being recharged. I hope that when the return their lives from their stay here in Iceland they are able to use this new found energy to better meeet the challenges of their daily lives. For me that is the core of a good travel company should provide for their customers. This is certainly what I aspire to achive at Iceland Travel.
Anyway, when we saw the vidoes made by Ozzo we were astounded. Perhaps the biggest surprise we had was that he had incorporated incredible footage of puffins, horses and horses. And he had added atmospheric sounds. Talk about delivery!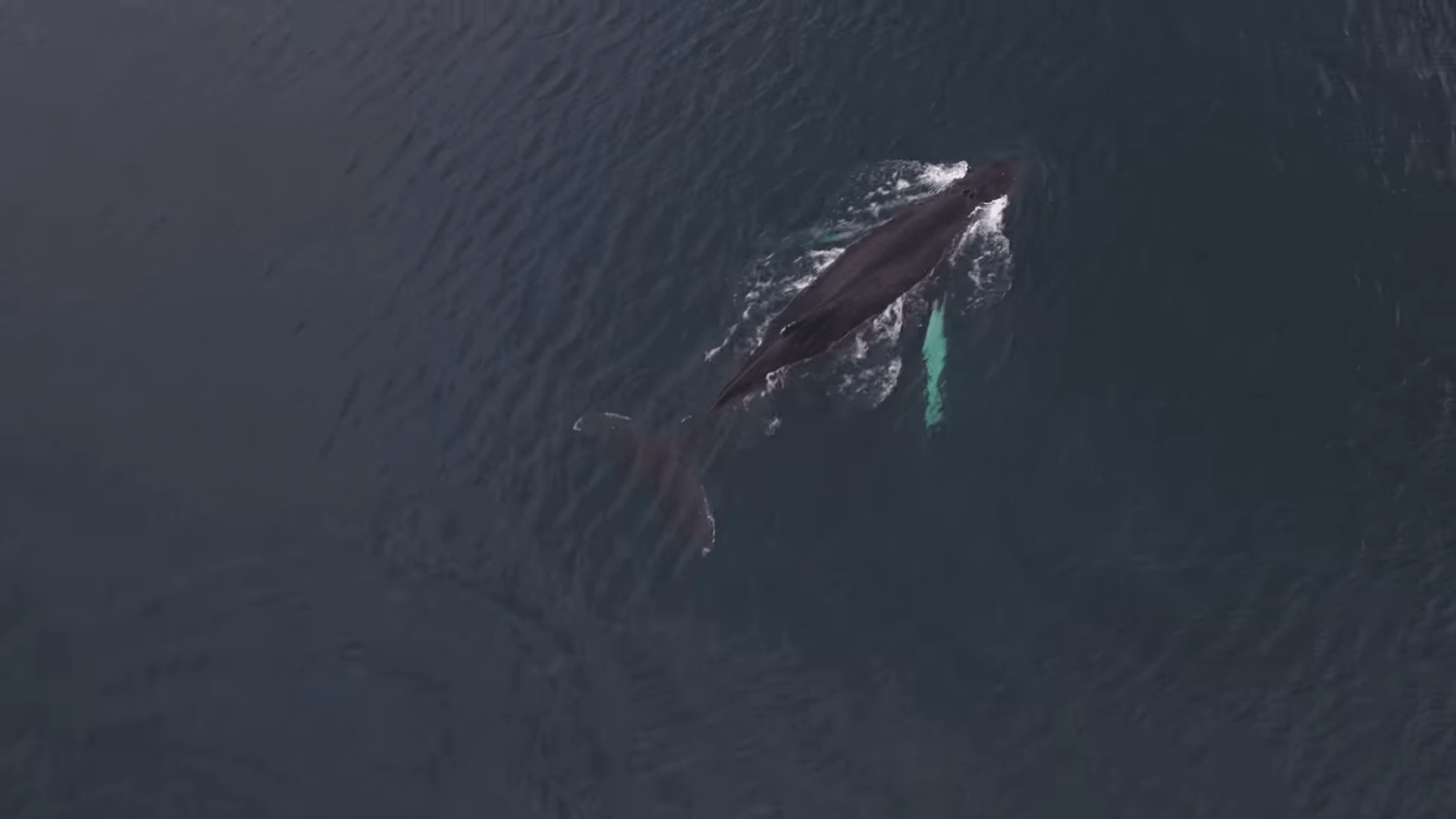 Here are the Drone Videos of Iceland!
So for your viewing pleasure here are eight (!) Iceland drone videos for your viewing pleasure. They show you many well known sights and hidden gems in northern Iceland, west of Iceland, Reykjavik, south of Iceland, east of Iceland, the Westfjords of Iceland, Reykjanes peninsula and the highlands of Iceland.
The West of Iceland Drone Video
This area is enormous and is characterised by fjords.
The Westfjords of Iceland Drone Video
The Westfjords is remote and rugged. It is dominated by dramatic large fjords and towering cliffs.
South of Iceland drone videos
This region of Iceland has a unique mix of volcanoes, glaciers and geysers. Lot of the destinations here have become world famous.
The Reykjanes Peninsula drone video
The peninsula where Keflavik airport is often overlooked whichs is a shame. The active volcanic system under its surface has created an impressive landscape.
The Icelandic highlands drone video
Have you ever been in the middle of nowhere? If not, try the Icelandic highlands!

East Iceland drone video
Breathtaking fjords and charming fishing villages.
North Iceland drone video
Dancing along the edge of the arctic circle.
Reykjavik drone video
Watch the cool, quirky and cutting-edge capital from above.

Related posts