So many talented people have found a calling in creating moving tributes to Icelandic nature. And we are lucky that many of those artists contact us and want to share their projects. One of them is Paulo Rocha from Portugal. He has been working hard on a short film project called "Where Trees Don´t Go" for the past two years. Why? Pure passion for Iceland, he says and he advices you all to detox in Iceland.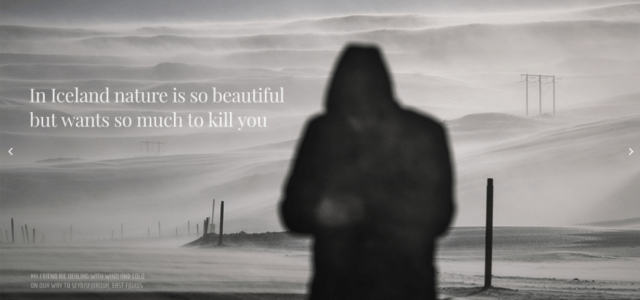 Hello Paulo and thank you for contacting us – please give us a bit of background about yourself
I am Stuck in Iceland since 2008, on my first visit in the middle of the financial crisis. Watched Sigur Rós Heima film and just had to go. Since then i was in Iceland more than 30 times i guess… have lots of miles with Icelandair ;-)))) I am a brand/graphic/content designer since 30 years ago (yes, i'm not a young boy) and a video and music enthusiast.
At this point in my life i wanted a personal project where i could use my professional and amateur skills with no clients pressuring me. When i was young learned about super 8 film animation and it's fun working again on my animated transitions between icelandic seasons. i've studied music for some time and have lots of tools so i will merge everything on this thing. Where Trees Don't Go short film will look very graphical and i hope you can feel the long crafting process on every detail from image to soundtrack.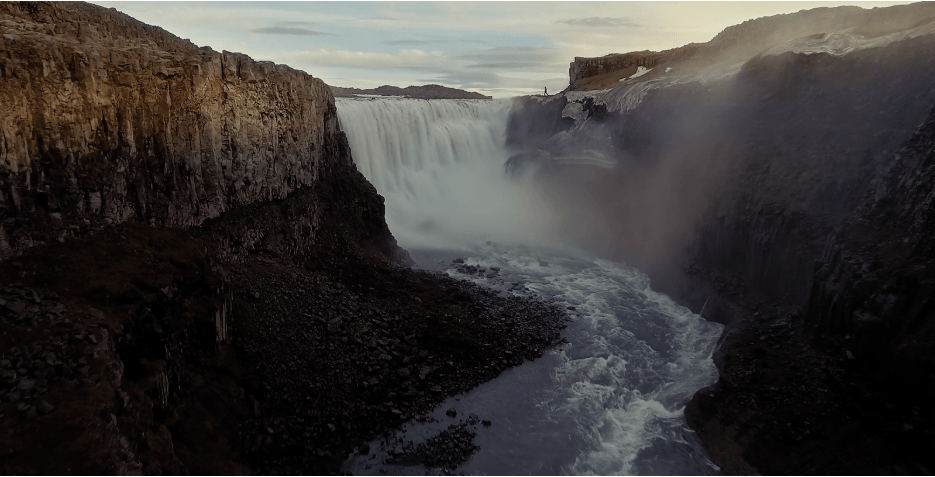 Why do you call your Iceland film project Where Trees Don´t Go? And what was the inspiration for the project?
From my first visits to Iceland the main feeling i took back home was that sense of a huge immersive space, then i realized there were no trees "spoiling" the view 🙂 A guide from Höfn once told me he had been in Norway and was feeling lost all the time because of trees in the horizon. i know the story about trees in Iceland and have been talking to a lot of people about their feeling about it. And it's fun as i expected; most icelanders think it's ok as it is: just a few trees here and there, around the house in the farm as wind protectors and for growing a local industry to get independent from wood imports. Where Trees Don't Go sounded good and a meaningful brand name for my project. I guess the whole idea started because i wanted to "steal" a piece of Iceland to take back home. Then one day at Skógafoss i filmed an unexpected little boy opening his arms facing the waterfall. That magical moment kicked all this thing in my head.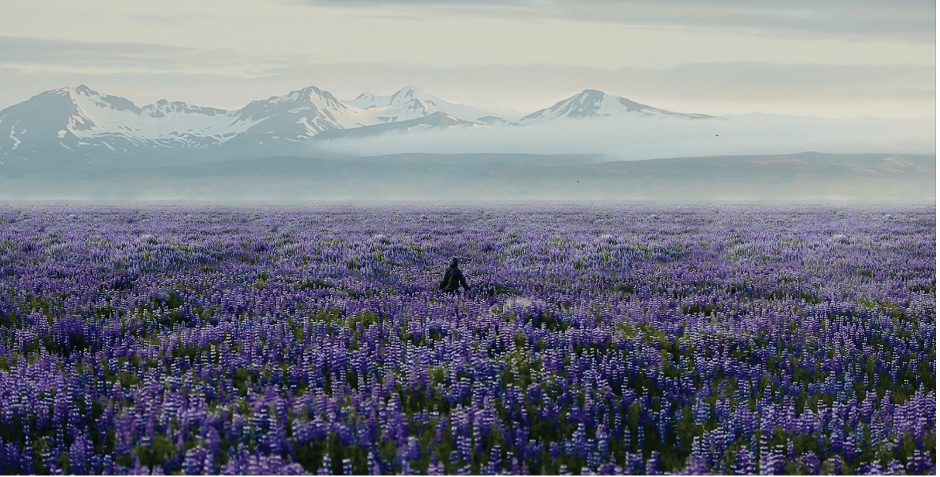 Judging from the photos and videos on your site, you have been all over Iceland. What are your favorite places and activities and why?
It's a very subjective opinion, but one place has a special effect on me: Dimmuborgir, near lake Myvatn, north Iceland. In winter is a magic wonderland and i love wandering around the "petrified" lava trolls; with some snow falling gets even better. Everytime i go i discover new trolls in the rocks and can almost feel the presence of elves hiding all around me 🙂
And of course love the Yule Lads in December, that group of local people do a great job recovering tradition; love the clothes and their annual bath with hundreds of kids. It's not easy to think about favorite places. All of Iceland is amazing but glaciers, lava fields and waterfalls are quite impressive. And you'll never truly know Iceland until you discover the highlands. i drive a lot following the weather forecast, that's my main activity after all. I'm a big fan of those weather guys from vedur.is!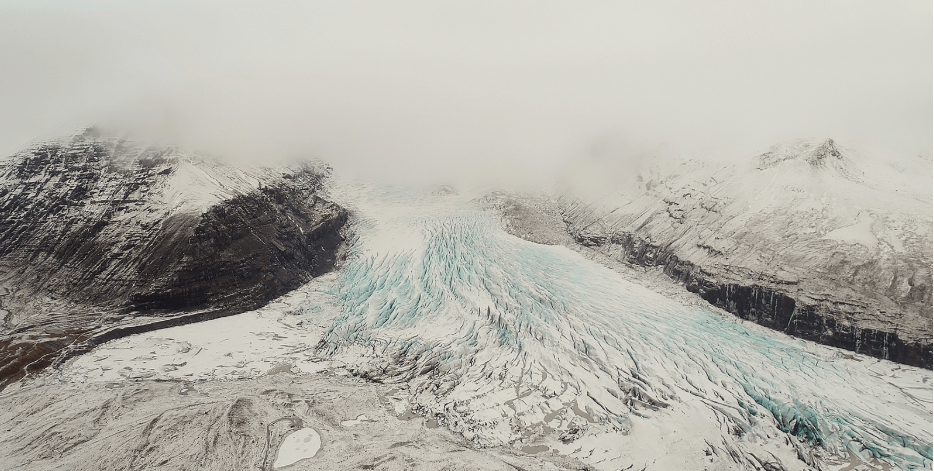 You have collected incredible amount of photos and videos. When will the film be ready and how will you promote it?
Along the way in these 2 years provided a lot of material; picked up a kind of Best Of. I decided to make a website so i could share it and inspire some people with Iceland. Meanwhile my short film is halfway in the process, i guess… still many things i want to capture. i keep selecting and editing every day and also want to create the soundtrack that will be a big challenge because it will be based on the popular icelandic hymn Heyr Himna Smiður. i think in 2019 it will come out but no promises 🙂 i have no idea how to promote it; it's not about money but about sharing. If it turns out to be reasonably good i would love if Icelanders could do the sharing and promotion. Maybe i will send it to some short film festivals.
Your drone videos are just incredible.What equipment do you use and what advice do you have for those who want to create such great nature videos from Iceland?
I had more equipment but already crashed 2 drones in Iceland (laugh). My use of a Phantom 4 Pro drone is the same way i use a Canon 5D with wide and tele lenses, a Osmo steady cam or a GoPro; i look to where beauty is and even take shots with iPhone. Don't get too excited about drones, consider it as just one more tool, a fantastic one in fact. Take care when you fly and choose the best time and place; because of tourists many spots are now drone-forbidden and i think it's fair; too many of them would annoy people and animals.
Have your things in order and watch out for the Icelandic weather
For National park zones get a license. Icelanders watch out for their environment and someone will ask you for it. Advice: there are two things you must have above all to get nice shots: infinite patience to wait and resilience to come back and try again. You and the icelandic weather will always be a love-hate relationship.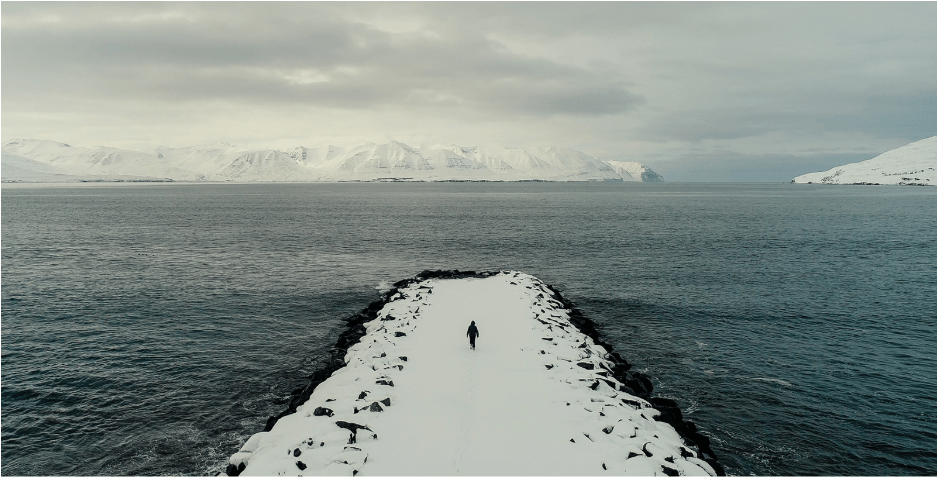 Grenivík, at the fjord's end, north Iceland (frame from the short film)
What advice would you give for those who are visiting Iceland for the first time? What places and activities must they experience?
Visit my website provides a realistic visual briefing before visiting for the first time, recommend it :))) For winter visitors i would say don't be anxious for the northern lights. I see many disappointed people that don't realize nature has its own timing. Think of it as an extra gift if it happens. My top advice is to visit Iceland more than once. Experience all seasons because landscape changes in so many amazing ways. Go on the road, adventure in the black and green highlands in summe. Get dizzy with the midnight sun, chase the aurora in winter, ride a horse and take a snowmobile on top of a mountain. But if you plan to go only once in your life, then go to Iceland Travel and choose a plan with the pros 🙂
Finally, Detox in Iceland!
Nowadays in our busy urban life we are overloaded with information, most of it we don't really need or want; in some way we lose perspective of a more natural life. I always tell my friends we all should spend more time looking at mountains. My own experience in the last years proves it right; Iceland relaxes me and helps me think better at work, faster and more focused on content quality. Iceland is a Detox for modern life bullshit, believe me. So i will keep being stuck in Iceland, forever. Takk takk!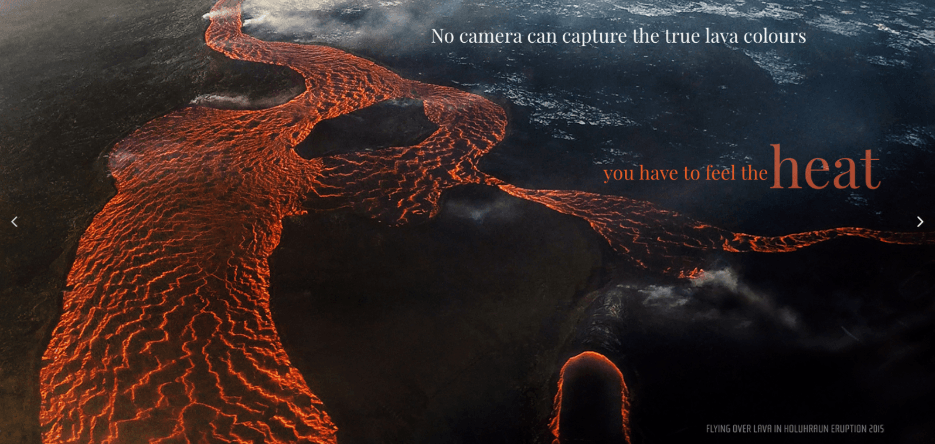 Related posts