Buggy Knights Rev Up for Rip Roaring Fun
Stuck in Iceland, 1 year ago
4 min

read
142
What to do when you are having a stag day and night to send off your first cousin when he is getting hitched? There are a lot of options of course. But you need to do something cool, something that you all will remember fondly. Something to brag about later with cool videos to show off. Something that the groom will have tremendous fun doing. Buggy Adventures fits this bill completely.
Captain Slow Rides a Buggy
I am not a motorhead by a longshot and I commute by bike. I find it ´sufficient´to own a boring Toyota Corolla although now I am pining for an electric car (Tesla!). And I tend to take things slow to begin with to be on the safe side. I even earned the nickname ´Captain Slow´when crossing Langjökull glacier on a snowmobile with a group of colleagues. I am, however, not averse to let it rip when I have gotten the handle of things. This was my first ride in a buggy and it was massive fun.
You shall have fun!
I simply challenge you not to have fun on a buggy ride. The beasts we rode are powerful and weigh about half a ton. But they are surprisingly easy to handle. We got great instructions from the guides and I want to give them shoutout.
Buggy riding in Iceland Videos
Great Buggy Guides
When I go on tours I always watch the guides carefully. It is, after all a big part of my job to try to understand what makes a great tour guide. It is hard to nail down of course. I suppose the skill of making the traveler feel good and excited about the adventure she is embarking on while making sure that everything is safe and secure.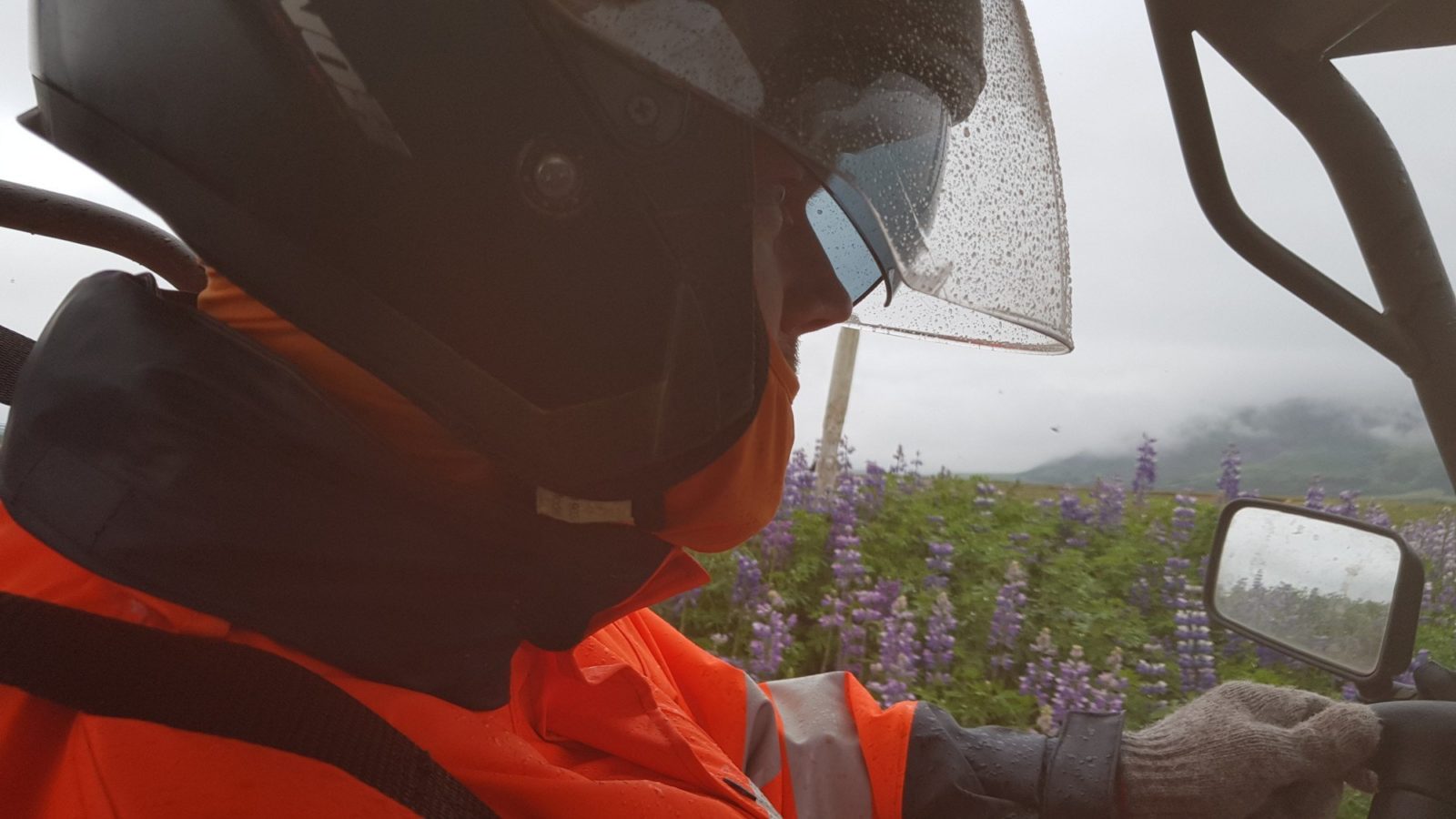 These boys had it nailed down. They were blunt about safety and understood completely how you make men eager to look cool understand that if you behave like an idiot bad things might happen. The tactic of juxtaposing stupidity and recklessness is an effective one. Men are usually terrified of being exposed as stupid. It is tough to avoid I know!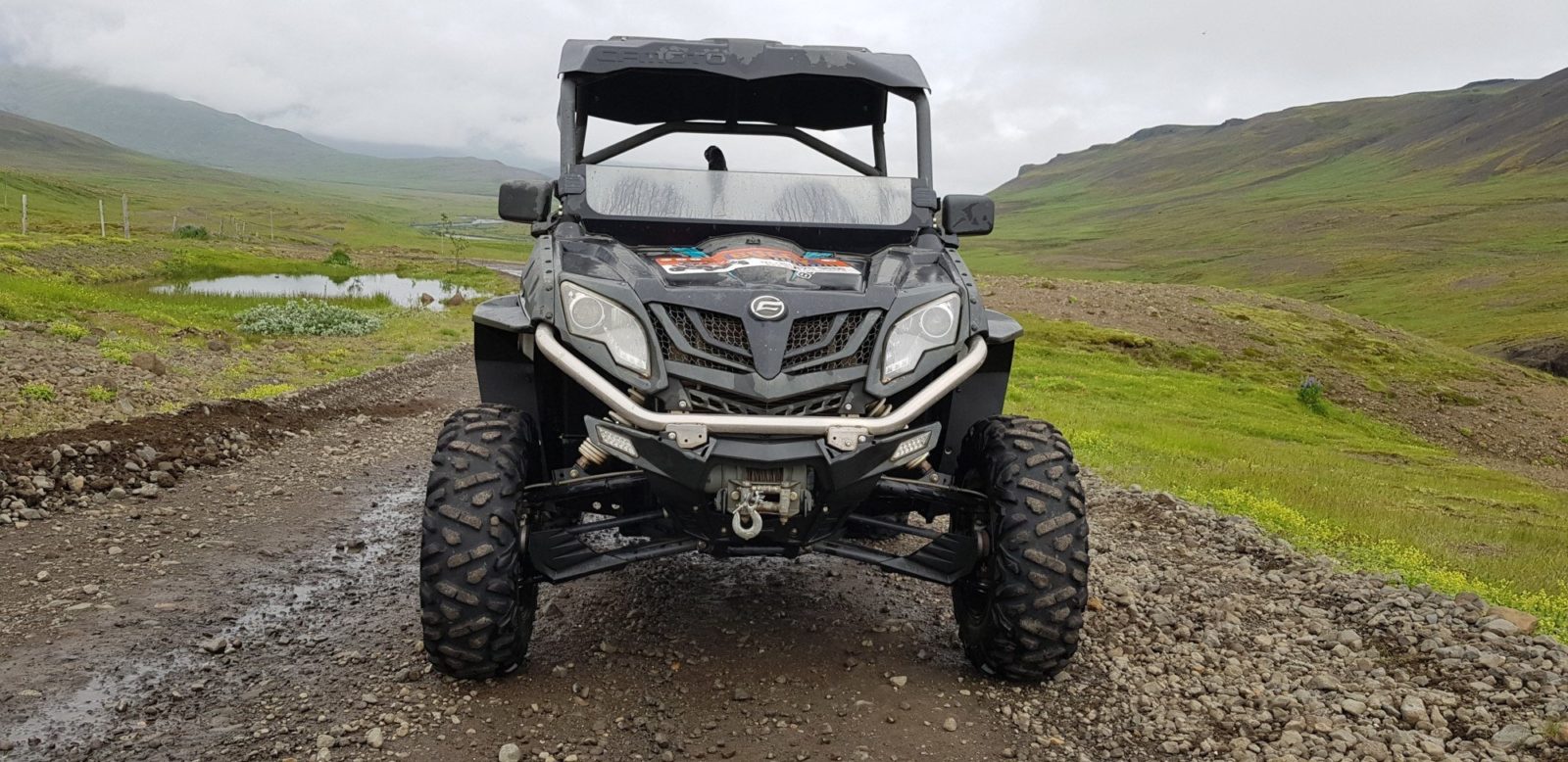 Stay Dry? Forget it
There were four us of in the group and two guides. One in the back and one in front. My uncle started driving. We made great progress across dirt roads which gradually became rougher. Iceland has had a really rainy summer. So puddle galore. Then we were crossing shallow small rivers and streams. In spite of the overalls we got, we were soon soaked. And let´s just say we got the daily recommended dosage of minerals in our diet that day.
Heading up to the mountains
The best part of the tour was when we reached the base of Esja Mountain, a short distance from the Móskarðshnjúkar peaks which are on the eastern edge of the vast mountain range. We actually pushed on via path up a mountain path and we were some 300 meters above sea level when we turned back. To get there, we got up a stony slope that seemed almost vertical. My cousin jammed the accelerator and up the buggy went up without a stutter.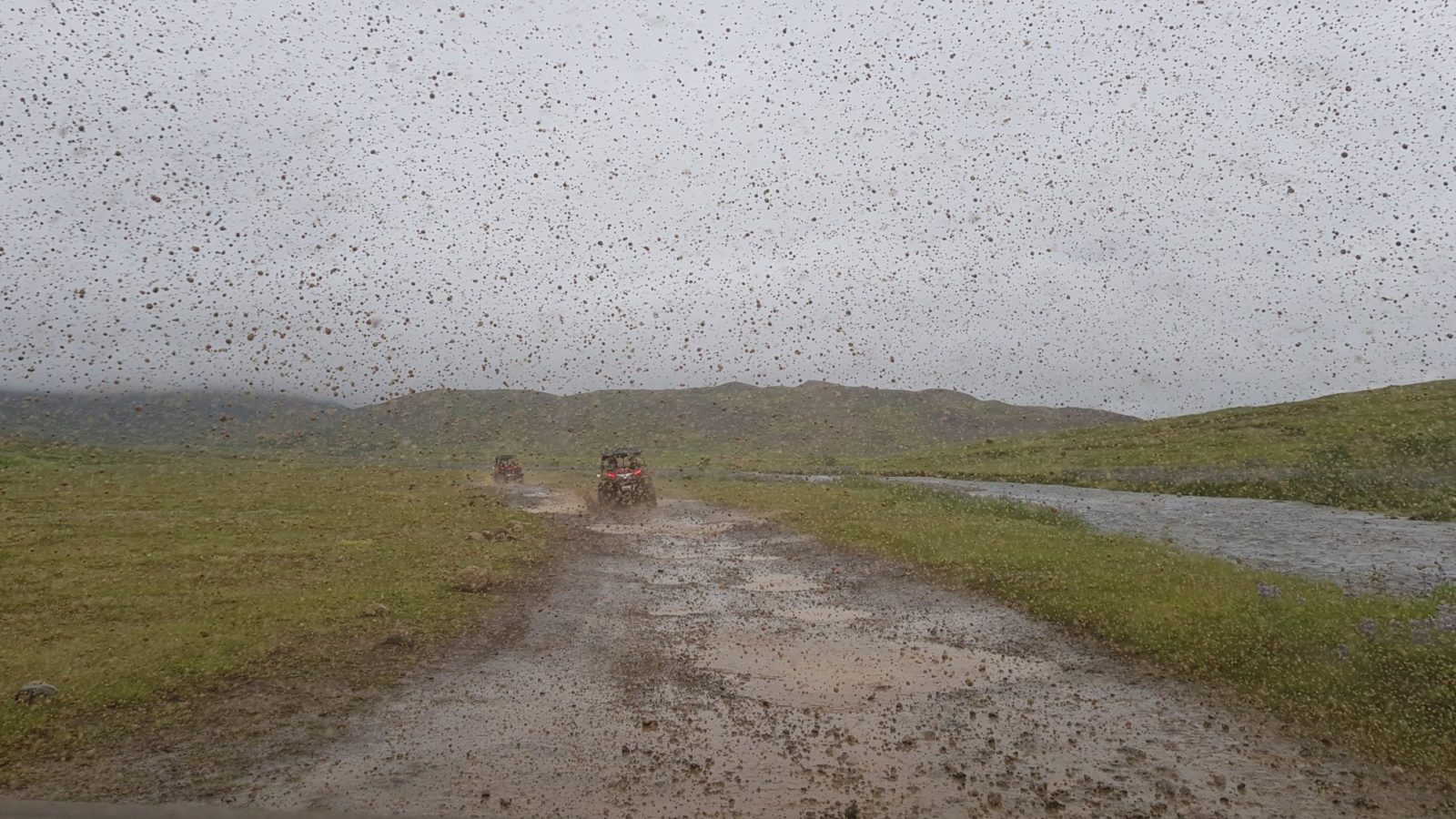 Staying on the Path
I noticed that the guides were adamant that we did never, ever, ever, go off road. Even when we were turning slowly around they made sure it was done in a space were there no change we left marks on the ground. I was suitably impressed.
We got down to level ground and I finally was able to take the controls. And wow. I got off slowly but this thing is easy to drive. The fun of pushing through a stream with water going off around you and putting the pedal to the metal in an abandoned quarry mine was just incredible.
We were so soaked after our escapades we had to change clothes. And afterwards, well, what happens on stag night stays in stag night.
[amazon_link asins='B000VEWWF6,B00994Q32W' template='ProductCarousel' store='stuckinicelan-20′ marketplace='US' link_id='368d7876-8e7c-11e8-8189-2b640d996ff3′]
Related posts