Whale watching in Iceland may sound like a sedentary activity. After all you are just on a lumbering boat and the whales are big and slow. Once you see a whale, you have plenty of time to adjust your camera, check the light, get just the right shot and click. You got the perfect picture and the perfect moment of a beautiful albeit slow moving giant. Well that is totally the wrong impression.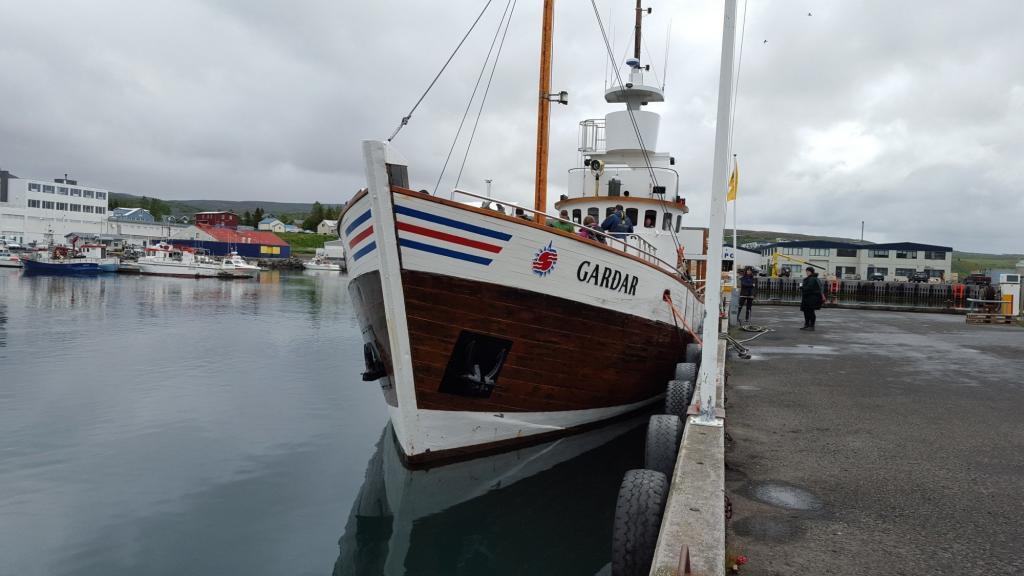 Excitment of Whale Watching in Iceland
Whale watching is actually more of a demanding contact sport where you battle the elements while looking for incredibly fast and elusive creatures that care nothing whether you see them or not. You need to move fast and contend with other people who are trying to catch a glimpse of the whale on a moving and wet boat. Things are slippery, the wind is blowing hard from the frigid north and the whales move fast.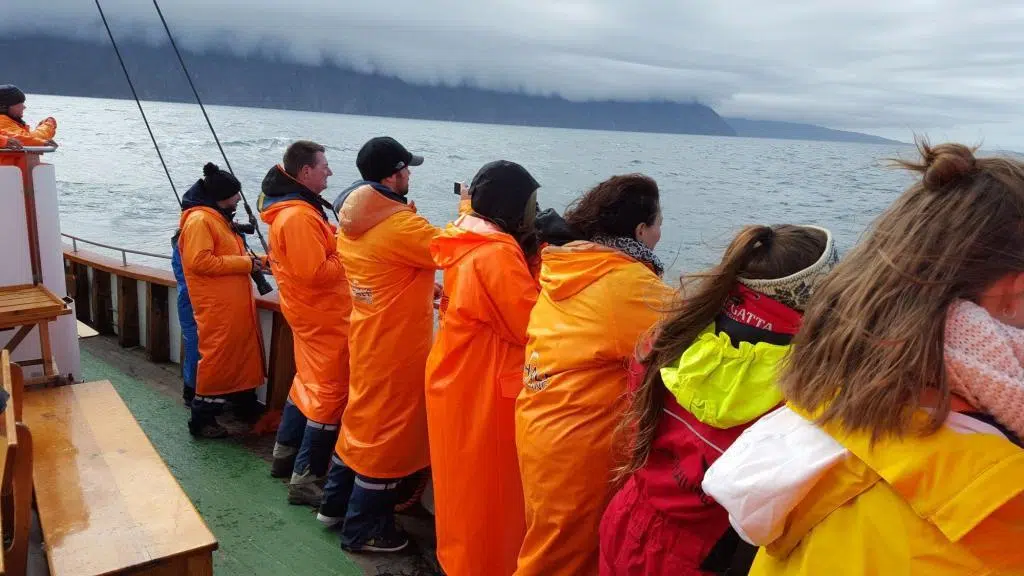 Whale Watching in Iceland With Eco Friendly North Sailing
On our recent round trip around Iceland my wife and I were traveling from our home in Reykjavik to visit my family in Akureyri, then heading east and south, staying over night in Adaldalur valley at a farm called Mid Hvammur. Before we reached Akureyri we stopped at the Seal Center in the North Western town of Hvammstangi and on our way to festival from Akureyri we visited the mighty Dettifoss waterfall and stopped at lake Myvatn. In the North Eastern town of Husavik we decided to go whale watching and when my wife mentioned to the ladies at North Sailing that I ran the Stuck in Iceland travel magazine they offered the trip for free which we accepted with many thanks.
When in Húsavík, go Whale Watching!
Going whale watching in Husavik is almost mandatory I suppose, it is after all, a pioneering town in whale watching. Additionally it should be noted that North Sailing is an interesting company that strives to be as eco friendly as possible.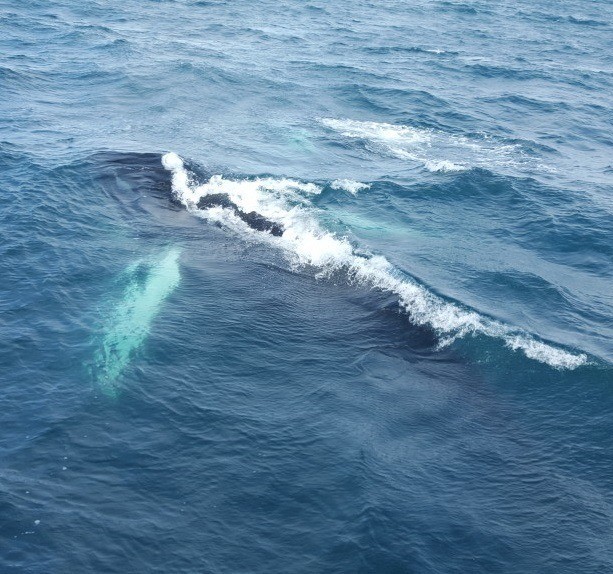 Buy Icelandic Wool and Stay Warm!
We made the really smart decision of buying woolen hats from Kaðlín Handicraft, otherwise I think our ears would have frozen off. Just make sure you get the authentic Icelandic wool rather than the acrylic blends that are also on offer. The wool is just so much warmer.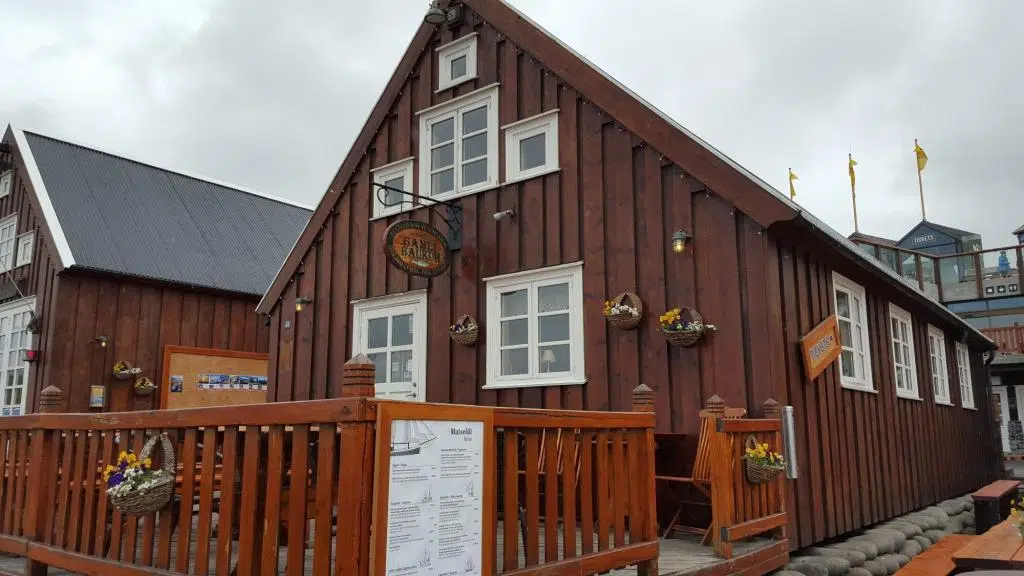 After a nice cup of coffee at Gamli Baukur Resturant we embarked on the Gardar whale watching boat and I was impressed with the fact that everybody got coveralls and coats. Whale watching in Iceland is cold business!
Since the whale watching takes place in the in bay of Skjálfandi (Skjálfandi literally means "shivering") in the North Atlantic in the rather bracing northern wind it was really necessary to have warm clothes on.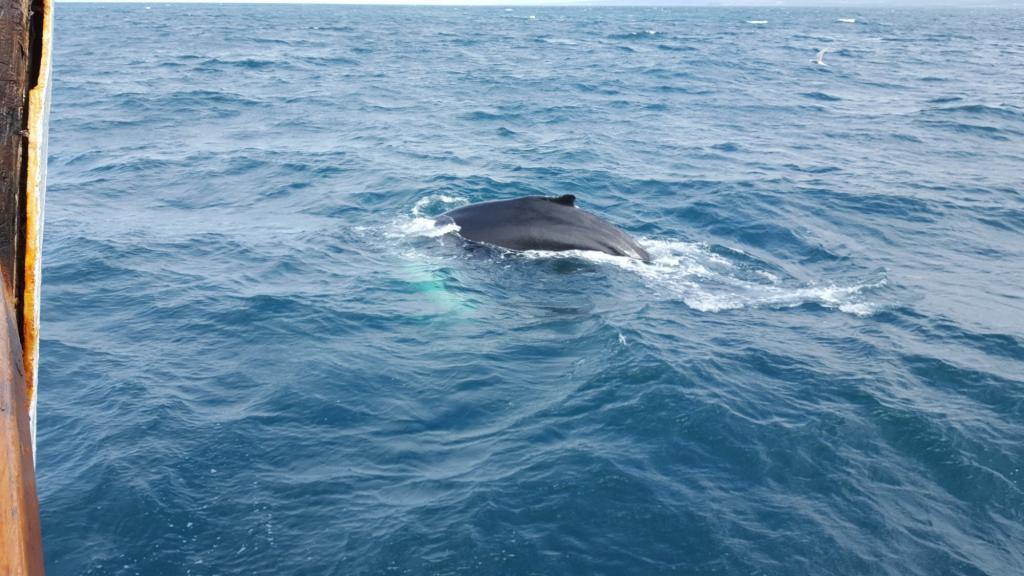 Awesome Show!
We saw a lot of whales and from what I gather the spotting rate for North Sailing is really high. But as the guide pointed out on the outset the bay of Skjálfandi is not a zoo and you can never guarantee sightings. But man, did we get a show.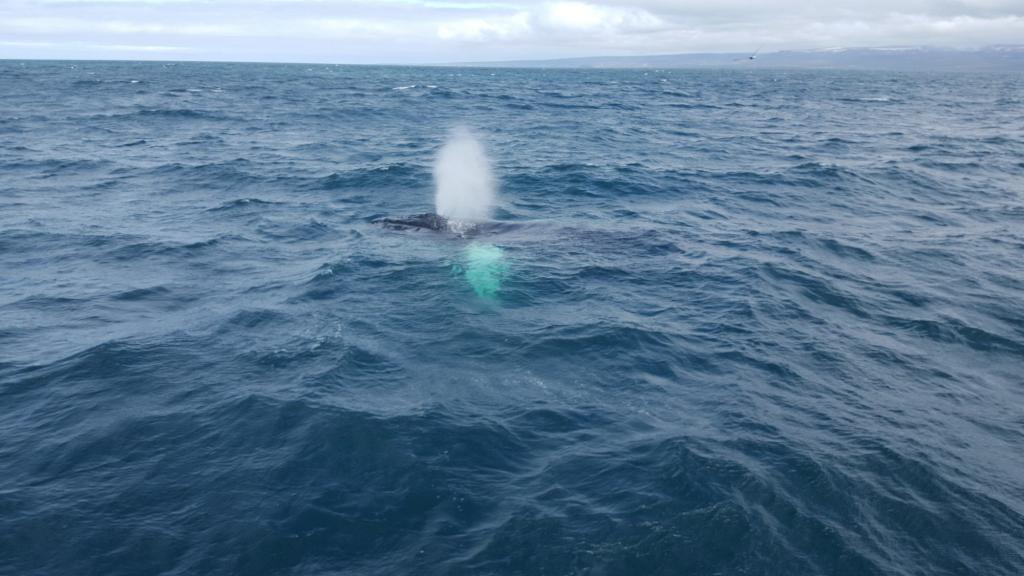 We saw a lot of humpback whales but we were also blessed with seeing a Blue Whale, an enormous creature that is really rare and unfortunately endangered. What a thrill it was.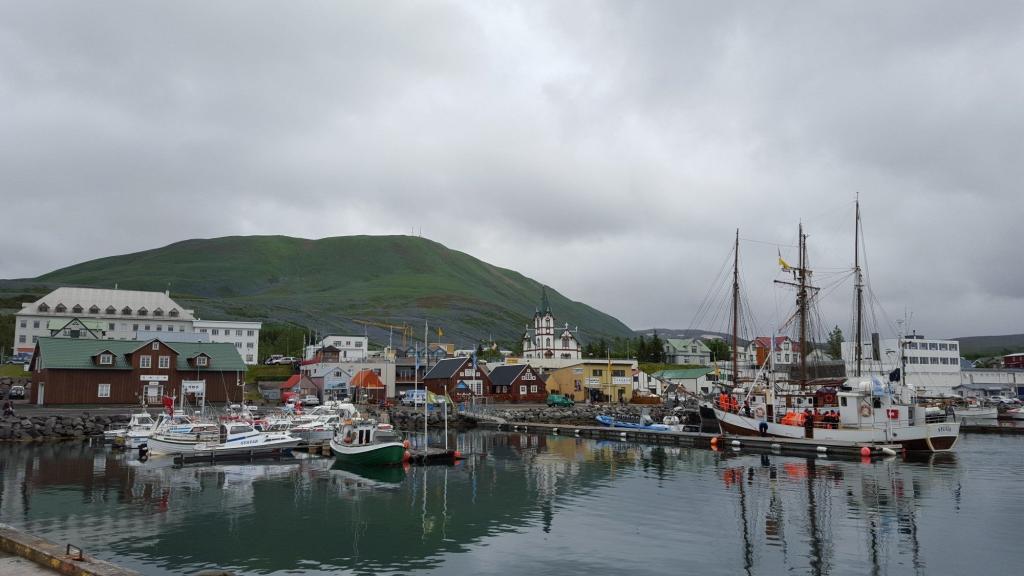 Be in the moment!
As mentioned before spotting the whales isn´t easy.  When the whales actually come up they are only visible for a few seconds. The guides and the captain of the Gardar did a great job of finding whales and it was kind of cool of the captains of the whale watching boats work together to find the whales. This simply works by several boats being out at once and the captains being constantly on the radio with each other. When a whale a spotted everybody rushed to get a look and take a picture. I did this of course like everybody else but allow yourself to forego the camera and just be in the moment and consider the grace and other worldliness of the whales and the way we have treated them over the centuries.
[amazon_link asins='1426307454,B003VHTDT8,B0752RFV42,B06X42S39Z,0394898095,B0728J8TVW,B074CPQL2Z,0789489902,B01C9BWFKA,B01MUDO9U1′ template='ProductCarousel' store='stuckinicelan-20′ marketplace='US' link_id='69c86836-14ce-11e8-b45f-0f7ffbb6a5c9′]
Related posts