Discover the Wonder of the Iceland Glacier Tunnel
Stuck in Iceland, 3 years ago
4 min

read
233
It is a privilege to run a travel magazine like Stuck in Iceland. Last Monday we were invited to try out the amazing Iceland glacier tunnel at the top of Langjökull glacier.
Promo code discount for Into the Glacier tours
Enter the promo code STUCK when you book the Into the Glacier tours below and get a 10% discount. The promo code is valid until the 21st of December 2019. More exclusive tour deals can be found on this site.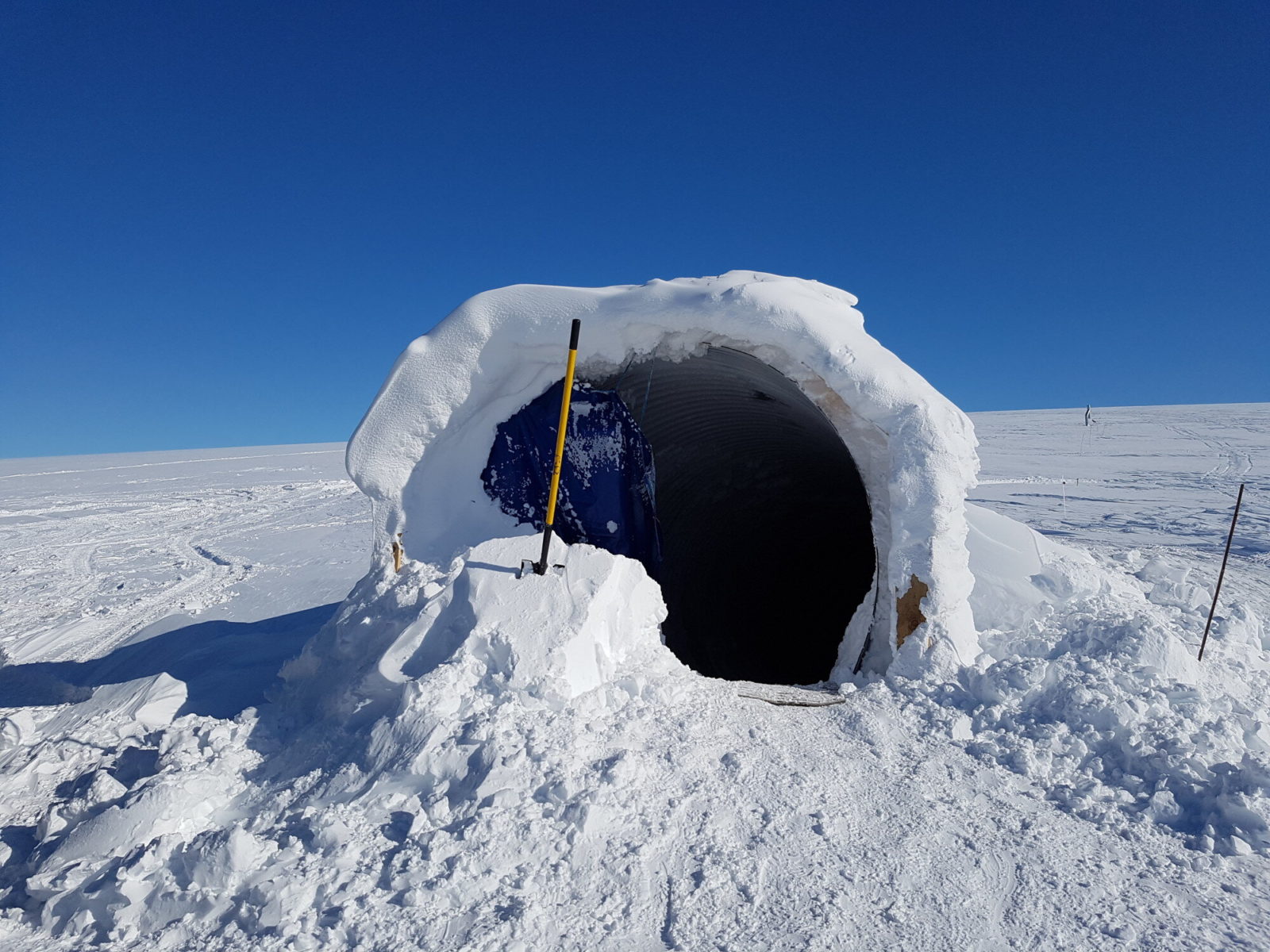 The Iceland glacier tunnel is a feat of engineering
The glacier tunnel can be considered a lot of things. For starters it is a feat of engineering. Its length is five hundred meters which makes it the largest tunnel of its kind in the world. To create it took over four years of concerted effort of workers, engineers, glaciologists, artists and architects.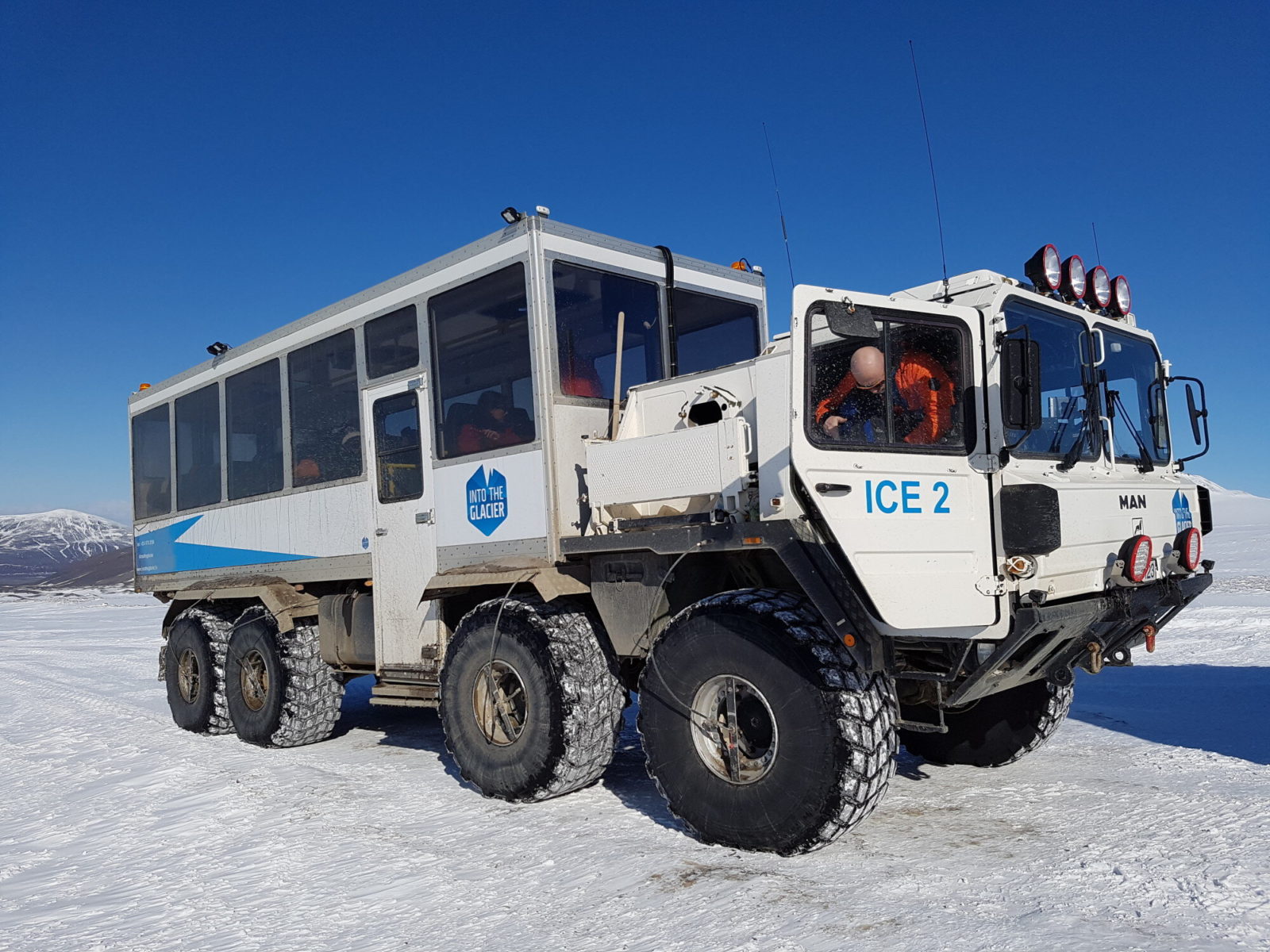 Built at a height of 1.300 meters
Some 5,500 square meters of ice were excavated to create the glacier tunnel and it takes you some 25 meters underneath the surface of the massive Langjökull glacier. It needs to be built in a height over 1,300 meters to minimize the effects of glacial movement and shifting. Making sure that the opening doesn´t disappear under the massive snowfall every winter is a large project all unto itself. It is all perfectly safe, the glacier walls are sturdy and the roofs of the spaces there are like cathedral domes.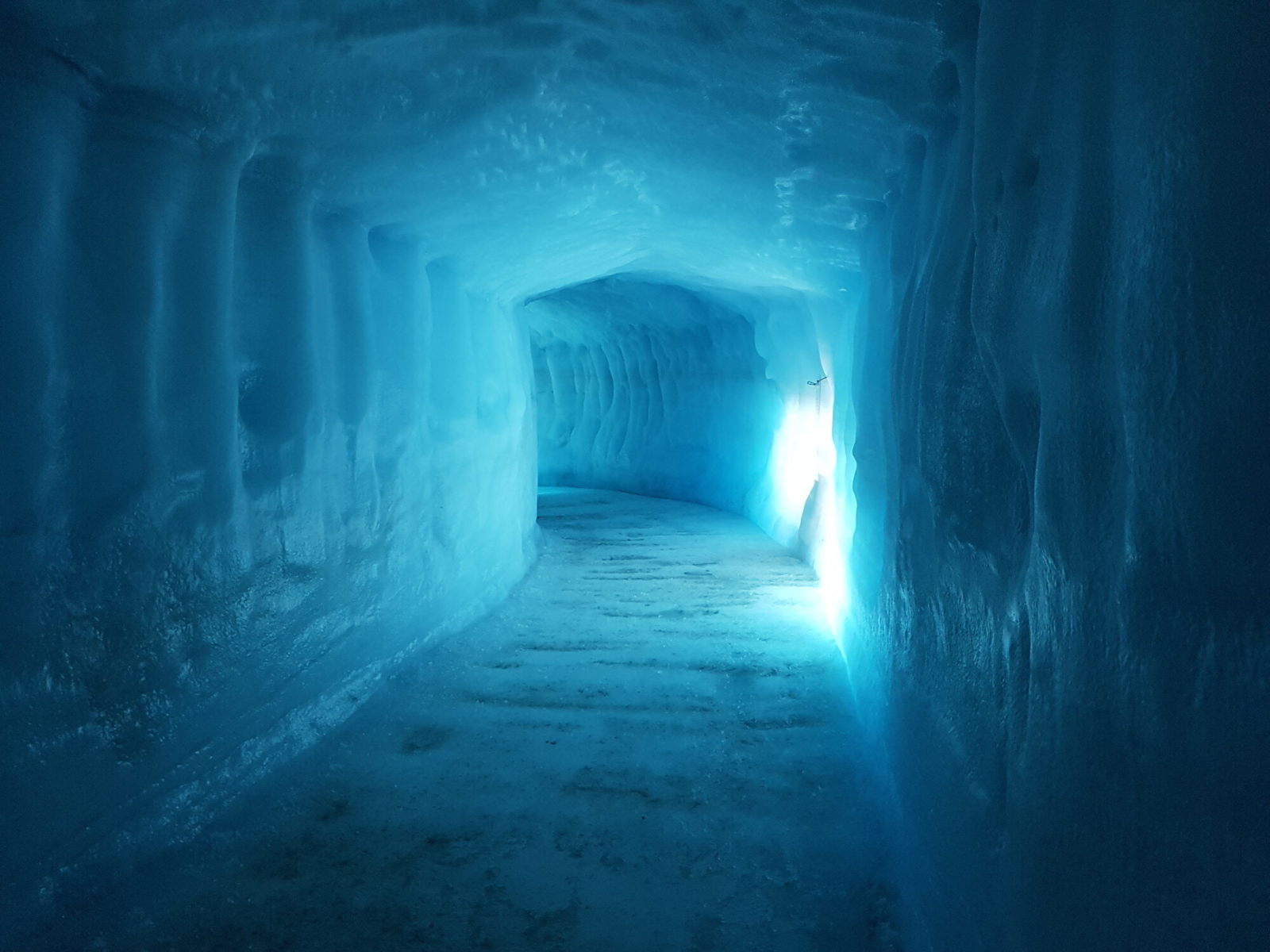 Ice walls illuminated by LED lighs
It is also a work of art. Some of it is intentional and man made but nature augments and improves upon the man made structure. The ice is smooth, rock hard and slick to the touch and is illuminated by LED lights which enhances its natural beauty.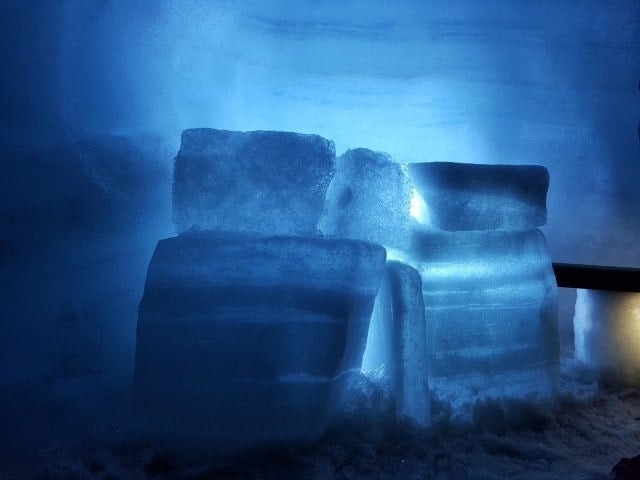 But the beauty of nature is becomes even more impressive close up, you can see how the glacier is made up of hard ice bubbles of air and constructed in tightly packed layers.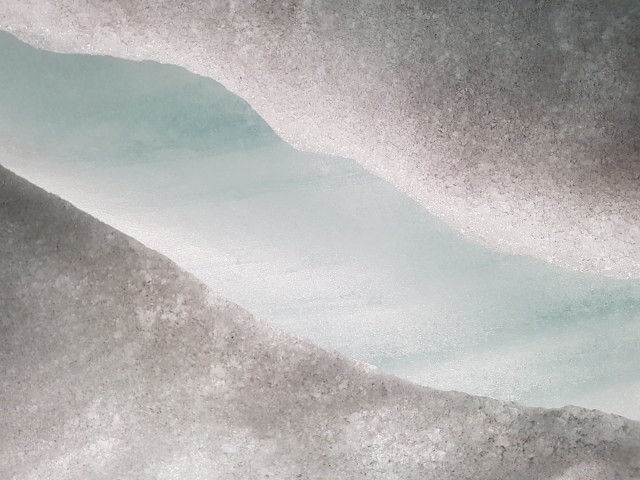 The glacial crevice leading to cold darkness
The menacing side of nature is revealed when a massive crevice opens up at one point. You look sideways into the abyss which is illuminated with giant icicles looming up high. Nothingness and cold darkness await in the distance.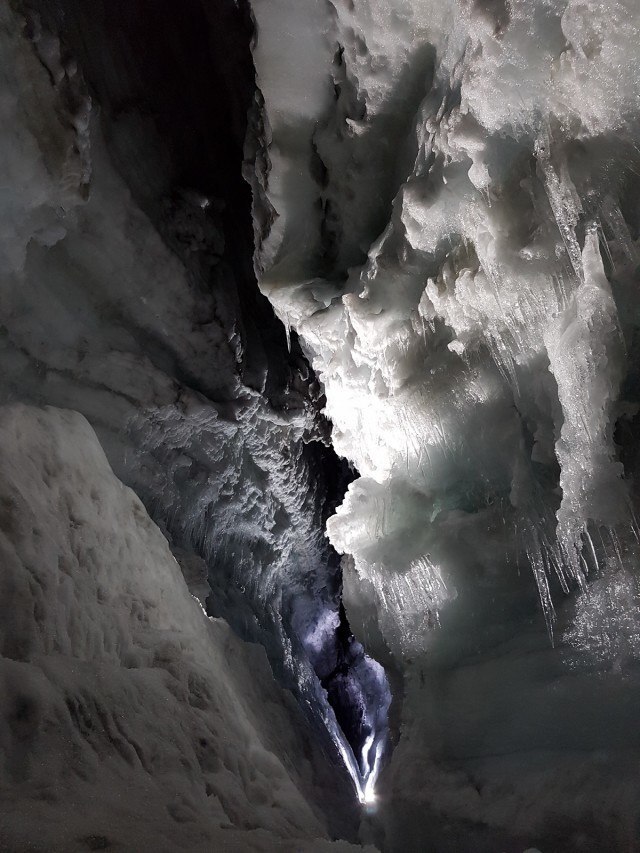 Iceland glacier tunnel is a great place for marriages
This Iceland ice tunnel also sports a chapel that is ideal for weddings and as far as I know, one wedding has already taken place there. One guy re-enacts a proposal to his fiancé when we are there.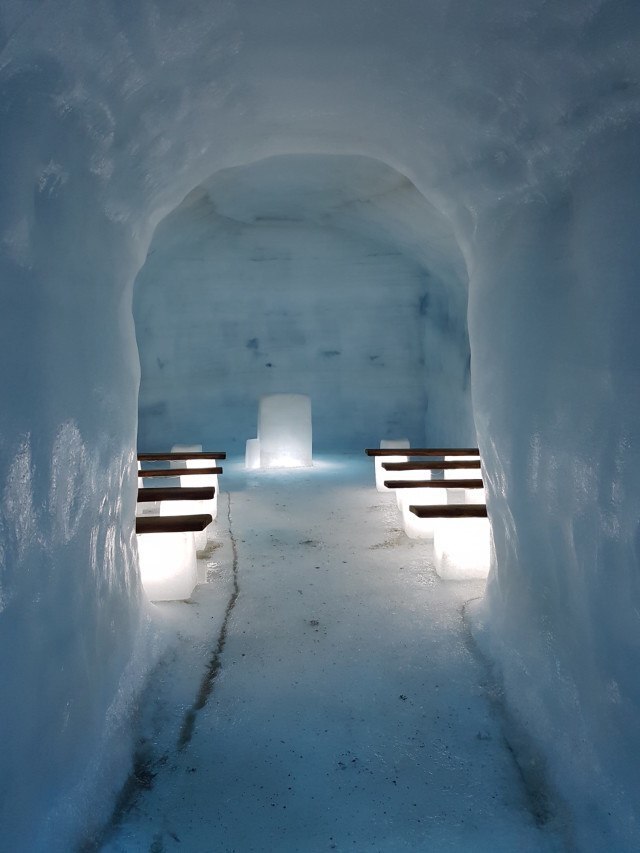 My wife, the best singer in Iceland, sung an impromptu Icelandic folk song to the starstruck audience.
Learn all about the glacier
The ice tunnel is also a great educational tool for geology, climatology and of course glaciology. The excavation leaves behind ice walls that clearly display reveal ash and tephra layers from past volcanic eruptions. The layers of ice also reveal climate and weather patterns, readable to scientists. Furthermore, you gain an understanding of how the glacier has formed and is constantly changing, shifting, retreating and advancing. Our guide, Bryndís was extremely knowledgeable about these things and her tour around the ice tunnel was like a crash course in all of these sciences.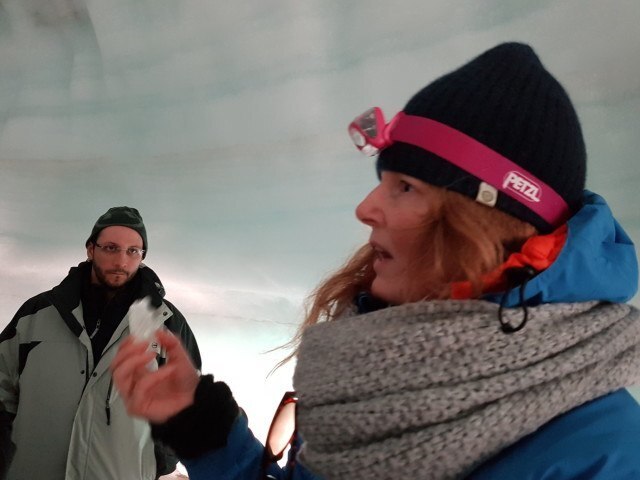 On to the next adventure
I experienced all of this on Monday. There was not a cloud in the sky and the view was fantastic. I came home with 330 pictures and videos. Days like these don't come too often and I always feel like I have won some kind of lottery when I experience them. On to the next adventure!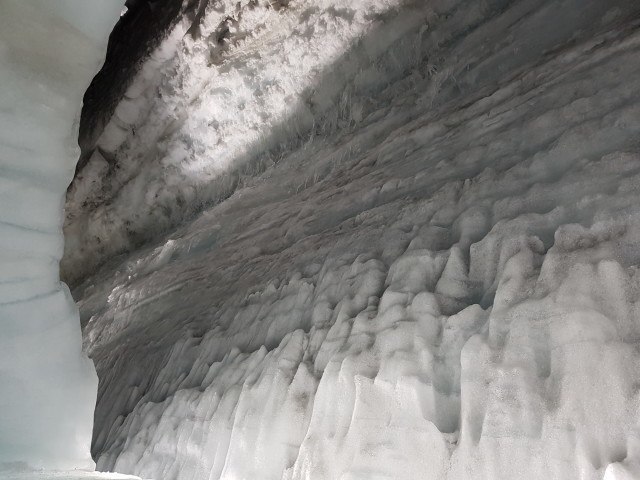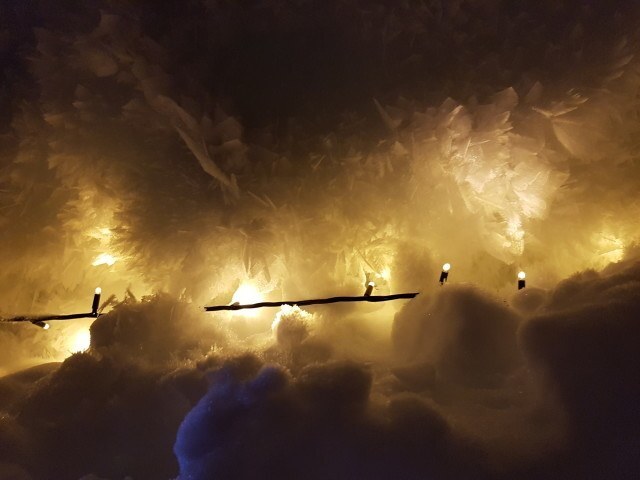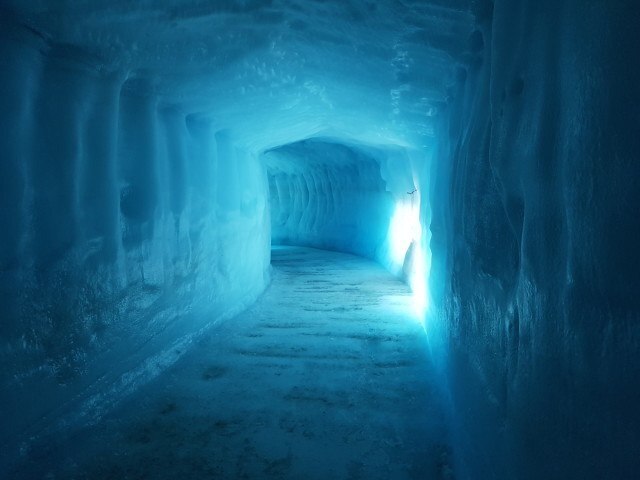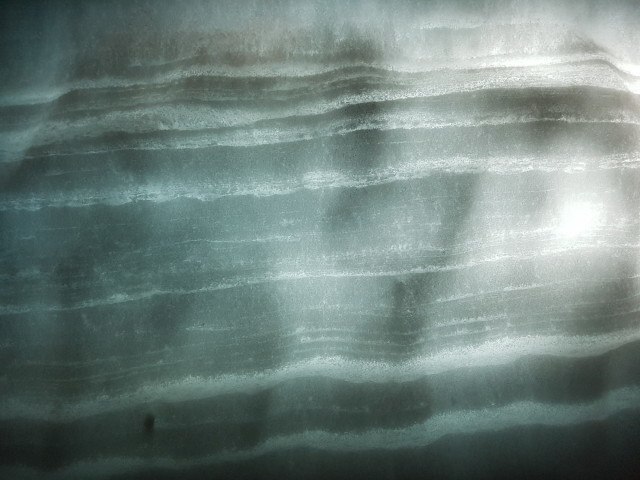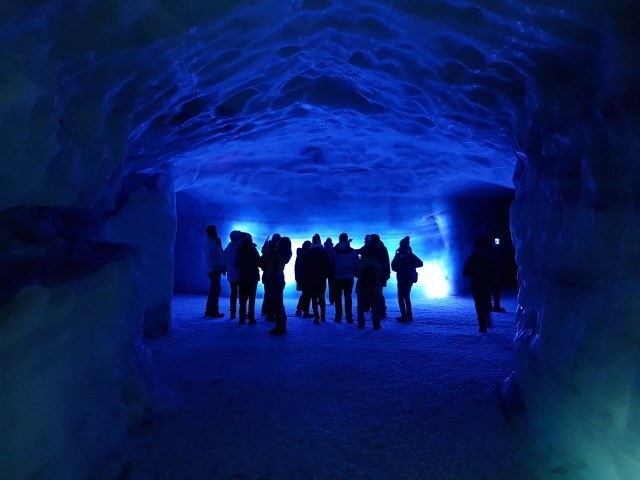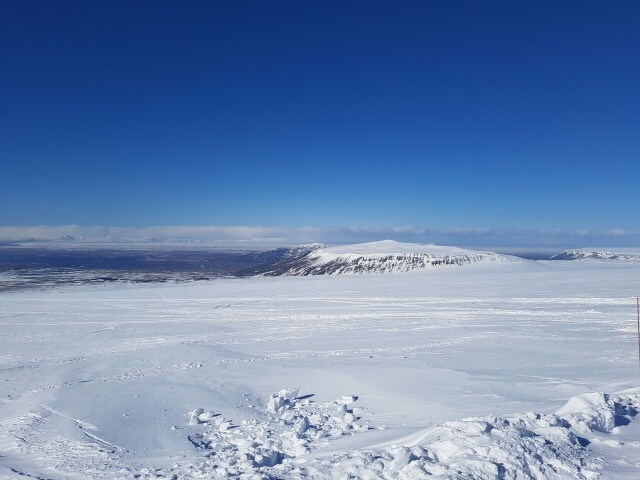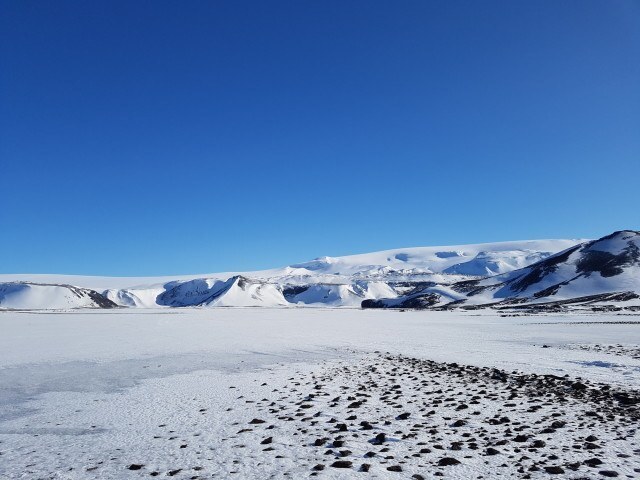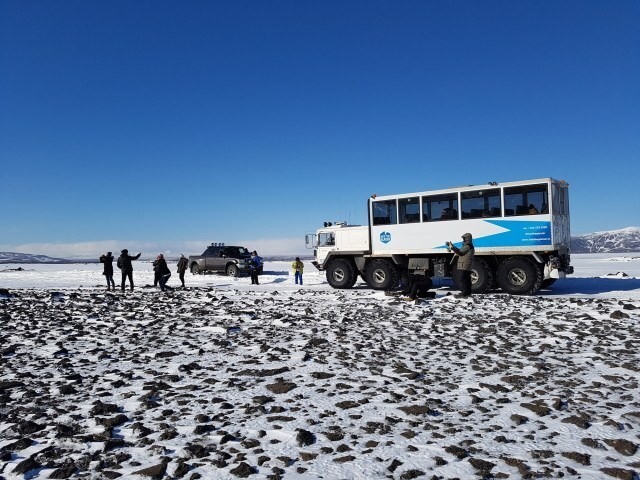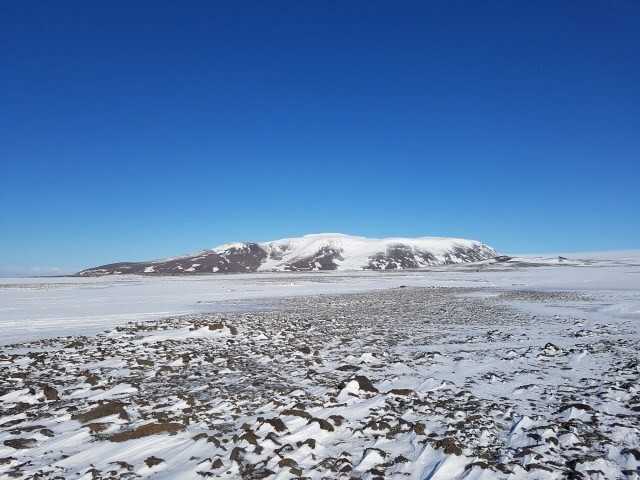 Related posts