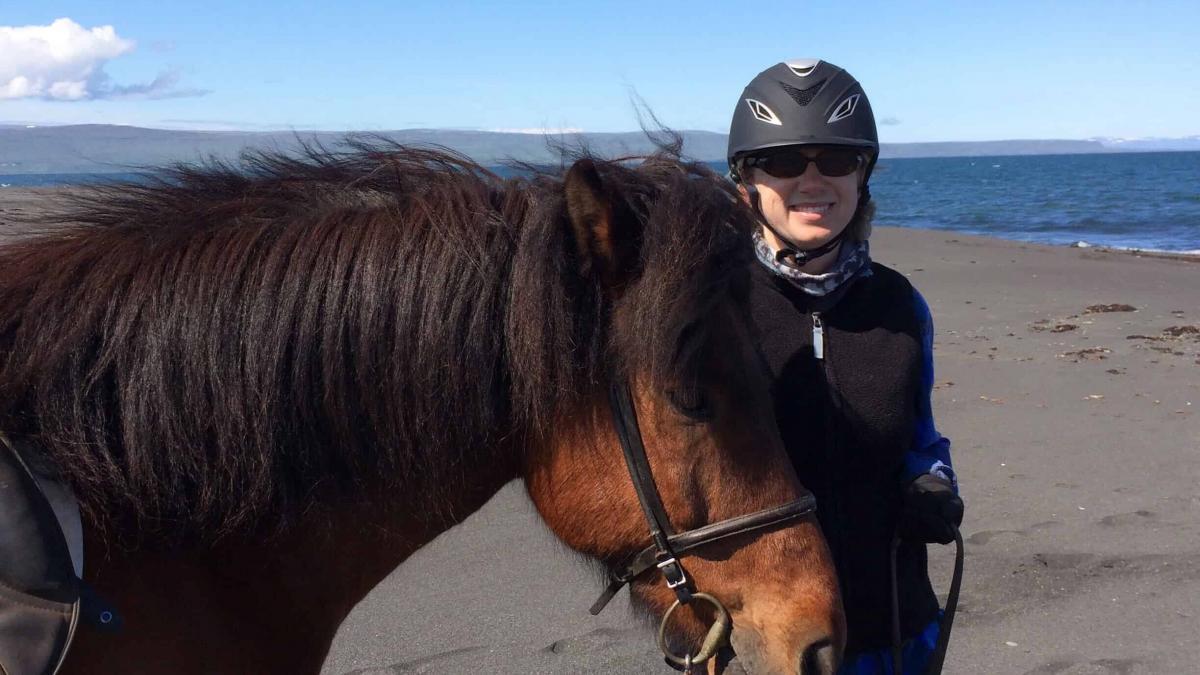 Wild Horses of the Summer Sun – Discovering the Icelandic Horse
admin, 3 months ago
6 min

read
330
Tory Bilski is one of the many friends of the magazine. She resides in Connecticut but for years Tory – would meet up with fellow women travelers in Iceland. They would head up to North of Iceland and stay at a remote horse farm in Thingeyrar in the North West. Although the only thing that they had in common was their passion for Icelandic horses, over time the women in the group became good friends. The annual trips to Iceland gave them a chance to escape the cares of life for a while. Tory has written a memoir about her trips to Iceland titled Wild Horses of the Summer Sun. Love the title by the way!
Friend of the magazine
Tory has written three great articles for Stuck in Iceland. The first one is about the Sweet life of Icelandic cafés, the second one is about Flatey, the island of Zen, and the last one is Ghost Stories, the search for Agnes. This is about Agnes Magnúsdóttir who was the last Icelandic woman to be executed back in 1830.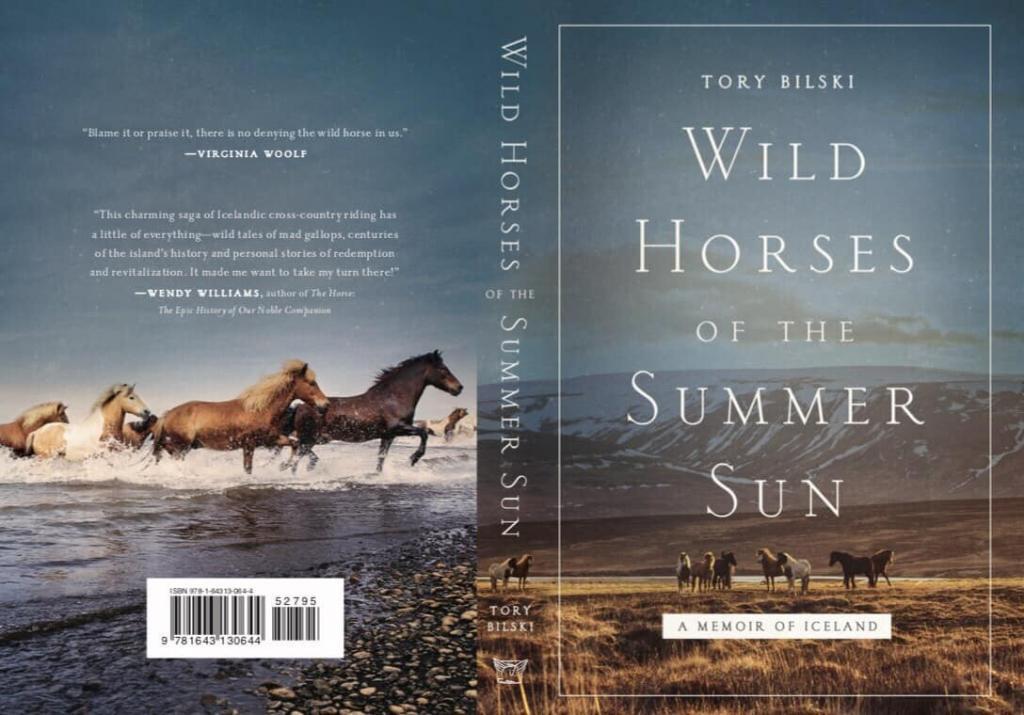 Wild Horses of the Summer Sun
Tory's book is all about her annual trips to Iceland, spending time with her circle of friends and riding Icelandic horses. The book is called 'Wild Horses of the Summer Sun: A Memoir of Iceland.' I just bought the book for my Kindle reader and started reading it. It is an enjoyable read. It is safe to say that Tory paints a vivid picture of the ladies she has traveled with and the Icelandic horses they have ridden.
Hey Tory thank you so much for doing the interview and congratulations on the new book. Can you tell me about your circle of friends and how your trips to Iceland started?
Thank you, Jon! I am really happy the book is now out in the world. The trips to Iceland began back in 2004 because of a connection to an Icelandic horse trainer, Helga. She was in the States giving horse clinics and became friendly with many people here. One year she invited two women from a Berkshires horse farm to visit her in Iceland. But instead of two women showing up, nine people showed up. I was the last to join and had to squeeze myself into a very crowded van. I'm not sure if Helga knew what she was getting herself into. When we showed up the first time, I remember her saying, "So you actually came?"
12 trips to the horse farm
And then on our 12th  visit –and what turned out to be our last trip together — she said, "I didn't think you'd show up the first year and now here you are on the 12th." I had been to Iceland once before in 2001 to ride horses and I knew I had to go back. When I got in with this group of women who started going every year, I couldn't believe my luck. That's all I wanted to do — go to Iceland to ride horses – and that all they wanted to do.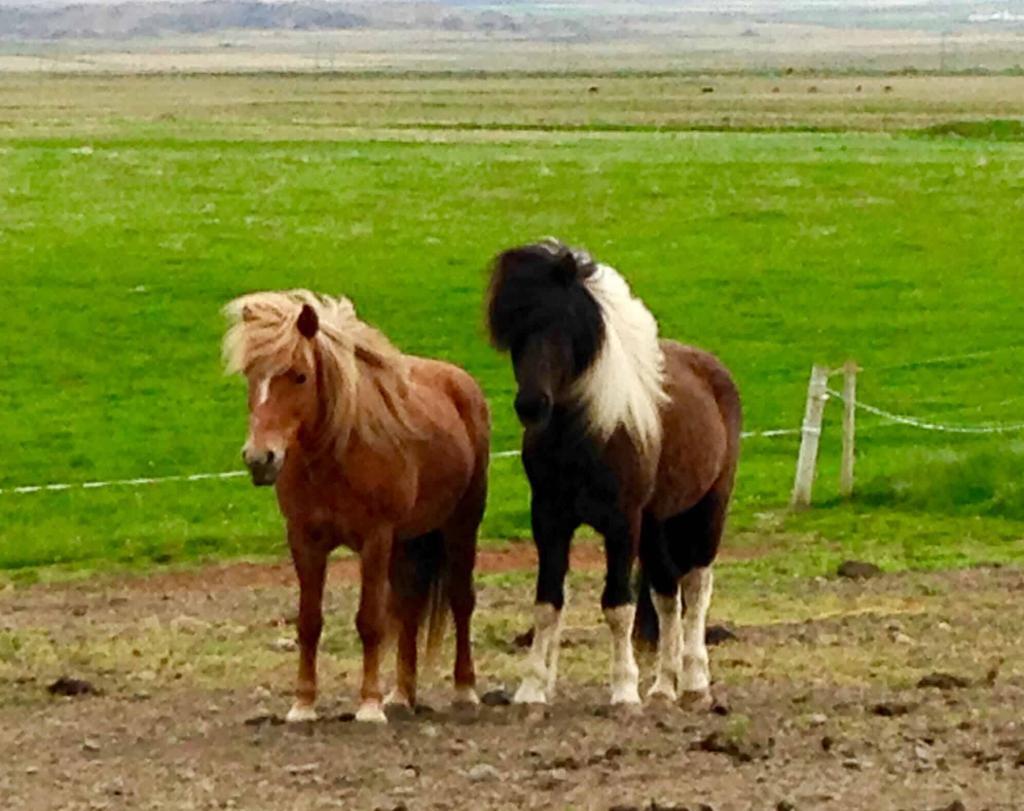 Can you tell me about how many times you have come to Iceland?
Fourteen. The last time I was in Iceland was 2017. I went twice:  early summer with my daughter because I wanted to show her Iceland, and late summer I stayed at Gullkistan, the artist residency, to finish my book.
Can you tell me what inspired you to write the book?
When I first started going to Iceland, people back home were curious about my trips. Iceland was off the tourist grid back then, so it was seen as an unusual place to visit. I kept getting asked, "Why do you go?" And a lot of people didn't get it and they'd ask, "But why do you keep returning?" And I'd explain about the beauty of Iceland and how there's nothing like riding Icelandic horses way up in the north where it's almost 24 hours of sun in June when I went. Then Iceland got popular and people got it. I started getting calls from friends, and friends of friends, asking me for recommendations about traveling in Iceland.
Starting an Iceland blog
Then one year I was sick and couldn't go, and I started a blog, Icelandica, to answer the basic questions: "Why do I go?" and "Why do I keep going back?" The blog wasn't meant to be a tourist blog where I recommend places, it was meant to be a space to share my personal travel stories, and it grew into an episodic collection of our adventures and sometimes our ridiculous misadventures.
A memoir of a particular period of time
The more years we went, the more stories I had of us, our group, and Iceland and the horses. I wanted to make it into a book and the literary agent became interested in the idea. But it had no end since our trips were ongoing. Alas, all things come to an end. It wasn't until we stopped traveling there as a group that I realized my stories had a natural narrative arch and, of course, an ending. A memoir is about a particular period of time in a person's life, and I think of the years of this book as my Iceland era.
Apart from the horseback riding, do you have favorite places or activities in Iceland?
I love to hike in Iceland. I've gone with guides to the glaciers. I've hiked the many trails at Snaefellsnes National Park. And I love to visit small towns. Just to sit in the local bakarí and have a cappuccino and slice of cake. My favorite towns are Stykkisholmur, Siglufjörður, Husavik, Holar, Sauðárkrókur, Hellnar. I am fond of Iceland's small quirky museums and have been to most of them: the many saga, folk art, and history museums; the bird, sea ice, textile, horse, herring era, sorcery, volcano, and water museums.
What advice would you give people who are coming to Iceland for the first time?
If they don't have a lot of time in Iceland, go to Snaefellsnes. It's only about two hours from the capital and it takes about another hour to drive to the National Park at the tip of the peninsula. Get a map at the visitor center and start hiking the marked trails. The first time I went to Snaefellsnes was in 2009 and it was a dreamscape to me – lavender skies, lush green farmland, that deep blue of the sea — all under the magical snow-capped mountain Snaefellsjokull.+
Rent a car in Iceland
If they have more time, I would pick one area: either the West Fjords, the North West area, Lake Myvatn area, or the Southern coast. There is so much to do in each area that you don't want to hurry through it. I often suggest flying one way from Reykjavik to Akureyri or Egilsstaðir or Ísafjörður and renting a car, so you don't have to spend so much time driving to get there.
Related posts