Iceland travel advice for the discerning traveler
admin, 2 months ago
5 min

read
424
Innovation and futurism fascinate me. I knew I had to get an interview when I connected with designer and futurist Helga Jóseps. I wanted to know what she felt about the state of the Icelandic traveling industry, the options travelers have and how we in Iceland should welcome travelers in the future. This being 'Stuck in Iceland' I was keen to get Iceland travel advice for the discerning traveler.
Intriguing background
Helga has an intriguing background. She was born in the village of Eskifjörður in the East of Iceland. Travelers have not discovered this wonderful region. She got her BA degree from the Iceland Academy of the arts & IED Madrid, + M.ed. student in new teaching methodology UNAK. Helga studied mechanics and sociology in high school. She is now a freelance futurist, based in Madrid after working for a few years as the Makery Manager at Space10 in Copenhagen. Helga also managed and set up an innovation lab for Design University IED and worked as a Futures Strategy consultant at FFWD. She joined forces with the Innovation Strategy Consultancy, which has a human point of view towards their solutions. This fits her vision of trying to make the people a bit more happier every day. You can follow Helga on her website, Linkedin and Instagram.
Hello Helga and thank you for contributing. What inspires you as a futurist and a designer?
Hello guys! What inspires me is the need to inspire people. All of us design and create the future. Everybody, from students to CEO's need to understand this. Make people understand we have both the power and the responsibility to make everything is this world a little bit better, to make sure that both humans and animals will have a better life in the future.
Are there any places or activities here in Iceland that you find especially inspiring?
What I like the most about Iceland is that there is a lot of "nothing" these long drives where you don't see a single other car, or even a house, just nature, as it is.I also really like this feeling of actually feeling that the Earth is alive, that we the humans have to adapt our plans and actions to natures everyday decisions, weather, water, geysers etc.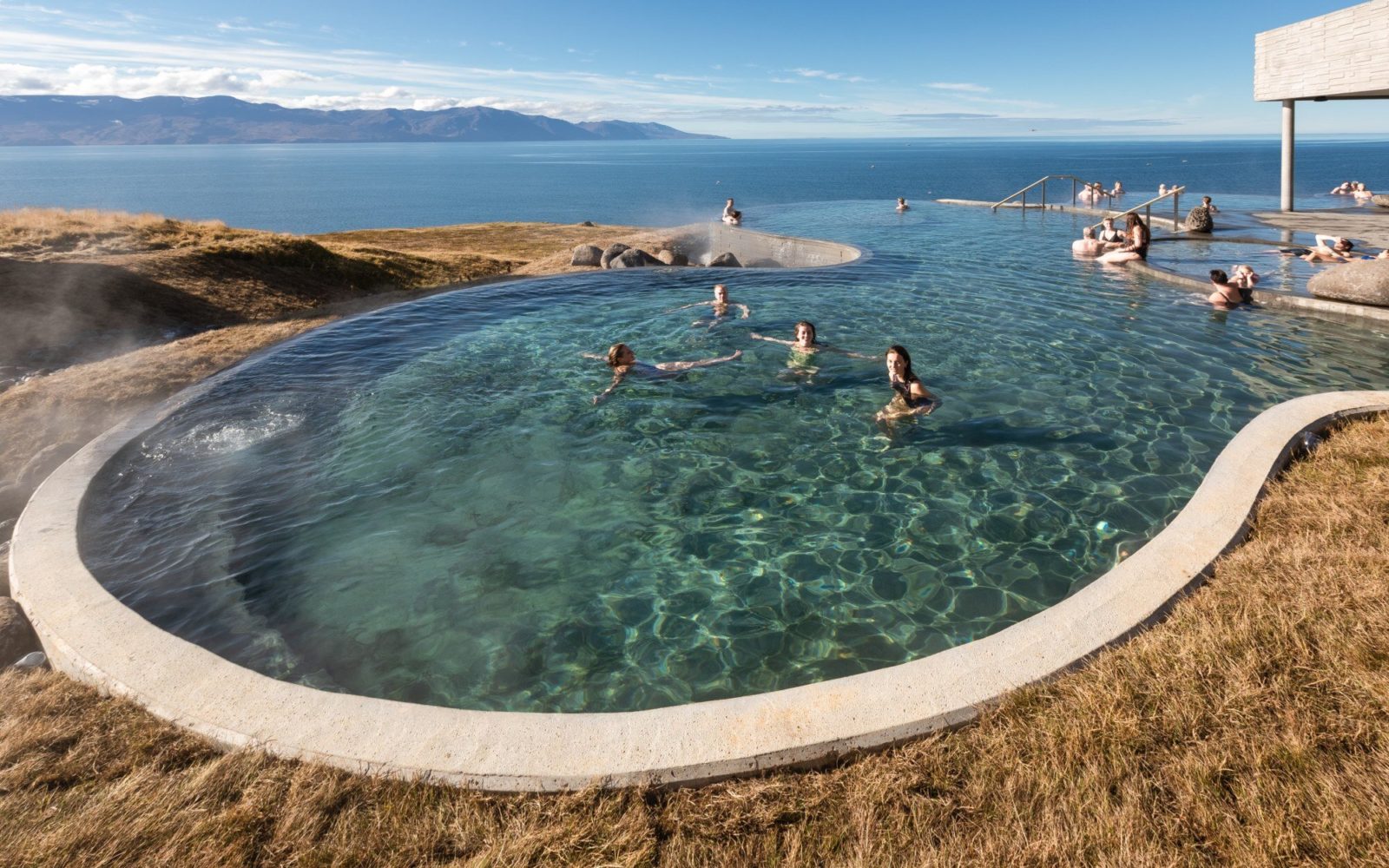 Can you name a attraction here in Iceland that deserves acknowledgement for their innovative approach or experience design?
Hmmm, that's a tricky one. I haven't been spending much time in Iceland lately so I might be missing really interesting things. I would mention Havarí in Berufjordur, which artist 'Prins Polo' and his wife have set up. They have lots of interesting activities all year. There are the baths Guðlaug in Akranes and the GeoSea Spa in Húsavík, both designed by Basalt Architects, The Tomato Restaurant at Fridheimar, the Meetthelocals.is program, which was started in the east of iceland years before Airbnb did it. Last but not least a big shout out to all the people in tourism giving "real" old fashion experiences to visitors. One example is the Farm Guest House Öndólfsstaðir in the north of Iceland. They offer visitors to join the everyday life and activities on the farm. So many people say on Tripadvisor that this is the best place they ever stayed at.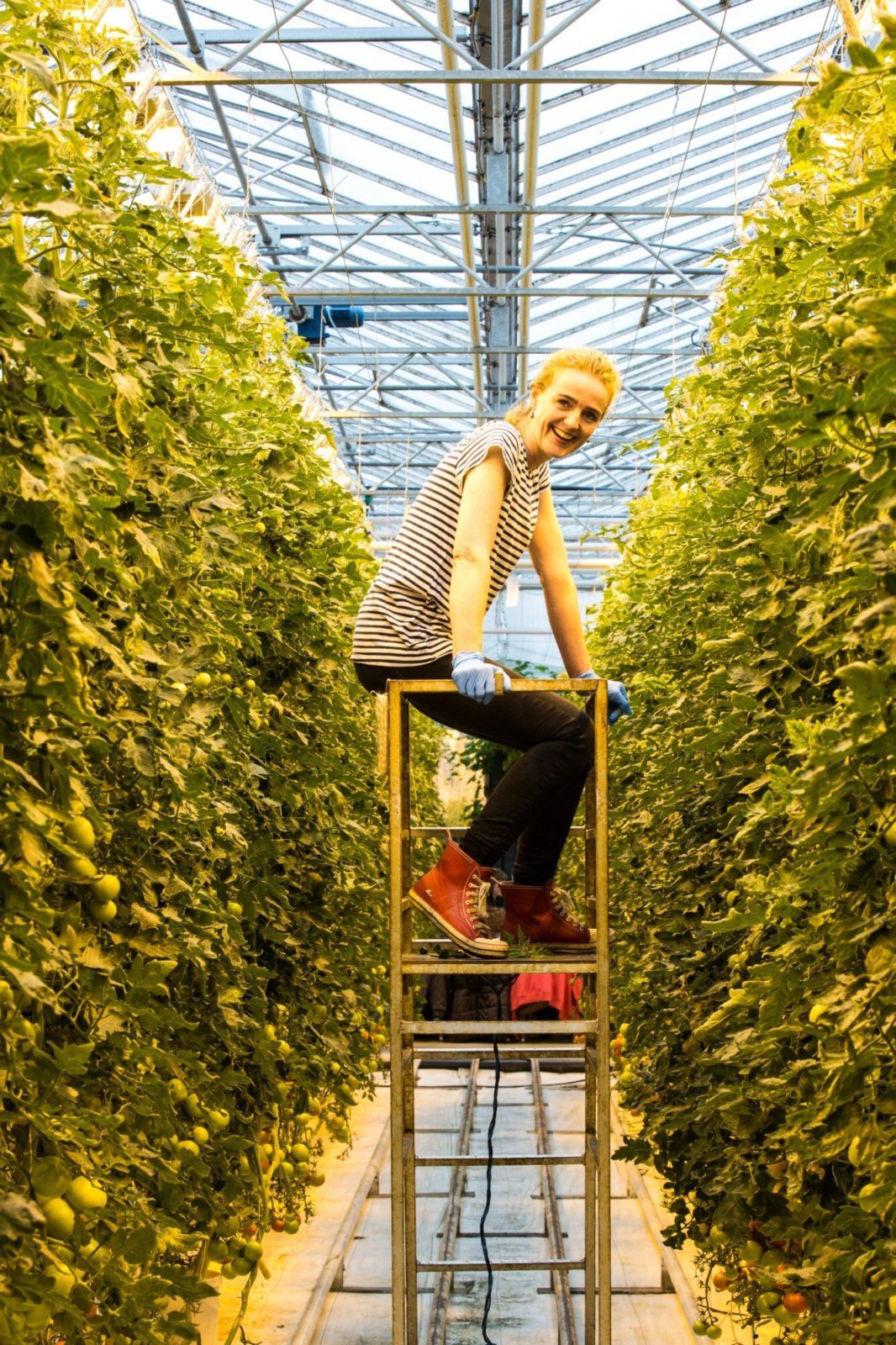 Are there any Icelandic designers that you want to recommend?
I would recommend Theodora Alfredsdóttir and Bjorn Blumenstein, as my top two picks. They are both doing very interesting things locally and internationally. Also, lately I stumbled upon two girls who call themselves at10. They are doing amazingly interesting packaging for food from meat production leftovers. I will definitely keep my eye on them in the future.
What are the steps we need to take to keep Iceland a great destination?
I am a promoter of making people have to apply for coming to the country for a visit, seriously. Just like they do on Galapagos Islands. That there is a limited amount of people that can visit the country each month. You just can not go if you haven't gotten "your entrance ticket." It's sad to see all this unspoilt nature full of buses of fast tourism consumers. We don't gain anything from that. Properly designed system can achieve the same revenue.
What Icelandic travel companies do an exceptional job in welcoming people?
I just really don´t know enough about that to give a proper answer. I lately got to know a company called icelandbikefarm.is and I really love their approach. They offer people enjoy unspoilt nature, by using their own feet to get around. Also, they are building up a quite nice concept for allowing people to stay over at their farm. This is more real and personal approach than most people offer.
How we can minimize the negative environmental effects of traveling?
Make people pay, limit access… Maybe take up a grading system for decency of people, like in China and Black Mirror. "Respect grade of over 5" would be needed to This would mean that you are only allowed to enter the country if you have a "respect grade" of over 5 😉 I think it's possible that travelling as we know it today might be "forbidden." Why should it be allowed to contaminate and destroy the planet for pleasure ? just a thought… I travel a lot though, so i know i´m being a hypocrite here… but we need to invent a better system.
What final Iceland travel advice for the discerning traveler do you have?
Take it easy, stay for more days, don't try to see too many things. Stop and enjoy the places where there is nobody. Leave Reykjavík as soon as you can, one day is enough there (sorry), it´s starting to have this "fake" feeling.
Related posts