One Self drive tour in Iceland and loving it ever since
admin, 5 months ago
11 min

read
354
Stuck in Iceland is a magazine for those who love Iceland. So it is fitting that I interview Minnesotan Mary Kujawski who fell for the country on her trip with her husband in May 2018. Mary and her husband went on a self drive tour in Iceland with Nordic Green Travel which Mary recommends wholeheartedly. She has written a lot about her Iceland experiences on the Nordic Green Travel website. I got to know Mary on the Travel Iceland Facebook page which is a great resource for those who are considering a trip to Iceland.
Hello Mary and thank you for participating in the interview. Can you give me and my readers a little background information about yourself?
I'm a married mom of 3 from Minnesota (Skál Vikings!) and have had an insatiable thirst and passion for travel for as long as I can remember. My background is in Secondary English Education but I currently work for an Etsy invitation business assisting with its marketing and communication operations.
Now that my kids are a bit older (6, 10, and 13), I feel like I've reached a life stage where getting away to more "exotic" locales is doable. I enjoy eco-adventures and exploring landscapes and noticed that Iceland has been getting a lot of noteworthy "buzz" these last few years. So, when my husband and I secured childcare to go on a trip last year, we knew Iceland was the destination for us!
You went on a self drive trip in Iceland last May. Can you tell me about that?
Happily! We booked the Iconic Highlights of South & West Iceland self-drive tour offered by Nordic Green Travel (they are superb!) and spent 7 glorious days exploring Iceland. We enjoyed a day in Reykjavík, a couple days on Snæfellsnes peninsula, and the remaining time exploring along the South Coast.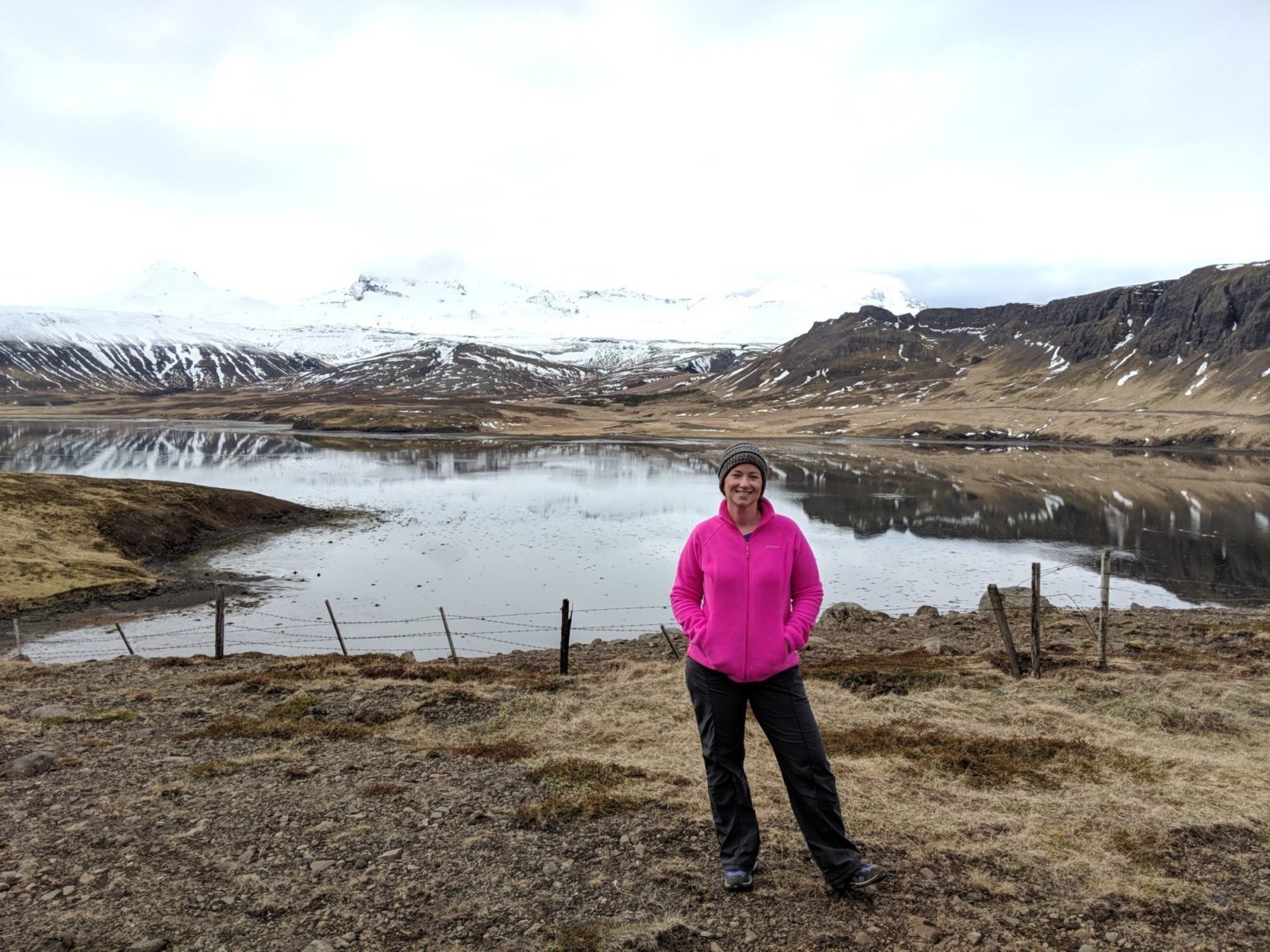 During our seven days we enjoyed a number of tours/excursions: whale watching, a lava cave tour, snorkeling the Silfra, glacier hiking, an amphibian boat ride on Jökulsárlón glacial lagoon, horseback riding, etc. We also visited the Blue Lagoon and took the free CityWalk walking tour in Reykjavík.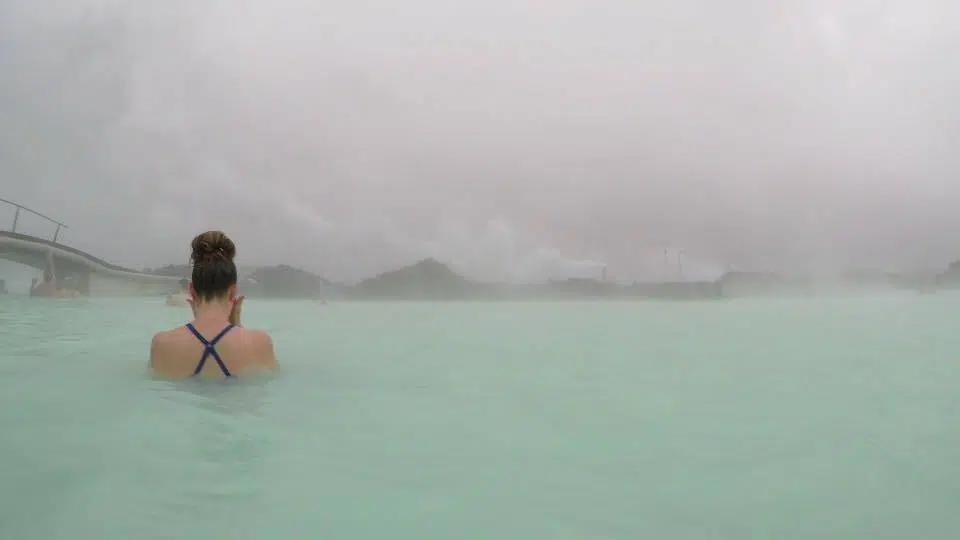 We hiked. climbed, and explored the majority of the time and hit many "highlights" as well as hidden gems (think: craters, waterfalls, basalt columns, beaches, and more, oh my!).
What an absolutely stunning country!
You have developed a passion for Iceland, can you tell me about that?
I absolutely fell in love with Iceland while I was there and have been obsessed with and pining for it ever since! It's such a special place, full of staggering beauty and incredibly kind people. I also admire that Iceland is at the forefront of gender equality, environmental activism, and other social issues that I think are vitally important. We could all learn a thing or two (or ten!) from Iceland!
Adoring Iceland
Now that I'm back home in Minnesota, I've done everything I possibly can to stay connected to this country I have come to adore. For example, a month or so after we returned from our trip Iceland competed in the World Cup, so it was great fun to join in on all the excitement! The enormous amount of pride Icelanders felt having their country represented on the world stage was palpable and contagious! I have become a newly self-anointed football fan as a result!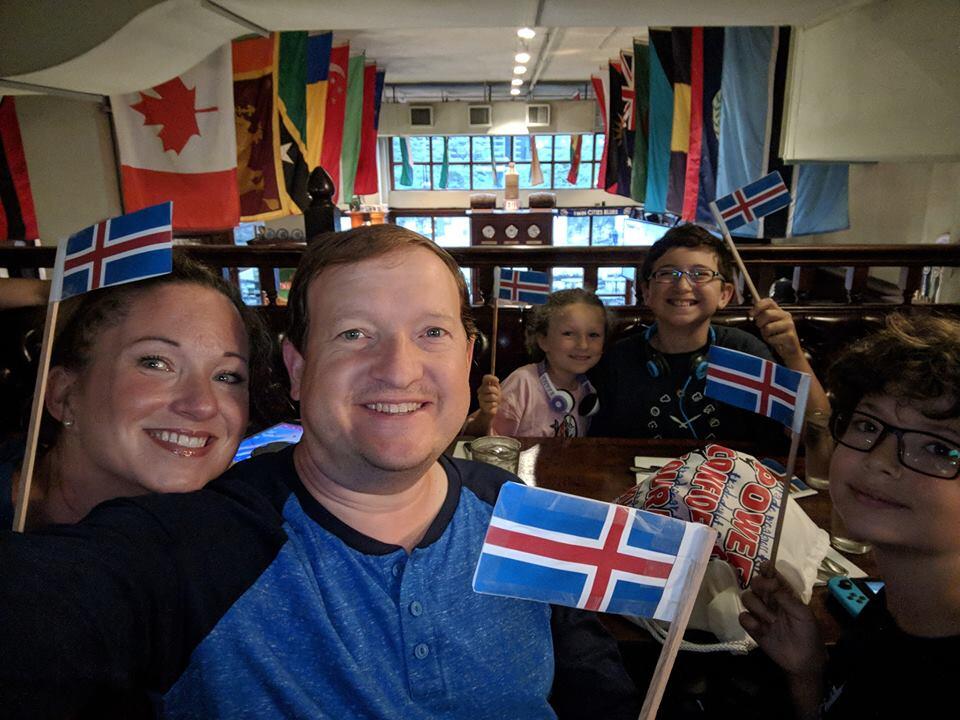 Learning about Iceland
Upon my return to Minnesota I also sought out groups like Travel Iceland on Facebook. I love helping others who have questions about their upcoming travels to Iceland and enjoy asking native Icelanders my own (endless) questions about their culture and customs. I'm always looking to learn more!
Understanding Icelandic humour
I also follow Icelandic news, which turned out to be especially helpful for understanding the humor in the immensely popular end-of-year Icelandic sketch comedy show called Áramótaskaupið that is televised every New Year's Eve in Iceland. I would not have understood the political satire prevalent in it without keeping up on Icelandic news. Little things like this have allowed me to get to know Iceland on a deeper level and in a more intimate, nuanced way!
Joining a Western Icelandic group
Locally, I've joined a Western Icelanders group right here in the Twin Cities which has connected me to people with Icelandic ancestry. In fact, I attended a local Thorrablot (midwinter Icelandic feast) just a few weeks back, and look forward to attending future events and festivals here that correspond to those celebrated in Iceland. It's the next best thing to being in Iceland for them myself!
Learning Icelandic
I'm also making an earnest effort to learn Icelandic in the hopes of speaking it with my Icelandic friends when I return in December for NYE! Icelandic is a tough language, no question, but a rewarding one! I attend a monthly language class and am using a variety of apps and other resources to help me on my learning journey. I'm happy to say I'm (finally) getting the hang of it! Ég tala smá íslenskan núna!
Travel writing about Iceland
Finally, I am an ongoing guest blogger for Nordic Green Travel and enjoy sharing my experiences, insights, and travel trips for those wishing to visit Iceland. It's a joy to share my love for Iceland with others, so I am incredibly grateful to my friends Daði and Grétar at Nordic Green Travel for allowing me the opportunity to do just that!
Quit simply, I can't get enough! Iceland speaks to my soul in a profound and spiritual way. I feel this is just the beginning of a lifelong love affair with Iceland, and I anticipate many a return!
What were some of your favorite places and activities in Iceland?
How much time do you have?! It was all my favorite! But I'll pick a few that come to mind.
Divine Reykjadalur
The Reykjadalur hike in the steam valley was simply divine and a highlight of mine! It's a beautiful hike and having the hot river to soak in after a somewhat taxing ascent is as sublime as it gets! This was one of the best mornings of my life, period!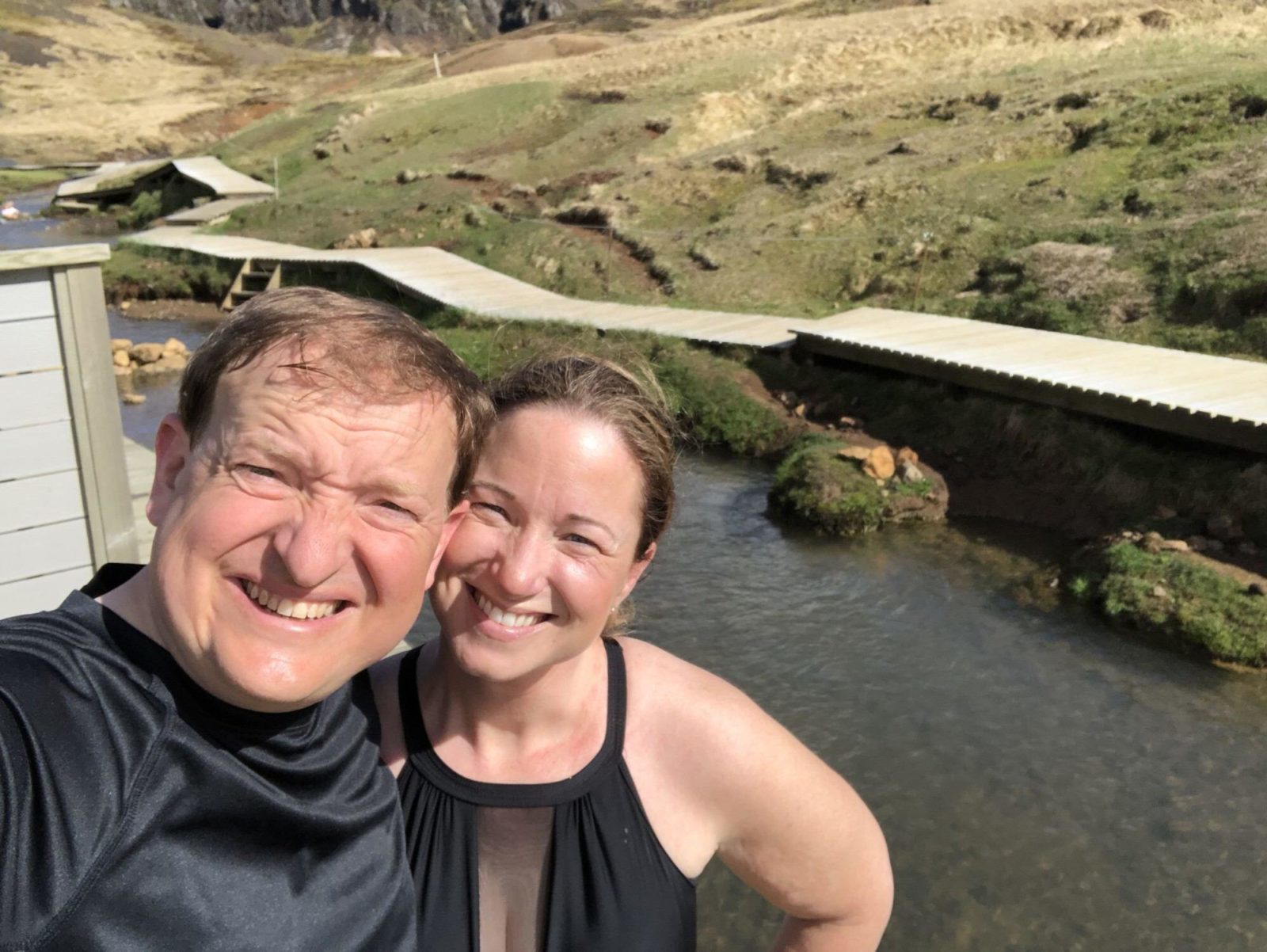 Hiking on glaciers
Have you ever hiked a glacier some 3,000 years or so old and realized what a tiny and insignificant speck you truly are as you stood atop its frozen, ashy, and immense surface? No? Then I highly recommend that you do! Hiking one of Iceland's glaciers is a must, and you can even try your hand at ice climbing if you'd like the extra challenge! Such a (cool) experience!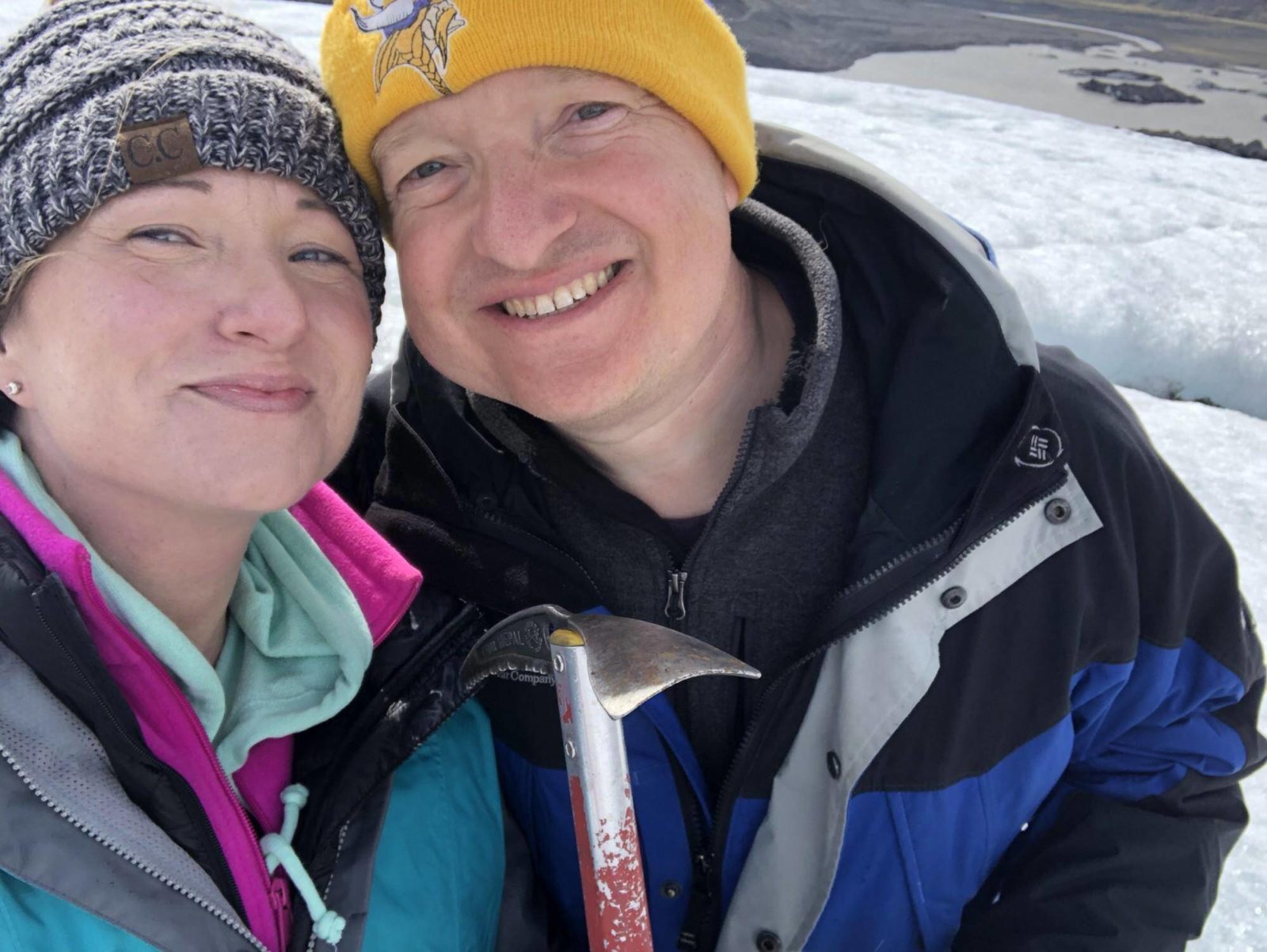 Snorkeling between tectonic plates
Snorkeling the Silfra is such a magical, once-in-a-lifetime experience that I have to recommend it as well! Iceland is the only place in the world where you can snorkel between tectonic plates. Seize the day and the opportunity! You'll be cold but you won't be sorry!
Cute Reykjavik
It doesn't get cuter than Reykjavík and I feel any visitor to Iceland should save at least an afternoon for it. What a charming, quaint city full of personality! It was love at first sight for me!

In your articles which you wrote for Nordic Green Travel you give a lot of travel advice. What is the main advice you would give to those who are visiting Iceland for the first time?
First, come prepared with the right gear. Iceland is beautiful no matter the weather, but it can be cold, rainy, and insanely windy. Nobody has a good time when they are freezing or wet! If you wear the right gear (primarily layers and waterproof clothing/boots), you'll stay warm, dry, and comfortable and be all the more able to truly enjoy the spectacular scenery and varied landscapes that Iceland has to offer!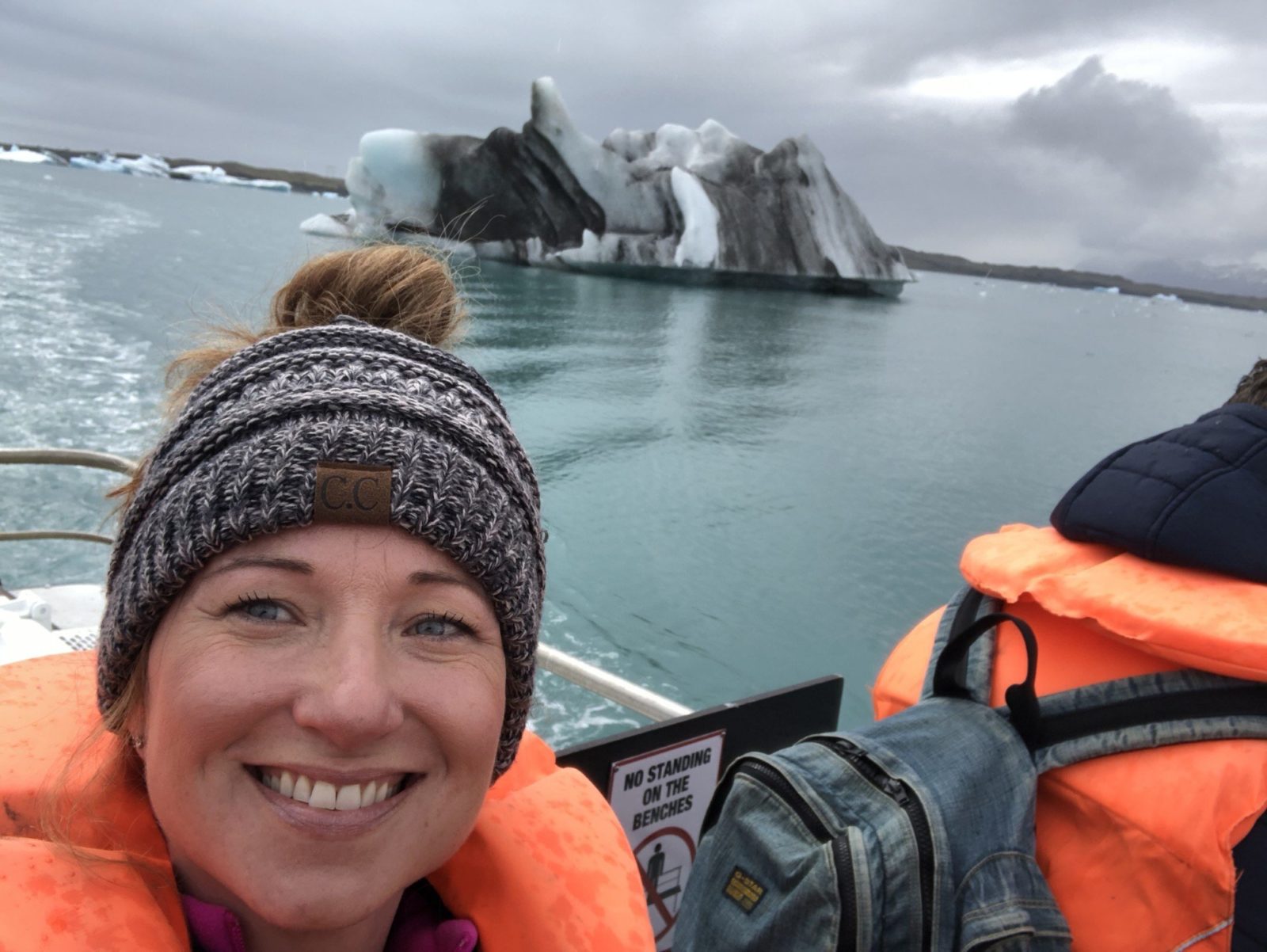 Unpredictable Iceland
My second piece of advice would be to throw all expectations for your trip directly out the window! Bless bless! Iceland is unpredictable. When we went last May, there were several hikes and points of interest that we ended up not being able to see/do, usually because the roads leading to them were (unexpectedly) closed. The faster you adopt a flexible attitude and adapt to changing circumstances, the more fun you will have, guaranteed. In other words, Iceland is not the place to have a rigid mindset. And anything that doesn't go your way will just give you ample reason to return, again and again and again! So, don't sweat it! As Icelanders commonly like to say, "þetta Reddast." It will all work out in the end. You will have a fantastic time in Iceland regardless. I promise you.
Rent a car and go on a self drive tour in Iceland
Third, I highly recommend renting a car to see Iceland. It's true that there are numerous guided tours one can book (and I'm sure they're fantastic), but nothing beats being behind the wheel on an open road with a whole world to explore at your fingertips.. We loved the flexibility and freedom that our self-drive tour gave us! We could stay as long or as little as we wanted at any given place and added stops on the fly when we saw something cool we wanted to check out further (which happened all.the.time!). In my opinion, a self-drive tour can't be beat!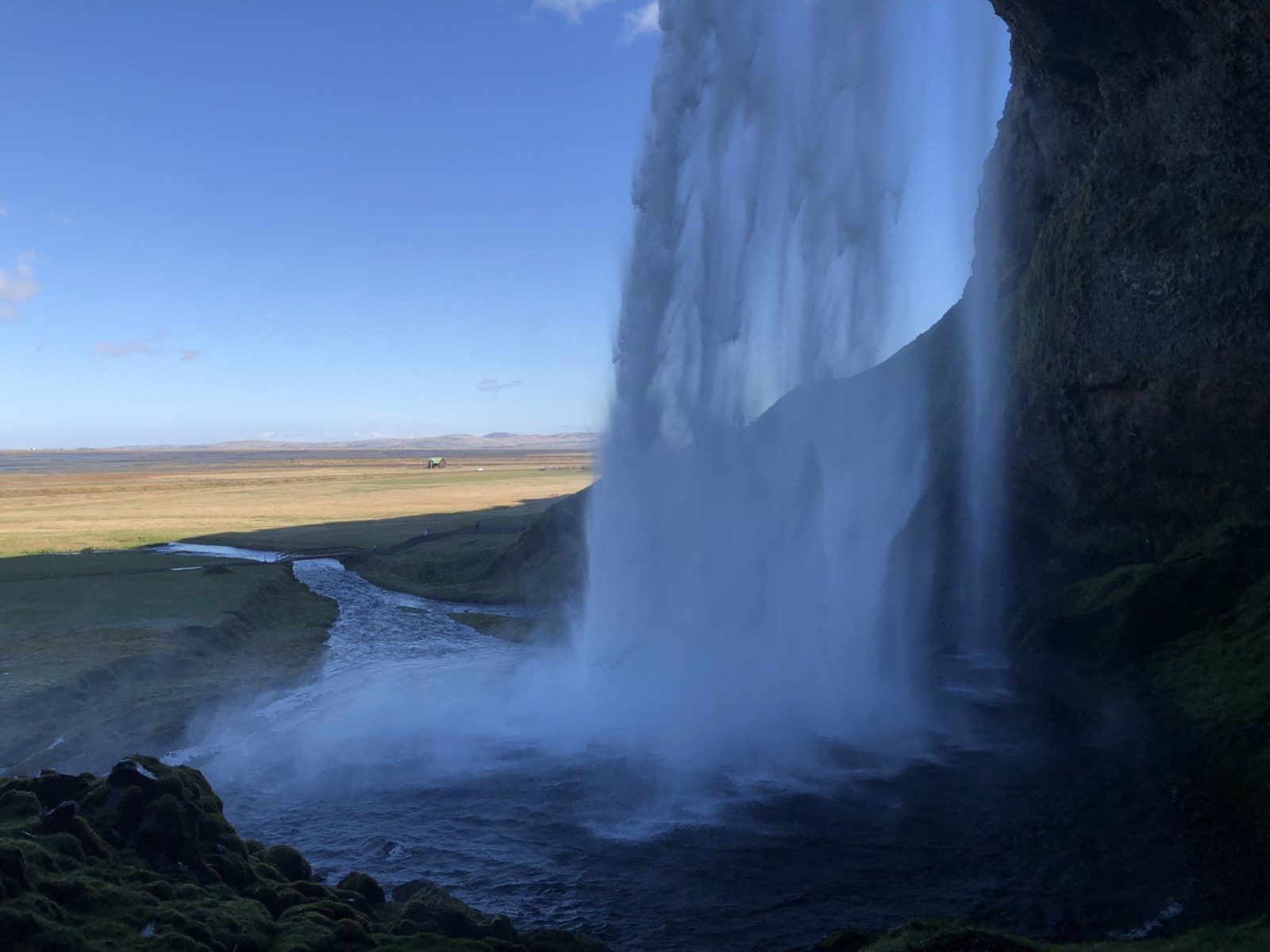 You are returning to Iceland for New Years Eve so I hope you like big street parties and fireworks! Apart from joining the massive celebrations that take place, what other plans do you have?
Big street parties and fireworks?! Sign me up and stat! I spent this past New Year's Eve in Minnesota longingly watching live webcam footage of all the revelry in Reykjavik and making a promise to myself that I would return in a year to be there to experience it all for myself! With my flights and hotel now booked for this December, this is well and truly happening and I could not be more thrilled! Pinch me!
Longing for the northern lights
Besides enjoying all the New Year's Eve hoopla, I hope we are fortunate enough to see the Northern Lights sometime during our visit! I get chills just imagining how magical they must be to witness in person! If we are successful I might just cry tears of pure happiness!
Craving Brennivín and ferment shark
I'm also looking forward to spending more time in the city and taking in the culture. On our first trip to Iceland we flew through the country at breakneck speed in order to see and do as much as we could. I'm actually relieved that the time of year and lack of daylight will encourage us to take our time and "slow our roll" a little! Hoping to enjoy the museums, restaurants, breweries, and nightlife. And I need to officially try fermented shark with a shot of Brennivín! It's at the top of my to-do list!
See the Southern Coast and get a tattoo!
I'd also like to return to some of our favorite spots along the South Coast and see how things look different with a dusting of winter on them! I'm sure we'll also find an adventure or two to try! Maybe explore an ice cave, take a buggy tour, or snowmobile atop a glacier?! I'd like to take some winter hikes and enjoy all the swimming pools and baths! I even hope to get an Iceland-inspired tattoo before I leave!
Looking forward to see good friends
Most of all, I look forward to seeing my dear friends at Nordic Green Travel again and enjoying their company.  Of everything wonderful that discovering Iceland has brought me, the personal (human) connections I've made have been the most rewarding and meaningful of all.
Þakka þér fyrir allt, Ísland. Thank you for everything, Iceland. See you again soon!
Well thank you Mary!
Related posts