Looking for a visual guide on how to have a great time in Iceland in winter? You need to look no further. American photographer, Youtube content producer and X-Ray technician Angel Reyes has the perfect one minute video which is a terrific moodboard of the unpredictable, gritty and wonderful place that Iceland is in winter. He and his friends visited Iceland on the last week of March and stayed for five and a half days.Angel and friends had an epic time in Iceland. It is safe to that they got around during their stay and were able to see and experience many of the best places Iceland has to offer.
You can follow Angel on Youtube.
Hey Angel, thanks for taking the time for this interview. Can you please give us a little background information about yourself?
I am a 29 year old X-ray technician that lives in Orlando, FL. I also have my own photography business and on my spare time I enjoy creating content videos for youtube and of course traveling and exploring this amazing world any chance I get.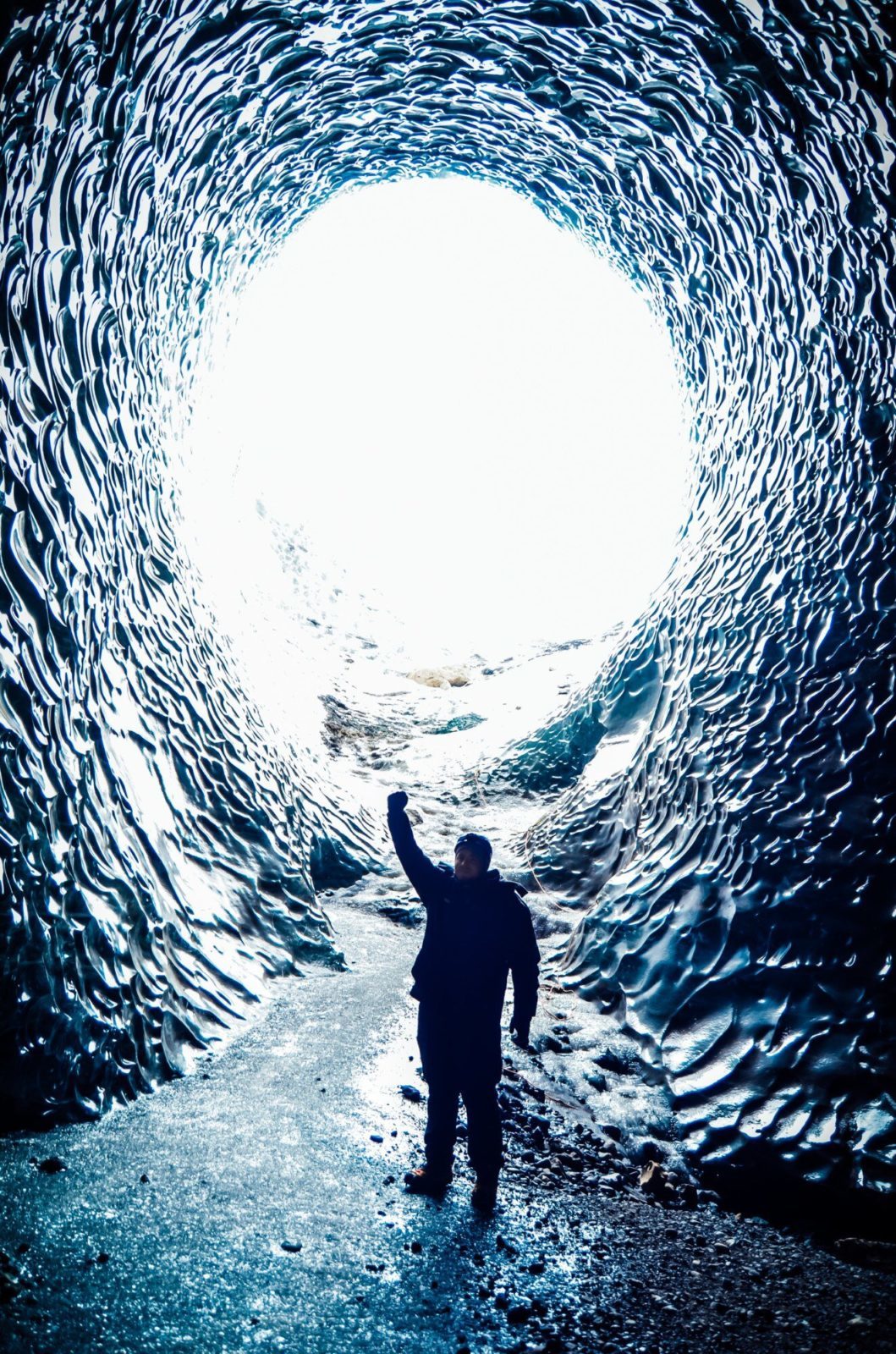 So tell me about your tour to Iceland and the group you were with.How did you did you get the idea of coming to Iceland?
Well normally during the Spring Break time people like to go to tropical places where you can lounge by the beach, but I typically don't like going the "normal" route so instead I thought of doing something different and exploring a winter wonderland and that's when Iceland came to mind. I started asking some of my friends that would be interested in going and surprisingly only four girls decided to and we're available to join the adventure.
Best travel companions possible
These ladies were awesome fellow adventurers and enjoyed, just as I, every second of experiencing this amazing country. We of course started with exploring the colorful city of Reykjavik.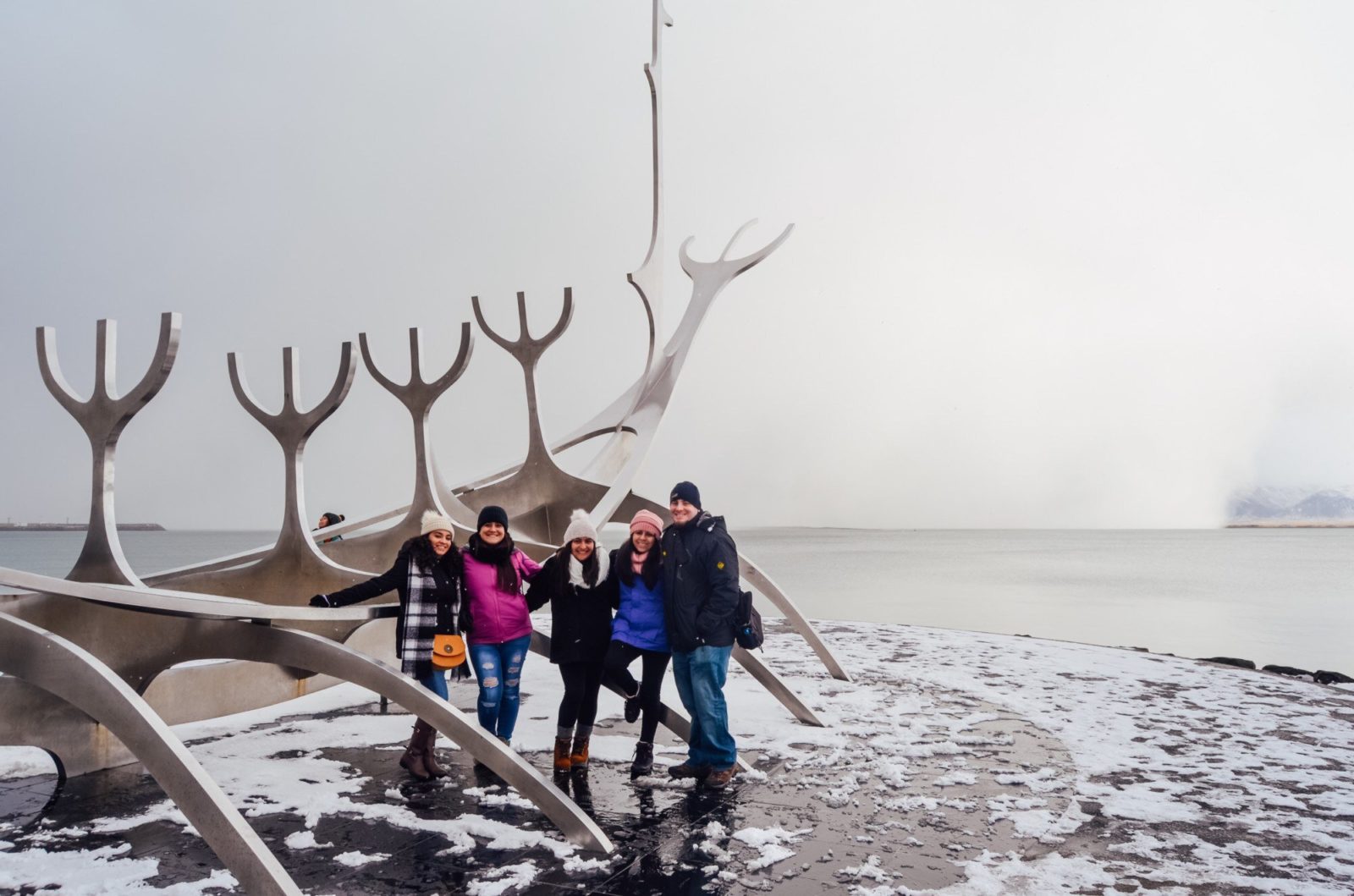 The views from the top of Hallgrimskirkja were breathtaking! We then made our way to see the phenomenal waterfalls and unique Black Sand beach in Vík. Driving around the Snæfellsjökull Peninsula, seeing the Black Church near Hotel Búðir, cliffs of Arnarstapi, and Kirkjufell mountain. Visiting Jökulsárlón Glacial Lagoon, Diamond Beach and exploring deep into a magical ice cave was definitely one of the biggest highlights of our trip. Overall, Iceland definitely provided a unique and beautiful travel experience that none of us will ever forget.
You covered a lot of ground, how did you get around?
Yes we did. We rented a 4×4 car through Guide To Iceland which was the best thing we could do in order for us to see all the amazing sights and have the freedom of doing it at our own pace and time.
Did you have issues driving or traveling in Iceland in winter
Yes and no. Ha-ha! This was actually my very first time ever driving on snow or ice, but I was pretty confident in my driving skills to do it. There was a day when the snow did lower the visibility, another day the roads were a little more slippery, another day there was non-stop raining and they actually closed off a road because it was collapsing from the flooding, and then there was a couple of times when the wind gust were so strong that I could feel it pushing the car as I was driving so I was definitely gripping on to the steering wheel a little tighter during those moments.
Drive carefully in Iceland in winter
Even under some harsh weather conditions it was still very manageable and truly we had no major issues while on the road. We did realize others weren't as fortunate when we saw a completely overturned car on the side of the road that was being helped by emergency services. As long as you're confident in your driving skills, pay attention and drive cautiously then you should be fine driving in the winters of Iceland.
Bringing Hallgrímskirkja to size.
Anything that you found particularly strange or surprising about Iceland and the local people here?
To be honest, not really. Everyone seemed pretty normal. What I did notice was how polite the people were. Everyone we encountered seemed very friendly and welcoming which is something we loved. What did surprise us was the weather and how quickly it changes. I knew it was going to be cold and snowing, but the first day we were in Reykjavik it was beautiful and sunny one minute, then a random cloud would blow over us and then it felt like we were in the middle of a blizzard that only lasted five minutes, then the sun would come out again, then five minutes later another random cloud would blow and the blizzard started again, and the pattern kept going from sunshine to blizzard, sunshine, blizzard. Ha-ha! We enjoyed it though.
What places and activities in Iceland stood out for you guys and why?
How much space do I have to write because wow, there's just so many places that just blew me away. Ha-ha! Iceland has many awesome waterfalls and one of my absolute favorite moments was visiting Gljúfrabúi waterfall. I've been to plenty of waterfalls before but this was probably the most spectacular one because how it falls through the cave and you can access to be right in the middle of it.
Braving the entrance of the canyon
When we arrived there was a bunch of people gathered at the entrance of the narrow canyon but nobody was really going in. In their defense, it is a bit risky of getting your feet wet because you have to make your way through the narrow path that is basically flowing with water, but there was no way I traveled this far to only stay behind at the entrance. I carefully made my way through the path, stepping on the wet stones that were barely sticking out from the water and I successfully made it to the middle of the cave to where this beautiful waterfall is just pouring straight into.
Getting soaked
I felt like I was on the set of an action adventure movie except this was actually real. Yes, I did get soaking wet, but it was completely worth it. Besides, that's what waterproof shoes and clothing are for. Funny thing was, after being the first one to go in is when everyone that stood outside felt bold enough to try it for themselves which was cool because inspiring people to seek their own adventures is something that I love doing.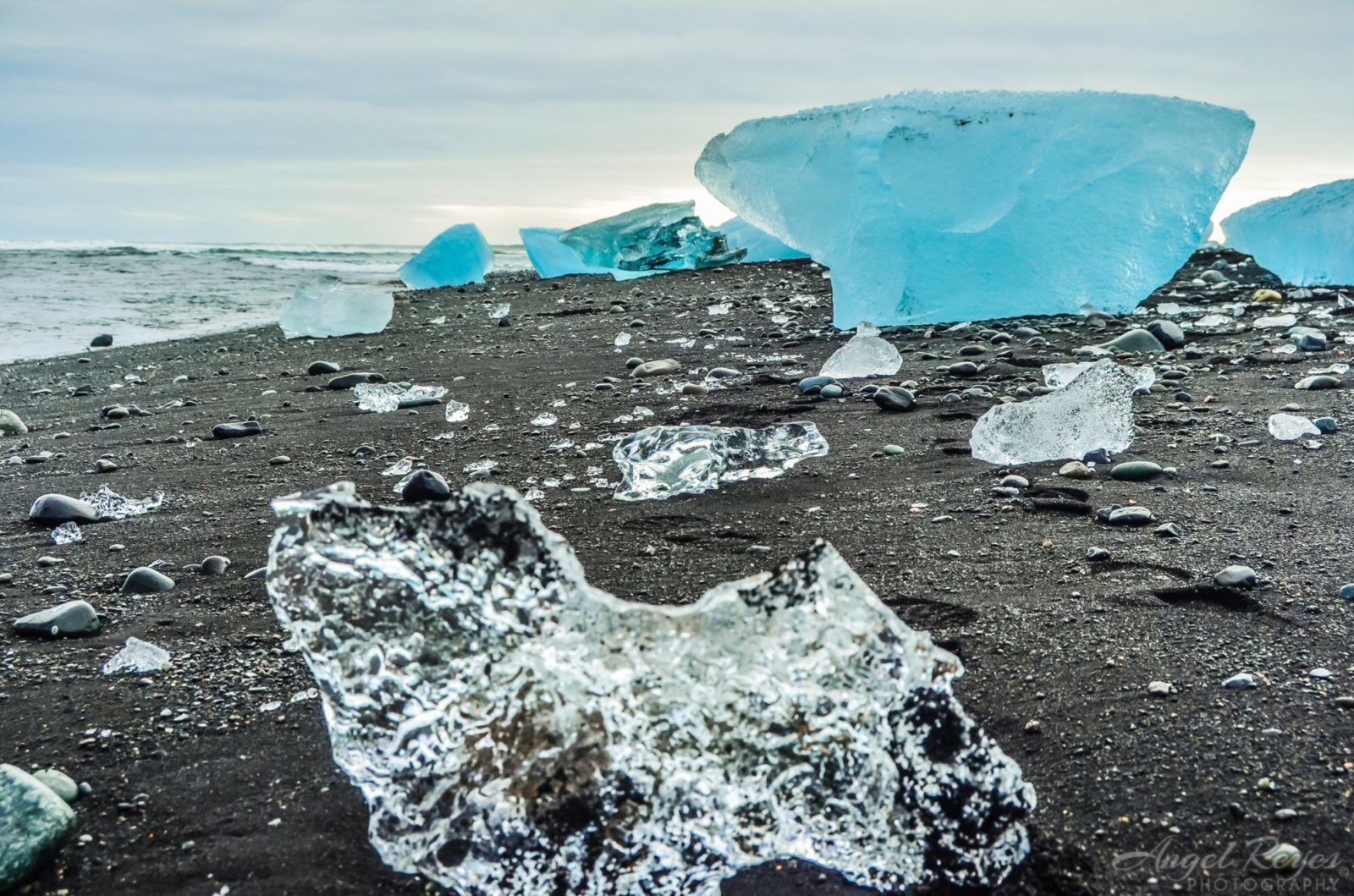 Spectacular Diamond Beach
Skógafoss was also another spectacular waterfall where I got even more wet. Ha-ha! Being from Florida I'm use to seeing a lot of beaches, but the award for most unique beach definitely goes to Diamond Beach. From tiny to huge chunks of ice laying in the cool looking black sand, it's a place you cannot skip when traveling to Iceland.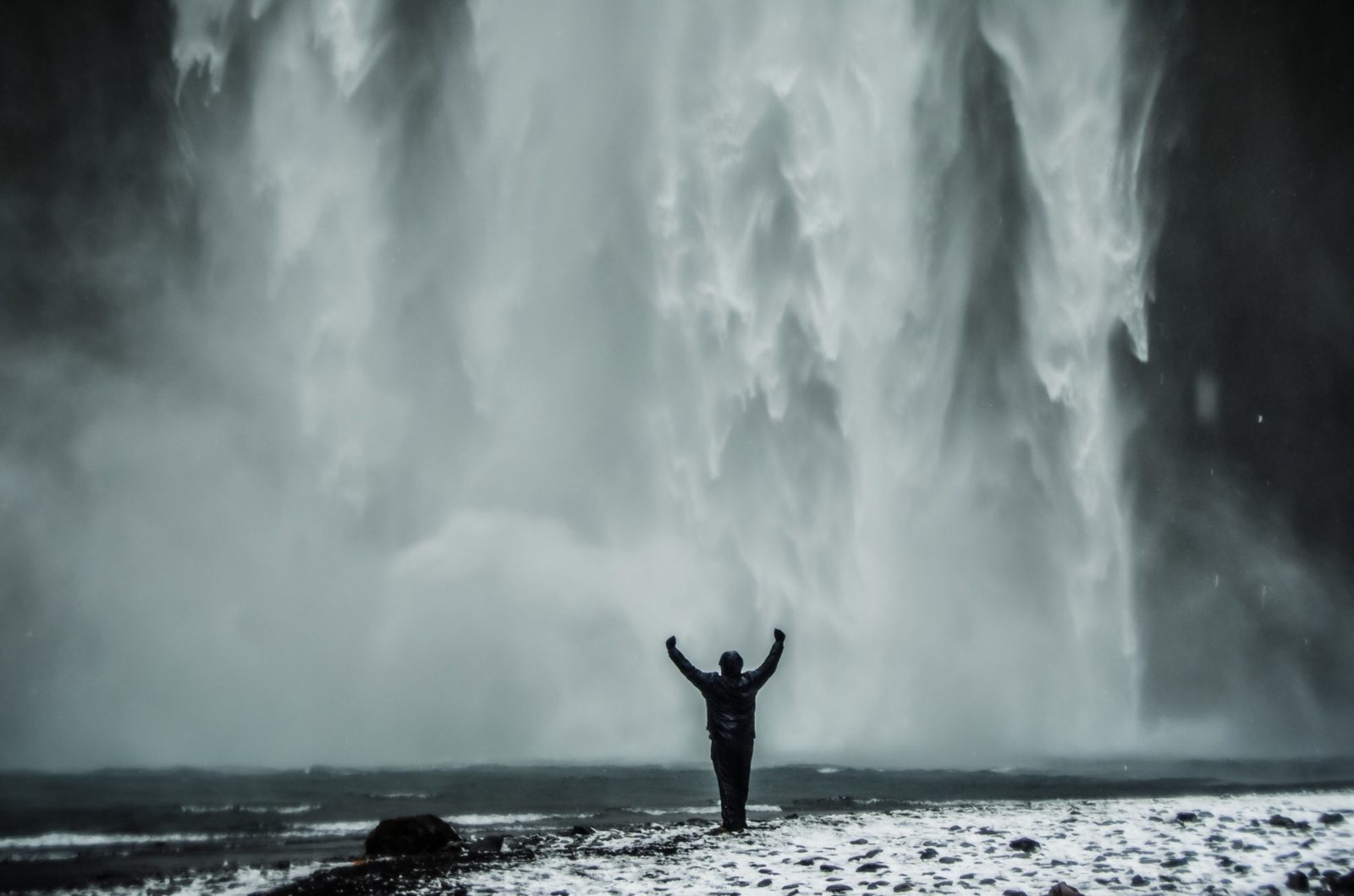 Epic glaciers
Then you have the glaciers. Oh those amazing, awesome, EPIC glaciers!! That amazing blue ice creates such a magical environment. We fell in love with them. Made us feel like we were on another planet. Not to mention, entering the ice cave was a one of a kind experience that I would highly recommend as a must do to anyone visiting during winter.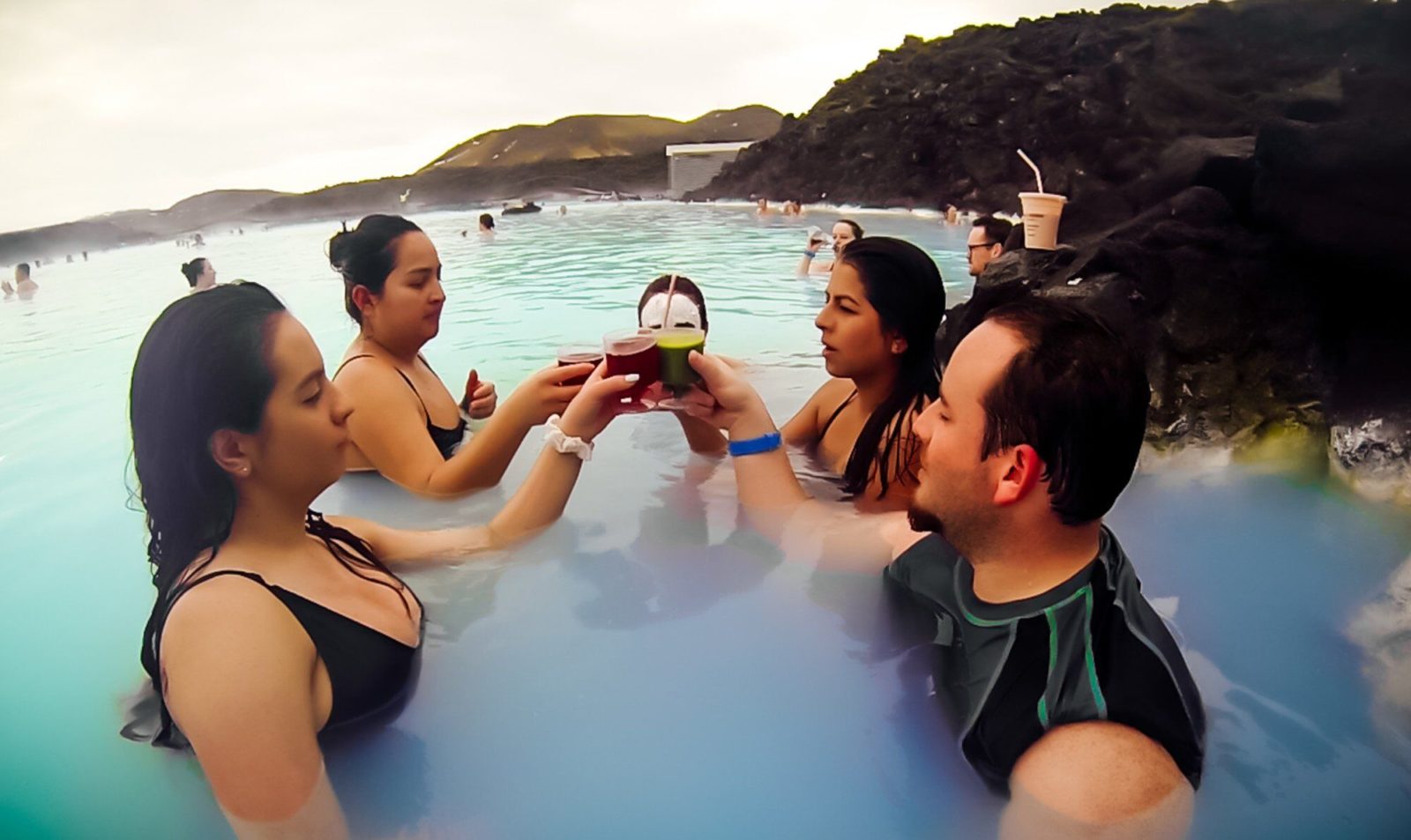 Blue Lagoon was everything and more than we expected. Those waters were truly relaxing and peace inducing. We went there before our flight left and it was the perfect way to end such an epic trip .
Would you consider coming back and if so, are there any particular places or activities you would like to see or experience?
I would love to come back one day. Pretty much the only disappointment during our trip was not being able to see the Northern Lights. We lodged in remote locations away from light pollution. I obsessively monitored the aurora cloud forecast website and I would wake up almost every hour of the night to try and catch a glimpse of the lights. We even went driving to several spots of potential clear skies. But with all our efforts unfortunately we can't predict or control nature.  We didn't get to see the famous Aurora Borealis which was a bit of a let down, but it gave me a reason to want to come back.
So many reasons to come back to Iceland
That and other things like seeing the Sólheimasandur plane crash, trying out some other geothermal springs, and visiting the East and North sides of Iceland to see the Vestrahorn mountains, Hvitserkur rock, the Lava caves, and other beautiful hidden gems of Iceland. So yes, I would definitely like to return one day.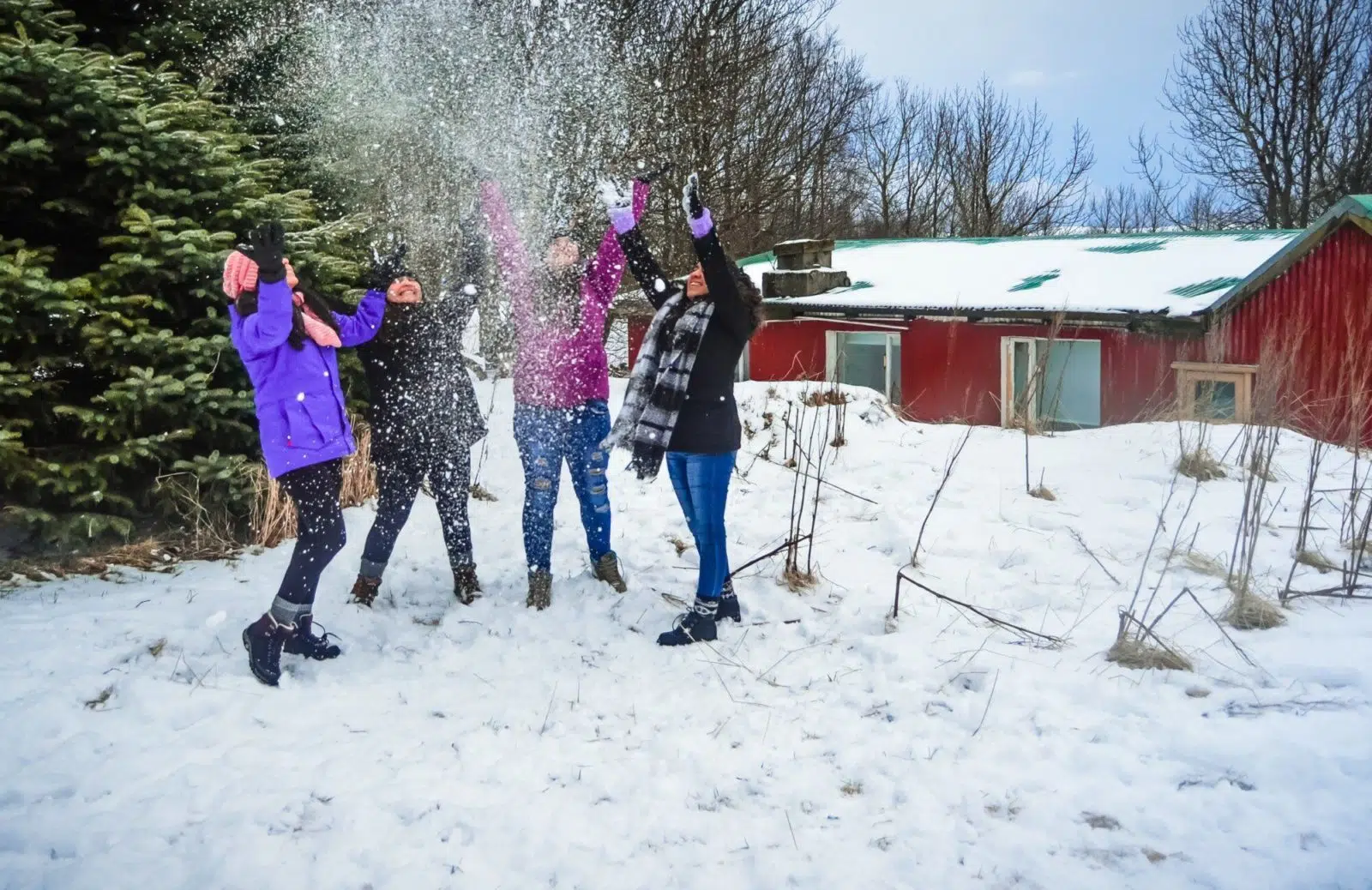 Your video is a lot of fun, for me it is a like mood board for having fun in Iceland. Tell me about its creation
Well thank you. I'm really glad you enjoyed it. I definitely agree with it being a mood board style video. As I mentioned before, I love creating content videos. My basic concept is that there's adventure around every corner. Whether that's exploring your own home town or visiting a magical country like Iceland. Point is to get out there and find your own adventure. So in all of my videos I like to inspire to be epic, have fun and enjoy life in any moment and place you can.
Iceland in winter was on another level of epicness
Being in Iceland was a whole other level of epicness and adventure and I wanted to portray that. Additionally, I wanted to wanted to show the majestic landscapes, unique landmarks and the delicious food. I also wanted to show the joy it brought us simply being able to play in the snow and enjoy the experiences Iceland allowed us to have. It honestly makes me happy that a true Icelandic local such as yourself was able to perceive that from the video.
What advice would you give to people who are visiting Iceland in winter
Layers, layers, layers! Layers of clothing is a must. Not to mention, waterproof shoes, gloves and waterproof jacket. The fact that I had the right clothing is the reason I was able to enjoy everything and not be miserably cold. As I mentioned before, use caution when driving. If you're not a confident driver then make sure you travel with someone who is or simply just book tours that take you in buses to places you'd like to visit. If you do rent a car, I would also recommend to monitor the road conditions using the Vegagerdin app. It was very helpful.
How to save money when traveling in Iceland
Try to stay in lodging where you have a kitchen.  That way you're able to cook a few meals during your visit. Eating out every day would have you go broke before the end of your trip. Iceland is very expensive so it's smart to try to budget however you can. For instance, Instead of buying water just bring your own bottle and fill up straight from the tap. Some of my fellow travelers were a little hesitant at first. But after me telling them for the fifth hundred time that the water is one of the most cleanest waters in the world and perfectly safe to drink from the tap, they finally gave in and admitted I was right. Ha-ha!
And last but not least, don't step on the moss!
I loved that last bit of advice. Respect the moss! Thank you Angel!
Iceland in winter video by Angel Reyes
Related posts