Iceland does have some impressive canyons but personally I am mostly into canyons that are adorned with big waterfalls. If you are looking for a photogenic canyon and a big waterfall here Iceland, look no further than the waterfall of Glymur in Hvalfjördur (fjord of whales). If you are wondering if Hvalfjordur is full of whales as well, well I´m sorry to say that it isn´t. It is named after an old folk tale but not the school of whales hanging out there.
Anyway, I digress. Glymur waterfall is some 198 meters high and runs in the river of Botnsá in the Botnsdalur valley. The river originates in the lake of Hvalvatn (Whale-lake) which, yes you guessed it, does not contain any whales! After all whales are typically not found in lakes in case you didn´t know.
You need to be really careful hiking up to Glymur as the hiking routes there will take you alongside massively deep canyons. I suppose, the accompanying photographs will demonstrate that those with fear of heights may want to pass on this. But if you feel brave enough there are three hiking routes to Glymur and one them takes you across the river. I do not recommend that you attempt to cross if the river-water runs high. If you go across the river you will be rewarded with a spectacular view of the Glymur waterfall, otherwise you may have difficulty in seeing whole of the waterfall from the edge of the canyon. Expect to spend some 3-4 hours of hiking.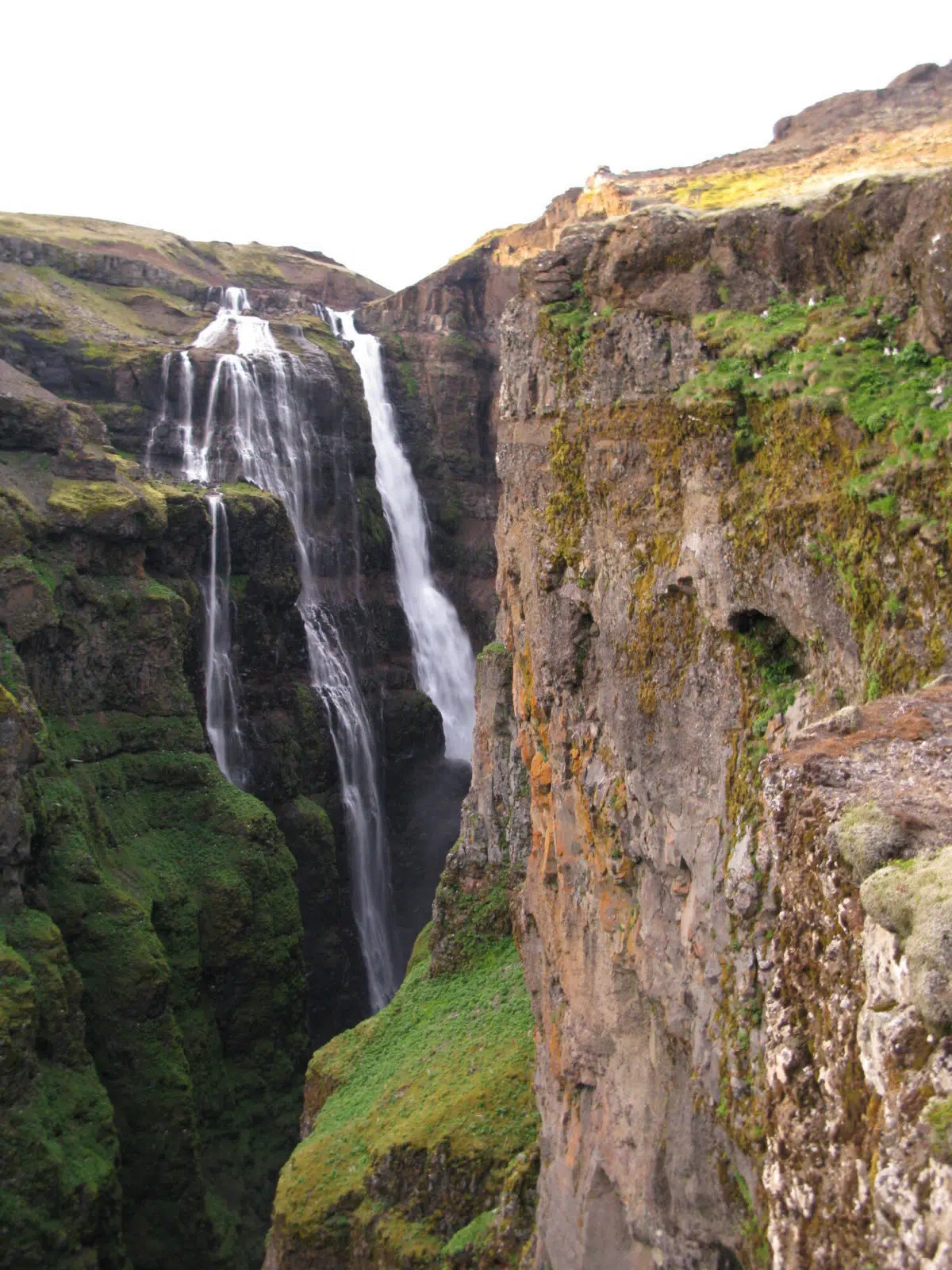 How to get there
This route description is for those who cross the river and view the waterfall from the south side.
1. Drive on route XX from Reykjavik to Botnsdalur valley. Park on the marked parking space.
2. Follow a footpath which is marked by yellow stones
3. Go by an open ended cave to the river.
4. Cross the river. Be careful when doing and like I mentioned earlier do not attempt to cross if the river is high
5. Walk up a steep incline and walk alongside the canyon where the waterfall is visible. Please be careful there.
Ready for a Road Trip in Iceland?
Support this blog by getting a great deal on renting a car from Budget.
Related posts