Back in 2011 I had the opportunity of hiking up to the Eyjafjallajokull Glacier. This is was of course pretty exciting since only a year had passed from the massive eruption there in 2010. Me and my friend had joined the ash clearing effort in the South of Iceland the year before, witnessed the devestation caused to the famous Seljavellir swimming pool by the eruption and climbed the awesome Hrutfjallstindar peaks in the Vatnajokull glacier and got some spectacular views of the eruption from there.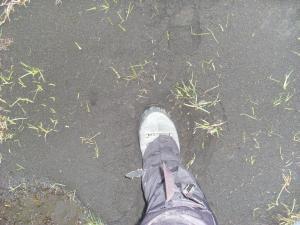 The plan was simple, drive from Reykjavik to the camping ground at Seljavellir and hike to the glacier from there. The main attraction was to see the still smoking caldera. I was thrilled to be doing this. Of course we had experienced guides with us and we recommend strongly that you do not ever embark on a hike on an Icelandic glacier without an experienced guide.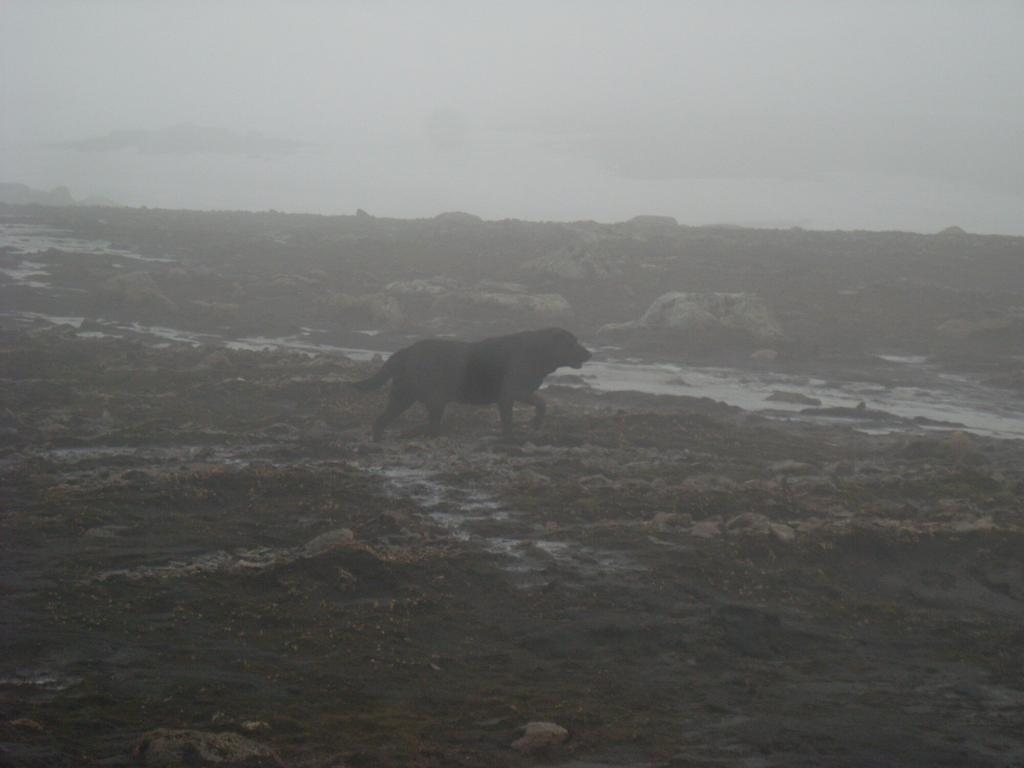 As with my hike over Fimmvörðuháls back in 2005 the day started out nice enough and we were in excellent spirits as we have had a nice drive to the starting point. In fact the weather was similar, high overcast and not too warm. Just the perfect hiking weather. Walking in the slopes of the first hills above the camp site was otherworldly, everything was covered in wet and thick ash and pumice. Stepping onto that was like stepping into thick porridge. Unfortunately the clouds didn´t lift, instead they became a dense fog that obscured all view. I thought to myself: "Not this again"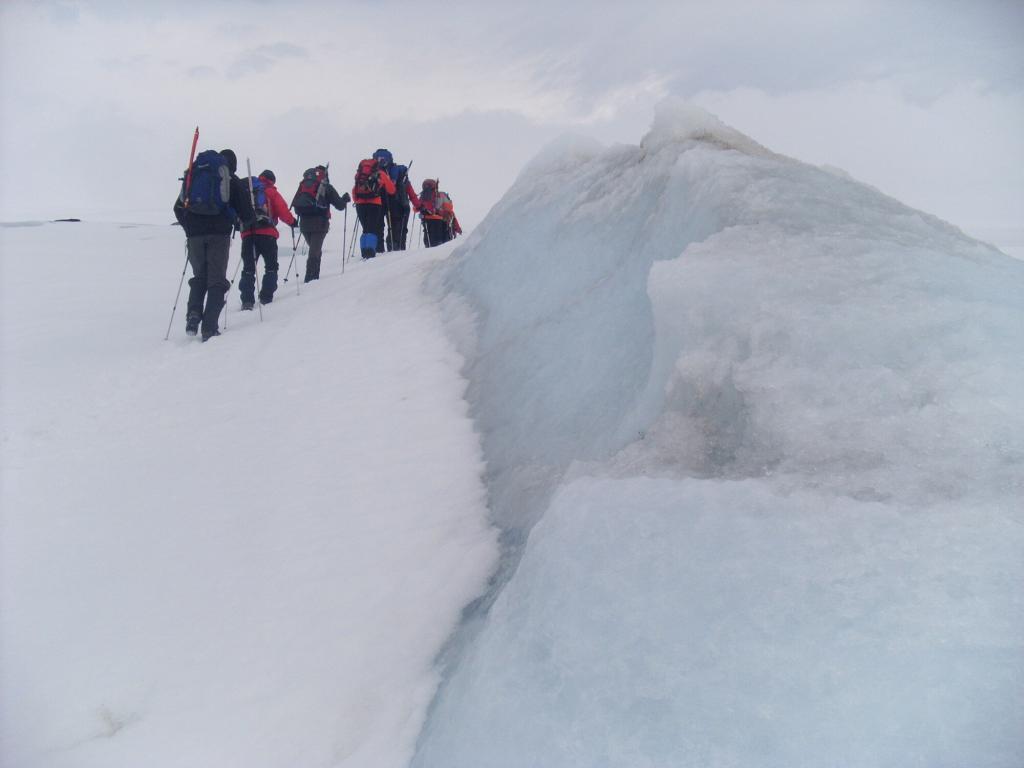 As we got further up and on the glacier itself we stopped and got into crampons and lines. This meant that the hike was done in a single file. And the visibility was virtually zero. You could see the back-side of the person in front of you and not much else. Then the wind started to blow from the north right into us. Fortunately I had learned from my previous hiking experiences and had plenty of gear so I stayed reasonably warm. But I can tell you I was glad for my woollen sweater underneath my Gore-Tex jacket!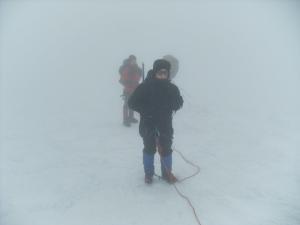 We soldiered on for a while but since it was clear nobody would be seeing any crater or much of anything else the guides decided to turn around. I think we were near our destination as my GPS data for this hike indicates that we hiked 15 KM in total and reached an elevation of 1.658 meters. But the weather was so bad and the visibility was so poor that there was no way of knowing whether we were right next to a smoking crater or not!
Written by Jón Heiðar Þorsteinsson
Related posts