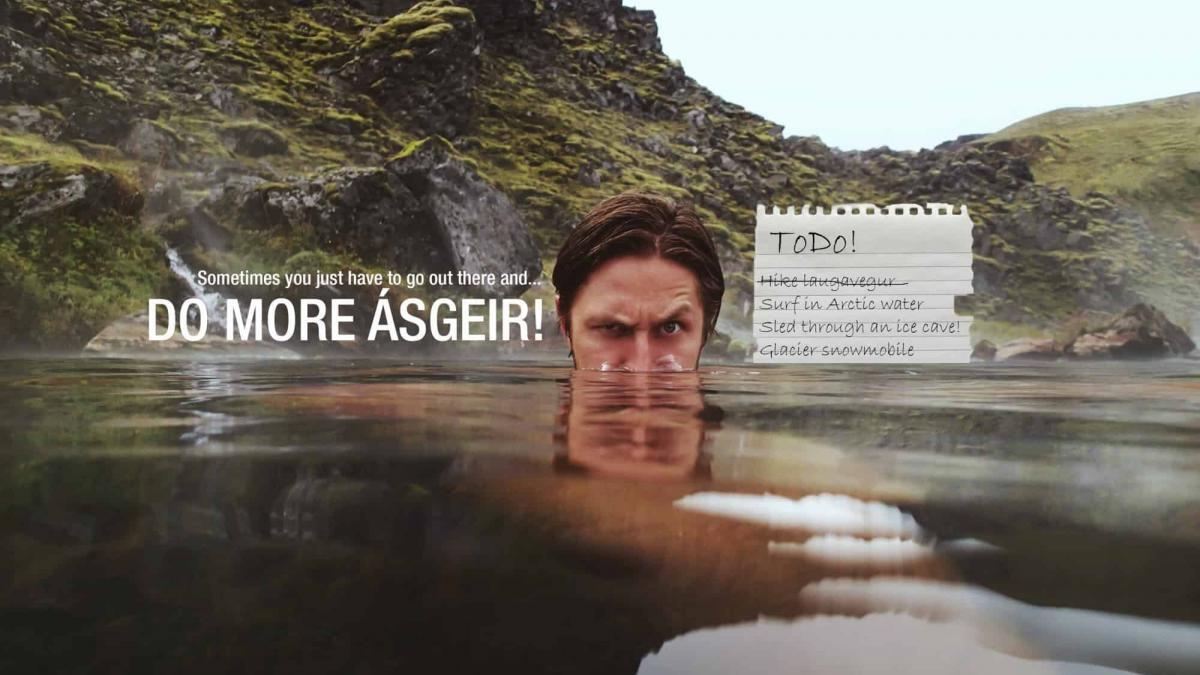 Challenge this guy to Do Insane Stuff in Iceland
Stuck in Iceland, 5 years ago
2 min

read
202
Now here is something completely different. An Icelandic guy called Asgeir that has thrown down a challenge to the world. He wants you to subscribe to his video blog on Youtube, challenge him to experience something in Iceland and he will go ahead and do it and make a video about. So if you have a dream of doing something insane in Iceland but you don´t have the time, money or the guts to do it, this guy will do it for you and put it on Youtube. It is really a dream come true.
We think it is kind of cool and we encourage you challenge him to do the following:
This is how Asgeir explains the whole thing:
My name is Asgeir and i live in Reykjavik, Iceland.
If i where to summon up who Asgeir is.. i would say a traveler, film maker, coffee lover and always want to do more kind of guy! One day I was driving in my car and reflecting on last summer where I did a small road trip in the united states and went on a cruise on the Caribbean.  I thought to myself: I have been to over 20 countries in the world and yet i have not seen but a fraction of my own country which is, to paraphrase the movie Zoolander. "So hot right now."
Right there I decided that would change. The following weekend I hiked the famous
Laugavegur hiking trail
which starts in  Landmannalaugar and ends in Þórsmörk. To put pressure on myself I started a video blog on YouTube that pushes me to explore more of Iceland.
I invite anyone to join me on the adventure, to stay active and do more with me!
Ready for a Road Trip in Iceland?
Support this blog by getting a great deal on renting a car from Budget.
Related posts