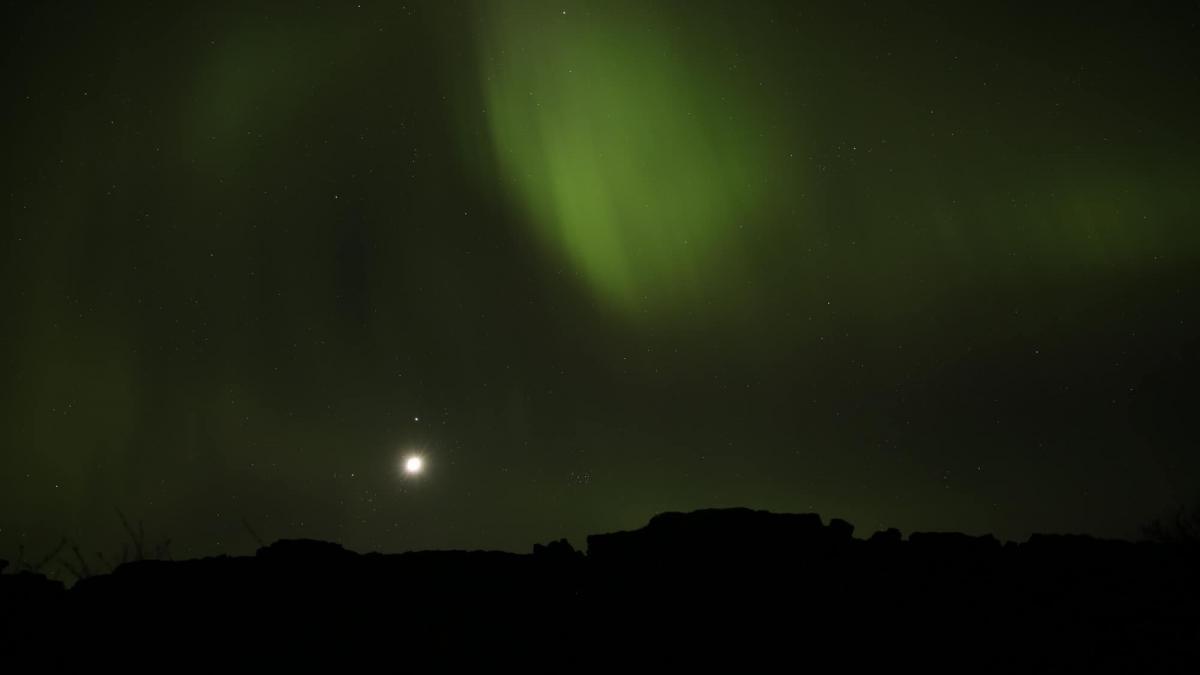 Watch the Northern Lights Dance Above Thingvellir in Iceland
Stuck in Iceland, 7 years ago
1 min

read
245
Our friend Addi at the renowned Icelandic media production company Tjarnargatan loves nothing more than to go out into the Icelandic countryside with his camera. He graciously gave us permission to publish his latest short video which features the sky above Thingvellir glowing with the dance of the northern lights around the moon and mighty Jupiter. The music you hear is by the fantastic Icelandic group For a Minor Reflection.
Want to know more about Thingvellir?
We have featured this hallowed ground of the Icelanders previously in a blog post titled The Dark Side of Thingvellir. 
How to get to Thingvellir?
From Reykjavik follow the main road out of town until you reach the turn for road number 36 and just keep on trucking. You will get there in approximately 40 minutes. Alternatively book a trip with Sterna Travel on the Golden circle here on the right of this page. 
Written by Jón Heiðar Þorsteinsson
Video: Addi Atlondres
Music: For a Minor Reflection
Ready for a Road Trip in Iceland?
Support this blog by getting a great deal on renting a car from Budget.
Related posts