The Ultimate Iceland Photography Book
admin, 7 months ago
7 min

read
287
One of our best friends, Martin Schulz has a new high quality photography guide book on Iceland called Photographing Iceland: An Insider's Guide to the Most Iconic Locations. The book is a detailed guide for photographers on how to find and photograph iconic Icelandic destinations. Few people are more more qualified to serve as a guide to photographing Iceland and I think it is safe to say that this is the ultimate Iceland photography book.
Win a copy of the book in English or German
For a change to win a signed copy of the book, in either German or English, head over to the Stuck in Iceland Facebook page, tell us what Icelandic destination you would love to see and tag those you would like to travel with.
Gewinnt den ultimativen Island-Fotoguide
Um ein signiertes Exemplar in Deutsch oder Englisch zu gewinnen geht einfach auf die Stuck in Iceland Facebookseite und schreibt dort in den Kommentaren welchen Ort Ihr in Island unbedingt bereisen möchtet und mit wem.
40 must see Icelandic destinations
The book will lead you to 40 must see Icelandic destinations in five different routes:
Snæfellsnes (West Iceland)

The North of Iceland

The South Coast of Iceland

Golden Circle Plus the Secret Waterfalls

Reykjavík
The perfect guide to photographing Iceland<
Martin has been traveling around Iceland and photographing it for over a decade He has been a fantastic contributor to Stuck in Iceland ever since his first guest article back in 2013.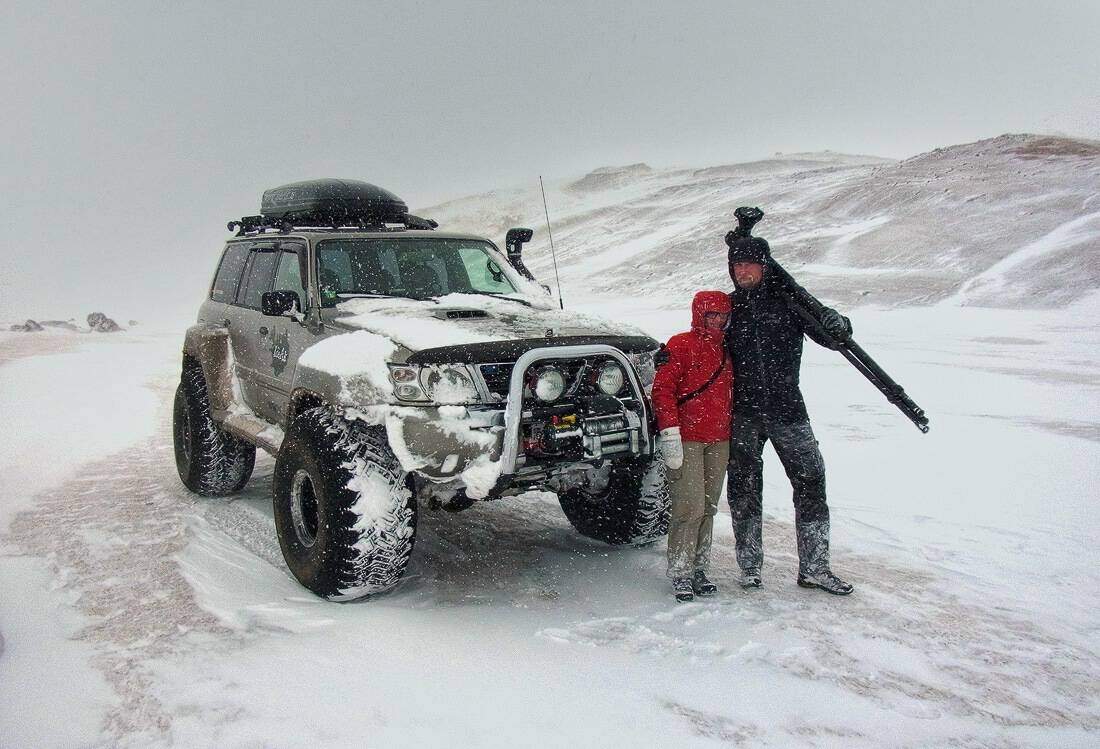 Showing Iceland at its most majestic
His photographs are represent Icelandic nature at its most majestic. In spite of his photographic prowess Martin is a modest guy who maintains that ´nature is the true artist´ This attitude of respecting nature and her creations comes through many ways. It is reflected in his patience when he is at work and his meticulous photography. He is not deterred by cold or bad weather and shrugs off the times inclement weather interrupt his photography. After all, temperamental Icelandic nature and weather run the show.
Martin´s previous articles on Stuck in Iceland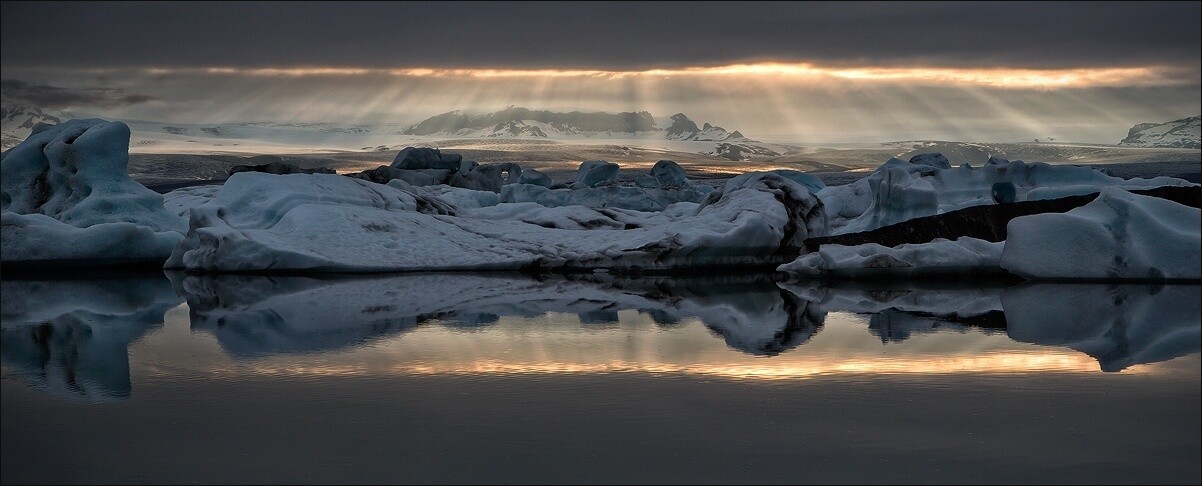 Available both in English and German
Martin also wrote about his passion for photographing Iceland.< This was done in support of our crowdfunding project for a coffee table book featuring his photography which unfortunately did not get funded. But no matter, Martin is now a published author. His book came out in German in February 2018 under the title Island fotografieren: Der Foto-Reiseführer zu den schönsten Motiven. It is a more extensive than the English version. It has done really in Germany and the English version follows in the wake in of its success. You can of course get both versions online on the mother of all ecommerce sites, Amazon.com.
Hey Martin, congratulations on the book and its success. You have been coming to Iceland for many years and that shines through in the book. But what new perspectives on Iceland did you gain by preparing the book?
Hey Jón, so at first let me thank you so much for this interview!
Well, while preparing my travel guide book for photographers it was like going on to a virtual journey all around Iceland. It really was like driving all the roads inside my head while writing them down. Standing at all those points and locations while describing them. It was like a big summary of all the time which I have spent in wonderful Iceland and writing all those feelings down which I have about this awesome country. All in all, it showed me how deep my love for this country and its people is. So not really new perspectives but it was like a written confirmation for me that this is one of the most magical places on earth.
I know from experience that publishing is hard work. What were the main challenges you faced when preparing this book?
You are so right! It all started out that finding a great publisher is one of the hardest things on earth. But I was really very lucky with the German publisher "DPunkt" and the American "Rocky Nook". I was in the lucky position that I was the first author to write "photographing iceland" which is the first book of a new series of photography books. So I was totally free in creating the content and the whole construction of the book. Every author who will follow me will have to use my concept, so something which makes me really a proud.
But with this it came that it was really hard work to get everything in line, to find a perfect structure for that sort of book, which I would be satisfied, as there was no orientation at another book possible. It was an awesome experience!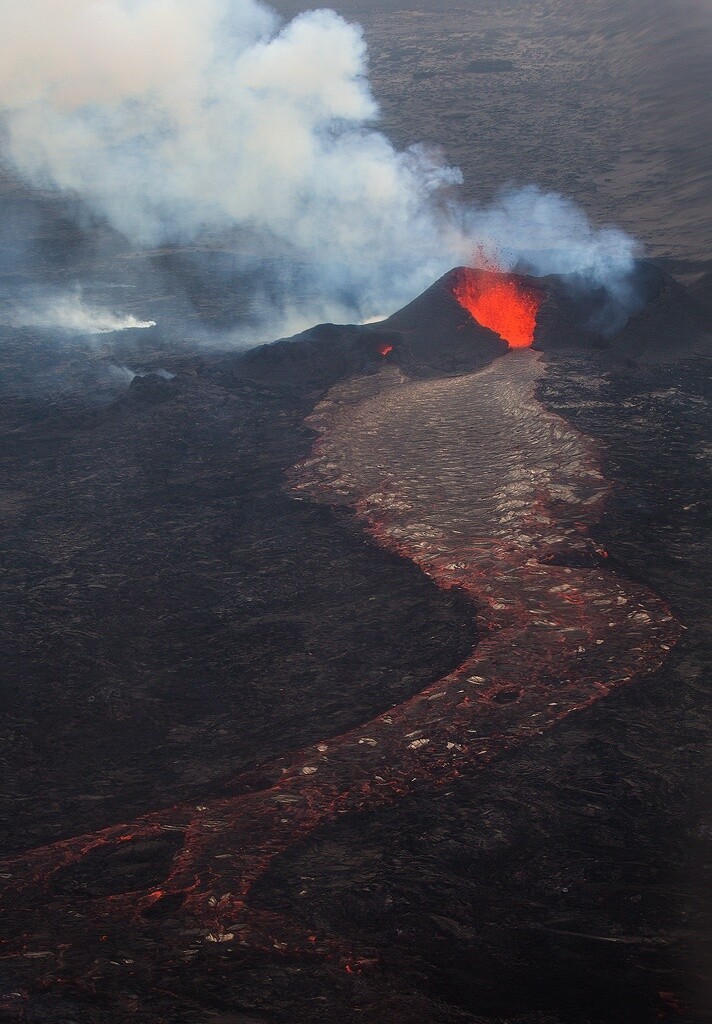 You are a veteran nature photographer so I suppose many people would be interested in the gear and equipment you use.
Alright, so this will be a really long list 🙂
I use a Nikon D810 camera with a 14-24mm lens, several grey and graduated grey filters to darken the sky when the sun is shining bright. Beside this there is especially extreme stable gear which will stand the often harsh weather, especially in wintry and stormy Iceland.
For everybody who is interested in the exact list, you can see it on my site.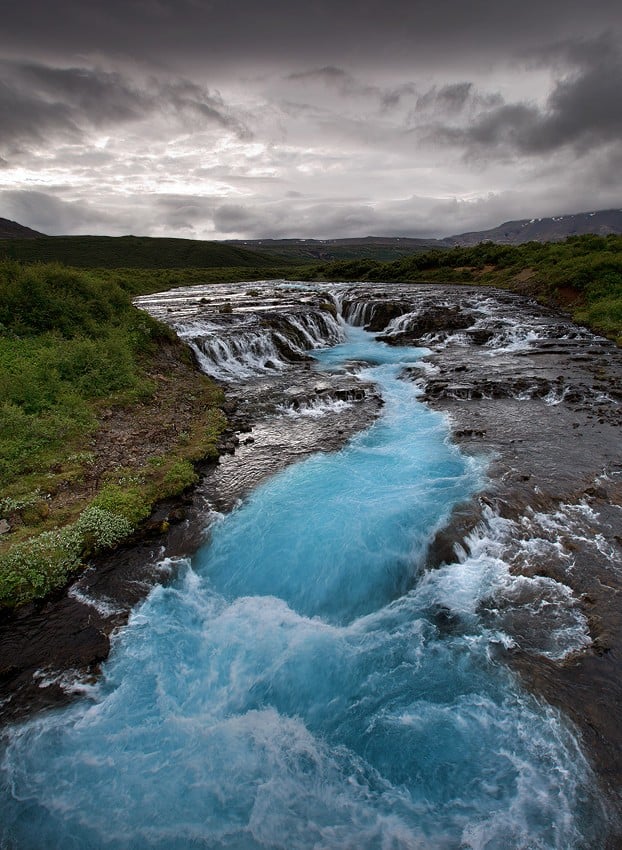 Can you give aspiring photographers quick tips on how to take great photographs in Iceland?
Well the first and most important rule for taking great pictures in Iceland is that you really should respect nature. If you don't do, mother nature can really hurt or even kill you pretty fast. Especially in Iceland, nature and weather can be very rough and a great picture will never be worth that you lose your life or health while taking it.
Another really important rule is that you will have to get back for certain times to a special place if you want to get the perfect picture of it. Light will never be the same. To be at the right time at the right place is one of the secrets. For example, if you want to take a perfect picture at the black sand beach near the glacier lagoon Jökulsárlón, you should get there at a winter morning. Only at that time of the year, the sun is rising above the sea and you can only then take a picture with the rising sun, shining at the sparkling ice blocks which are thrown on the beach by the surrounding waves. So it is all about respect nature and careful planning.
Is there any area of Iceland you haven´t been you yet, that you really want to go to?
Well in the Westfjords there are still a lot places which are very high on my bucket list.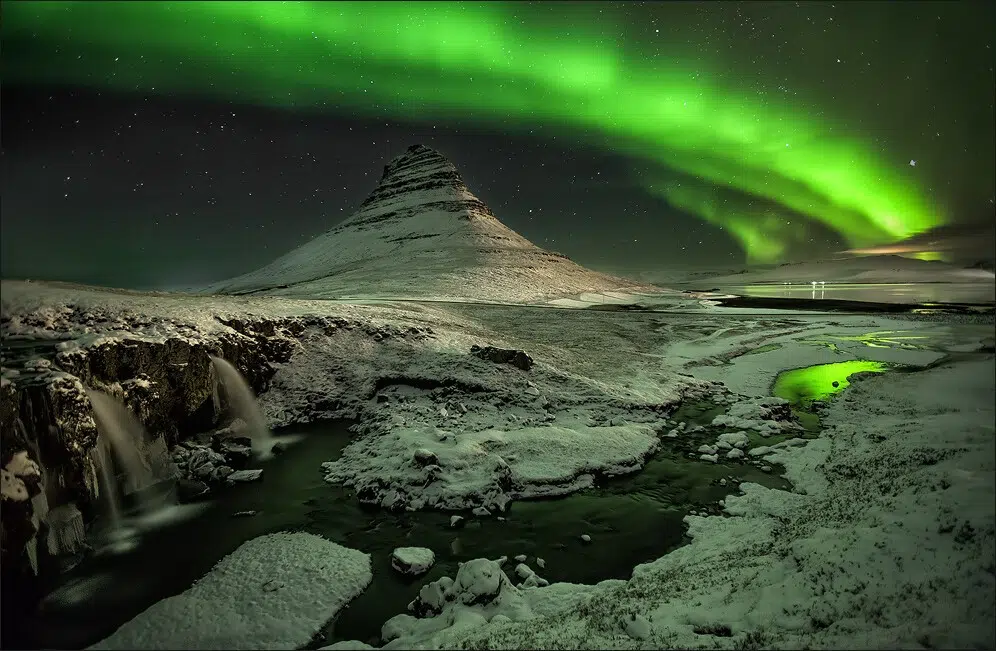 And finally, do you have a favorite photograph of Iceland that you took and which one is it?
That's a really hard question. I pretty much like a lot of my pictures – and there are as much which I am not satisfied with. But there is one of the cover pictures of the German book which shows Aldeyarfoss in deep winter. This is one of my favourite pictures, because of the incredible trip up there. And I also love the pictures I was able to take at the volcanic eruptions of Eyjafjallajökull and Holuhraun. Certain northern lights pictures like the one of Strokkur under the northern lights. All those pictures are connected to fantastic and profound memories.

Related posts