See Pictures From Twenty Days Long Iceland Road Trip
admin, 7 months ago
4 min

read
224
I think there is a case to be made that if you are going to Iceland at all, you should really go on a long Iceland road trip. See as much as possible since most people only end up traveling to Iceland once or twice in their lifetime. One man who really seemed to have tuned into this is my fellow member of the Travel Iceland Facebook group, Mehdi Giaimo from France. You can follow him on Facebook, Youtube and Instagram.
Hello Mehdi and thank you for sharing your story from your long Iceland road trip. Can you give me a little background on yourself?
Hi Jon, with pleasure! I'm Mehdi Giaimo, 22 years old and I'm a young french filmmaker.  Since a few years I create short films and travel videos on my networks.  With them, I would like to make people want to travel and discover the world. I am passionate about history and especially about the "Vikings", this is why I decided to come to Iceland.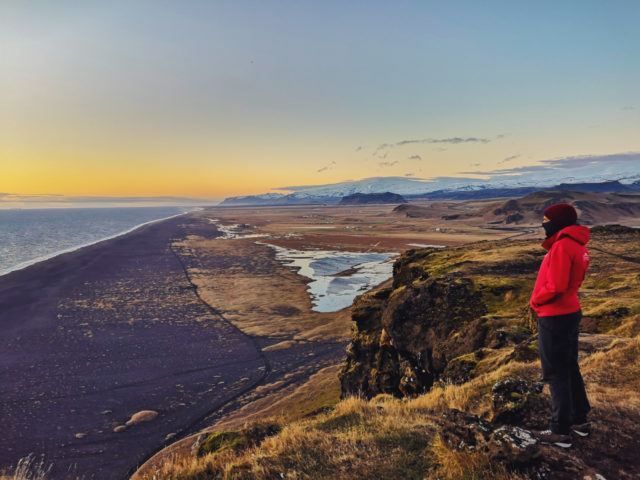 When did you travel to Iceland, how much time did you take and what made you choose Iceland as a travel destination?
I went to Iceland in November 2018 for about twenty days. My desire to travel to Iceland was triggered because I always wanted to learn how the Vikings discovered this country.  I am also very intrigued by the different landscapes that the nature offers us here, like the formation of volcanoes, glaciers, lakes, the functioning of geothermal energy too. This is why I decided to make a video documentary about this country.
You traveled far and wide around Iceland – what was your favourite thing to see and do?
It's difficult to choose but I have three more beautiful memories from my twenty day long Icelandic road trip:
1. Vestmann Islands
The way Westman Islands were formed is incredible. I also had the chance to meet a specialist at Saeheimar Aquarium who explained me his work and the life of puffins.
2. Skaftafell Park
After taking a short hike to observe the Svartifoss waterfall, I followed a path that was covered with snow (I lost myself a few times haha) and I climbed to reach a magnificent viewpoint. Despite the cold I stayed a few hours, just watching the horizon and listen to the sound of nature.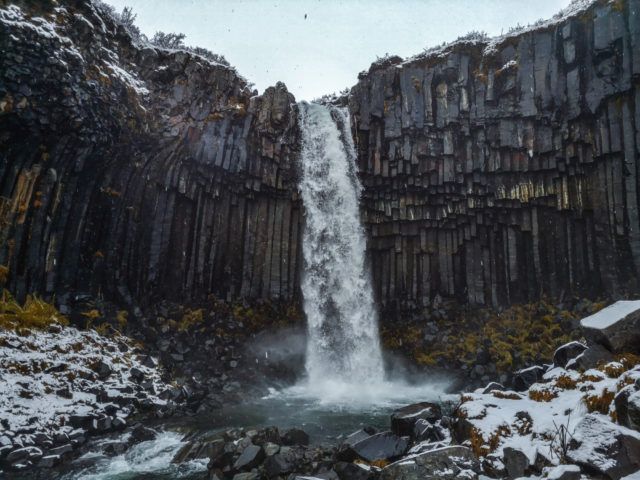 3. The "Pollurinn", a hot pot near to Talknafjordur
After a few hours of driving at night, I found a hot pot in the early morning called "Pollurinn". What happiness! I met and talked with locals who came there before work and I stayed there a long time to observe the fjord and the landscape.
What made Iceland stand out to you in comparison with other places you have visited?
The beer prices and the harsh climate haha (the point of price of beer is painfully poignant! ED). The impressive landscapes like the glaciers, the volcanoes, the snowy mountains, the black sand beach etc. Everybody need to came to Iceland at least once in his life!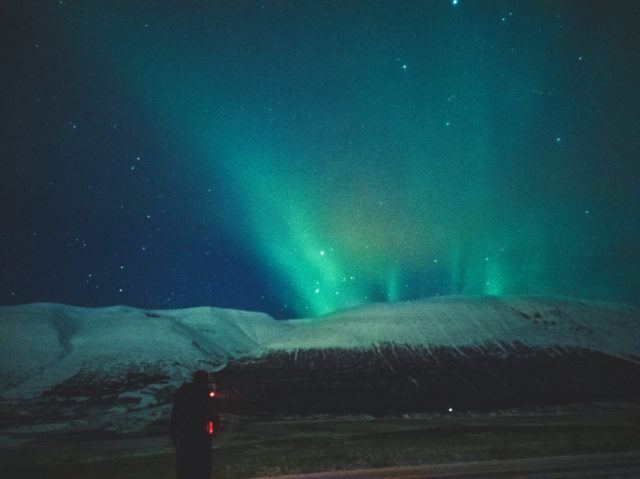 What advice would you give to those who are visiting Iceland for the first time?
As I came in winter, I will advise those who want to come during this period. Before coming, we must equip ourselves and know what we really want to do. Rent a car, drive carefully and check the condition of the roads because it can change from one moment to the next. Also please, respect nature.

Hallgrímskirkja church in Reykjavik. Photo by Mehdi Giaimo.
Icelanders are constantly planning roads and paths for your comfort, do not go off road to go faster or to take photos. Stay on the road or the places planned for it and you will certainly have the best time of your life because it's so unbelievable!
I wish you come and those who are there at the moment, have fun and enjoy your trip! 🙂
Thank you Mehdi! A lot of information on how to plan your trip and stay safe is on the Stuck in Iceland tour Planning Page. If you want to go on a long Iceland road trip, a great place to start is our Rent a car page.
Related posts