We recently saw the hilarious video by the comedians Jus Reign and Jehan R on the Field Day Youtube channel where filmmakers, dynamic entertainers, and exciting personalities publish their videos. Anyway, Jus and Jehan throw around puns like there is no tomorrow and visit Iceland where they created the video. We contacted Field Day and they facilitated an interview with Jus and Jehan and their Iceland puns video.
Can you give us a bit of background information about your guys?
We're YouTubers, comedians and long lost friends! ha! Basically we both make sketches, music videos and also sorts of comedy pieces on YouTube! We have similar audiences and that's how we go to know each other!
We loved the Iceland Puns video and thought it was hilarious, how do you come up with all of this stuff?
Well its all thanks to the Field Day channel! They are this channel on YouTube that works with other channels to give them a 'field day' – and basically produce a big crazy video for them – something that they would never be able to do on their own. We had the idea of going to a specific location just for the sake of making a silly video – and The Field Day team suggested the idea of 'extreme punning'! The rest is internet history!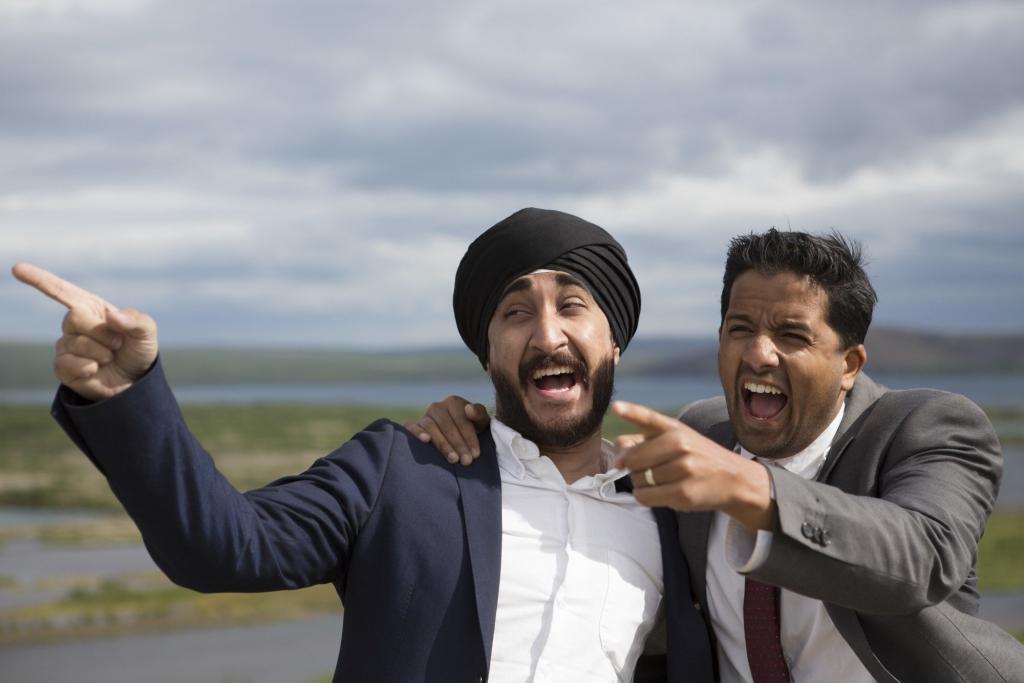 Why did you visit Iceland and make that Iceland Puns Video?
Well we wanted a place with plenty of sights to see – and all in a small amount of space so we could travel around and shoot it quickly. It was all about "what's the maximum amount of puns in the smallest amount of time". We called it the Puns per Hour. After extensive research, we crunched the numbers and Iceland came up on top. Horses, waterfalls, glaciers, volcanoes – it's all there. It's a pun makers dream.
You sure got around, in the video you go horseback riding, tear it up on snowmobile, and get in a helicopter.
What was the most fun thing to do in Iceland?
We would have to go with catching a helicopter to the top of a snow capped mountain that used to be a volcano….all before breakfast. Only in Iceland!
Have you considered of performing for Icelandic audiences?
We actually discussed it! Jus Reign was getting recognized by lots of Snapchat followers! And they all couldn't believe he was sending snaps from Iceland. An 'Arctic Tour' – sounds like a great idea.
Would you be interested in coming back in Iceland and if so what would you like to do here?
EVERYTHING! But this time with metaphors instead of puns!
Anything you would like to add?
Just that beyond being a perfect place for punning, Iceland is one of the most beautiful places in Earth.
Watch the Iceland Puns Video!
Related posts