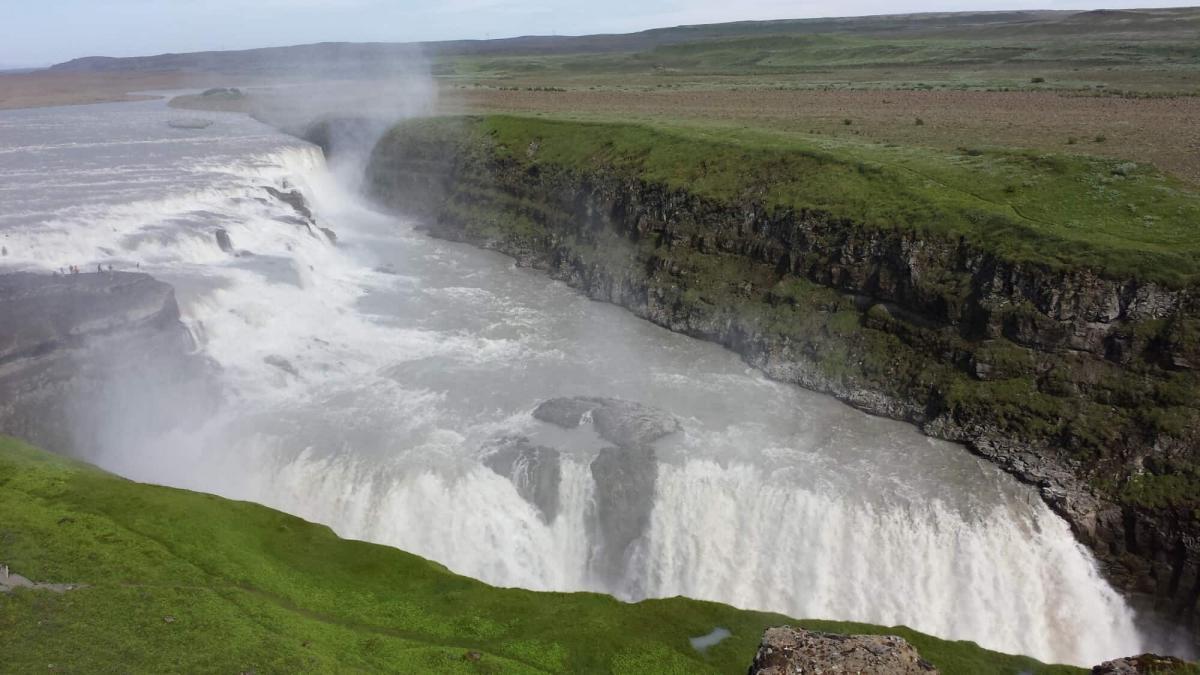 Gullfoss: The Most Iconic Icelandic Waterfall
Stuck in Iceland, 6 years ago
2 min

read
419
Gullfoss – or "Golden falls"  in the Hvítá river is perhaps the most iconic and best known Icelandic waterfall (although it is not as powerful as Dettifoss in the north or as high as Glymur in the south-west).
It is relatively close to Reykjavik and is a part of the popular golden circle tourist route along with Thingvellir and the Haukadal geyser field. This means that the "average" tourist will very likely experience it. Indeed, it can be a bit crowded sometimes, just like Thingvellir (The Dark side of Thingvellir, Thingvellir at night during winter and Northern lights over Thingvellir) and the Haukadalur geyser field. Nevertheless, all of these destinations are well worth a visit.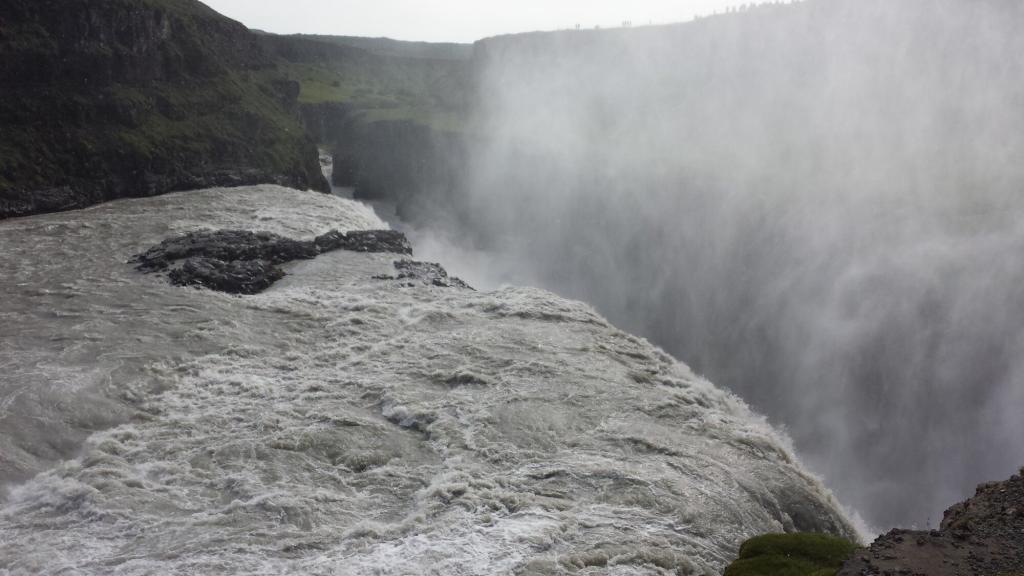 Sure, this two stage waterfall with the first part with a height of 11 meters and the second part just over 20 meters with a crevice that is 32 meters deep is both beautiful and impressive. It delivers about 140 m³/s of water in the summertime and 80 m³/s in the wintertime.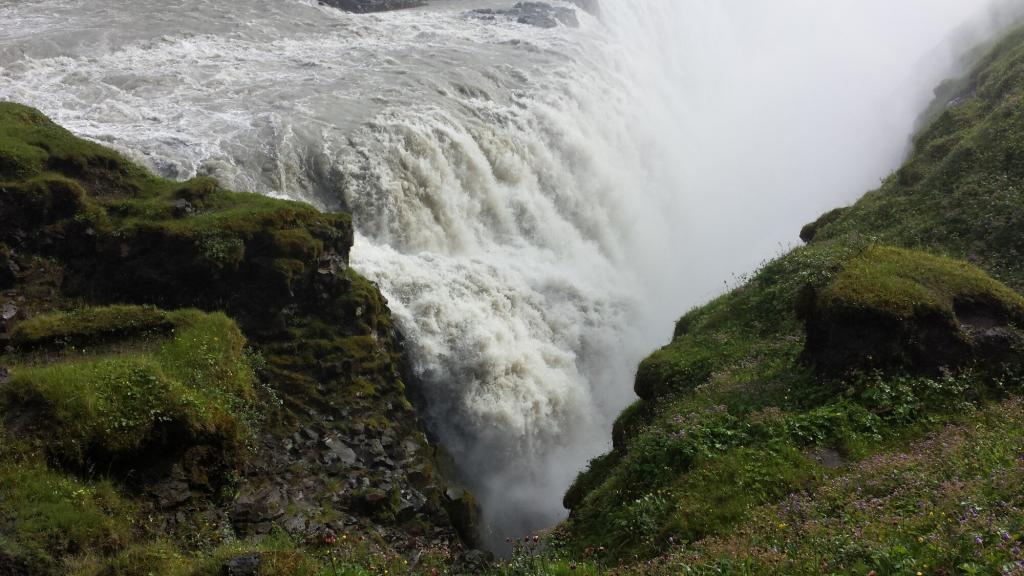 For us Icelanders who are concerned about the ever increasing effects of both hydropower and geothermal power used to power heavy industry on the Icelandic landscape, river and waterfalls Gullfoss waterfall has special meaning. In the last century there were plans to dam the Hvítá river to generate electricity but those plans were fiercely opposed by the local woman Sigridur Tomasdottir (1871 – 1957) who lived in farm of Brattholt just nearby. In her early adulthood she made her living partly by guiding travelers to the waterfall but at that time it was practically in the middle of nowhere. Her herculean efforts to oppose any plans to use Hvítá or Gullfoss to generate electricity earned her the distinction of being a pioneer of environmentalism in Iceland. Today, tens of thousands of people experience the majesty of Gullfoss waterfall. Sigridur would surely approve.
How to get there?
Drive on road 1 from Reykjavik, turn on road 35 until you reach Gullfoss waterfall. 
Written by Jón Heiðar Þorsteinsson
Related posts