Gatch a Glimpse of World War 2 in Reykjavik, Iceland
Stuck in Iceland, 5 years ago
3 min

read
243
Iceland was occupied by the British military on the 10th of May 1940, the same day that the German invaded Belgium, the Netherlands and France. The main purpose of the invasion was to strengthen Britain´s position in the battle of Atlantic against German submarines which were wreaking havoc on allied shipping. My grandparents who were teenagers in the northern town of Akureyri at the time remembered the dismal state of the British soldiers who "invaded" Iceland. They were skinny and pale in their late teens, had poor clothing and were equipped with old weapons.  Aa black market quickly emerged  where local ladies would knit woolen mittens for the soldiers. But since those traditional woolen mittens only had one thumb you couldn´t shoot a rifle while wearing them. Officers, who probably had gloves themselves and nice overcoats, discovered this fact and forbade their soldiers to buy them but this lucrative but illicit trade persisted nevertheless. Me and grandfather talked about fighting in a war like we knew anything about it and came to the conclusion that you wouldn´t be much of a use in a battle if you had too cold hands to shoot a gun anyway.
Anyway, probably the best way to discover World War 2 ruins in Reykjavik is to head to the Pearl, a rather strange building near the city center. It is built on hot water tanks, has a revolving restaurant and a really nice view of the city from its observation deck.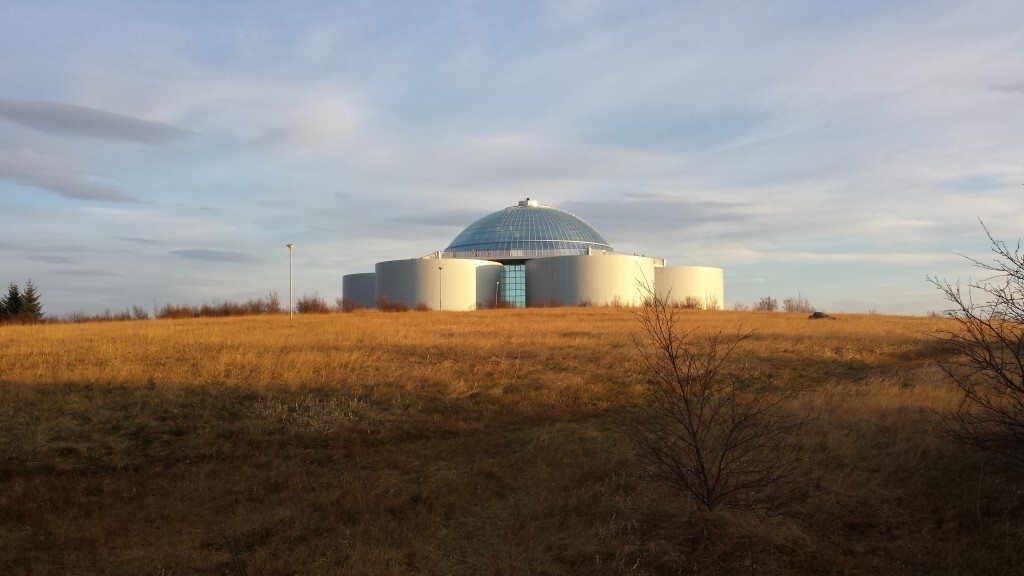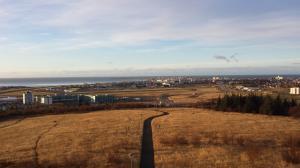 If you look west from the observation deck you can see a path that leads straight to a pillbox and the entry to the underground command center that was to used in case of German invasion and attack on the airfield.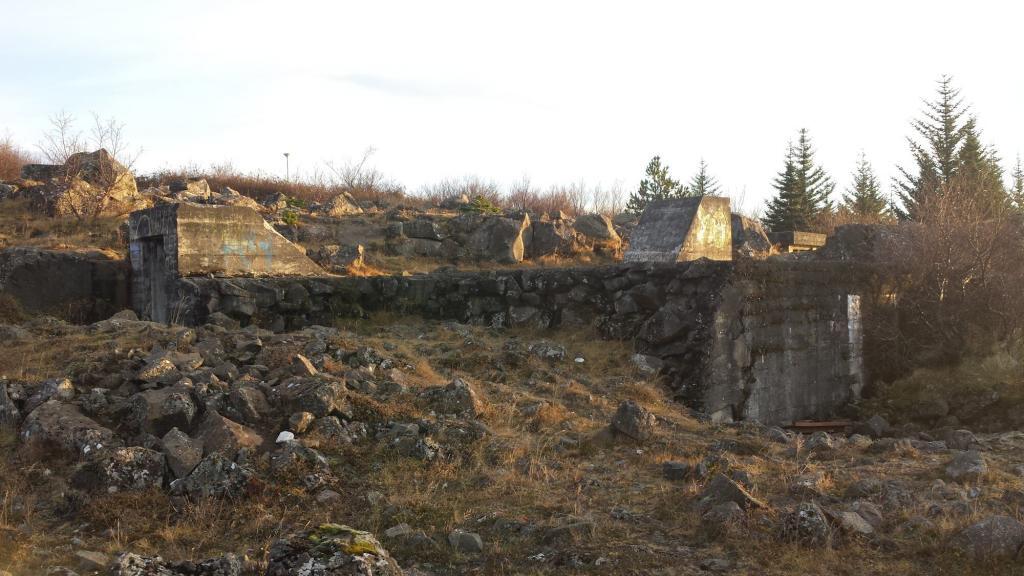 A bit further west is a site that once contained fuel tanks for the airfield. The best way to explore this site is go the parking lot of a nearby defunct bowling alley and them climb down the stairs to the series of foundations which are all that is left behind. – see map below.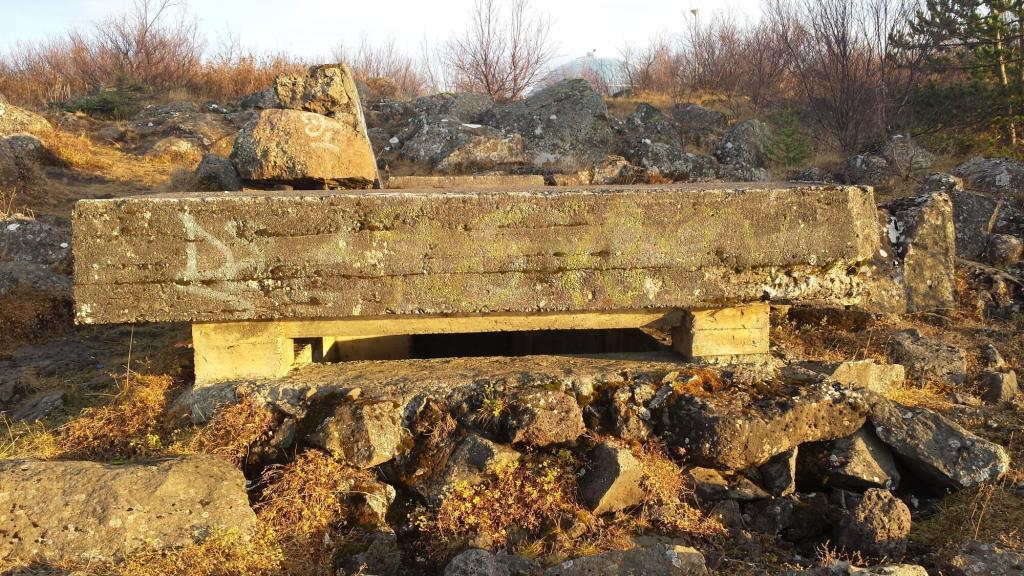 The fuel tanks were installed in sheer rock to shield them from air-raids. If you have the time and inclination you can go exploring around the hill which has a lot of remnants from World War 2.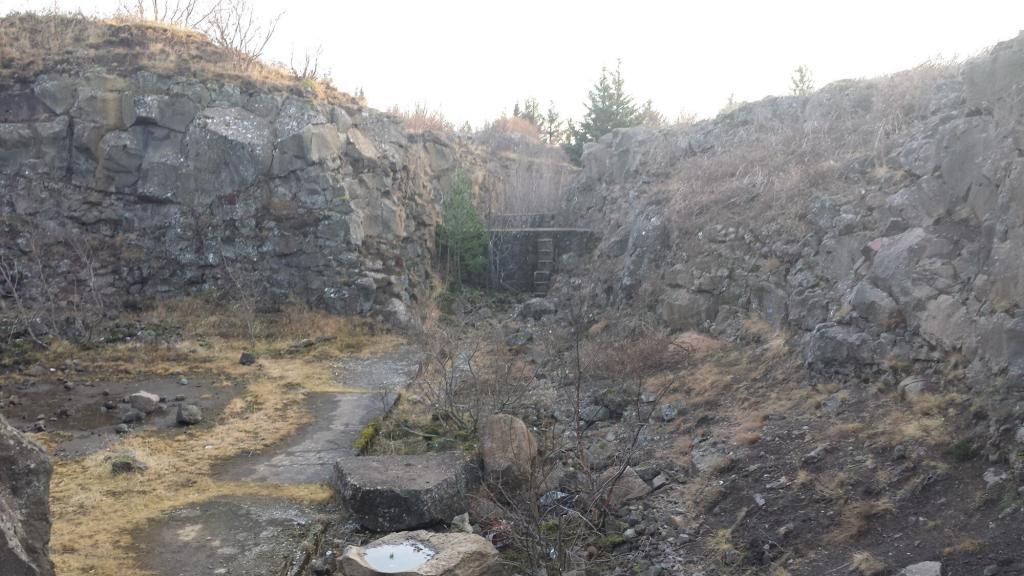 Another relatively easy to find remnant of World War 2 is an observation post at the western coast of Reykjavik at Grotta. I often take walks there and everytime I think about the sheer boredom and cold that the soldiers manning it must have experienced. Still probably it was better than being shot at.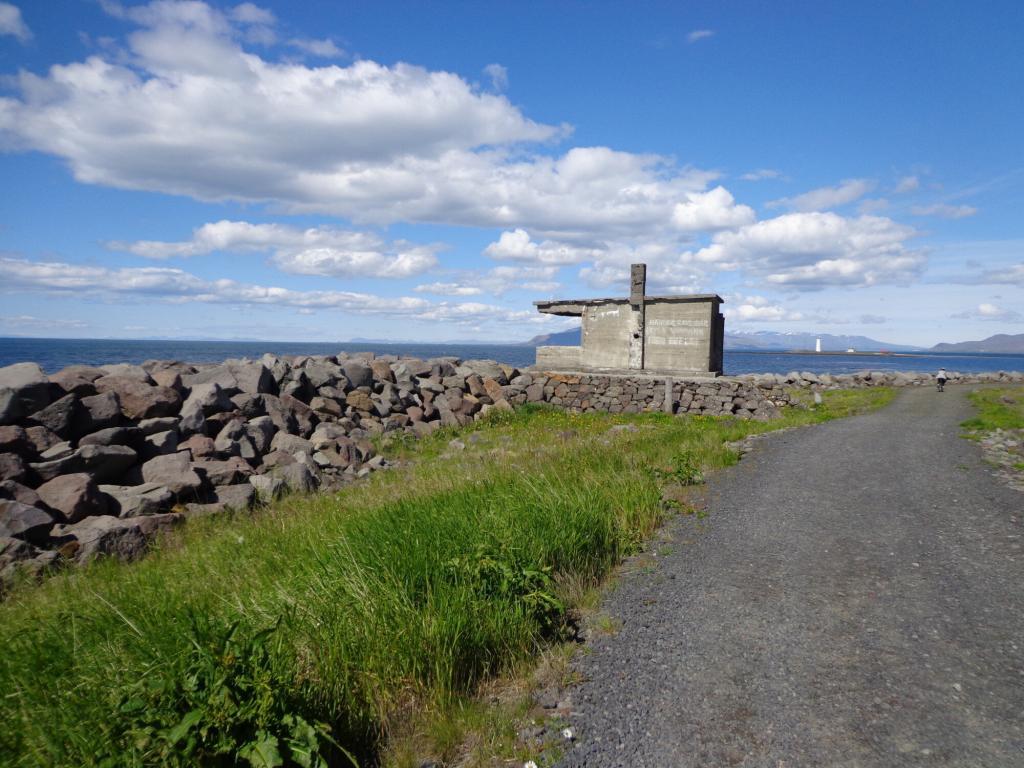 How to get there
Öskjuhlíð is near the city center and Reykjavik Airport.

The best way to explore the site of the fuel tanks is from the parking lot at the now defunct Keiluhöllin bowling alley.
 

Related posts