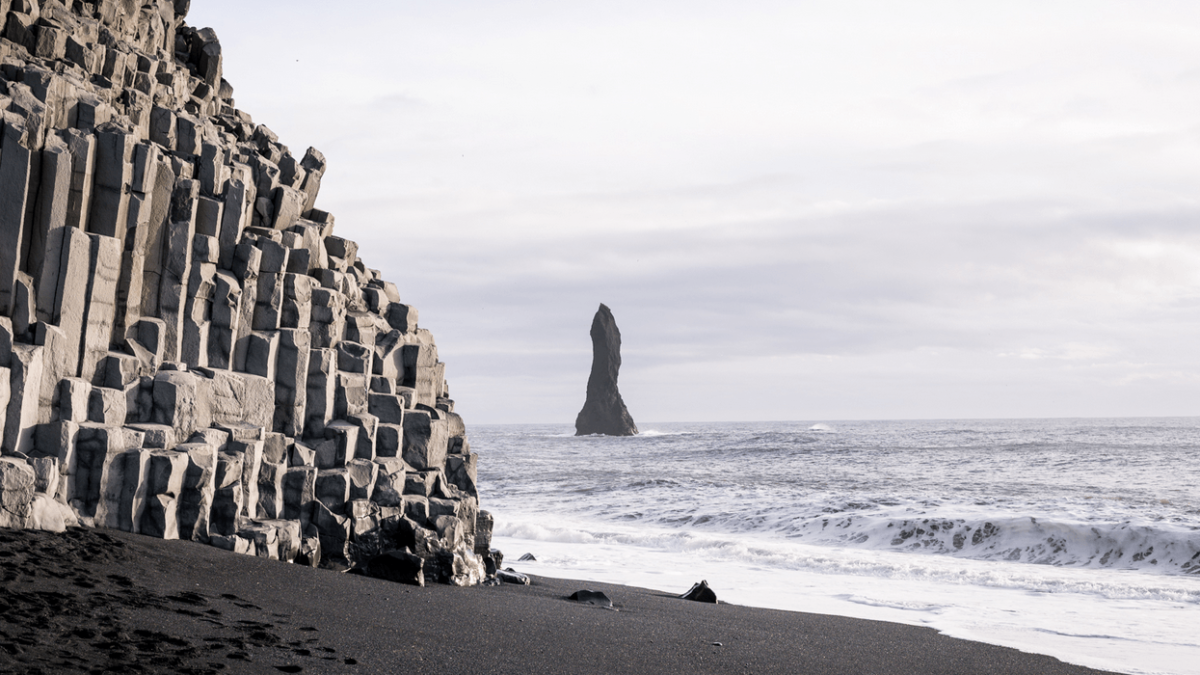 Crossing Things Off the Bucket List in Iceland
Stuck in Iceland, 5 years ago
6 min

read
324
Drew Stewart joins us as a guest blogger here at Stuck in Iceland. He is an 18 year old student and and a extremely talented music photographer from England. Drew works as a photographer at Wembley Arena but loves travel photography and experimenting with landscape and portrait photography. Drew visited Iceland in February 2014. 
Way back in Summer 2013 my college geography department announced an amazing opportunity to visit Iceland. Without a doubt Iceland has been one of the most incredible experiences I've had, I managed to tick a number of things off my bucket list, from touching a glacier to swimming in a natural spring.
I often find it hard to put things into words, which may be the reason I'm so into my photography., but I'm going to give it a shot. Iceland is a magnificent country, I only managed to explore a tiny part of it and I was blown away.
Our flight commenced at Gatwick Airport in the UK. The coach, full of bleary eyed college students after a Saturday night set off just as the sun started to come up. It was an early start but we were all ecstatic to be on our way. I'm sure you know what an airline flight is like so I'll skip the travelling part. We arrived at Keflavik on what seemed to be a rather mild day temperature wise, that may have been down to the fact that we were clad with multiple layers of clothing.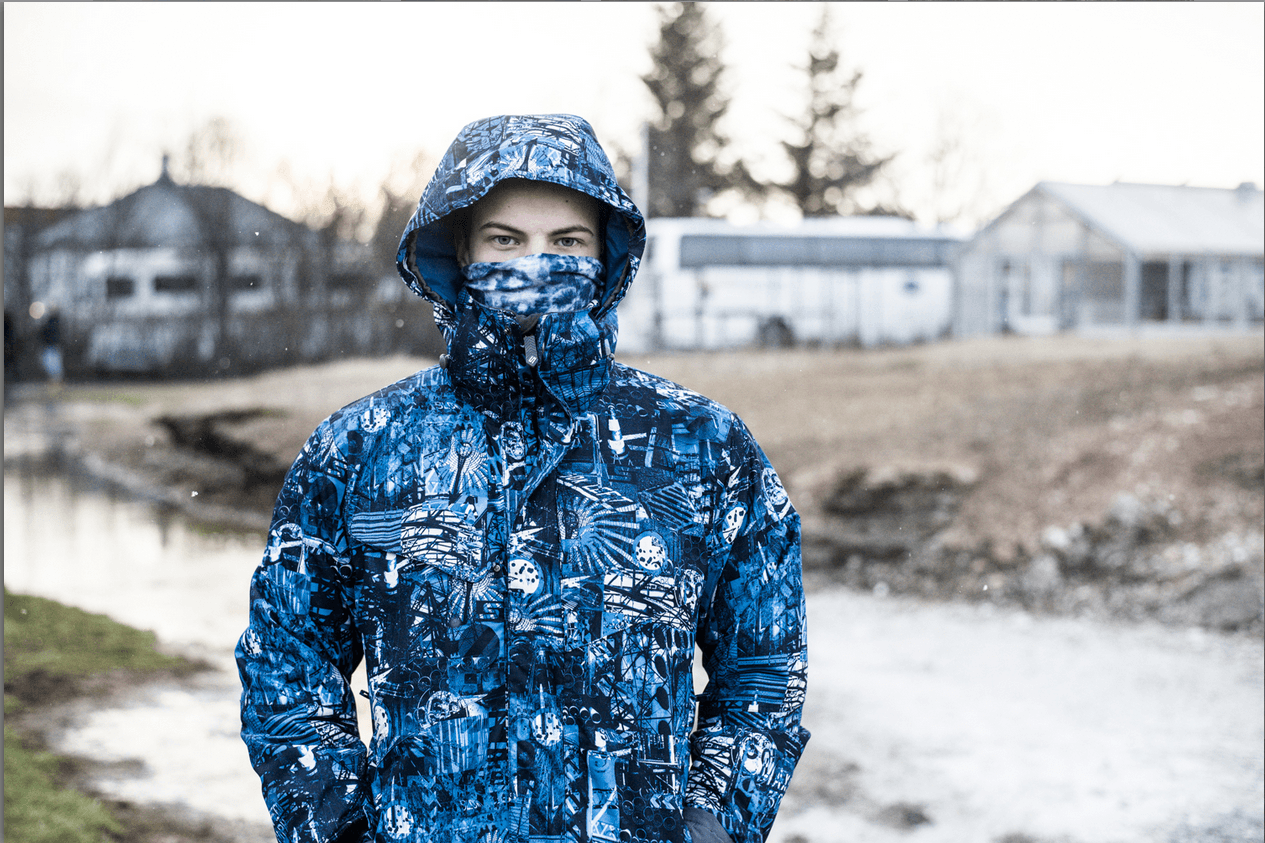 After meeting our guide we were taken straight from the airport to Reykjavik, navigating through the tiny one way streets in a heavily laden coach was what seemed like a tough task but we eventually made it to the Perlan viewing tower. There were magnificent views across the whole of the city and beyond into the mountains. With the regional airport just below the viewing platform I was fixated. It was getting late and our next stop from there was our accommodation for the next few days, an amazing B&B called Farm Vatnsholt, just a short drive from Selfoss.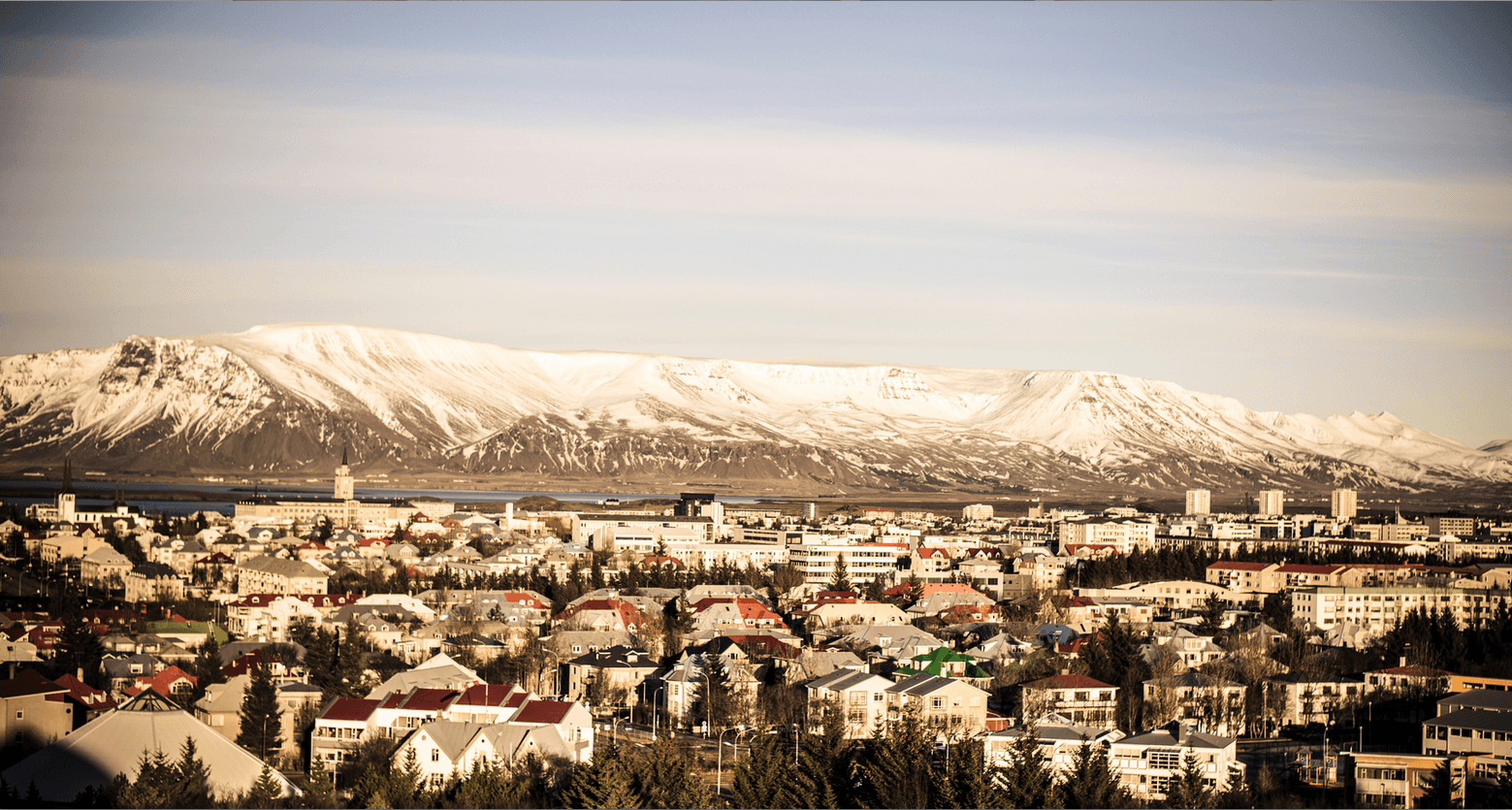 We were told before we arrived by our tour guide that it was likely we'd see the Northern Lights that night (one of my bucket list things to do!) after dinner we stuck on our warm clothes and armed with our cameras we set out to spot the lights. It started off very faint and we all thought that was all we were going to get, after half an hour of toe numbing temperatures we decided to head back in. All but a couple stayed out and 10 minutes later a knock at the window of our room summoned us back out. The lights were back; it was stunning, even stronger than before. The saturated green filled the skyline. Something I've only even seen in postcards was unfolding right before my eyes. It was tricky to get any shots of it but after many attempts I think I pulled it off. I couldn't sleep that night.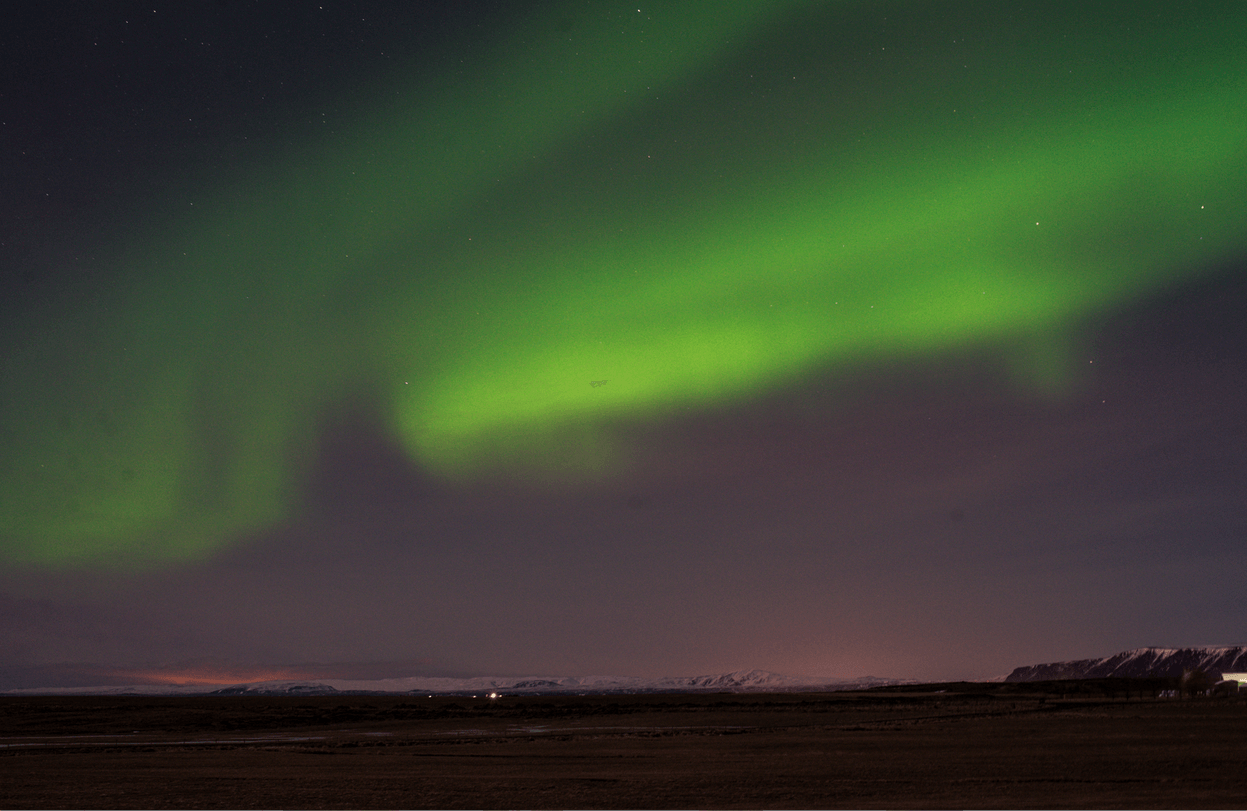 The next morning our trip took us along a good stretch of the South coast. We made a quick stop at Eyjafjallajokull. The infamous volcano which I'm sure many of you have come across by now. We'd seen documentaries of the farm below the mountain and to see it in person was stunning. Our next stop was the glacier. We had to traverse the gravel track by coach which was like a little roller coaster ride. Unfortunately we didn't get a chance to climb the glacier but to see and touch it was magnificent. It was like glass, parts that were just a few feet thick were almost completely transparent.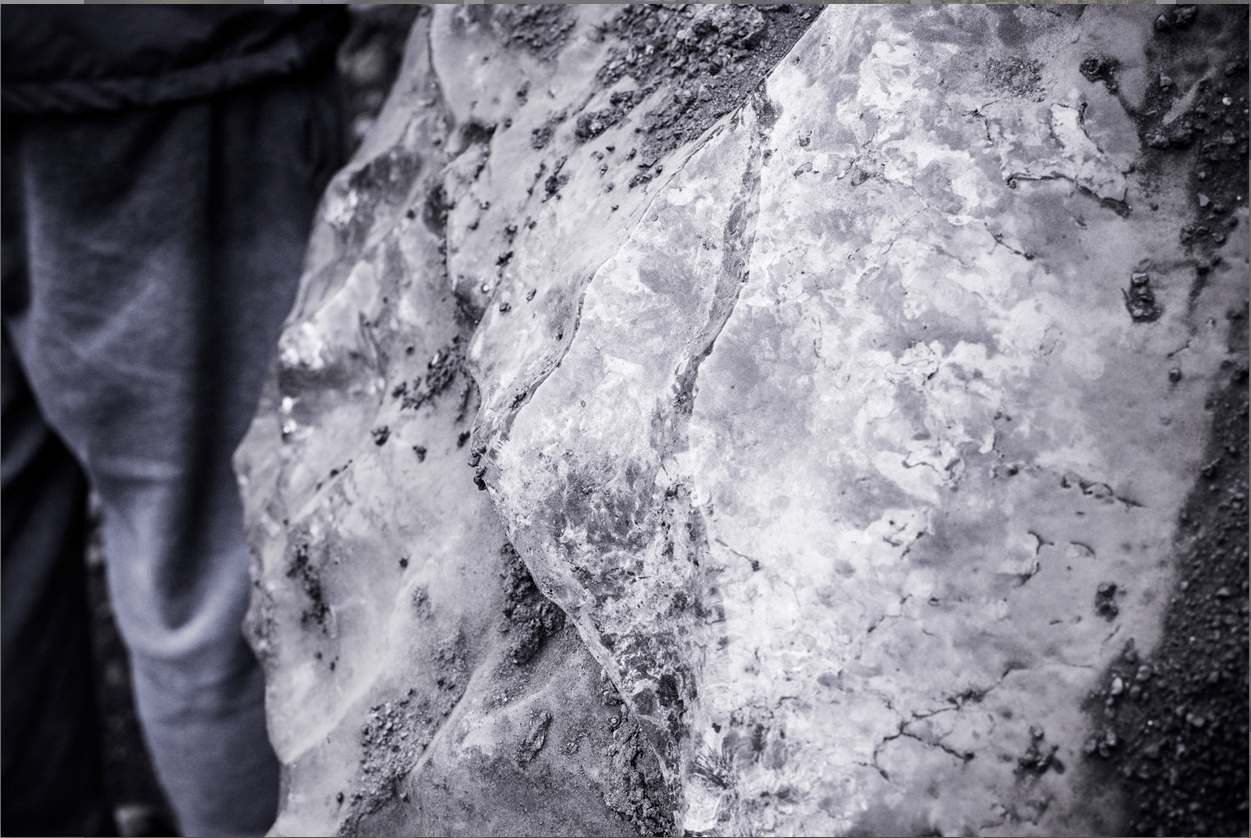 After a quick food stop at the base of the glacier we were off to the black beach. Our guide told us about the 'power stones'; stones that were ground down by the ferocious Atlantic sea, so smooth and round they didn't seem real. The black beach is just what it seems, there are millions of tiny little black stones lining the shore, something you'd expect to see in a film. The sea looked unforgiving, waves rising metres into the air and crashing back down with tremendous force. The basalt columns stood high, right on the coastline. We got a fantastic group photo of everyone on separate columns. It's very similar to the Giants Causeway in Northern Ireland; I didn't know anything like that existed anywhere else.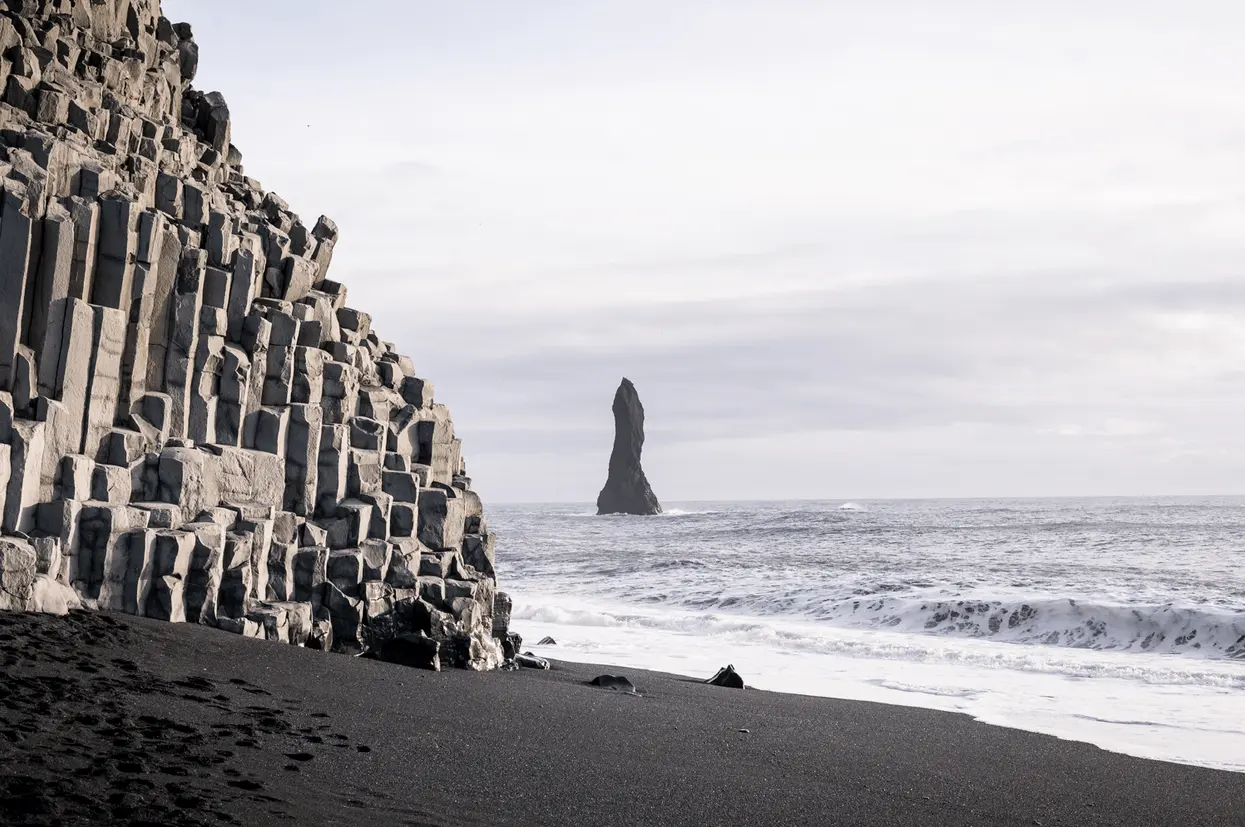 Our outing the next day took us further into central Iceland. We headed to a fantastic boiling spring where we got the chance to cook eggs that were cooked naturally in the spring. We then travelled further North towards the thunderous Gulfoss waterfall. This was one of my highlights of the trip, the waterfall was incredibly intense, ice hanging off the sides and the force of the water creating an almost steam like spray managed to go hand in hand. Unfortunately we didn't get to venture any closer due to the mounting ice on the path but the view from the top was unforgettable.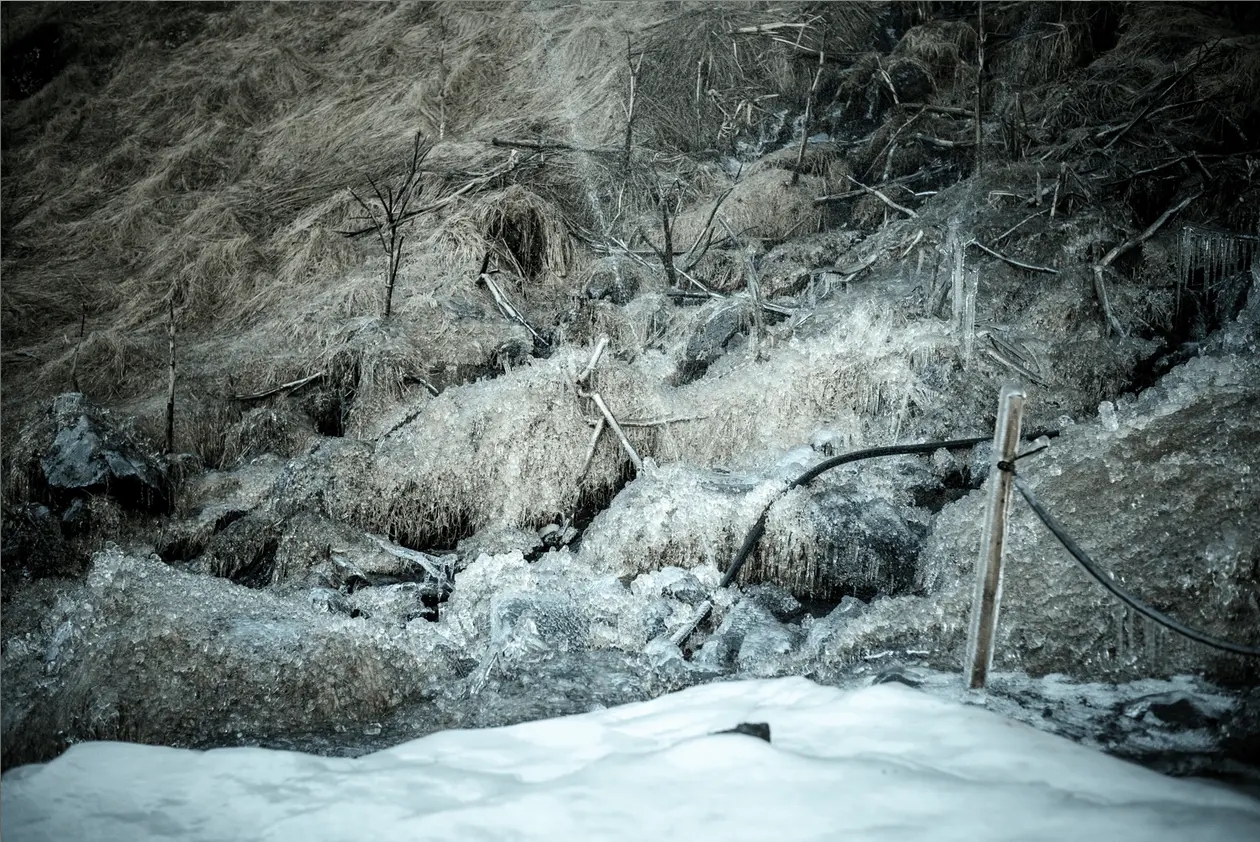 From there we headed towards Geysir where we encountered numerous water column eruptions more commonly known as Geysirs. It was phenomenal to see something like that unfolding before us, we had to be very patient, all of us with our cameras at the ready, but it was very rewarding.
It was only a short trip and our last day was spectacular. Full of even more natural wonders. We only had a half-day due to our returning flight in the afternoon. We got the chance to relax in the Blue Lagoon. Geothermally heated to nearly 40 degrees Celsius the lagoon is almost a large outdoor Jacuzzi. Taking advantage of the mineral rich water we relaxed for over an hour, before heading off.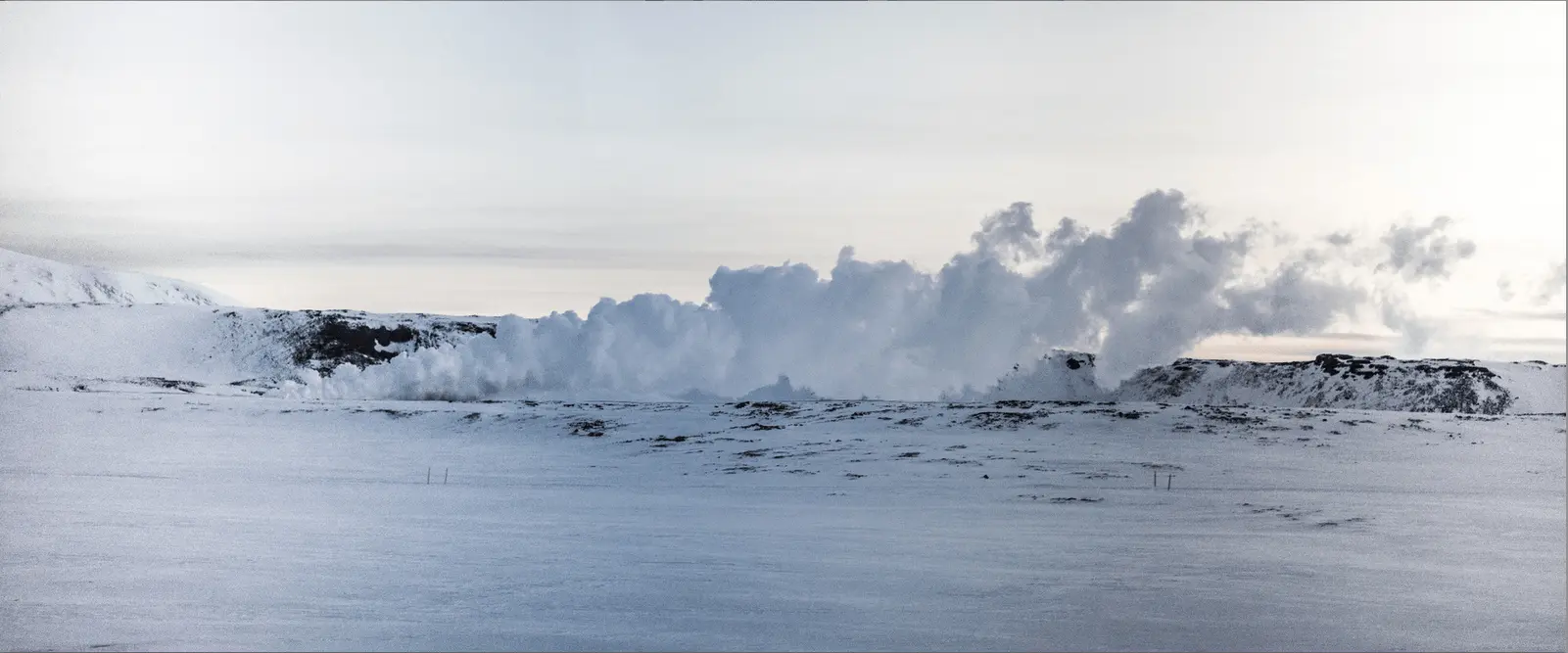 Our flight was early afternoon so after the scenic tour of the South coast by coach, including some locations used for filming in Game of Thrones we headed towards the airport. It was relatively busy and with the PA system on the plane failing we had a bit of light entertainment from the flight attendants and a megaphone. Take off commenced shortly after they switched the plane off and on again but not before a little display from fighter jets performing a few touch and goes. A few hours later and we were back in England, where there are no picturesque waterfalls and the terrain isn't worth a second glance.
Iceland was the most amazing trip I've been on. I experienced so many things I didn't think I'd ever get to see, I met some great people and have memories that I'll never forget. Thank you Iceland.
Words and pictures by Drew Stewart. There are more really nice pictures from his trip to Iceland on his site.
Ready for a Road Trip in Iceland?
Support this blog by getting a great deal on renting a car from Budget.
Related posts