One of the most knowledgeable and pleasant hiking guide that we have come across is Einar Skulason. He has a great passion for the great outdoors and in a short time he has created a community of local enthusiasts for hiking trips in Iceland and traveling through Facebook. Einar organizes many hiking trips in Iceland with varying degrees of difficulty each year.
Organizing hiking trips in Iceland, just for the hell of it
Einar seems only to organize his trips for the hell of it, he doesn´t run them as a business or for profit. He has forgotten more about hiking and traveling in Iceland than we have ever learnt so we thought it was a great idea to ask him a few questions about that topic.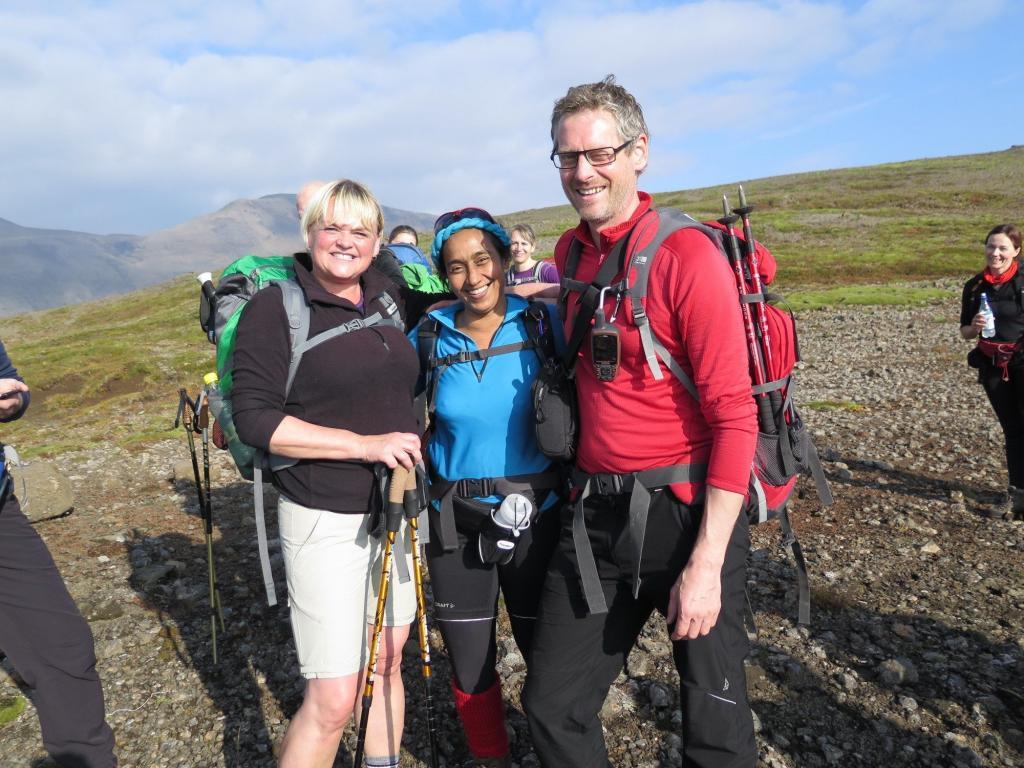 When and how did you develop your passion for hiking trips in Iceland?
When I think back I believe it all started with my grandmother Hulda Thorisdottir. She was very fond of the nature and if she wasn't in the nature, she was talking about it. We used to take walks in the beach or around her summer cottage and she told me stories of hidden people, strange rocks and life in the old days. I loved it and was always ready if she invited me to join her. Little by little I took on more challenging hikes and by the time I reached my teens I guess I was going further than she could. But we always took our short walks or went driving in the countryside until her health didn't allow it, but after that we even met and I would tell her about my trips. I still feel her presence when I'm hiking somewhere even though she passed away two years ago.
When I take groups hiking I try to do what my grandmother did for me. I tell stories of people that lived in the places or travelled through. Often there are also stories of hidden people, trolls or even some kind of creatures and of course there is always something interesting about the nature, geology, birds, flora or something else. Hiking itself is great, but if you know something about the area it can transform the hiking into a wonderful adventure.
Can you share with us a few nice hiking trails here in Iceland?
There are so many beautiful trails that it's difficult to choose. I would have to start with Hvalfjordur, because that is where I started hiking with my grandmother in the beaches around the Whaling station and in Botnsdalur (close to Glymur waterfall) where she had her cottage. I would recommend a hike up the Mountain Þyrill. It's not so high but the view is absolutely beautiful over Whalefjord and the mountains in the area. One of the Icelandic Sagas Harðar saga og Hólmverja happened in the area and from the top of Þyrill you see some of the most important places. During WW2 the fjord played a part as a haven for the ships crossing the Atlantic. They were safe in Whalefjord from the German submarines and sometimes up to 100 ships stayed in the fjord at the same time.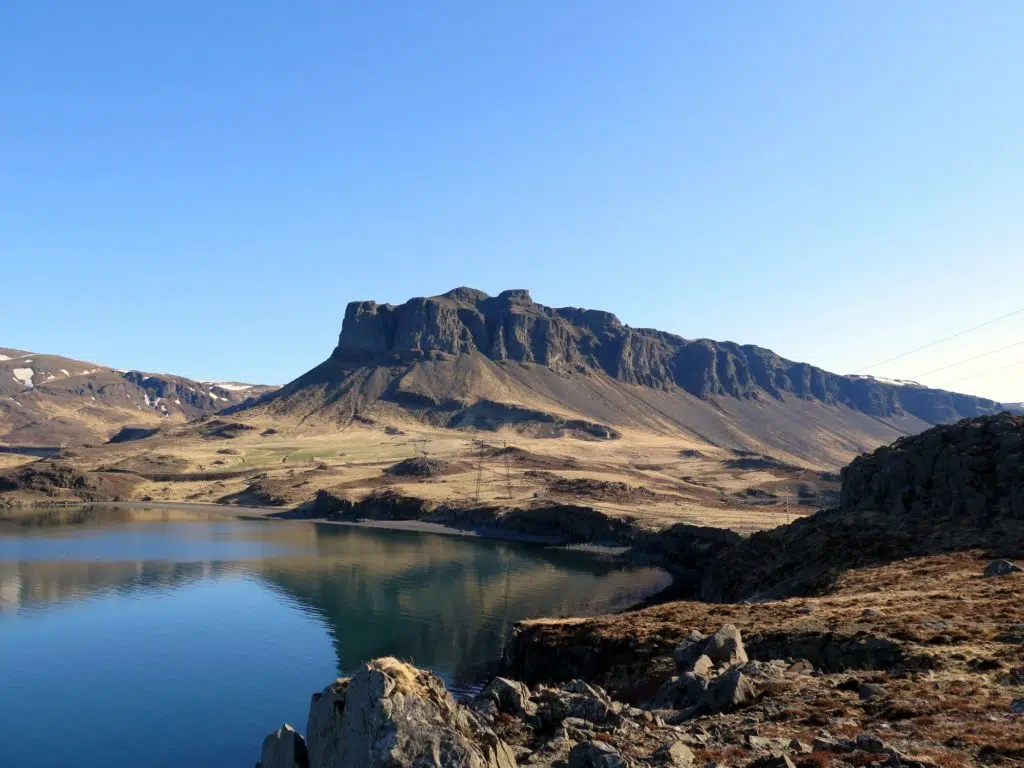 Hiking in the Snæfellsnes peninsula
One of my favourite spots is Snæfellsnes and the hiking opportunities are countless, especially in the national park there. Mixture of rich history, natural phenomenons, beautiful scenery and the force of Snæfellsjökull make this a wonderful area. I would recommend to hike along the coast from Dritvík to Búðir and study the history in advance.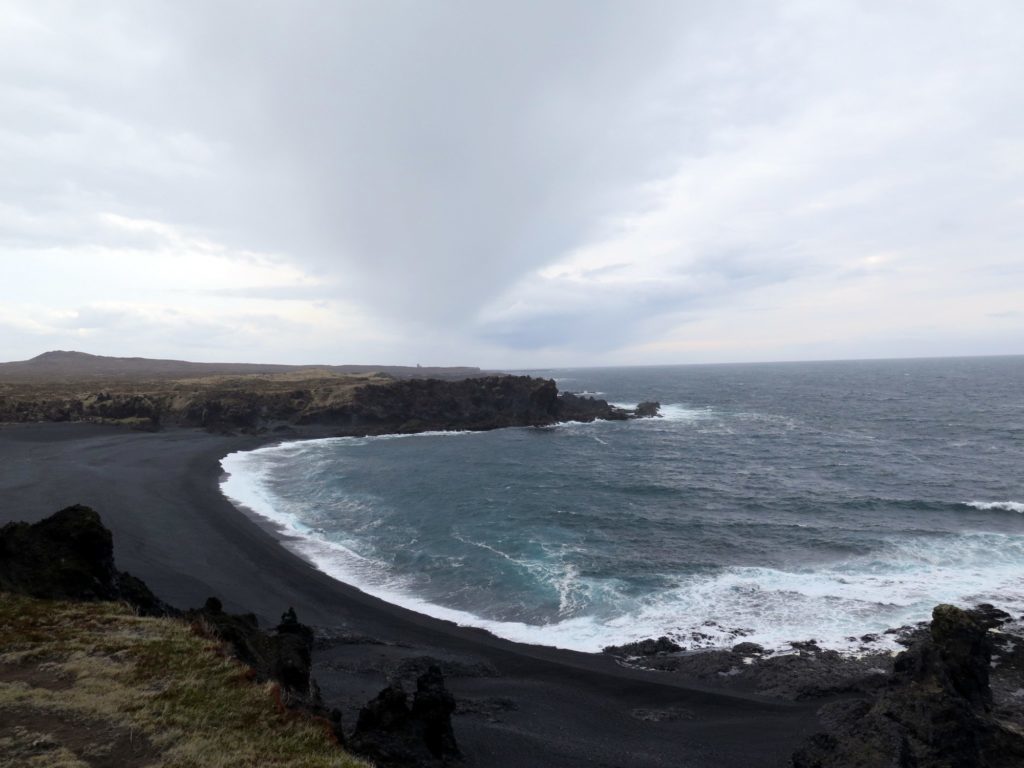 Hiking in the East of Iceland
The area around Borgarfjörður Eystri in Northeast Iceland is another gem. The deserted area of Viknaslóðir and Loðmundarfjörður echo the old ways of life and while you enjoy the beautiful nature and scenery you should listen well and try to hear the low echoes of the people that used to live there. I would recommend to hike for 3-4 days from Seyðisfjörður through Loðmundarfjörður and Viknaslóðir to Borgarfjörður.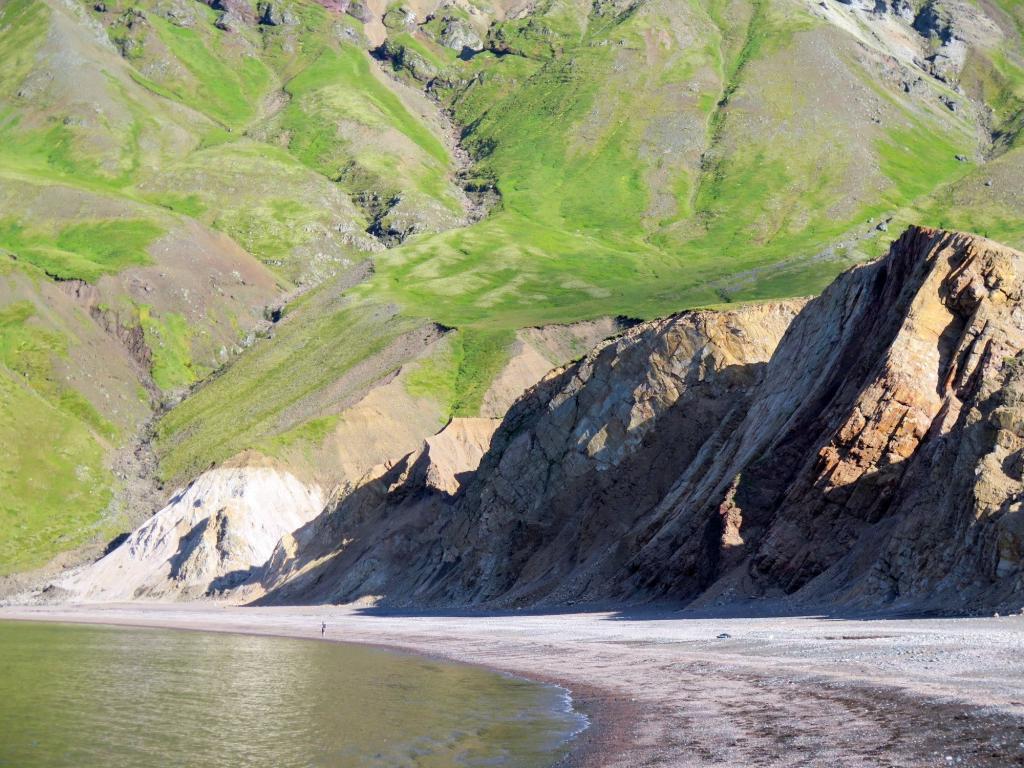 Hiking in the Westfjords
The Westfjords region in northwest Iceland is another favourite of mine. Latrabjarg and Rauðisandur of the south, Arnarfjörður with its beautiful fjords, Isafjarðardjúp, Hornstrandir and Strandir are all areas with beautiful hiking routes in between or over mountains, in deserted valleys or past the shore. For some strange reason the tourists have not yet discovered the beauty of the Westfjords as much as some other areas in Iceland, so there is less people there and more peace and quiet.
What should you keep in mind if you decide to go on hiking trips in Iceland?
The two most important things are to check the weather forecast and do not wear cotton. But of course there are more detailed variables to keep in mind. The shoes are most important, good waterproof and breathable shoes are essential. Be ready for the cold rainy storm when you choose the clothing, you will learn to love wool and gore tex after hiking in these circumstances. Bear in mind that cold rain with wind is more dangerous than the freezing temperature in the winter. Always have a compass and a map along with a gps device. Bring something to drink and nutritious food. Ask the locals for advice when you are hiking in other seasons than the summer. There is plenty of important tips and advice in www.safetravel.is.
Have you ever found yourself in particularly challenging circumstances when guiding a group?
Of course I have had to make decisions along the way that were probably difficult at that time. I can't remember any one particular. I have never hesitated to head back if the safety of the group is jeopardized. Keep in mind that the mountains will stay where they are and you can always visit them some other time. There is no shame in going back or choosing a different route for the sake of precaution.
Anything you want to add about hiking in Iceland
I urge everyone to take their time to enjoy the areas they go through. Stop and close their eyes for a few minutes once in a while and listen. When you open your eyes again it will all be a bit different.
Related posts