I have fond memory of beaches from my youth. I would spend a lot of my boyhood years scampering about a cove close to my home and the beach there was a typically Icelandic with black sand and smooth gravel and rocks. Apparently, such beaches are not so common on planet Earth and when Clint Eastwood wanted to recreate the battle of Iwo Jima where the sand on the beaches are black he needed to go all the way to Iceland to find such beaches as Iwo Jima is closed to filmmakers.
But in the unlikely event that you have visited Iceland and are looking for a perfect out of this world beach with golden sand you need to travel to the to the remote Westfjords. At the southern edge of the Westfjords you will find two perfect beaches with golden sand that shouldn´t really be in Iceland at all.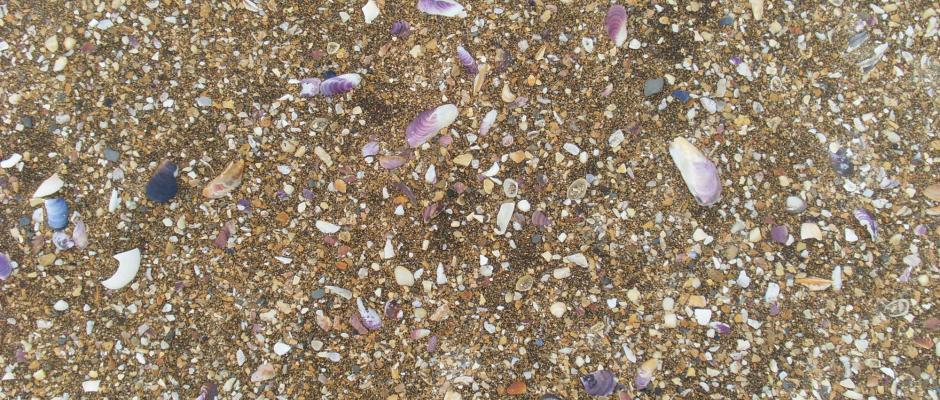 The fabled and remote beach at Rauðisandur (or Red Sand) is a bit hard to reach but on a summers it is well worth the travel. It stretches forever with golden shell sand. It is close to the massive cliffs of Látrabjarg (it is quite something to behold from the beach), the isolated farm of Brautarholt in the valley of Selárdalur which a lonely farmer turned into a surreal artistic fantasy land on his own. Nearby is the now deserted farm of Sjöundaá, an infamous scene of murders from in the early nineteenth century where a farmer and his mistress decided to rid themselves of their respective spouses.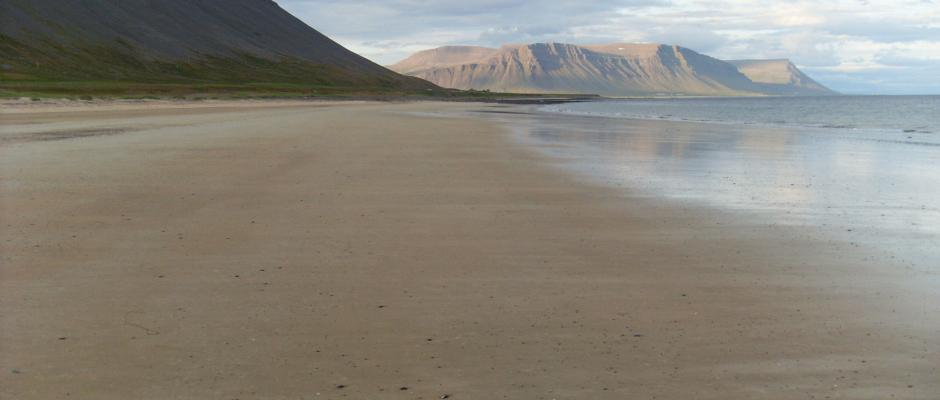 Another beach famous for golden shell sands is the beach at Barðarströnd at the southern edge of the Westfjords. Icelanders sometimes jokingly refer to it as "Costa del Barda" or Barði´s beach). I spent a week a few years in a small cottage nearby and running on that beach was the perfect "Chariots of Fire" moment although it must be said that Rauðisandur is a lot more impressive place. Anyway, you could run there  for about 4KM with nothing but golden sand and even if you had to turn around to get to the desired 10KM it was the perfect place for running indeed. The only problem was the aggressive Artic Tern that defends it territory vigorously. But don´t worry, the worst thing it will do to you is to peck your head a bit and hit you with it´s, well, missiles. I survived both.
How to get to Rauðisandur
From the town of Patreksfjörður (Vesturbyggð) drive on road no. 62, turn on to road nr. 614. Park your car right next to the café Kirkjuhvammur and walk towards the beach. I recommend the waffles at the café BTW. 
How to get to Barðaströnd
Drive on road nr. 62 from the town of Patreksfjörður (Vesturbyggð). More information on Wikipedia.
Written by Jón Heiðar Þorsteinsson
Related posts